This quick and easy, protein-packed, 30-min plant-based black bean burrito recipe will be a new staple in your monthly meal plan! These tasty burritos are loaded with beans, roasted sweet potatoes, rice, lettuce, tomatoes, avocado, cilantro, hot sauce, and tons of flavor!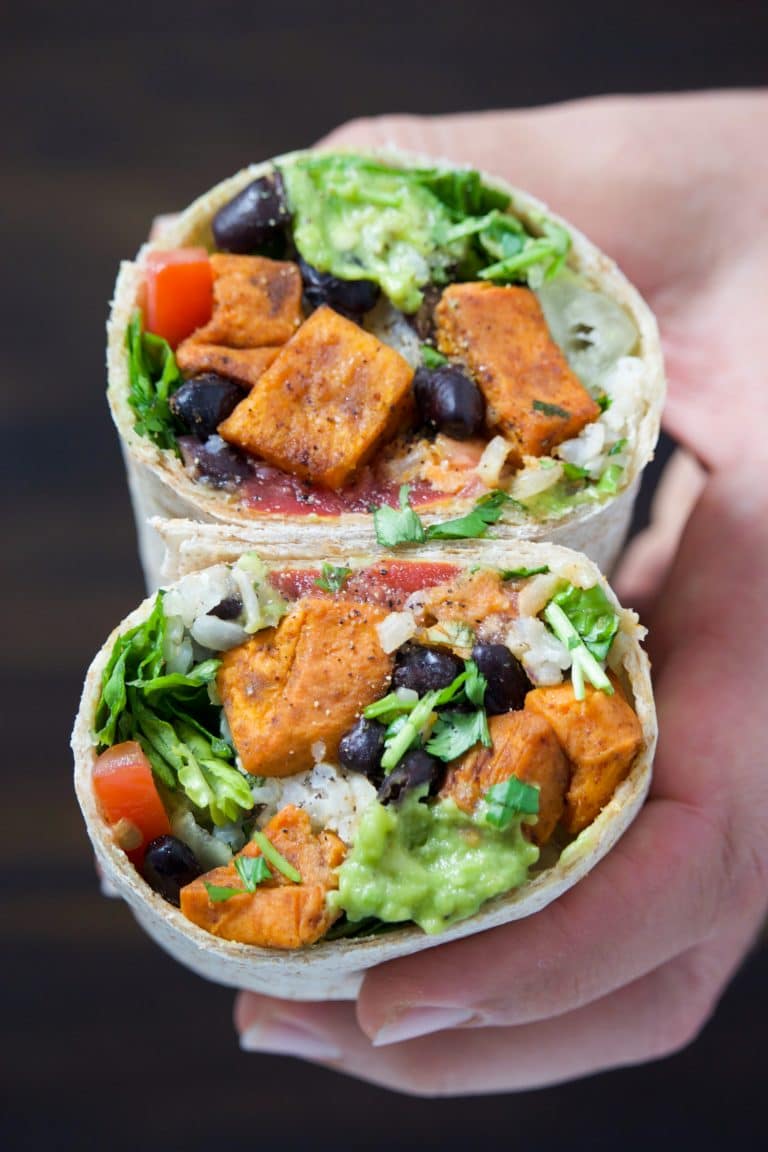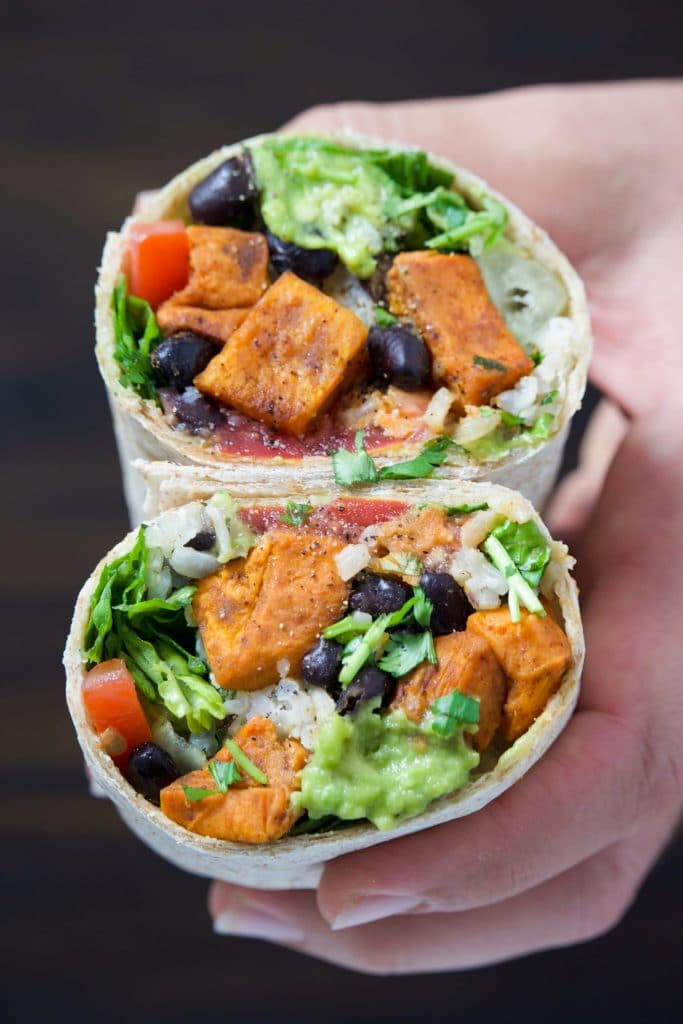 Want more easy vegan recipes? Join our vegan Facebook community below!
These delicious sweet potato black bean burritos are perfect for nights when you need an easy to make a 30-minute meal or for when you want to cook a meal that makes a lot of leftovers for breakfast, lunch or dinner for the next few days. It's also a good option to make if you want to switch up the same old tacos for dinner on Taco Tuesday.
Skip the fast food and make these homemade healthy burritos instead! The burritos are protein-packed and easily customizable based on your preferences. You can switch up the type of potatoes, beans, rice, and toppings based on what you and your family enjoy.
…