This easy to make vegan stuffed bell pepper soup recipe is bursting with fresh bell peppers, onions, tomatoes, quinoa, and spinach! Enjoy the flavor of stuffed peppers without all the fuss! Vegan, gluten-free, and oil-free.
*This recipe was originally published on 8/29/17, but I updated it with better recipe instructions on 9/22/19.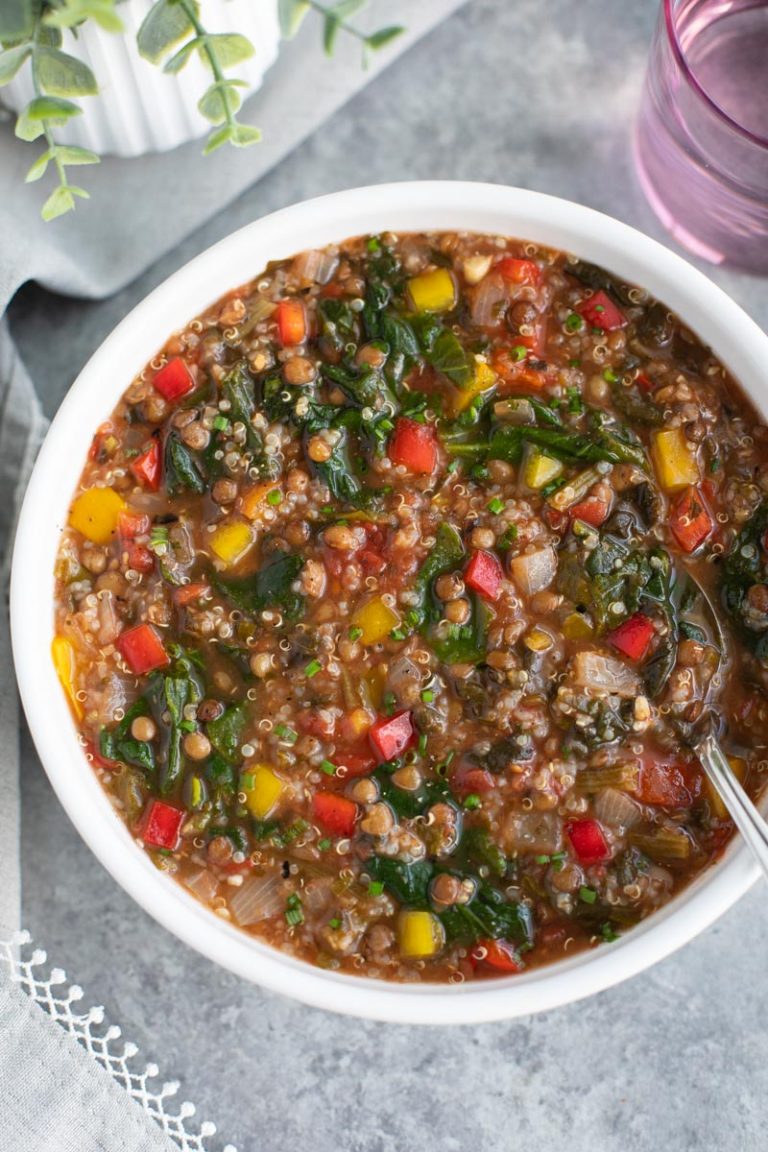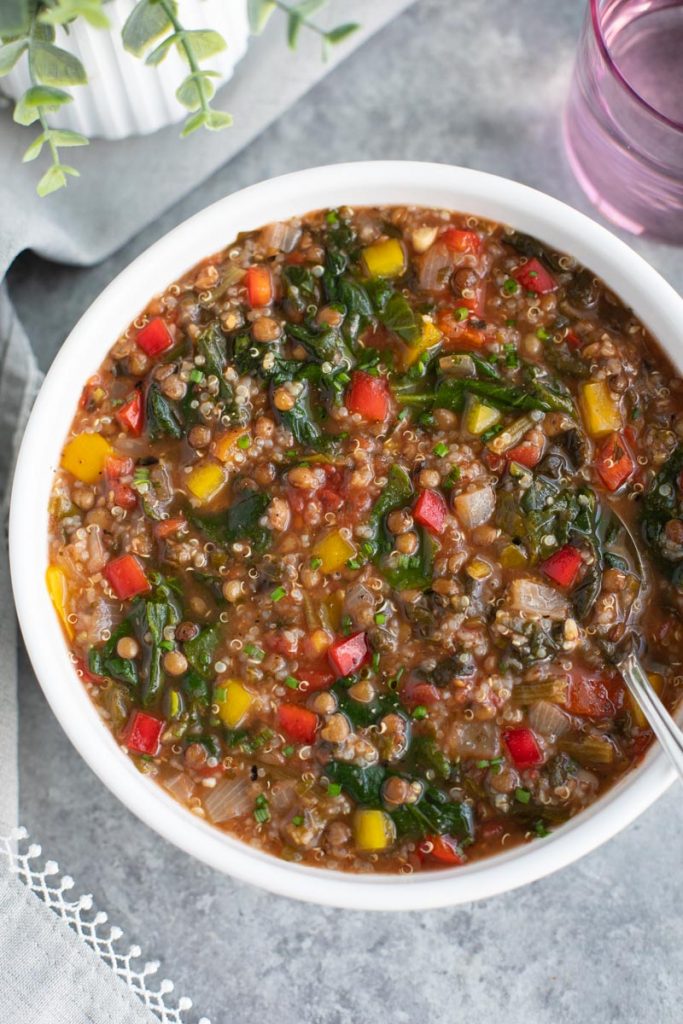 Want more easy vegan recipes? First, read this Step-by-Step Guide to Veganism and then join our vegan Facebook community below!
This morning, while I watched the Pioneer Woman making stuffed pepper soup on her cooking show, I got a hankering to make my favorite meatless soup recipes! If you love vegan stuffed peppers but you want to enjoy their flavor without the hassle of stuffing and baking the peppers, then this easy unstuffed bell pepper soup recipe is for you!
This homemade soup is also a great option for you if you have some bell peppers on their last leg that need to be used up ASAP! I often make this soup when I find a great deal on bell peppers that are a day or two past their prime at the grocery store.
You're going to love the comforting flavors of this delicious vegan soup, how easy it is to make, and because it makes a big batch so you'll have plenty of leftovers to enjoy tomorrow night too. Cook once, eat twice!
…