Try these easy clock bagels for a simple New Year's day breakfast! Kid-friendly and they can quickly be customized for adults to enjoy too. Vegan and dairy-free.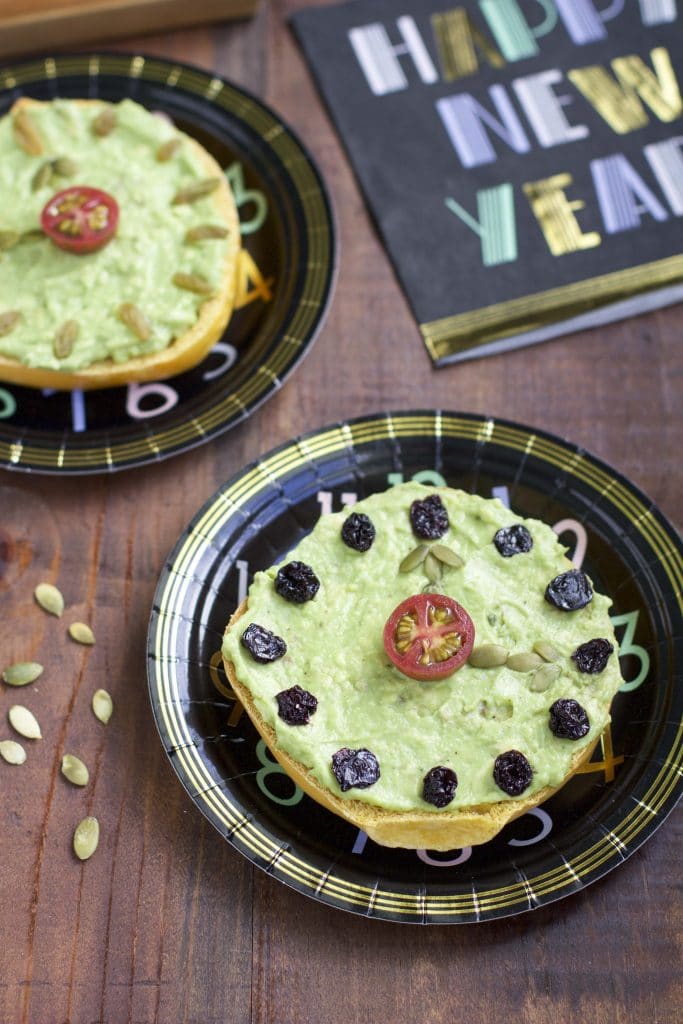 Happy New Year, friends!
I hope you all had a wonderful holiday break full of love, family time and delicious food!
We had a fabulous holiday. We celebrated Christmas for the first time at our house this year! Usually, we go to my parent's house but since we're getting married soon, we decided it was time to host!
Everything ran smoothly except that I burnt the cinnamon rolls I made on Christmas morning. My dad loves burnt food (weird, I know!) so he said they were perfect! Oh, thanks, dad!
Next year I won't burn the cinnamon rolls, I'm going to watch them like a hawk!
…