Avocado toast with heart-shaped cherry tomatoes is the easiest and quickest love-filled Valentine's day breakfast! It's perfect for kids and adults! Vegan.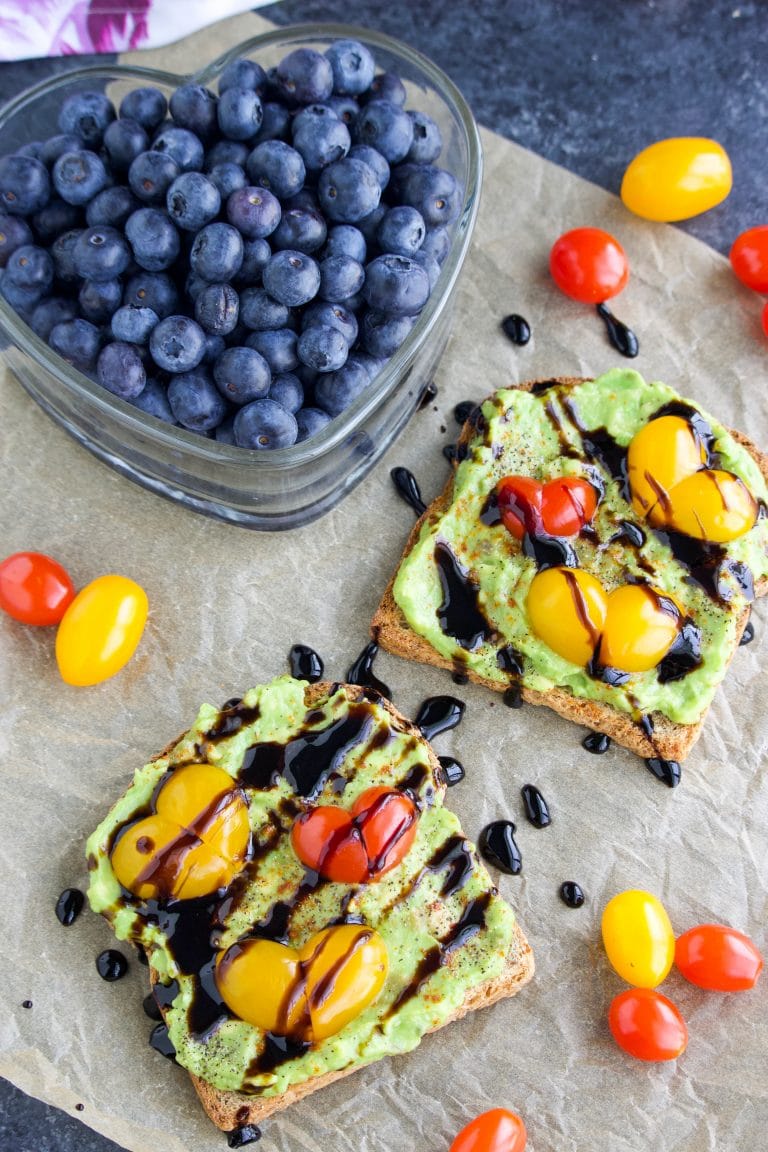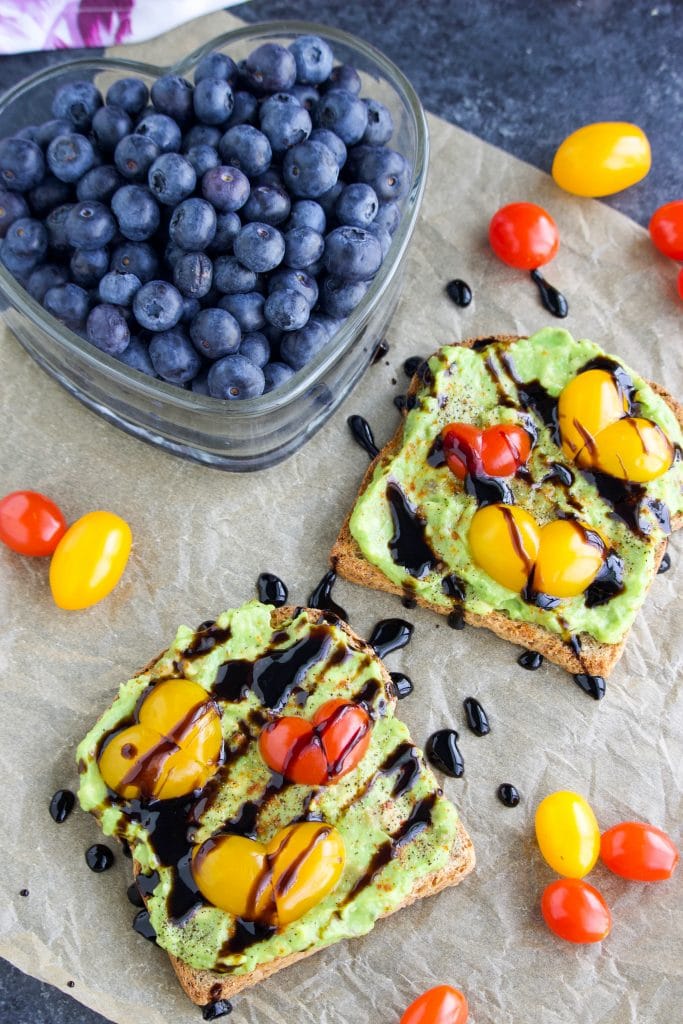 My love for avocado toast runs deep. It's true love, people.
Sometimes I switch it up but my favorite variety is this –> 26 gram Three Seed Avocado Toast. A close second would be avocado toast topped with rainbow cherry tomatoes, basil, and balsamic glaze. Ermagerd, it's soooo good!
Speaking of love, Valentine's day is almost here!
When I was little, my mom always made us Valentine-themed treats; heart-shaped pancakes and strawberry milk for breakfast, heart-shaped PB&J's and a love note in my lunch box. Holiday-themed food is the best!
Also, February 19th is our first wedding anniversary, so we decided that we're going to celebrate a whole week of love! This love-loaded avocado toast would be perfect for Valentine's day breakfast or an anniversary breakfast!
…