This quinoa salad recipe has it all! Crisp carrots, peppery baby arugula, tender artichoke hearts, crunchy toasted walnuts, and tart dried cherries tossed in a tangy oil-free dressing. It's easy to make and it pleases allll the tastebuds! Vegan, gluten-free, soy-free.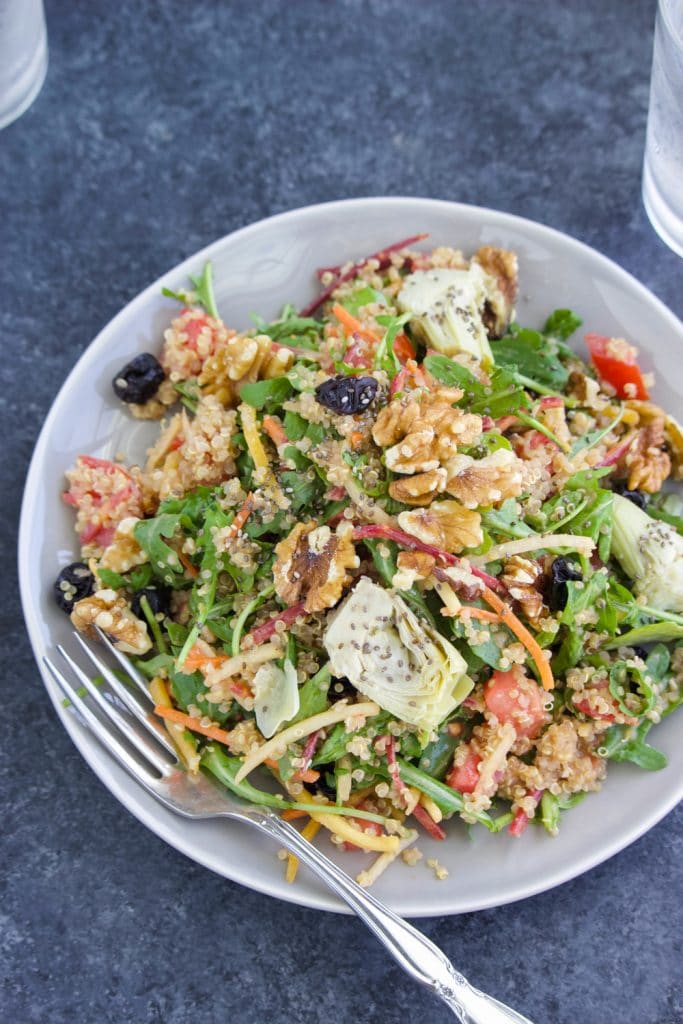 Last year, on this day, at this exact moment, I was onboard the Disney Fantasy ship with my husband, Travis, eating lunch at Cabana's and waiting for to set sail on our eastern Caribbean honeymoon cruise! I sure wish I was doing the same thing right now! I am very excited though because we're planning another Disney cruise later this year and I can't wait to share it all with you! (If you're thinking about going on a Disney cruise make sure you read this post of 159 Disney cruise tips you need to know before your cruise!)
Luckily, I have all the ingredients ready to make this delicious everything-but-the-kitchen-sink quinoa salad recipe in the fridge so I can make a quick lunch and get back to watching our honeymoon cruise youtube videos and planning our next Disney cruise!
…