Lemon tahini courgette salad is a delicious and easy to make vegan side dish that's ready in 20 minutes! This spring-inspired raw salad features crisp slices of courgette, sweet cherry tomatoes, tender artichoke hearts, and protein-packed chickpeas tossed in a light lemon tahini dressing!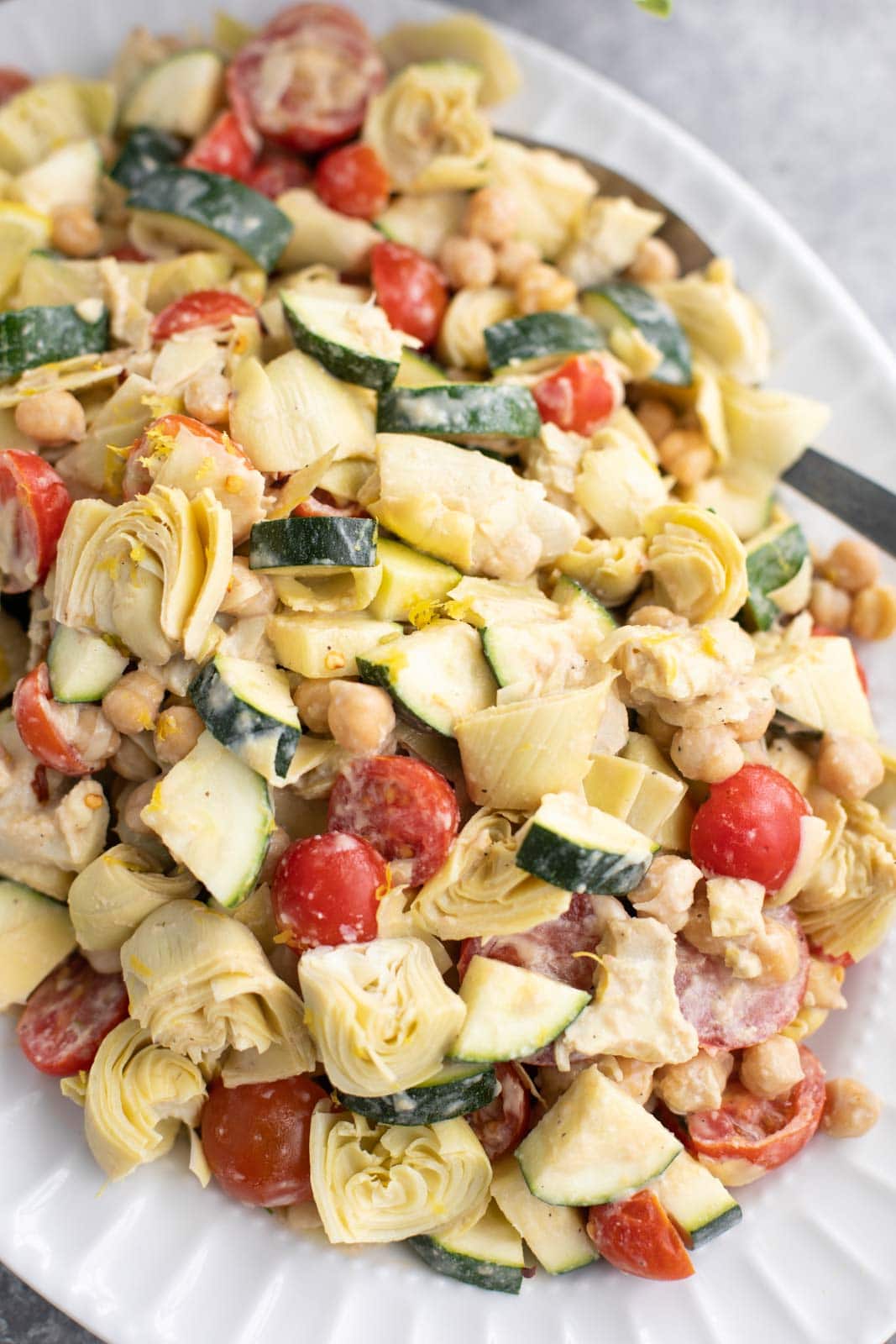 Do you say "courgette" or "zucchini?"
I usually say "zucchini" but I was recently watching a Laura Clery video and her British husband said that zucchini is actually called a courgette. I didn't know that! Did you? I just like the way courgette rolls off the tongue, it sounds so much better than zucchini! Don't you think so?
No matter which way you slice it, courgette or zucchini, is delicious in salads and I have the perfect spring-inspired recipe for you to try!
This raw courgette salad recipe features juicy cherry tomatoes, tender artichoke hearts, protein-packed chickpeas and it's tossed in the most delicious lemon tahini sauce! The creamy lemon tahini dressing is one of my favorites, I put it on my daily salad, it's delicious drizzled over roasted asparagus, and it's even great as a dip for veggies.
…