This is the easiest vegan pizza that you'll ever make! Get a vegetable-loaded easy vegan dinner on the table FAST with this quick easy pizza crust hack! Vegan.
***This post contains affiliate links. If you'd like more information about what that means you can read my disclosure policy here.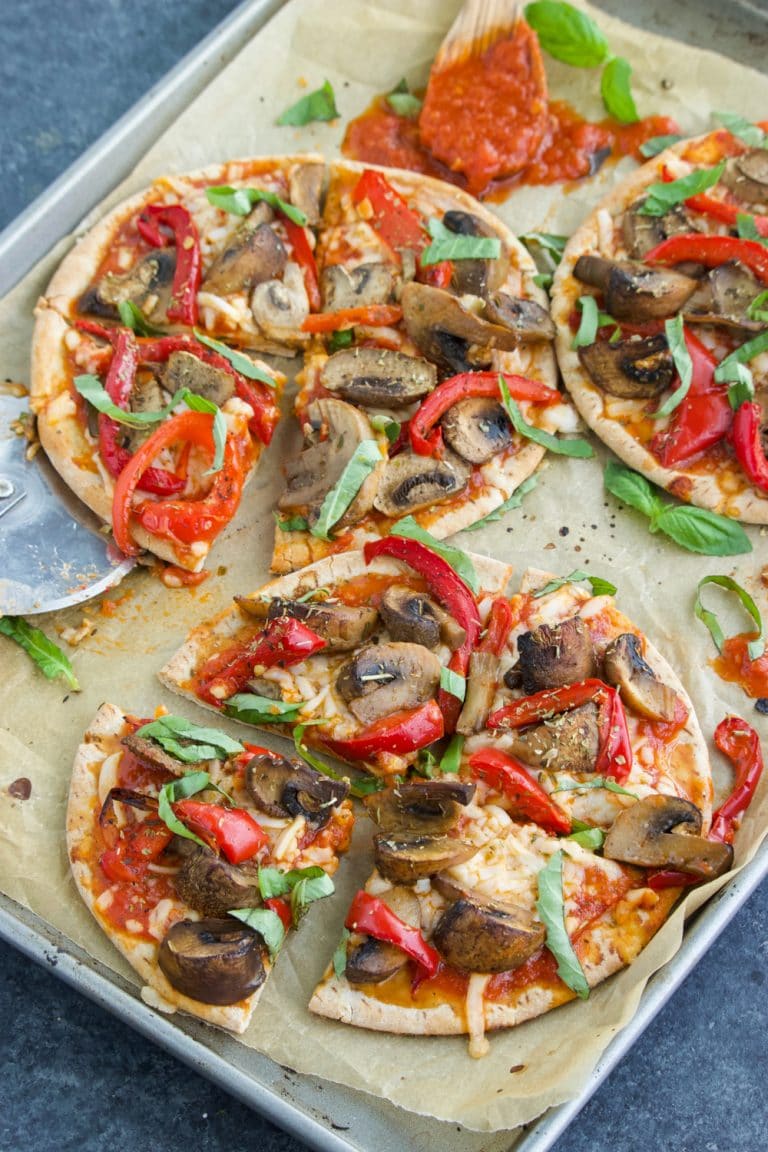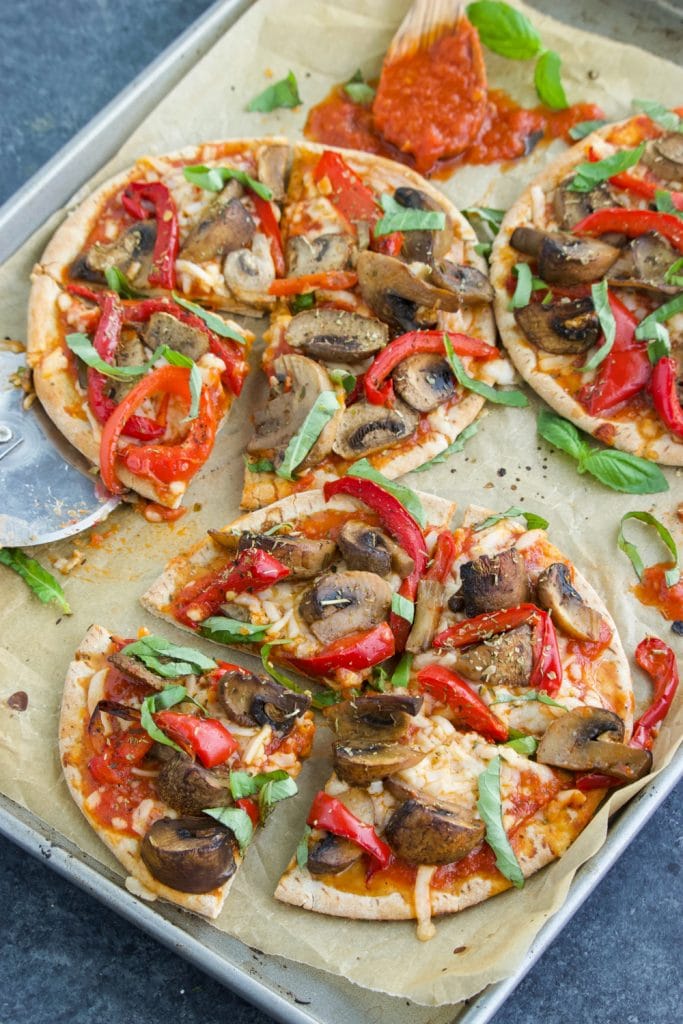 If I could choose only one food to eat for the rest of my life, I would definitely pick pizza.
What would you choose?
I love alllll types of pizza. Actually, I don't think I've ever met a pizza that I didn't like!
We make pizza quite often at home. If I'm trying to watch our gluten intake that week than I make this gluten-free quinoa crust pizza— it's so good! If I have a couple free hours I'll make pizza dough from scratch, but to be honest, that doesn't happen that often. If you do have the time, this is our favorite homemade pizza dough recipe.
Most nights I don't have a lot of time to cook and I just need something fast and healthy for dinner, like this 15-minute pistachio pesto pasta. This quick easy pizza crust hack is one of my favorite ways to get a yummy easy vegan dinner ready super fast! Plus, you only need to use one sheet pan for the whole meal! Less clean-up, yay! 
…