Toss your favorite pasta with spinach and creamy cashew vegan beet pasta sauce that gets its unique pink color from roasted beets. Topped with dollops of sun-dried tomato cashew cheese and green onions. This quick and colorful dinner is perfect for Valentine's Day, spring or summer! Dairy-free, vegan.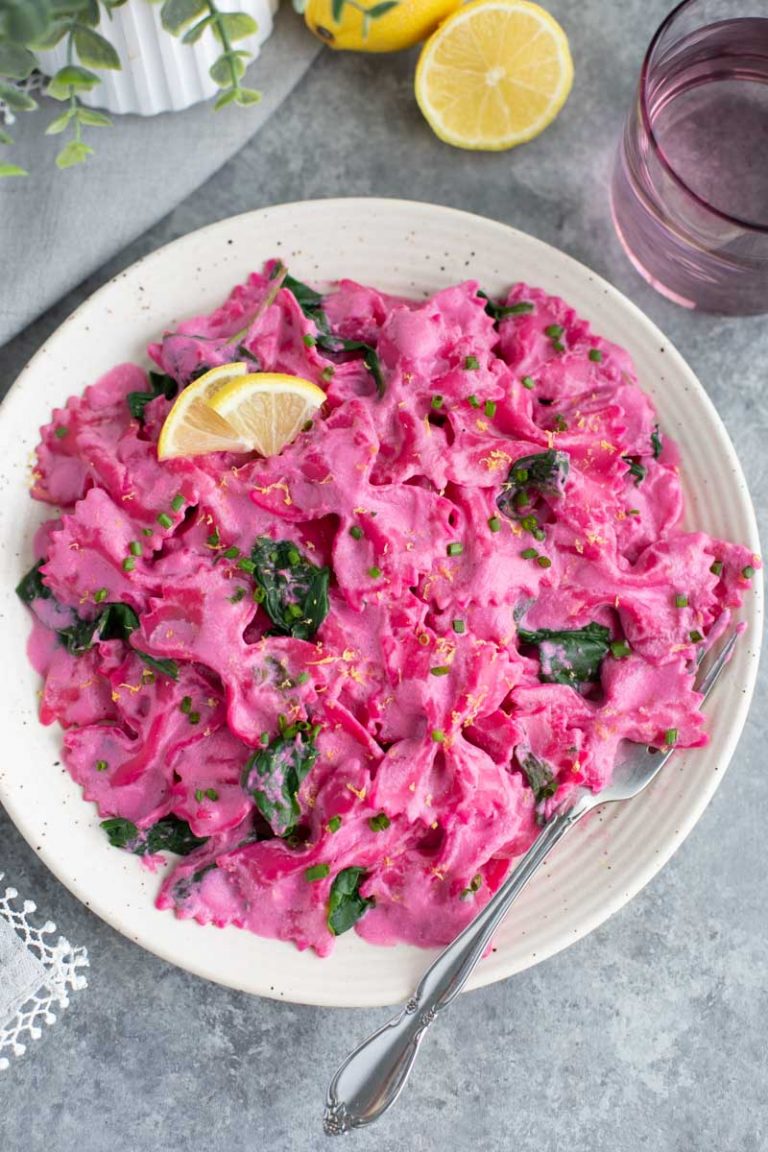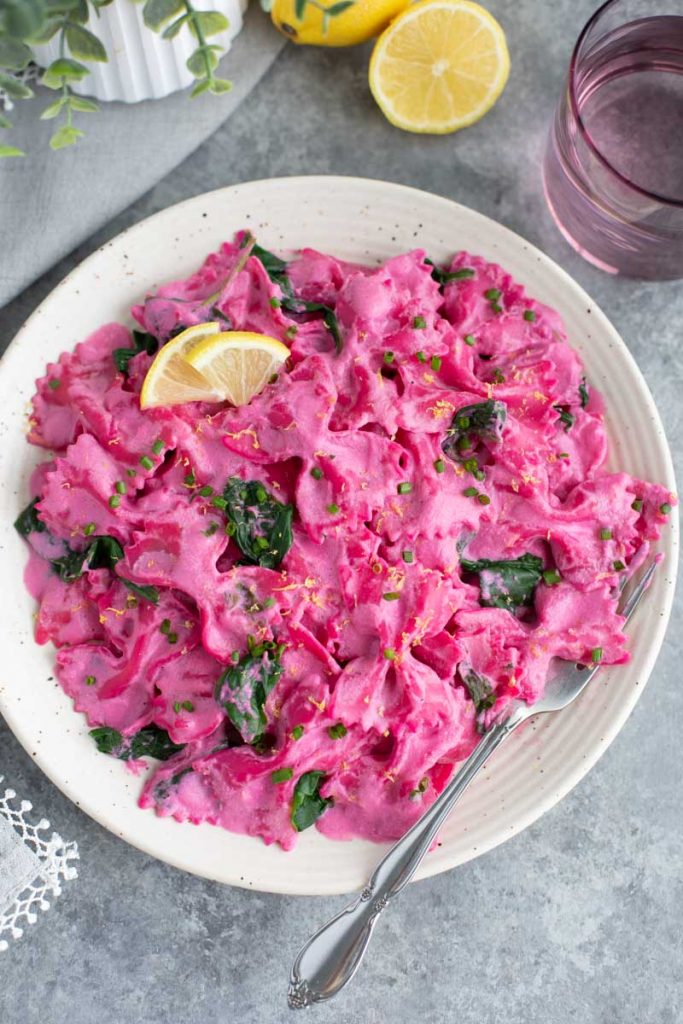 Hello, friends!
I'm baaacckkk and I'm now a Mrs.!
I took a few weeks off from blogging to get ready for our wedding, to celebrate, and to relax after. The husband (I love saying that!) and I aren't going on our honeymoon for a few months because we wanted to wait for better beach weather but skip the peak times of spring break, so we took a quick jaunt up to Disney World to celebrate being newlyweds.
Make sure you check back next week for our review of this year's Epcot Flower & Garden Festival!
Wedding Details
I'll be sharing everything about our wedding in an upcoming post. When I say everything, I mean everything!
The planning process – Why it's so stressful and tips to save your sanity!
What traditions we did and didn't follow on our wedding day.
Our vendors – Do you really need a videographer? Which is better, buffet or sit down meals? Is it worth it to upgrade to the fancier chairs? How do you pick the right photographer for you?
My dress, where I got it and how I knew it was the one!
Why I think all couples should 100% do a first look!
The ONE thing we wish we would've done differently at our wedding.
Our stunning venue + my honest review of having a wedding at an all inclusive venue.
What you should cut corners on and what you should splurge on.
Should you DIY or buy it new?
Plus much, much, more!
I have the answers to all of your burning wedding questions! I'll also be sharing our wonderful pictures and wedding video from one of our favorite vendors —> Rad Red Creative.
…