This shop has been compensated by Collective Bias, Inc. and its advertiser. All opinions are mine alone. #MARVELSnackBar #CollectiveBias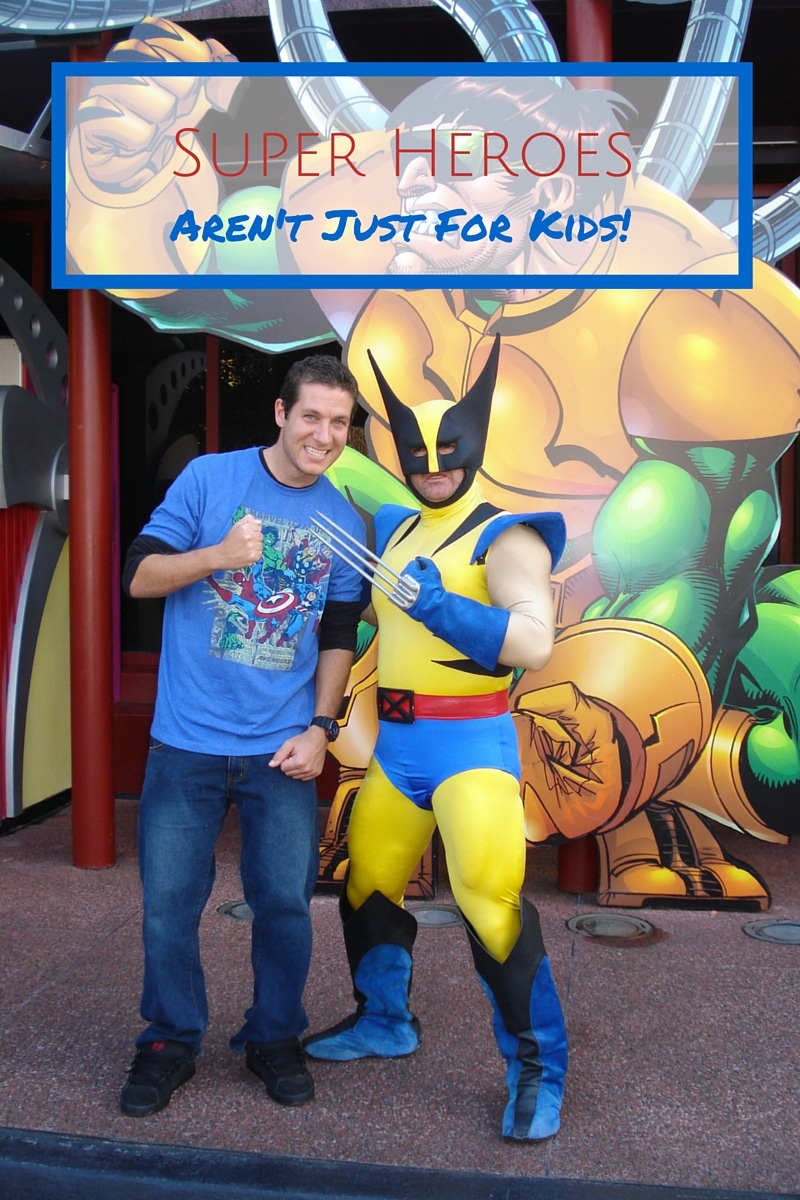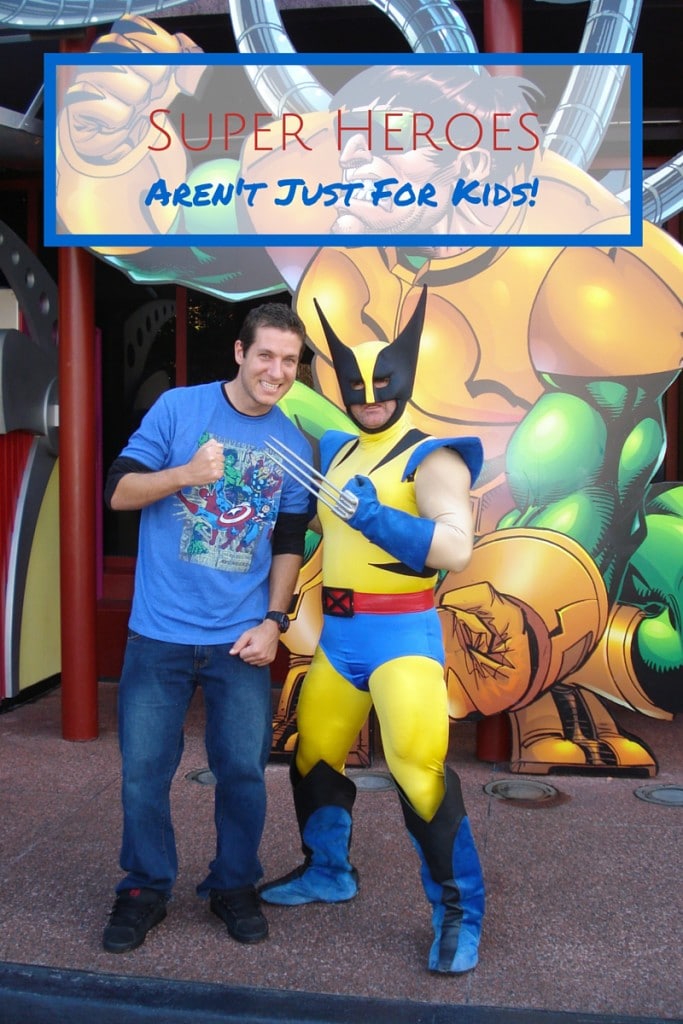 Just look at that face! I mean, come on! I can just feel Travis hoping, wishing, that at that moment, he would magically grow some Wolverine claws. His fist is poised perfectly, for the claws to come shooting out!
Unfortunately, Travis didn't grow Wolverine claws, but we did get a cool picture with Wolverine at Islands of Adventure! We're luck enough to live an hour away from Universal and Disney World, so we can go visit out favorite MARVEL super heroes whenever we want! Just because you're a 32 year old man, doesn't mean that you can't like super heroes anymore! Who says, that just because you grow up, you can't like the things you liked when you were children? It's fun to forget about the bills and adult problems for a bit to spend some time re-visiting your child hood.
Fast forward to today, were back in reality and the world of house payments, 9-5 jobs and adult responsibilities. Travis and I are huge savers, we're saving for our wedding, our next house, future children, we're always saving! So, since we're on a budget, we only go out for date night, once a month. We usually talk it over and decide together where we want to go and what activity to do on date night.
This month, I took control and I surprised Travis with a special super hero themed date night, that led to seeing the new MARVEL Fantastic Four movie! I left him hints throughout the day about what we could be doing that night and let him guess the plans. He likes to be surprised, so I think he loved it!
I found all the supplies I needed at my local craft store. I used:
Striped cardstock
Super hero scrapbook cut outs
Sticker letters
Black sharpie
Pictures of us that I printed out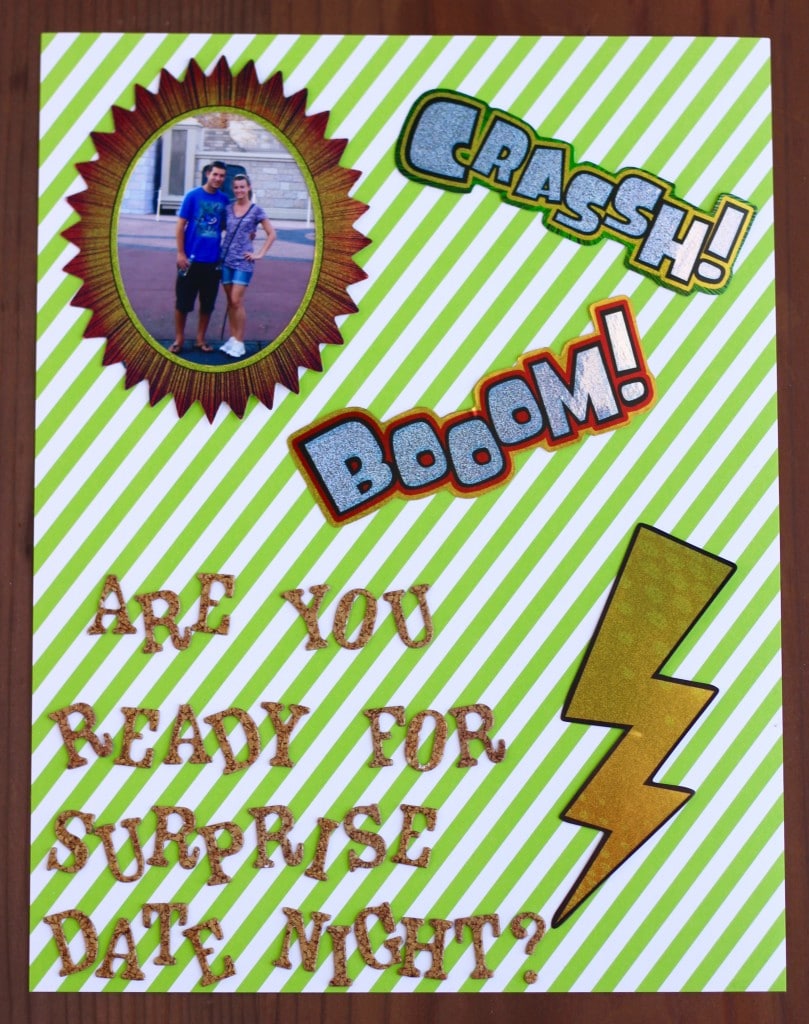 This was his first clue, I stuck it to his bathroom mirror, so he saw it before he left for the office. That way, he was trying to figure it out all day and looking forward to it. The crooked letters reminded me of a villainous ransom note, so corny right? Ha!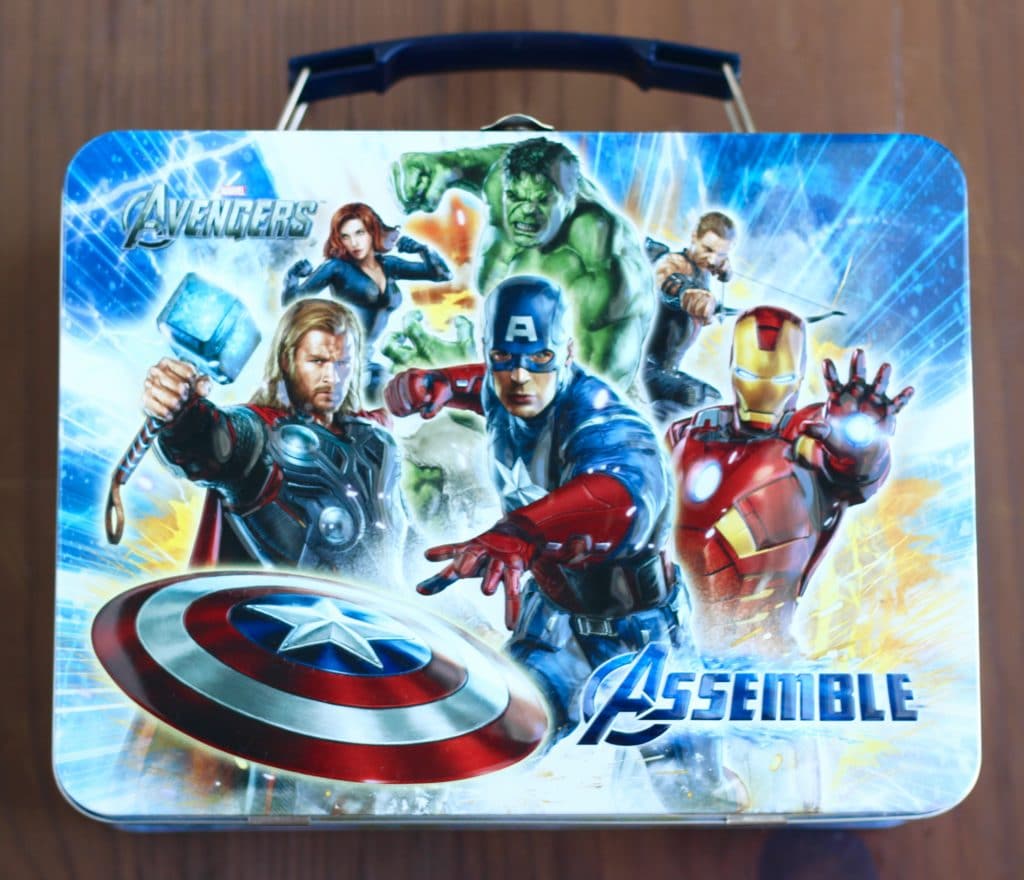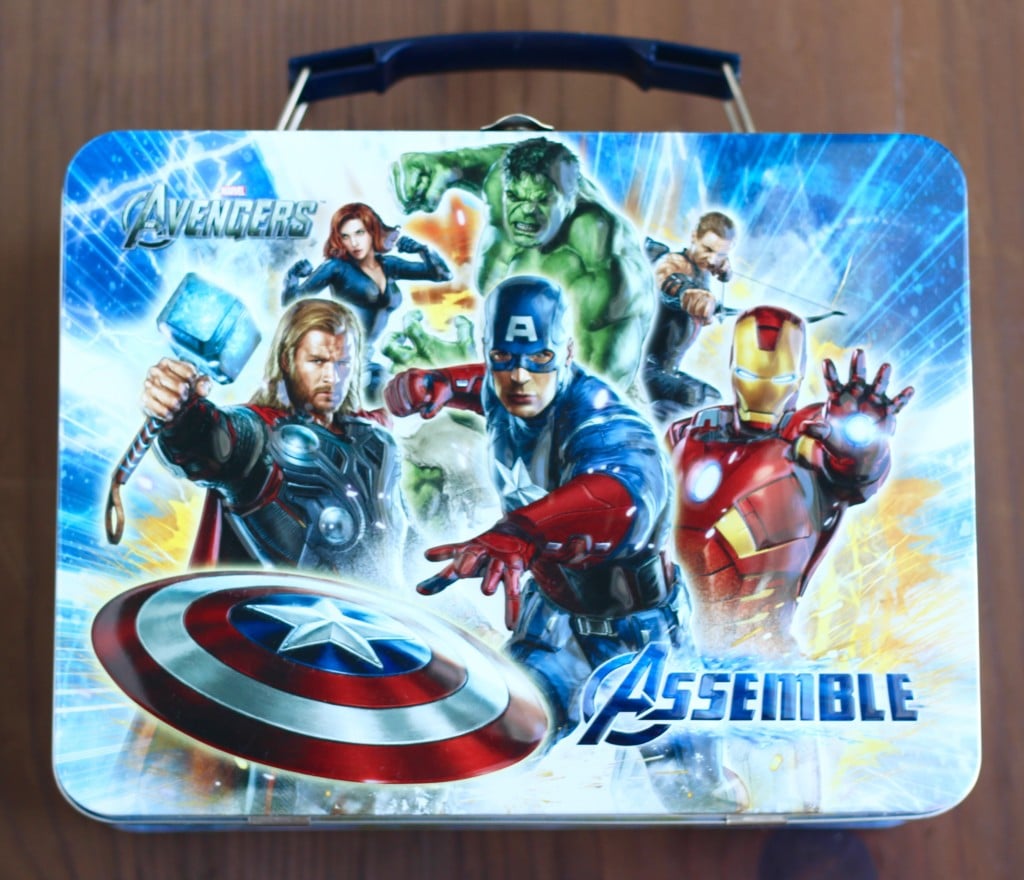 What's the point of having a boring, solid color lunch box, just like every other adult? Doesn't a super hero lunch box sound much more fun!? Everyday, I pack Travis' lunch in his MARVEL Avengers lunch box, he loves it!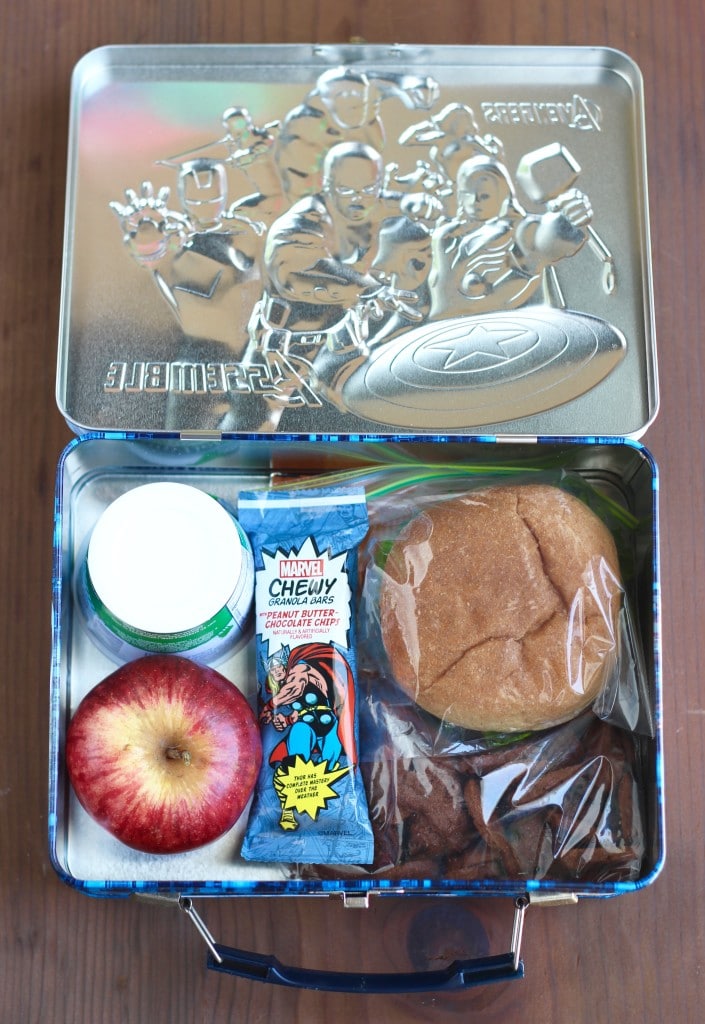 I found the perfect snack, to add to Travis' lunch. I found these MARVEL chewy granola bars at Target! There are 6 different super hero wrappers: Captain America, Hulk, Spider Man, Iron Man, Black Widow, and Thor.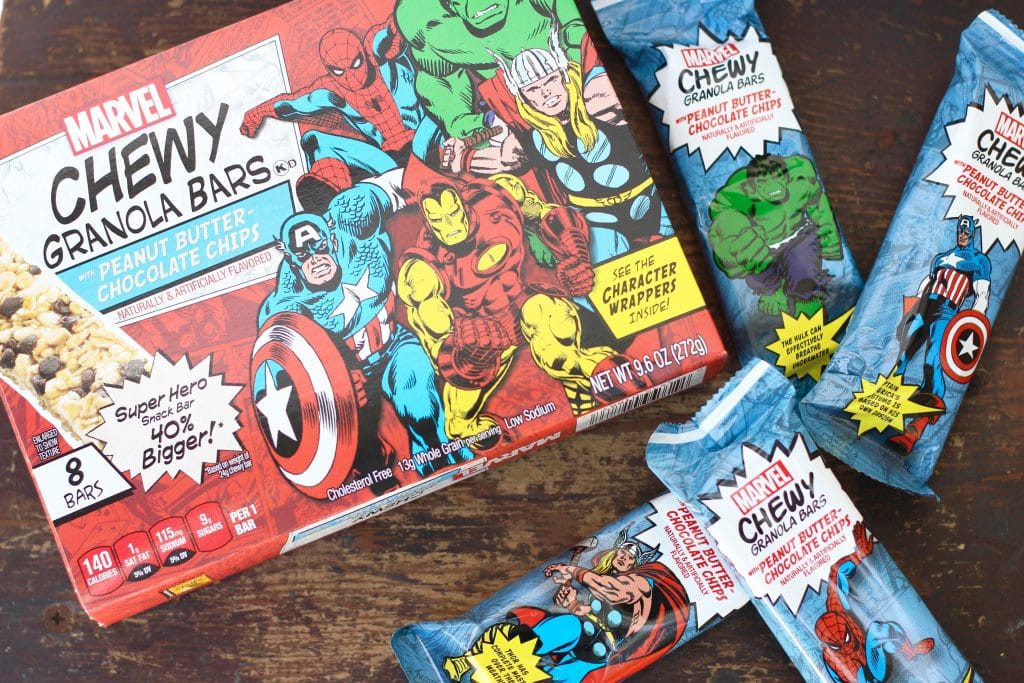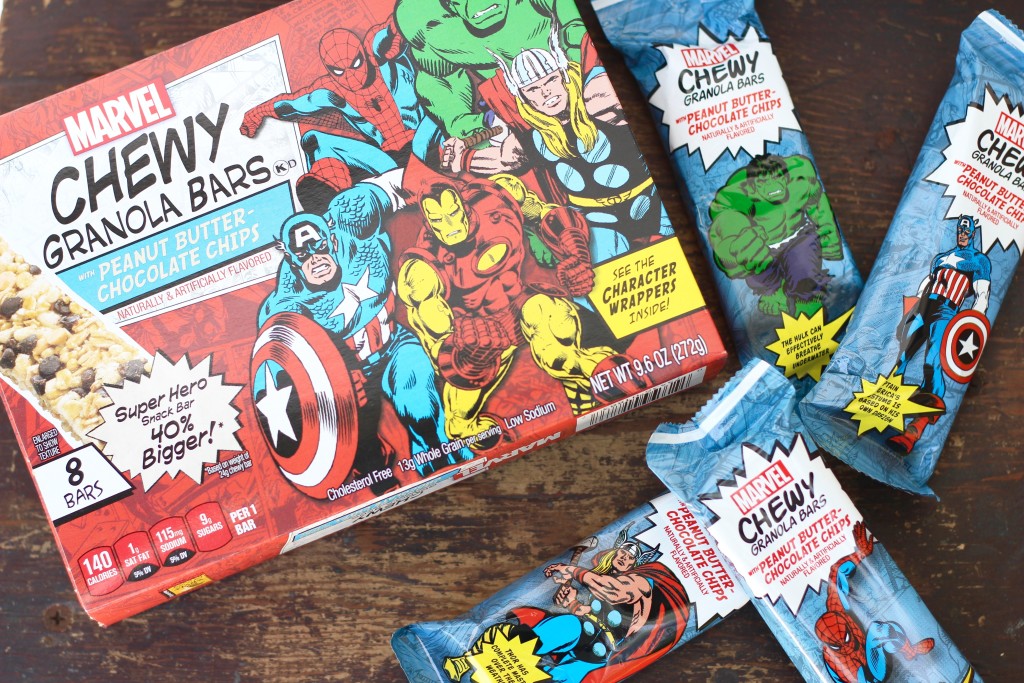 On the back of each box, is 1 of 4 collector cards that you can cut out and keep! I know that Travis will want all of them, now that he has one. Since, I did the shopping, I got to pick out the card I wanted, Black Widow!
Since these are Super Hero Snack Bars, they're super hero sized at 40% bigger, based on the weight of 24g regular chewy bar! Whenever I shop, I always look for the best deal or I use coupons to save money, every penny counts! From August 2 – August 29 there will be a CartWheel offer for 25% off the New MARVEL Chewy Granola Bars at Target, so make sure you have the Target mobile app and go grab a box! I found them in the snack aisle, right at eye level.
Before Travis opened his lunch, and found his super hero granola bar hint, he jumped in the car and found his next clue! I folded it up and stuck it in his visor. When he pulled it down, it fell right into his lap! Success! I think he got a kick out of this one.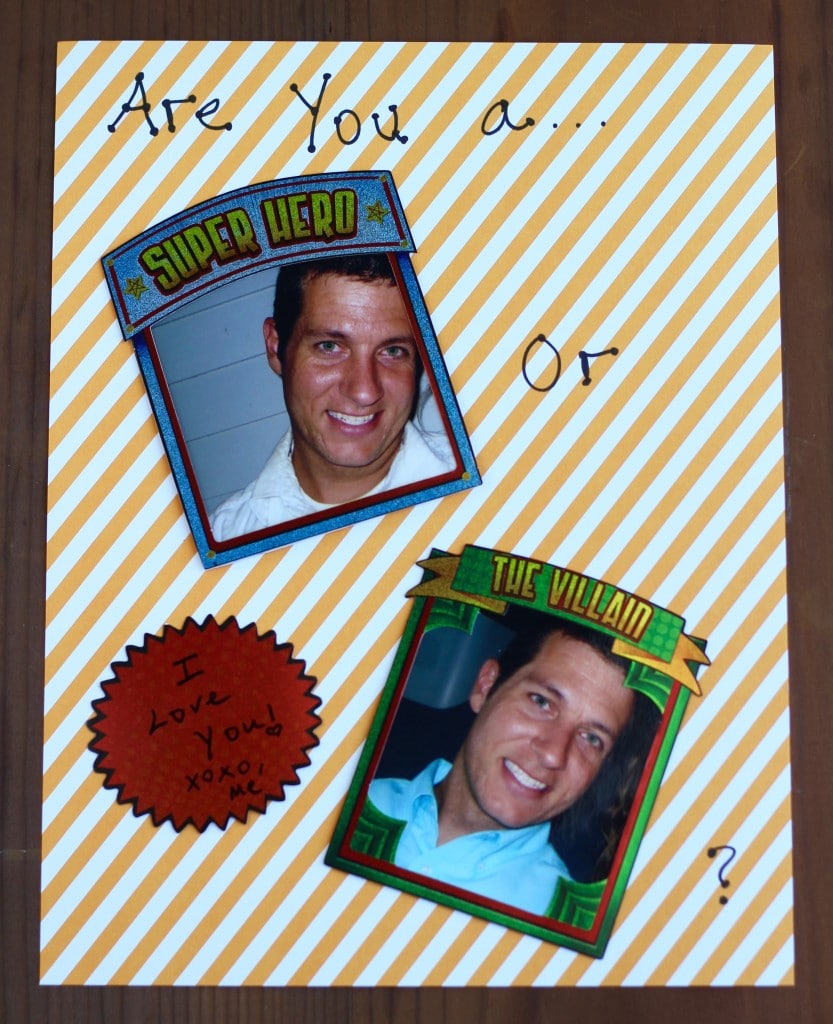 He called me around lunch time and finally guessed what we were doing that night. He said he really loved the hints I left him and it made our date night extra fun and exciting! He loved the granola bar and wants to bring some to the movie for a snack, great idea! We went to dinner that night and saw MARVEL Fantastic Four, it was great date night!
Now it's your turn, go plan a fun date night for your hunny! Come up with hints or a scavenger hunt for them, so it makes it extra special! I promise they will love it!
Does your significant other love MARVEL superheroes too? How do you incorporate it into your everyday life?