This shop has been compensated by Collective Bias, Inc. and its advertiser. All opinions are mine alone. #LoveAmericanHome #cbias #CollectiveBias
Follow my easy tutorial to create your own fall-inspired sunflower and burlap candle table centerpiece! It's perfect for fall and Thanksgiving! 
It's finally October! My favorite time of the year!
I just want to stop the clock right now and let time stand still for a little bit. I love this time of year, all of my favorite holidays are coming up and our wedding is in February. We have so much to look forward too! I get a little down the day after a major holiday because all of the fun and excitement is over so I really like to enjoy each day leading up to the event. I love the anticipation!
I love the whole season of fall and everything it brings with it. There are so many fun activities to do and some of our favorite events are coming up too! If you're in the Tampa Bay Area, check out my list of our favorite fall activities!
I saw a meme the other day on Facebook that really made me think. It said "Autumn shows us how beautiful it is to let things go," and the picture was a leaf falling from a tree. How true that is!
I thought about it in two ways:
Letting things (or people) go that hurt you really is better for you and your spirit in the long run
Travis and I will be starting a new life together soon and letting go of our individual single lives in order to create one family unit.
Letting something go just opens you up to more wonderful and beautiful things! 
As I like to tell my mom, "alright, enough of the fortune cookie stuff!"
Fall Is For Pumpkin Flavored Everything! 
You already know I love fall but can you guess what my favorite fall fragrance is?
Alright, I guess you know me pretty well by now. It's pumpkin. DUH.
I want pumpkin everything! Pumpkin pancakes, pumpkin coffee, pumpkin muffins…you name it, I want it!
So, of course, when I was shopping for the groceries I needed to make dinner that night aka perusing the Halloween decoration aisles at Walmart, I had to make a quick detour to the candle aisle to grab a few fragrances! I chose a large 19 0z American Home™ by Yankee Candle® Homemade Pumpkin Pie candle to use in my sunflower and burlap centerpiece that I planned on making that night when I got home.
I also picked up a small American Home™ by Yankee Candle® Pumpkin Apple Harvest candle to put on one of my fall decorated shelves in our living room.
Did I happen to mention that our fall decorations have been up since the second week of Septemeber? This whole time I felt like I was missing something, and I was! A fragrance to tie it all together! I don't just want to see fall decorations, I want to smell fall too! I want to experience fall every time I walk into my house! Using a good quality candle like American Home™ by Yankee Candle® that has a rich, aromatic fragrance and burns clean from start to end is so important!
I'm still waiting on my hay bales to come in so I can decorate our front porch like I do every year. Once that's done, my fall vision will be complete!
Sunflower And Burlap Candle Table Centerpiece 
I've been looking for a centerpiece to use on the table in our living room but hadn't found anything so I decided I should just make it myself.
I love sunflowers and their golden yellow petals are the perfect color for fall. Burlap is one of my favorite textured materials to use in crafts because it looks so hard but when you pair it with something soft and delicate like a flower, it gives it a rustic feeling.
I added touches of real cinnamon sticks and mini pinecones to bring in accents from outside. The American Home™ by Yankee Candle® Homemade Pumpkin Pie candle was the perfect choice for my fall-inspired sunflower and burlap candle table centerpiece! I think it turned out so beautifully and it's the final touch that my table was missing.
The American Home™ by Yankee Candle® Homemade Pumpkin Pie candle from Walmart was the perfect choice for my fall-inspired sunflower and burlap candle table centerpiece! It smells like I just baked a fresh pumpkin pie, my whole house smells like heaven! I think the sunflower burlap candle table centerpiece turned out so beautifully and it's the final touch my table was missing.
Crafting Tips
When I craft, I like to re-purpose items I already have or wait till the day after a holiday to go stock up on seasonal decor that I can craft with next year. That's exactly what I did to make my sunflower burlap candle table centerpiece!
Remember the log serving trays that were all the rage last year? I used mine once for a party and haven't touched it since. So, I thought it would work perfectly as the sturdy base for my centerpiece! It looks like a tree so it jives with the burlap and pinecones.
How To Assemble A Sunflower And Burlap Candle Table Centerpiece 
Supplies –
A sturdy base plate that's heat resistant
A wreath of grapevine or sticks
2 feet of 3-inch burlap ribbon
1 small faux sunflower bouquet (4-5 flowers)
2 cinnamon sticks, cut in half
5-6 faux small pinecones
1 candle
Glue gun
Wire cutters
Step 1 – Pick a base. If you can't find a tree log serving tray, any brown platter or plate would work.
Step 2 – Buy a pre-made ring of grapevine or sticks to create a wreath shape. Place the wreath on top of the base.
Step 3 – Wrap 2-inch wide burlap ribbon around the wreath to create depth. Use the glue gun to secure both ends on the bottom of the wreath.
Step 4 – Use wire cutters to cut the individual flower stems from a small faux bouquet. Weave the stems into the wreath. Scatter the placement of the flowers to look natural. I used 4-5 flowers for a medium sized centerpiece. Use a glue gun to secure the flowers if you can't get them to stay in place.
Step 5 – Use a glue gun to attach the cinnamon sticks and pinecones to the bare spots on the wreath.
Step 6 – Add the large American Home™ by Yankee Candle® Homemade Pumpkin Pie candle to the center of the wreath.
Please follow the following safety precautions when using candles!
Always burn your candle on a heat resistant surface, keep it out of drafts and NEVER leave it unattended while lit.
Please make sure the candle wicks are cut 1/8 of an inch to ensure the flame isn't too large

Each time you burn your candle, allow the entire top layer to become a fragrant pool of liquid wax and you'll get the biggest, boldest fragrance possible.

When only ½" of the wax remains, it's time to let your candle go.
Did you know that you can re-use the candle jar once the fragrance is done? Just put the jar in the freezer  for a few hours or until you can easily remove the leftover wax. I like to use the jars to hold twist ties, clips, and rubber bands on my desk because they're so sturdy.
I'm all about not wasting —> reduce, reuse, recycle, my friends!
Once Halloween is over, I'll take down all of my scary decorations but this table centerpiece is great because it will work for my Thanksgiving theme too! It would also be perfect to put on the buffet table if you have a fall-themed party or a big Thanksgiving celebration.
What American Home™ by Yankee Candle® fragrance would you pick for your centerpiece? Let me know in the comments!
NEVER MISS A STACEY HOMEMAKER CREATION!
FACEBOOK / INSTAGRAM / PINTEREST / TWITTER
Add me on SnapChat to see what I'm cooking today! – StaceyHomemaker
You may also like…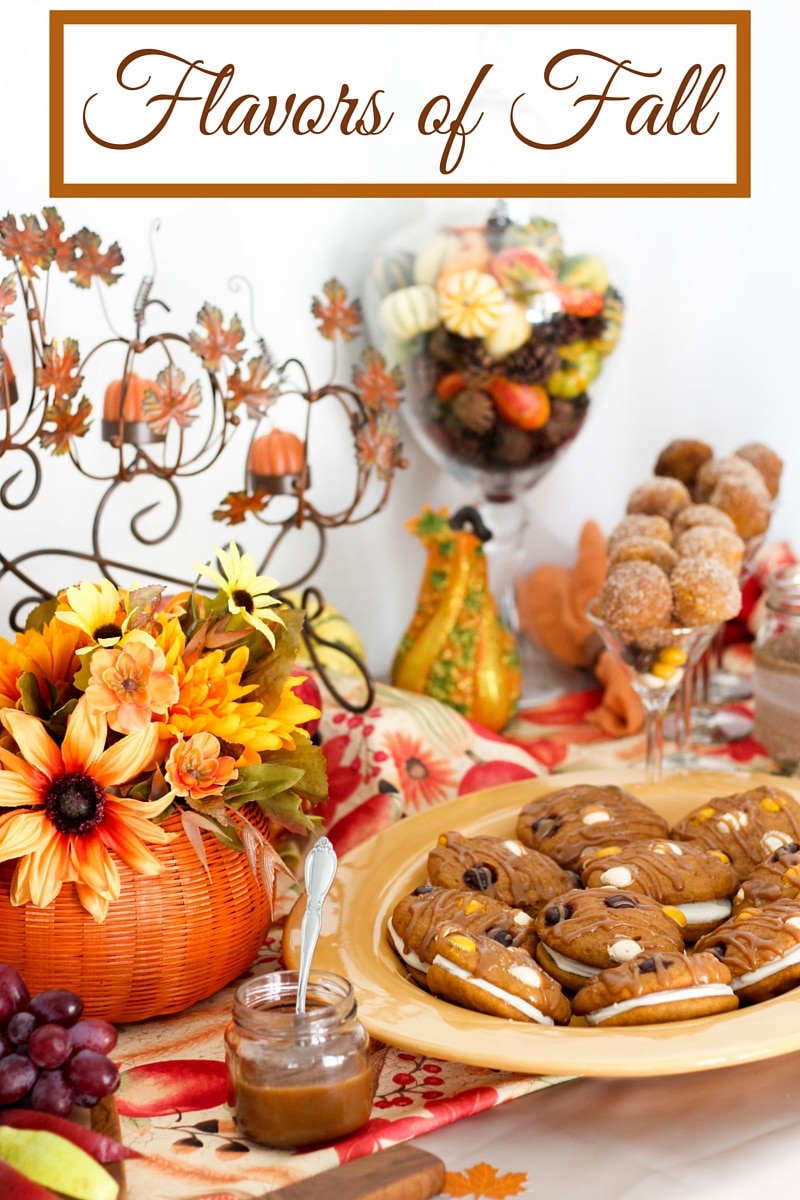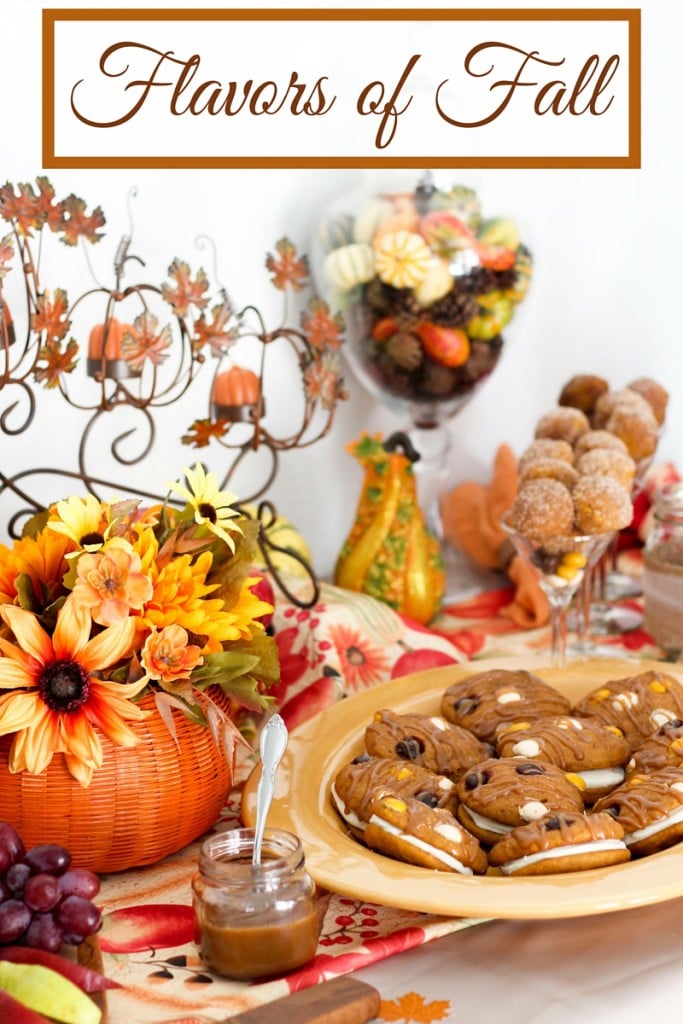 Decorate Your Front Porch For Fall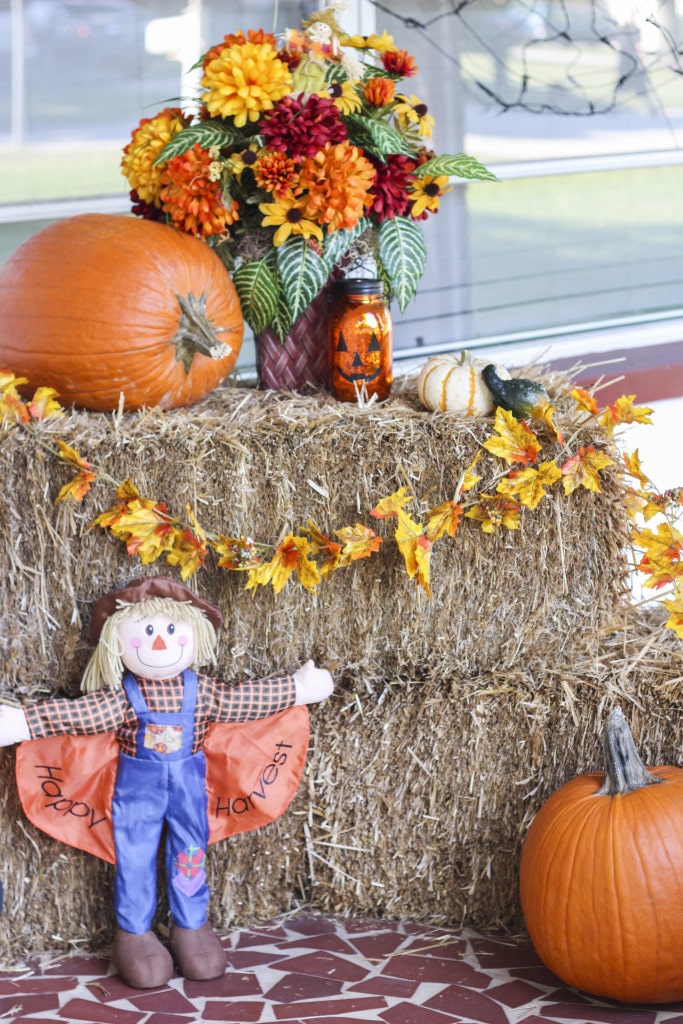 Clinton Kelly's Pumpkin Date Bread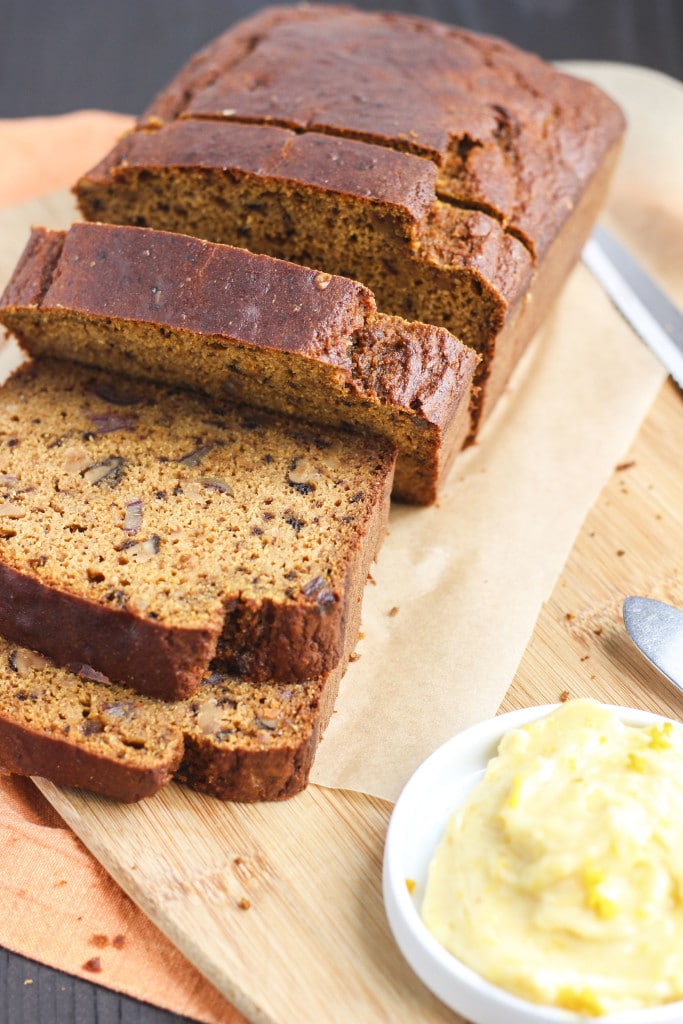 15 Fun Fall Activities In The Tampa Bay Area