This shop has been compensated by Collective Bias, Inc. and its advertiser. All opinions are mine alone. #GameDayGlory #CollectiveBias
Follow this easy DIY tutorial to create your own ultimate snack stadium for the big game!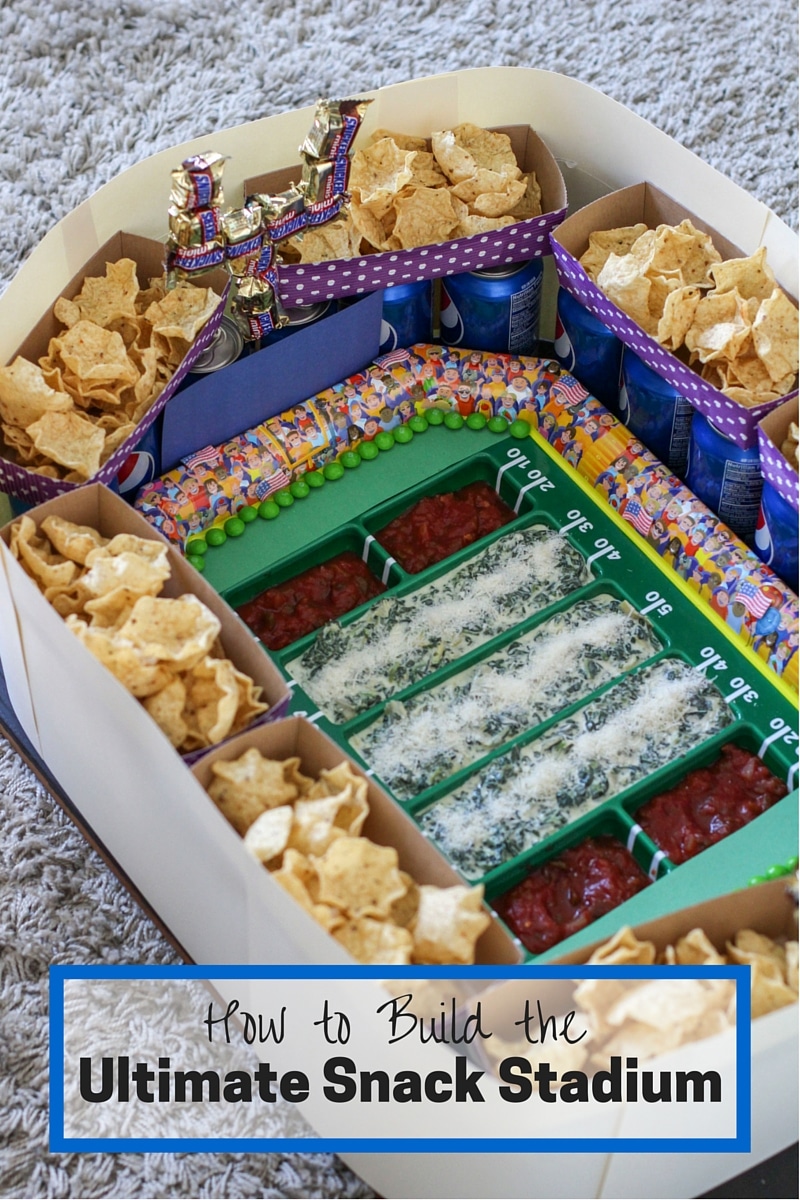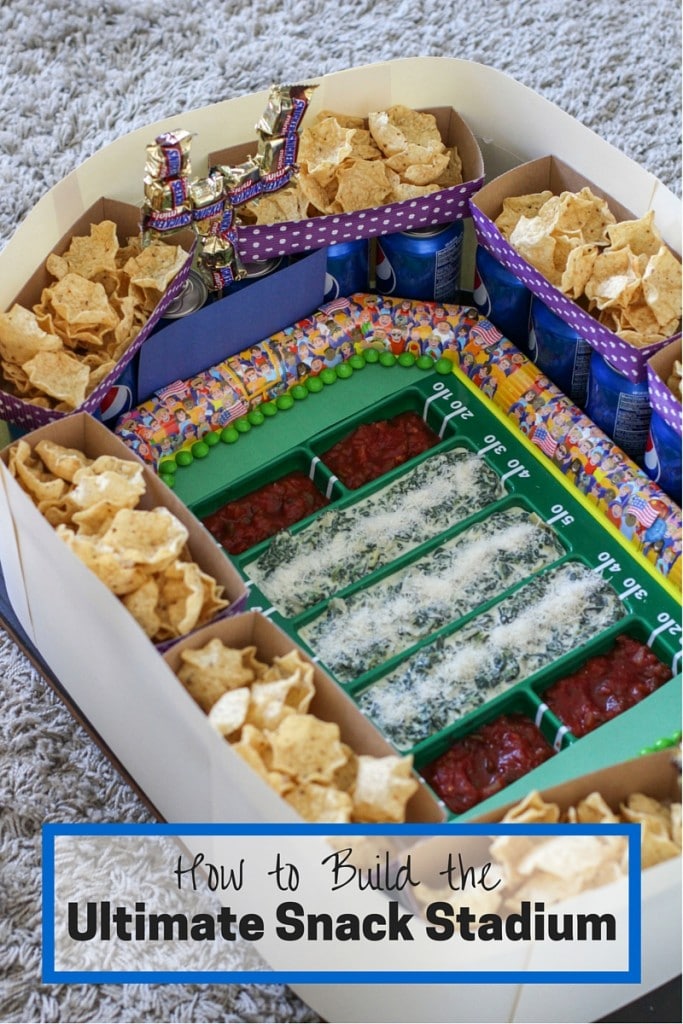 What could be a better game day buffet centerpiece than a snack stadium?! It looks so much cooler than just laying your snacks out on the table in bowls or platters– boring!
With the big game day quickly approaching, I had to start working on my ultimate snack stadium asap. I borrowed this awesome football field platter from my mom. Isn't it the perfect base for the snack stadium? It looks like a real football field!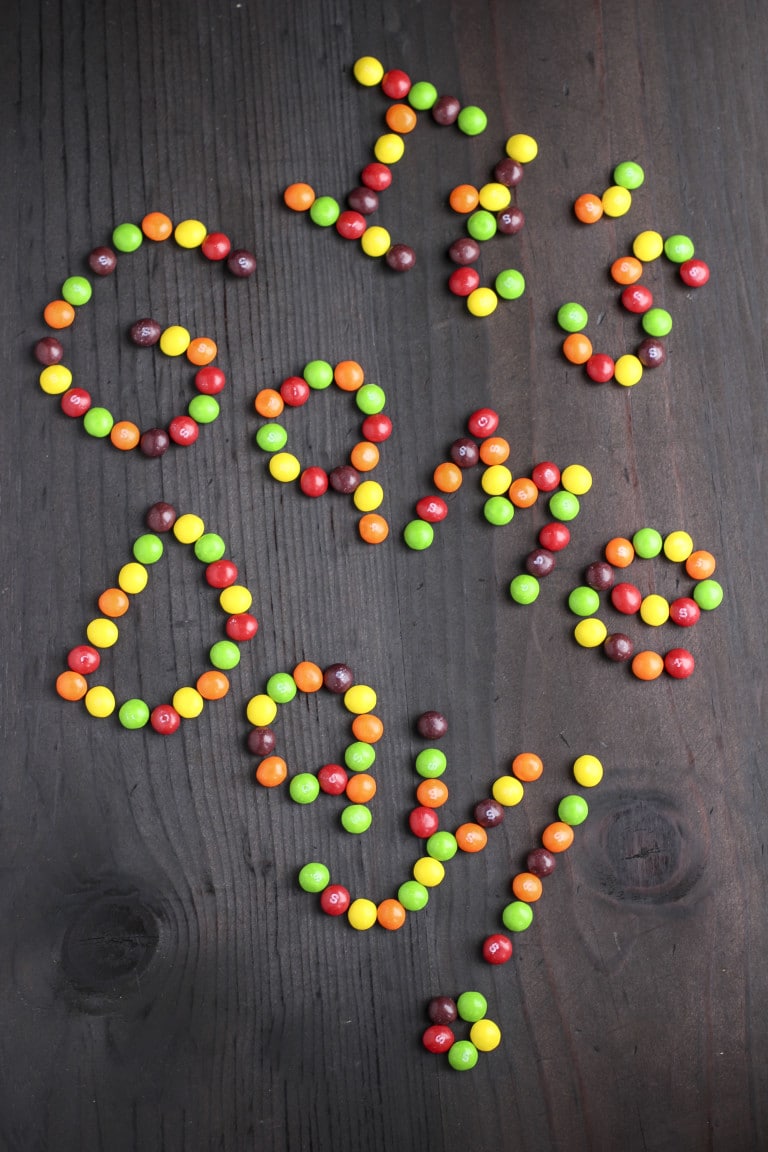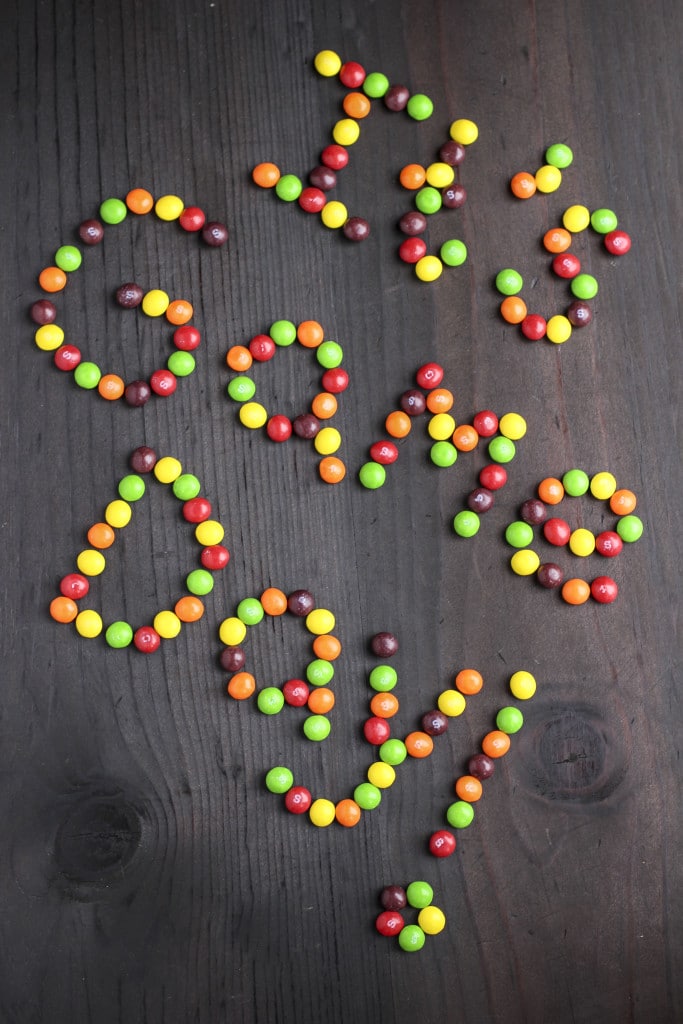 When you're assembling your football field, it's important to think of what your guests will want to snack on– not just what you like to munch on during the game. If I was the only one snacking, I would have made a veggie snack stadium and a greek yogurt dip as the field. However, I do love spin dip, so I had a good excuse to make my favorite recipe. The spinach artichoke dip works well because it's green-ish so it resembles grass, and I used parmesan cheese to make the white lines on the field.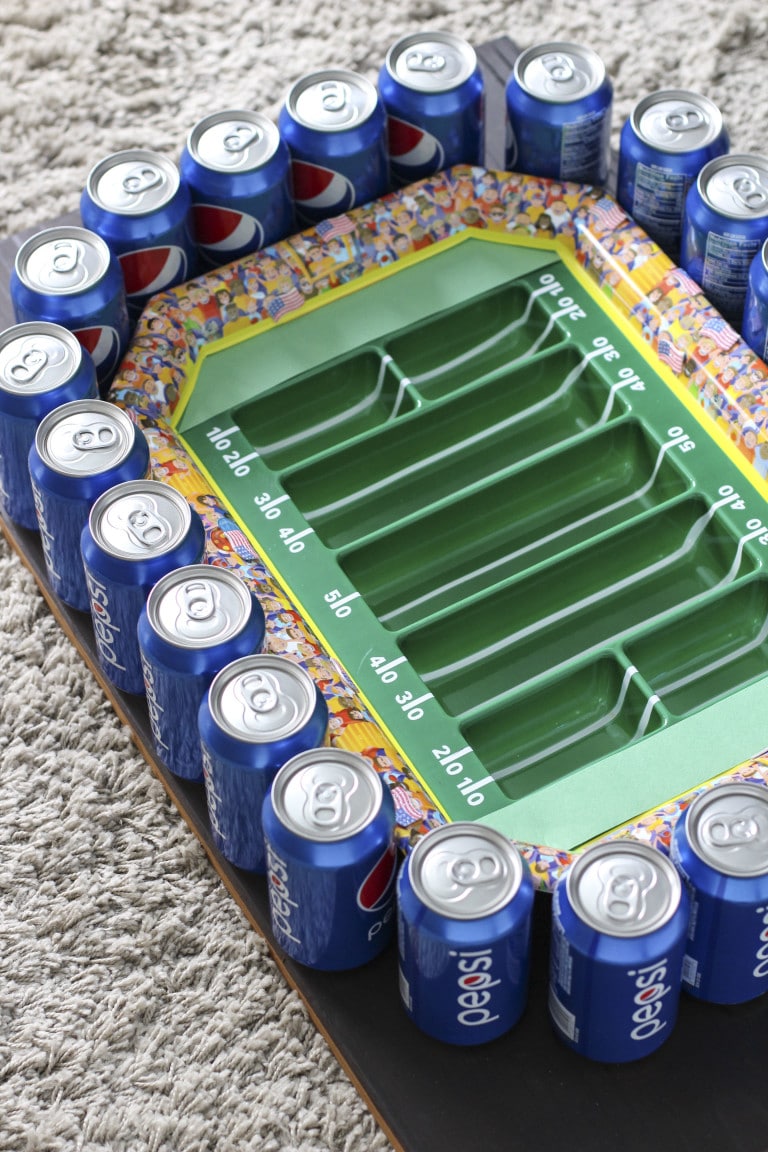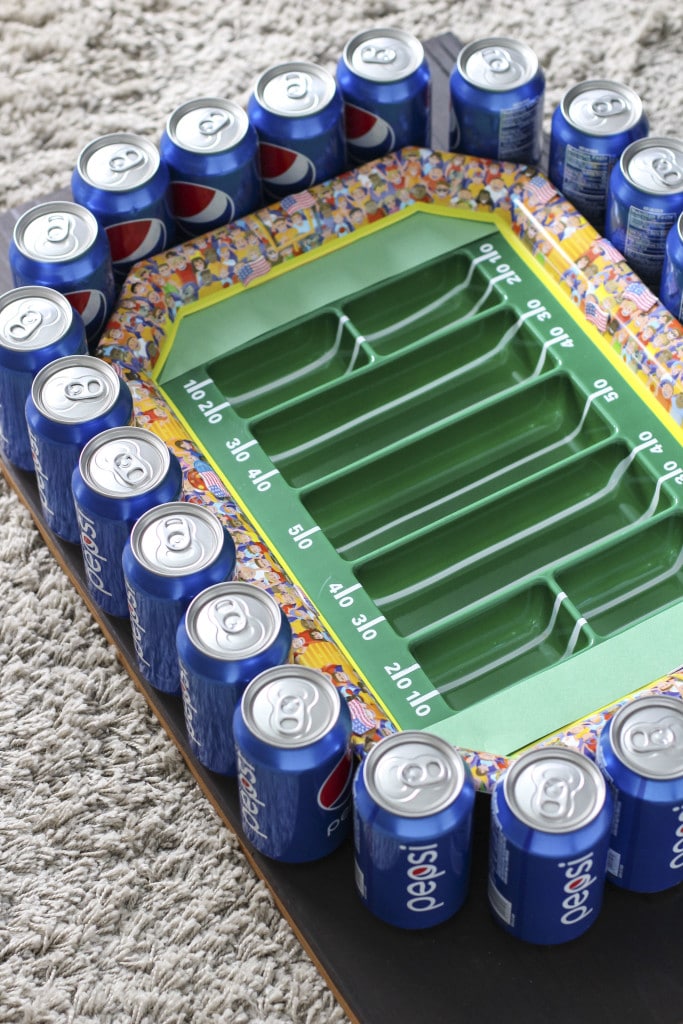 It took me about an hour to assemble this beast but I think it came out great, it looks just like a real stadium! Just make sure you build it on a sturdy board just in case you need to move it. This was a trial run for me, so when I'm making it for a party I'll set it up on a table and not the floor. We sure did enjoy devouring it though!
I got everything I needed for the snack stadium from Walmart.
What you need to build the snack stadium –
SNICKERS® Minis 40 oz
Skittles® XL 41 oz
(2) Pepsi™ 12 oz 12 pack
TOSTITOS® Scoops Party Size
TOSTITOS® Medium Chunky Salsa
10 pieces of card stock paper
4 thin wooden skewers
Any type of large platter to hold the dip
8 small rectangular containers to hold the chips
Glue gun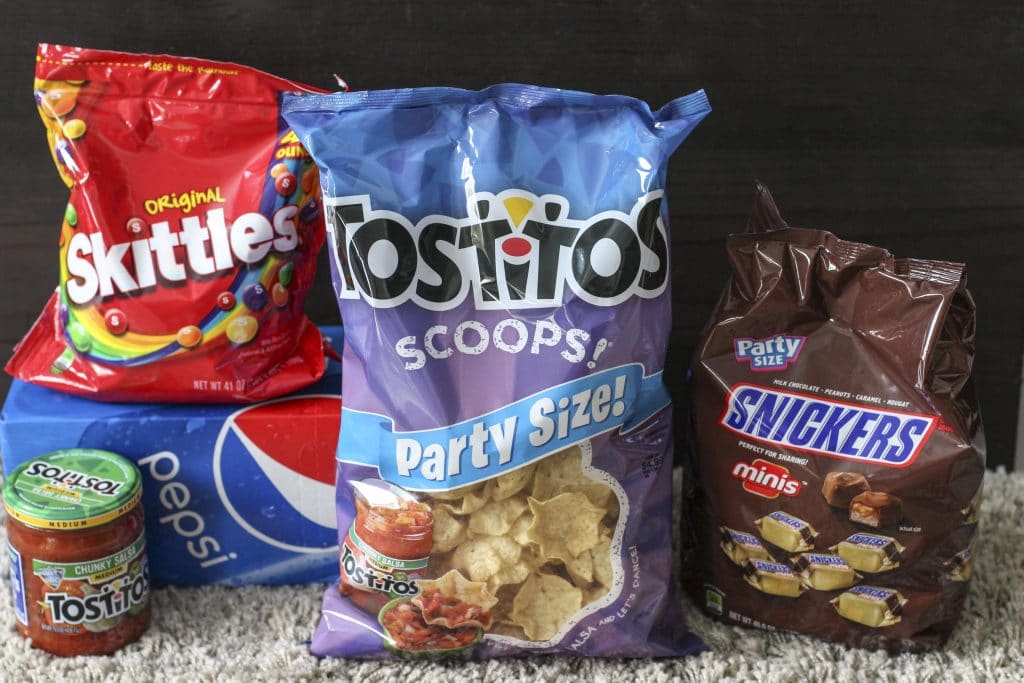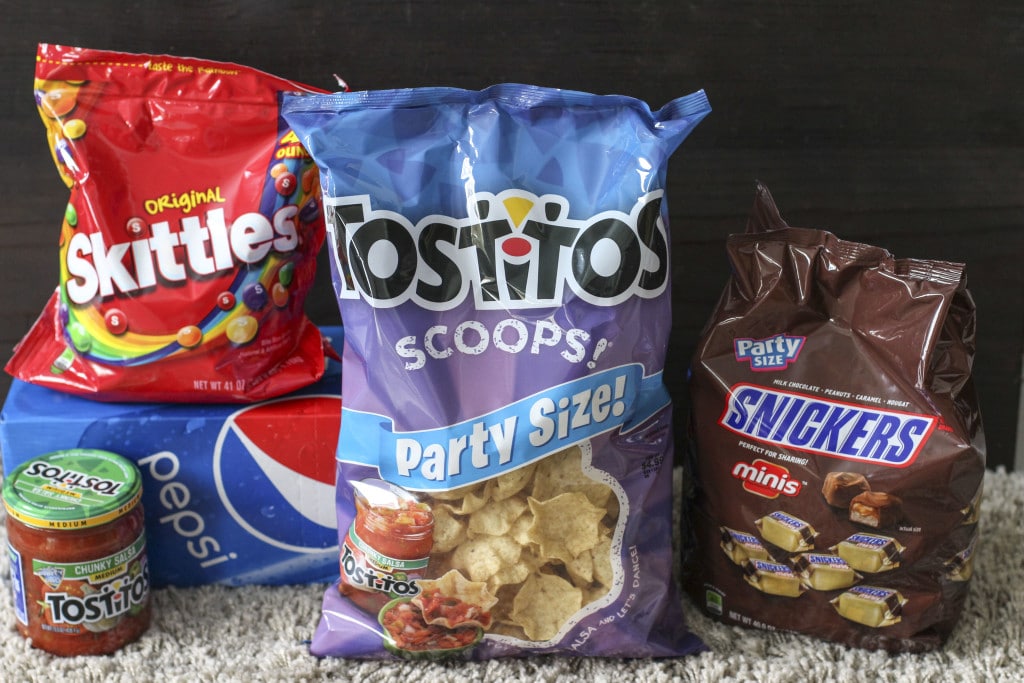 After you set up the base, arrange the Pepsi™ cans to outline the platter. Don't leave any gaps because the cans are the support for the goal posts and baskets that hold the snacks.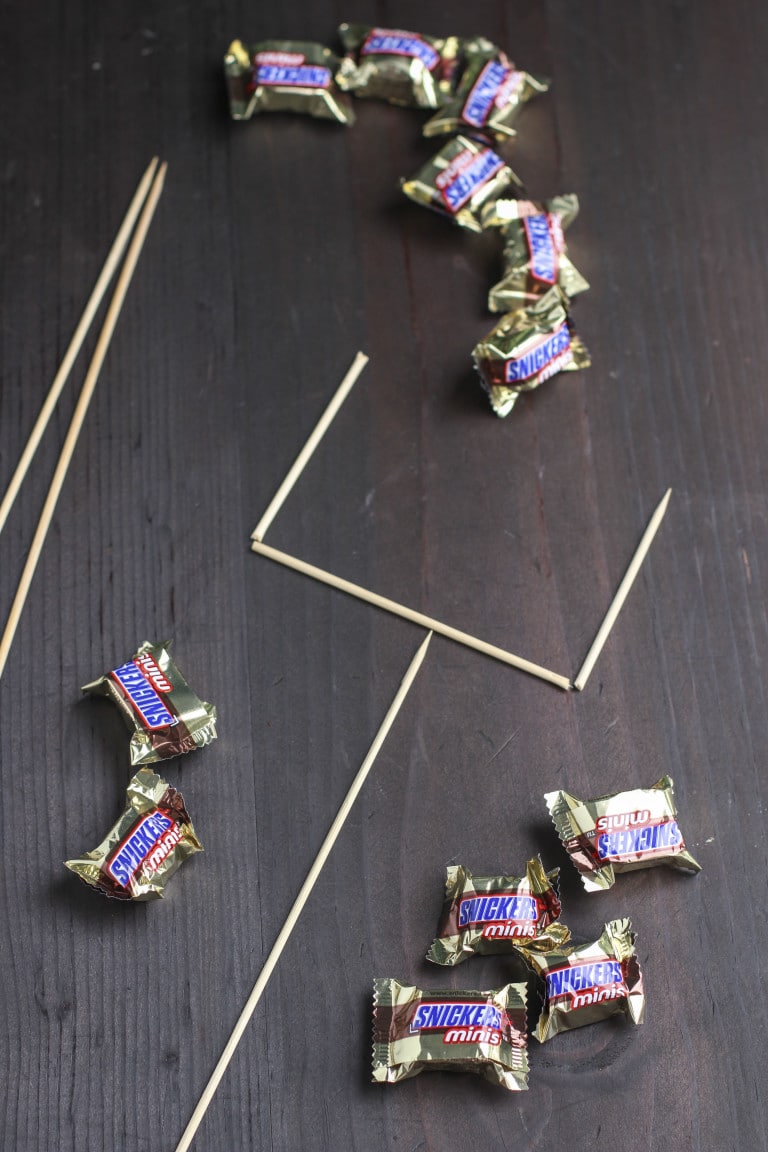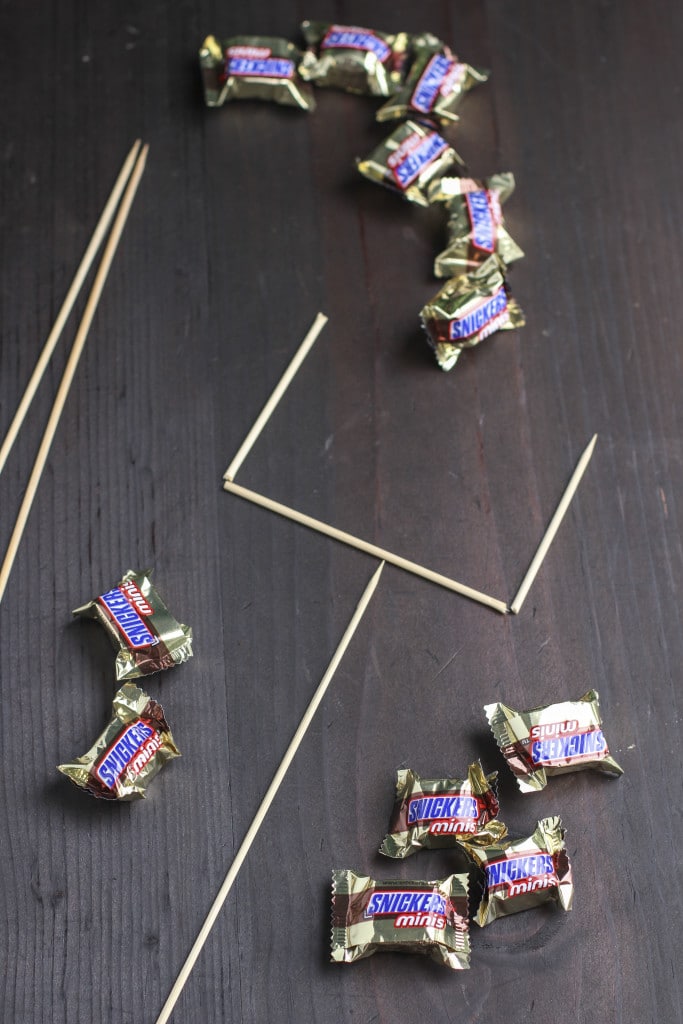 I used thin wooden skewers to make the goal posts. Cut one skewer into 3 pieces and leave one whole. Thread the skewer through the SNICKERS® and use your glue gun to secure the pieces together. Glue two Pepsi™ cans together and sandwich the goal post skewer in between the two cans. Add another layer of glue on top to secure it, let dry for 5 minutes. Put goal posts on both sides of the snack stadium.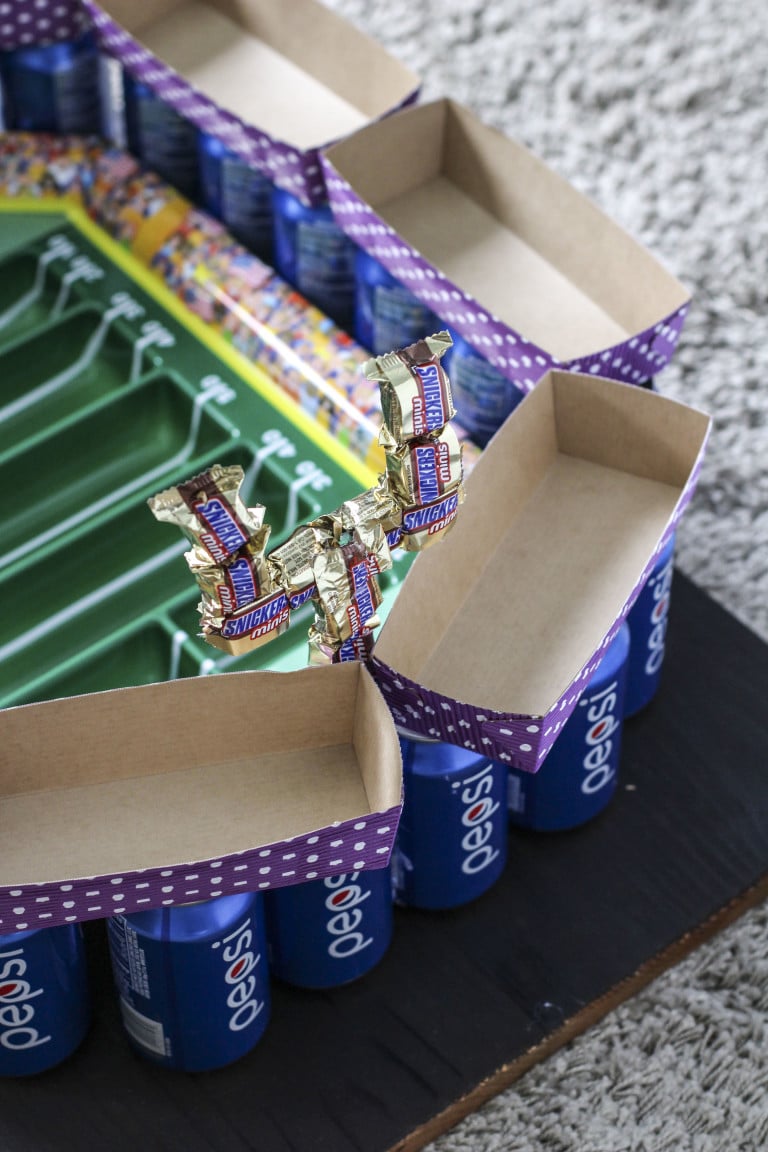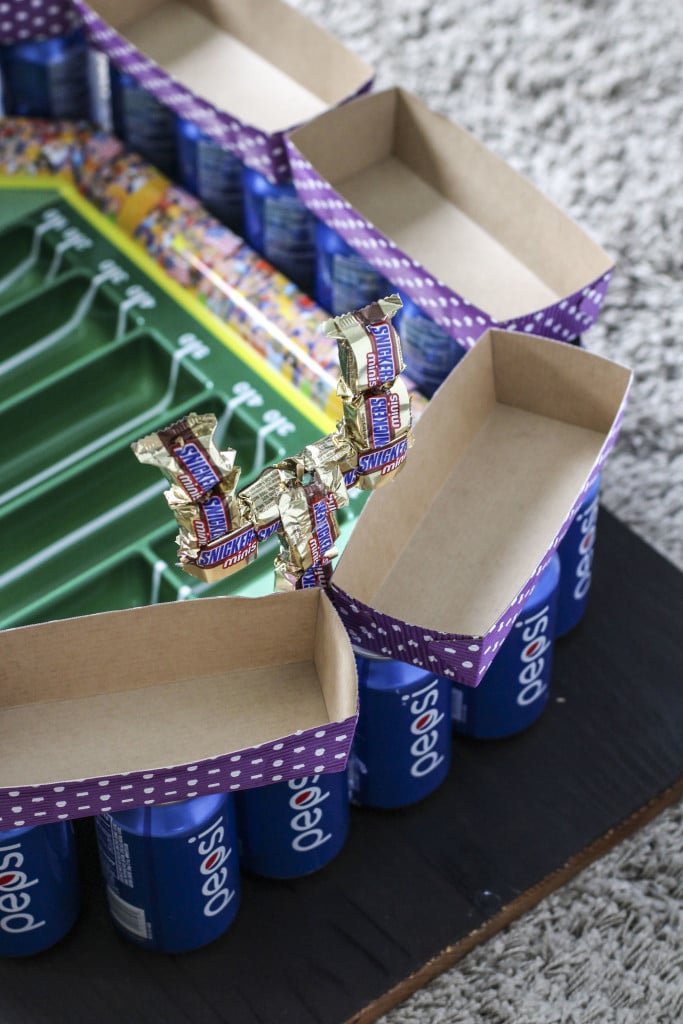 Put a thin line of glue on the bottom of each rectangular container and attach them to the top of the cans. Go all the way around the outline.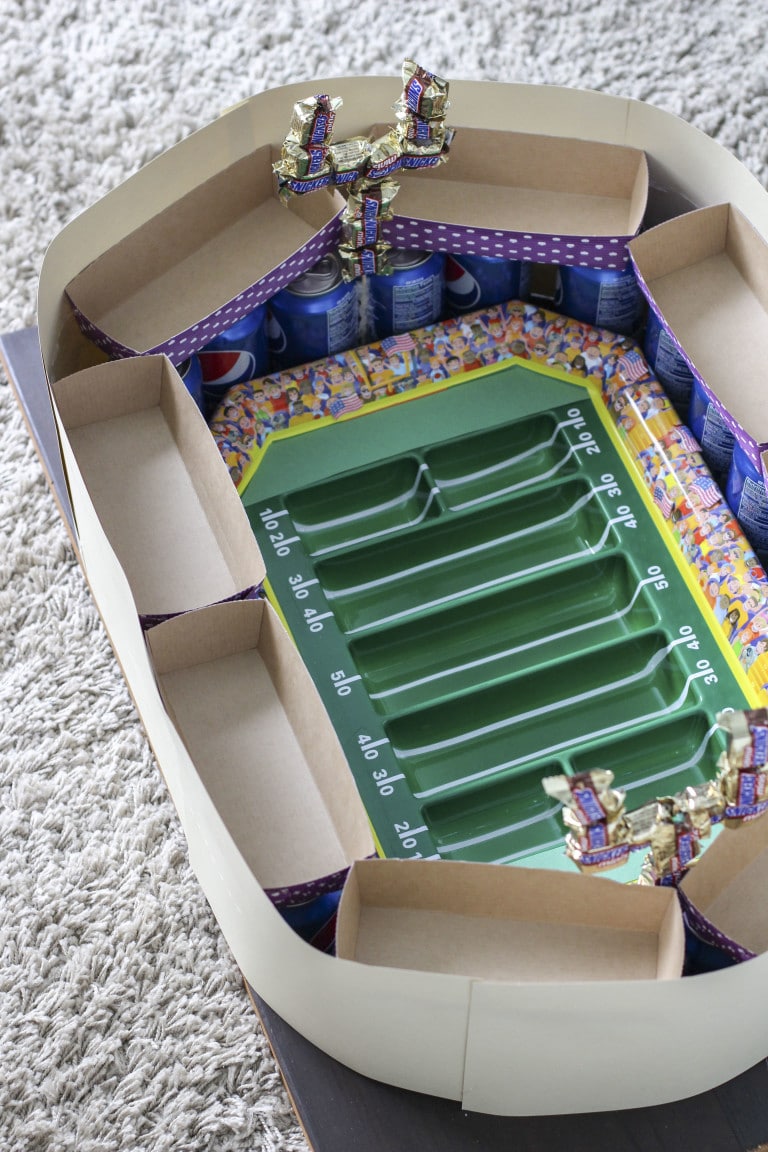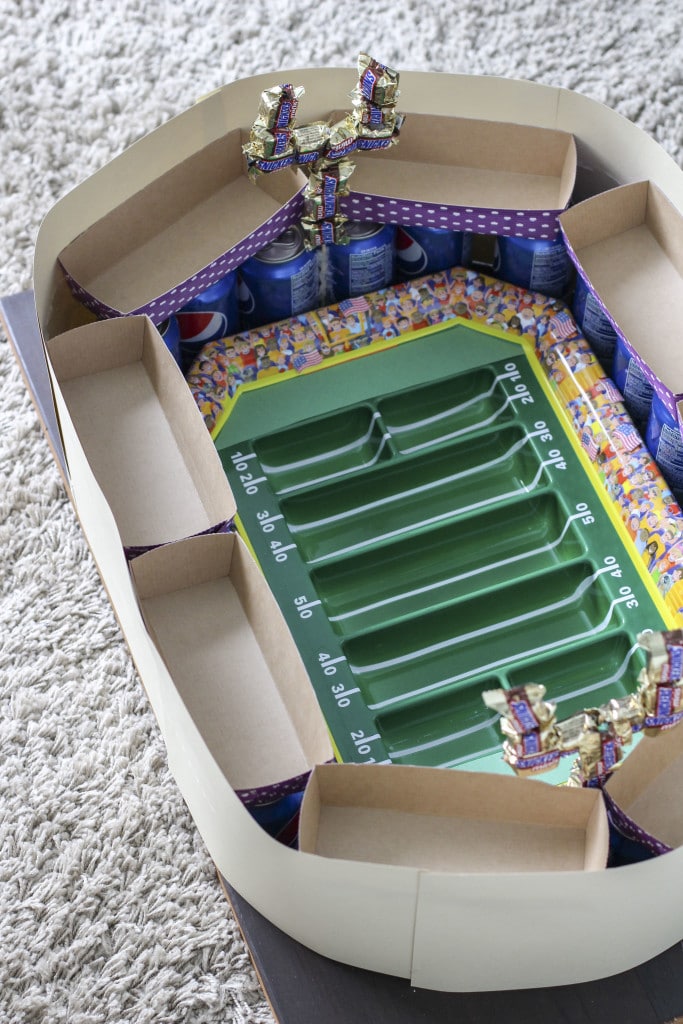 Use the card stock paper to surround the outside of the snack stadium, it increases the height and ties it all together. Doesn't it look like walls?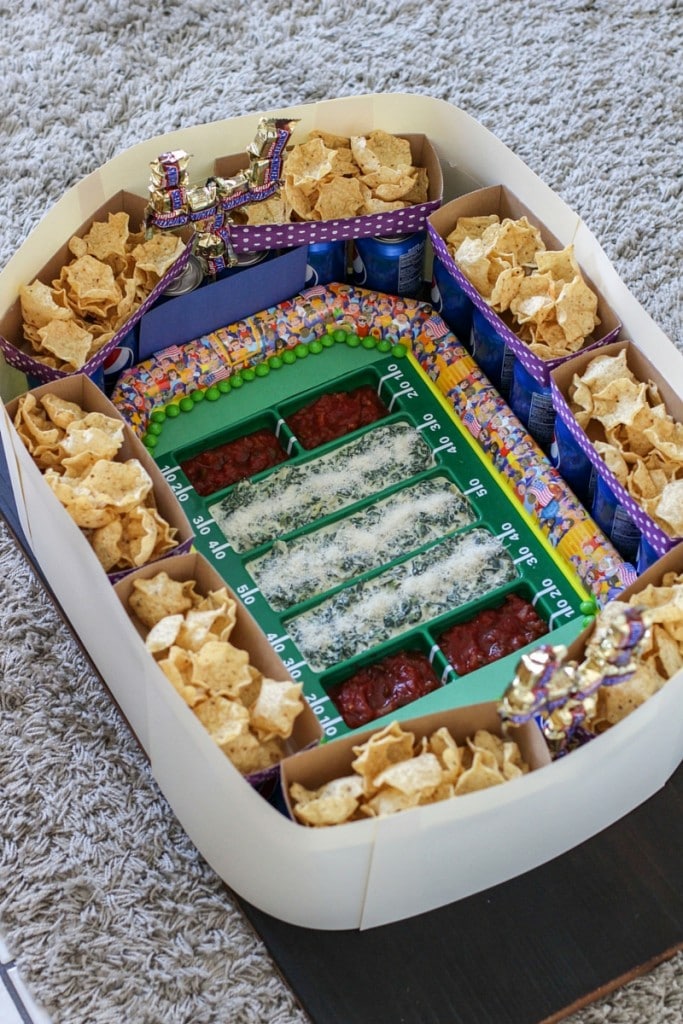 Now it's time for the fun part, fill it with goodies!
You can definitely do this for your next party! It's not hard to do but it looks pretty awesome if I do say so myself. If you have a favorite team, you could decorate the outside of the card stock paper with their colors or logo to root for them!