Do you have a realtor in your life but have no idea what gift to give them? I bet they would love everything on this gift guide, especially #1!
* I received a JORD watch to review in exchange for my honest thoughts and opinions. This post also contains affiliate links.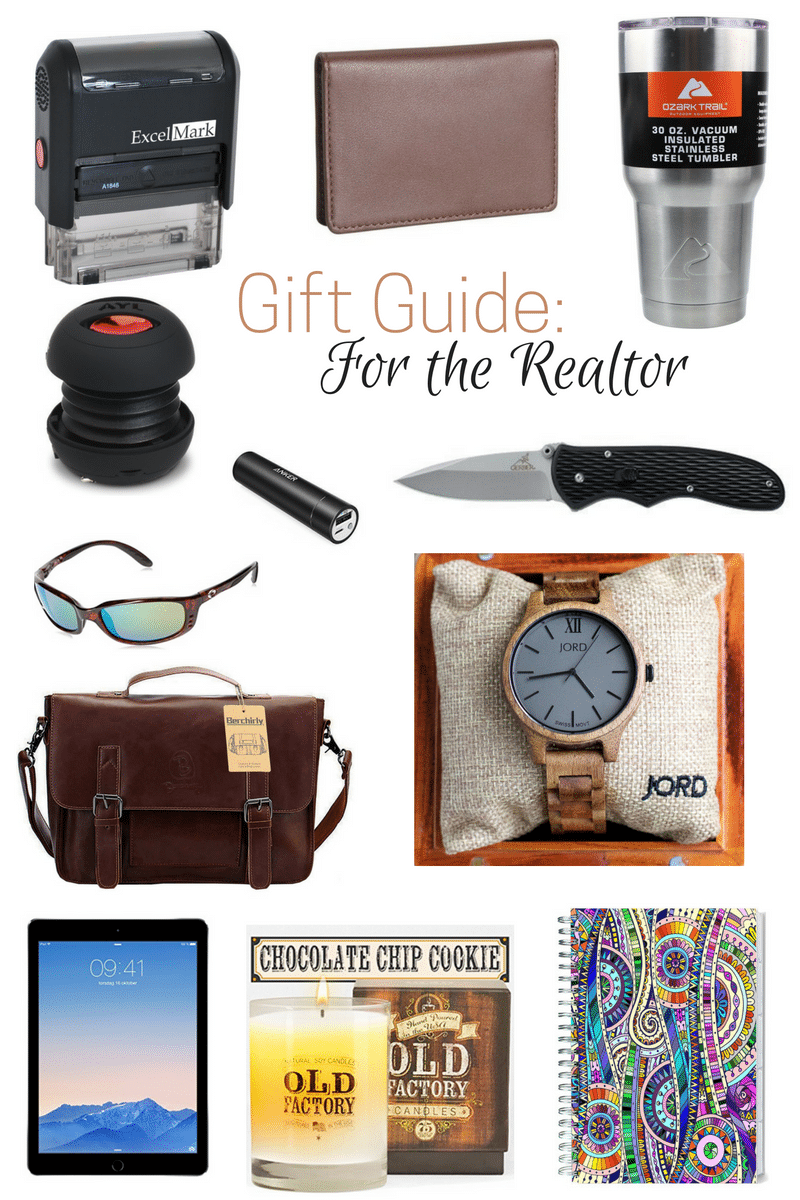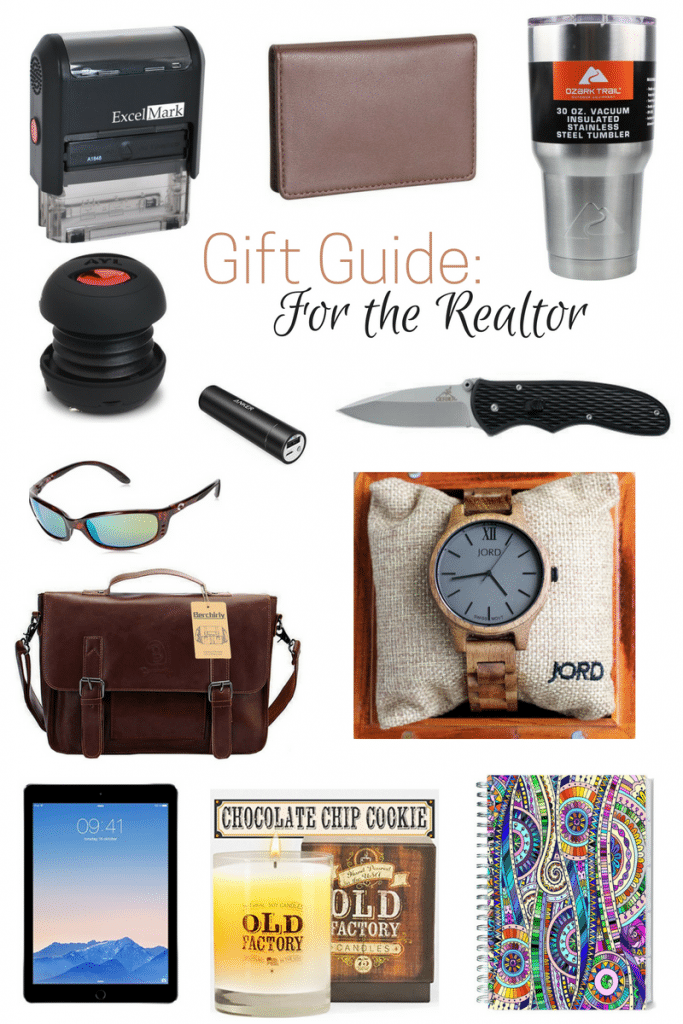 As we all know, Christmas is almost here. How did this happen, I feel like I was just saying it's so far away!
My fiance and I usually go way overboard for Christmas because it's our favorite holiday. However, I don't like to only get him fun gifts that he wants, I also get him gifts that he needs and can use for work.
Travis is a realtor at his family's business, Amorose & Associates. Believe me, finding gifts for a real estate agent can be difficult!
After careful evaluation and feedback from Travis of what he likes and uses on a daily basis and what he's hoping to get for Christmas, I've compiled a list of 19 gifts that any realtor would love to receive!
Gift Guide For A Realtor
1.) JORD Watch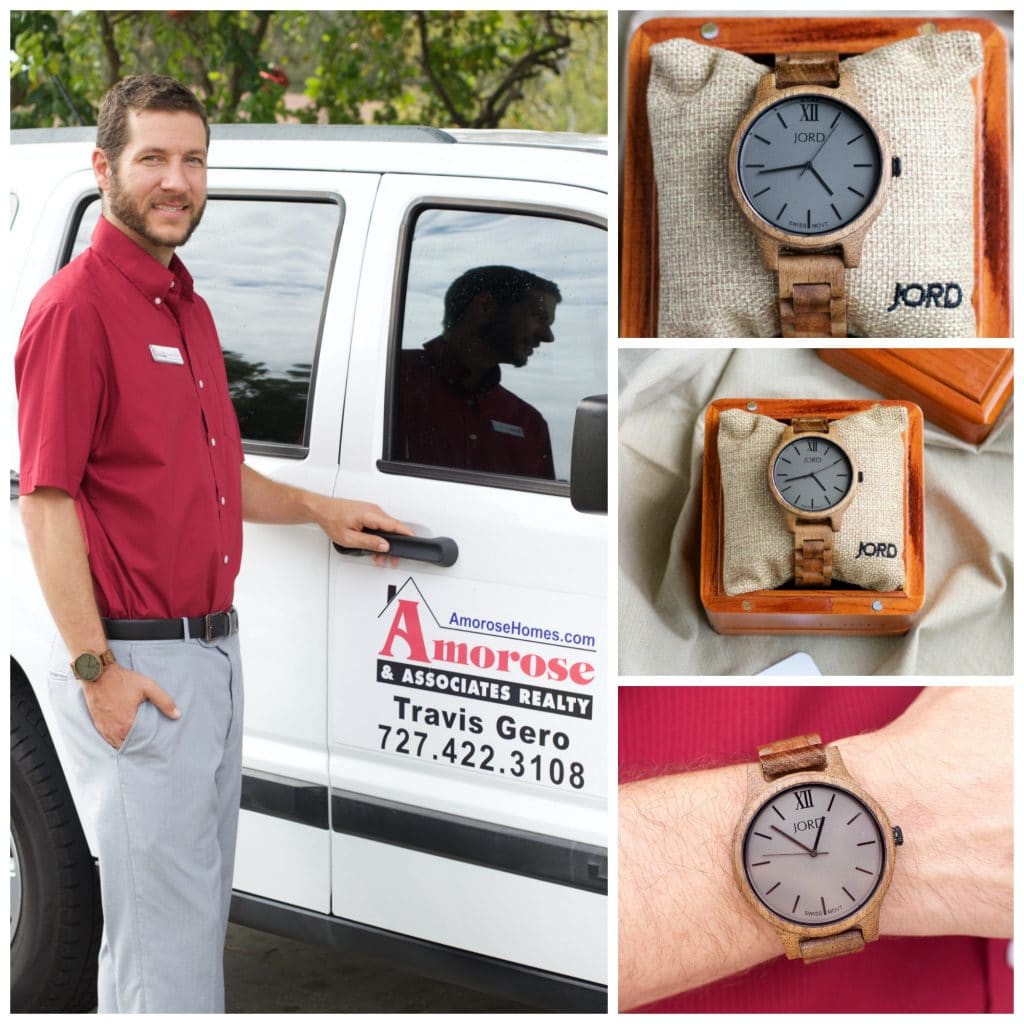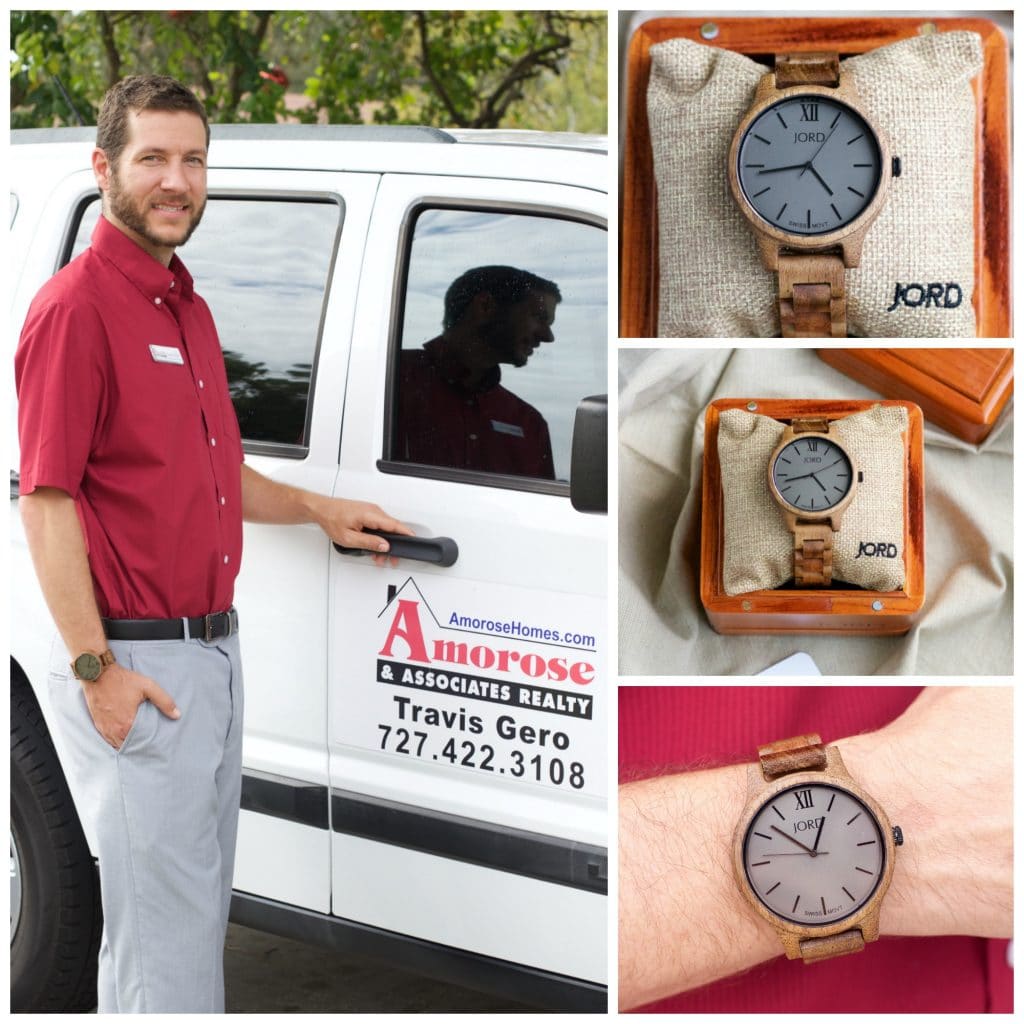 Travis recently expressed an interest in wanting to get a special watch that he could wear to work. He didn't want just any old watch, he wanted something special and professional that made a statement on his wrist.
He knew this uniquely crafted wooden watch from JORD was exactly what he was looking for when he saw the beautiful details and all of the different styles the watches came in. Neither of us had seen anything like it anywhere else!
We were equally impressed with the wooden box that the watch came in. The excitement of the presentation had us eagerly taking the watch out and examining the craftsmanship. Travis chose the Frankie Koa and Ash watch, believe me when I say that it's stunning!
The face is big and beautiful, and the wooden links are polished and smooth. You order the watch to fit your wrist but if you measure your wrist wrong (like we did, oops!) and need it adjusted, you can take it to your local jeweler and they can size it for you.
Travis is so happy with the watch and loves wearing it! I have to admit, I'm tempted to order one for myself!
I've got great news for you! JORD was generous enough to offer an instant $25 e-gift code to my readers! Just enter your name and email here and your coupon code will be sent to your email.
Woot, woot! It's like Christmas came early!
Wooden Wristwatch


2.) Car Magnets
I got car magnets (see picture above) for Travis last year, he loves them. He keeps them on his car year round. It's an inexpensive way to advertise your business as you drive around town.
3.) Planner

Travis loves to make notes of things he needs to remember. He tries to be organized but it just doesn't work out. I'm tired of finding little scraps of paper around the house so I'm getting him a planner this year to carry around with him.
He's going to need something to carry around his planner, files, and client information to and from the office. Right now he just has a pile of paperwork that he carries around and throws in the backseat of his car. That ends now!
5.) Desktop Succulent


Travis' mom grows succulents and creates faux succulent arrangements. She gave me one for my birthday that I put on our computer desk at home. It's such an easy way to style your desk and add a little pizazz to your work space.
Whatever you decide, real or faux, it will immediately brighten up your space!
6.) Ozark Mug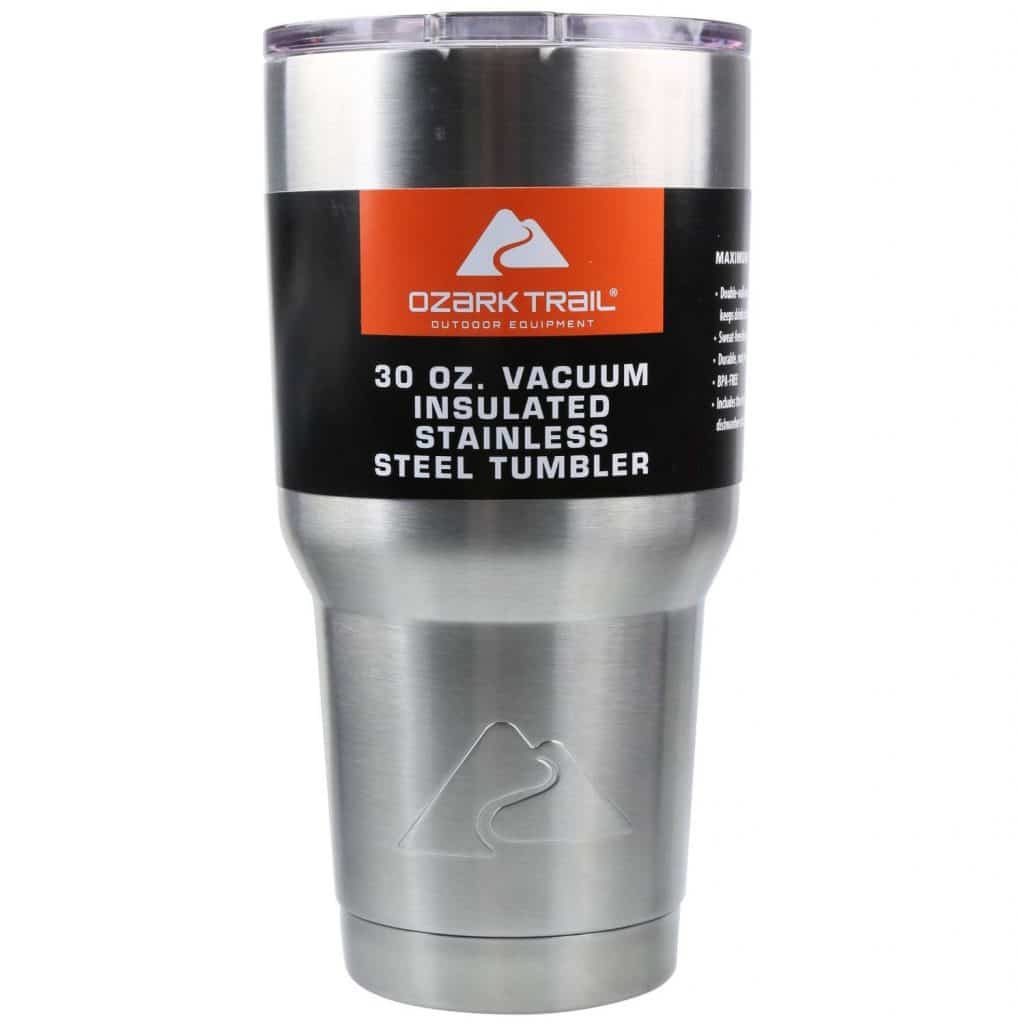 Travis swears by this mug! He was so impressed with it that he bought the jumbo size, regular size, and beer mug.
You can fill it up with a hold or cold drink and it will stay as hot or cold, all day long! We tested it by filling it with ice water and left it in our hot car all day. We checked it at night and the ice was still there and the drink was chilled to perfection.
Travis likes to take one of these mugs with him when he does open houses, goes to the office, or has a long day of showing houses to potential clients.
7.) Business Cards
All professional realtors need business cards to pass out. Make sure you double check the information that you'll be putting on the business cards!
8.) Portable Speaker

9.) Name Tag

A plasticized name tag would make the perfect stocking stuffer! You want new clients to remember your name, couple this with the next gift and a business card and they'll surely remember you!
10.) Personalized Folders with Logo Sticker
Instead of just laying papers out on the counter at an open house for possible new clients keep with your brand and put the paper work into a folder with your logo sticker on the front.
11.) Pocket Knife

Hosting open houses can be dangerous, you never know what type of people might show up. Having some type of protection is very important!
12.) Address Stamp

Personalized name stamps with your name or business address are so convenient if you're signing a lot of paperwork, or addressing envelopes.
13.) Tablet

Being able to pull up documents for clients or write contracts when you're away from the office is invaluable for realtors.
Travis uses his phone constantly for work and it often runs out of power when he needs it most. Be prepared with a portable charger!
15.) Chocolate Chip Cookie Candle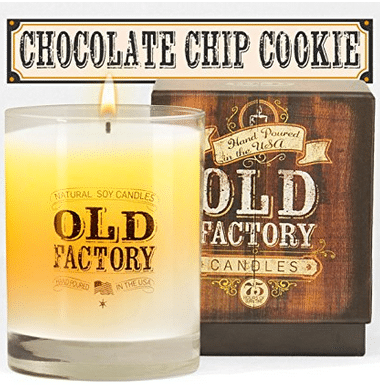 You know how realtors serve chocolate chip cookies at open houses? Some even zap them in the microwave for a few seconds to get that delicious cookie smell to waft throughout the house. What could be easier than just lighting a cookie scented candle?!
16.) Business Card Holder
It's important for a realtor to have their business cards on them at all times while they're out and about. Keep the cards crisp by keeping them in a business card holder.
17.) Personalized Pens
Travis loves having pens to give away that has his name and phone number on it. You never know who might use the pen and be looking for a local realtor. Easy advertising!
These sunglasses are Travis' favorite! They are polarized to protect your eyes and they have a lifetime warranty.
Travis constantly uses his phone for navigation to find and show houses to clients. It's so convenient to have the map at eye level when it's attached to the air conditioning vent, not to mention safer!
I hope you're able to find something on this list for the realtor in your life! I can tell you that Travis uses every single one (except for the few gifts he's getting this year for Christmas) and loves each of them!
More Holiday Gift Guides You'll Love!
23 Fabulous Gifts for a Pug Lover!