Having a first look on our wedding day was so special and magical! Here are 5 reasons why you should have a first look too!
Photo and video credit – Rad Red Creative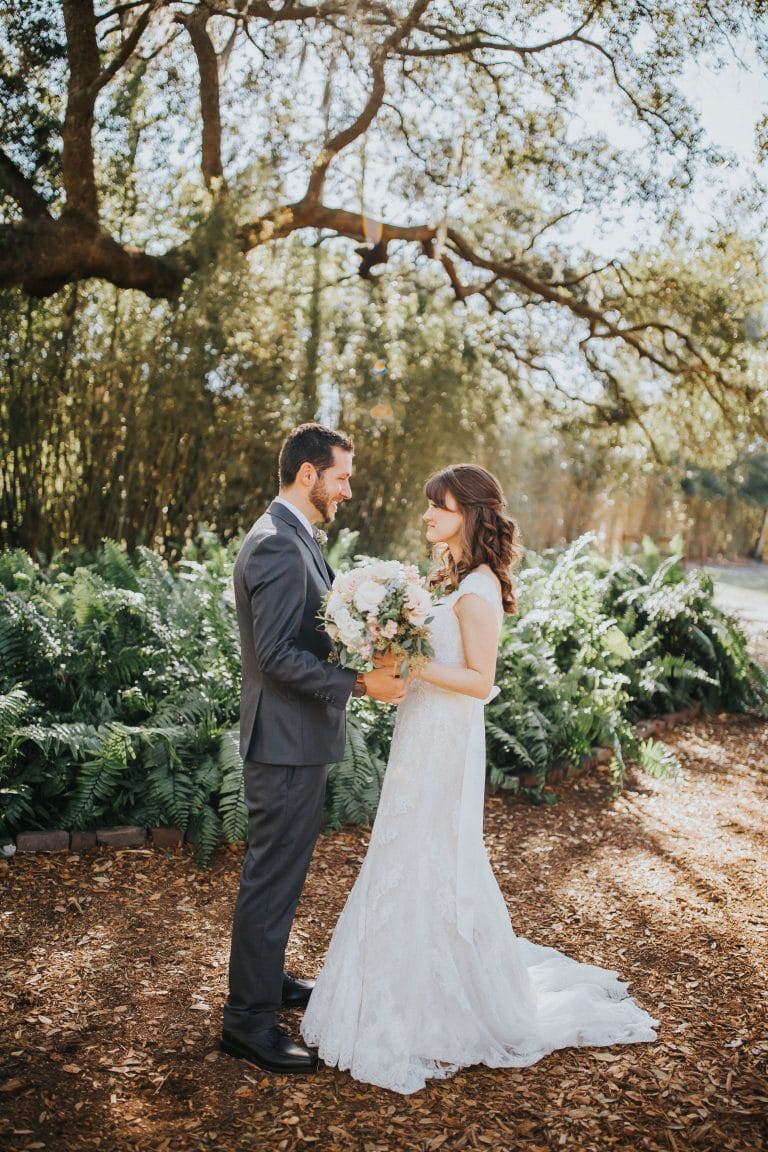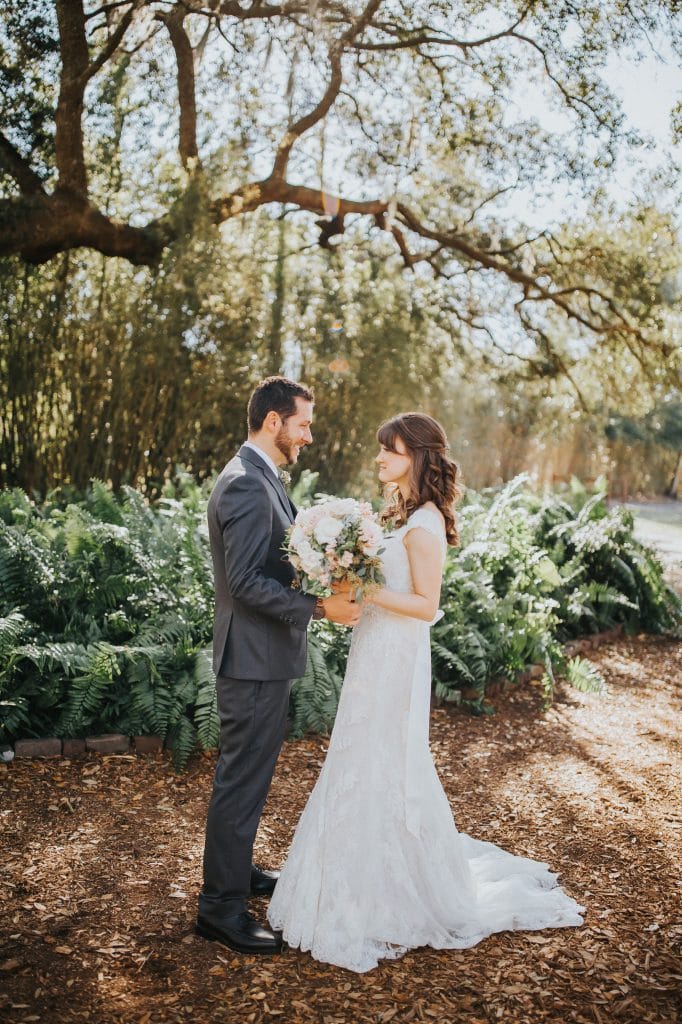 I recently shared all the details from our beautiful Cross Creek Ranch wedding but I wanted to do a separate post about why couples should do a First Look because it was so special for us.
I was dead set on not seeing each other before the ceremony right up until a few weeks before the wedding. I had always pictured myself walking gracefully down the aisle with my dad towards a teary-eyed groom.
The first time I witnessed a First Look was while watching the wedding episode of Jill Duggar and her husband on 19 Kids and Counting. I was shocked that they saw each other before the ceremony!
What the heck… that's not the way it's done! These are the thoughts that ran through my head:
They just ruined the surprise for each other!
Walking down the aisle won't be special anymore.
What's the point of waiting all this time to get married and then blowing it right before the ceremony?
What if the groom didn't like your dress and seem less than impressed?
Nobody was there to witness their special moment.
At the time, I didn't get it. Once we got into wedding planning mode and we kept inching closer and closer to our wedding day, I started to think about First Looks in a different way.
I'm really nervous, what's it going to be like seeing Travis for the first time walking down the aisle with everyone staring at us?
What do you mean we can't have any personal time when I get to the end of the aisle? All this build up and we have to go directly into the ceremony? We can't have a few minutes alone to hug, kiss and check on each other?
Hmm…why is it a tradition to not see each other before the wedding?
We have to take how many pictures after the ceremony before we can go to the reception and start the party?
You get different types of pictures at different times during the day. Lighting makes all the difference!
Will Travis still cry when I walk down the aisle and sees me for the second time?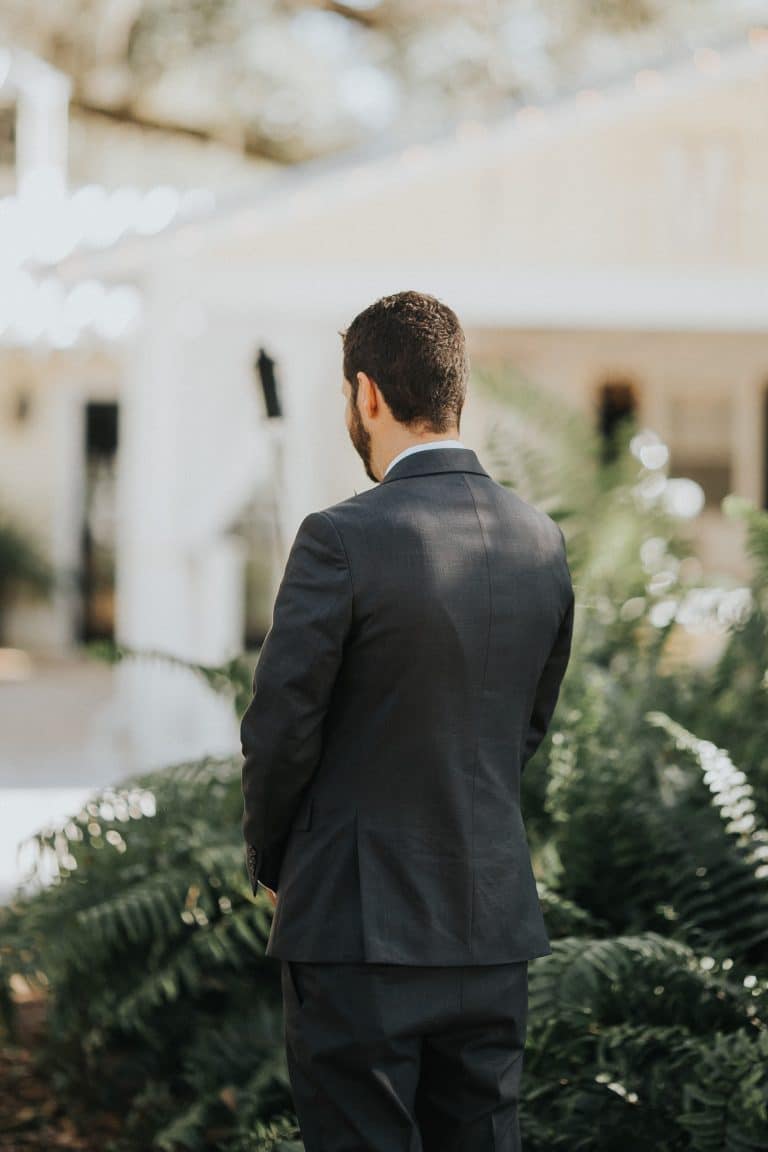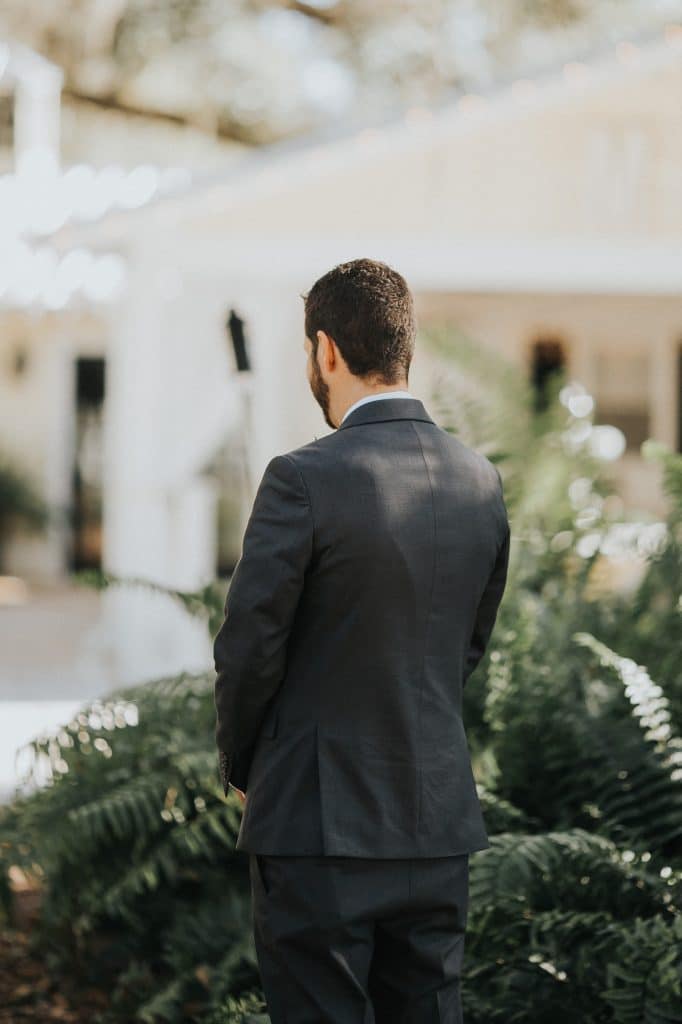 Our First Look was magical and intimate and I'm so extremely happy that we decided to do one. We were in our own little bubble of wedding day bliss and it really felt like we were all by ourselves even though our photographers, videographers, and CCR staff were standing there watching us.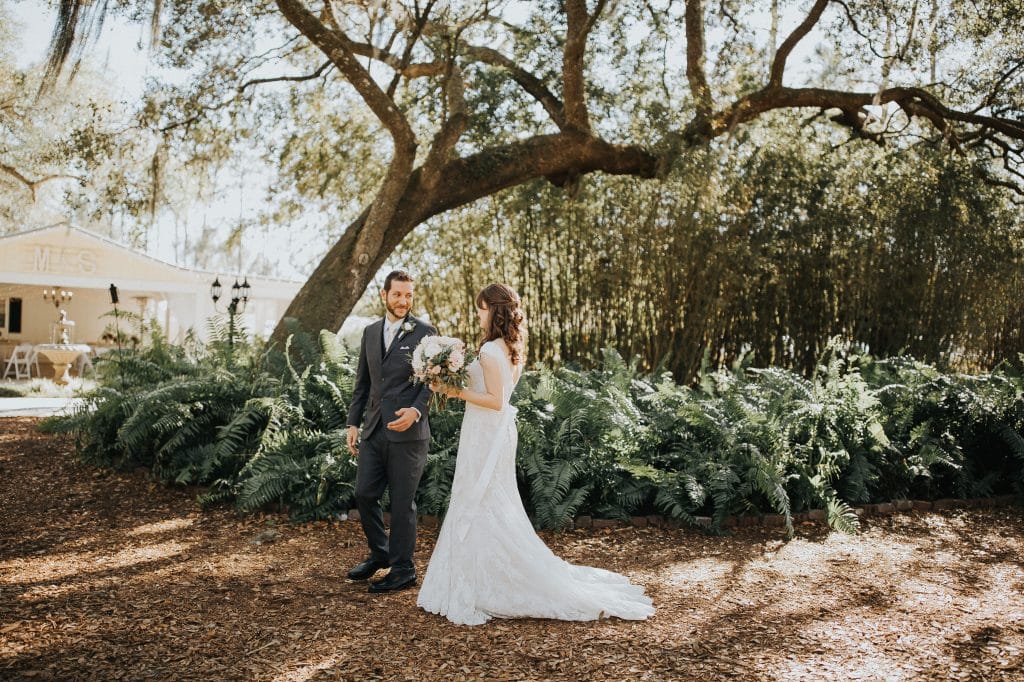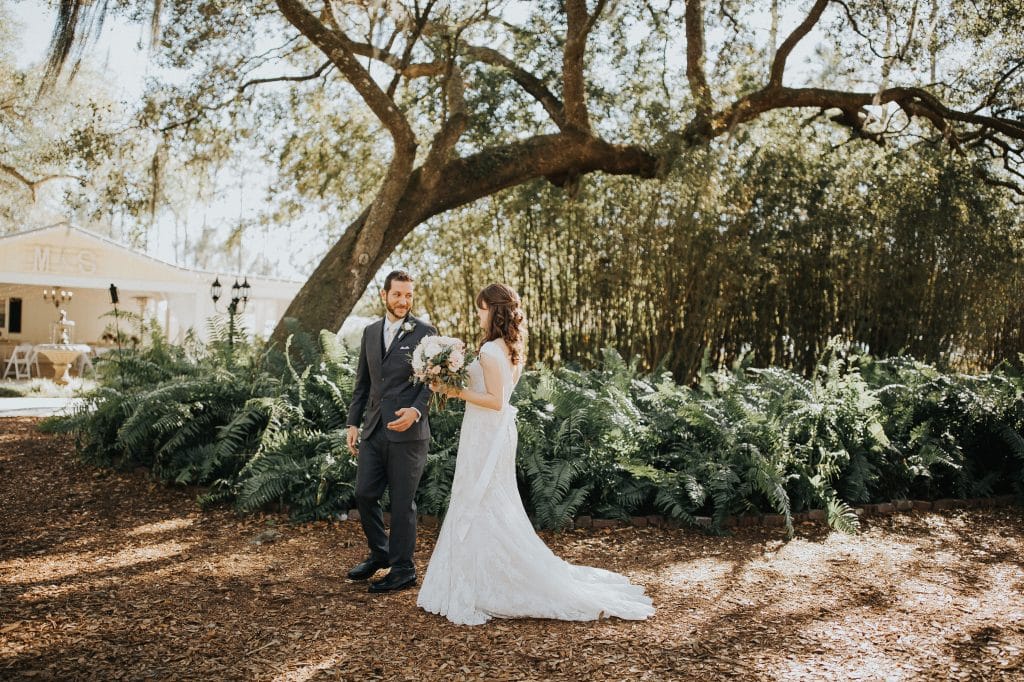 Having those few precious moments together before the wedding festivities started helped us to really focus on each other, build excitement for walking down the aisle, and to calm our nerves.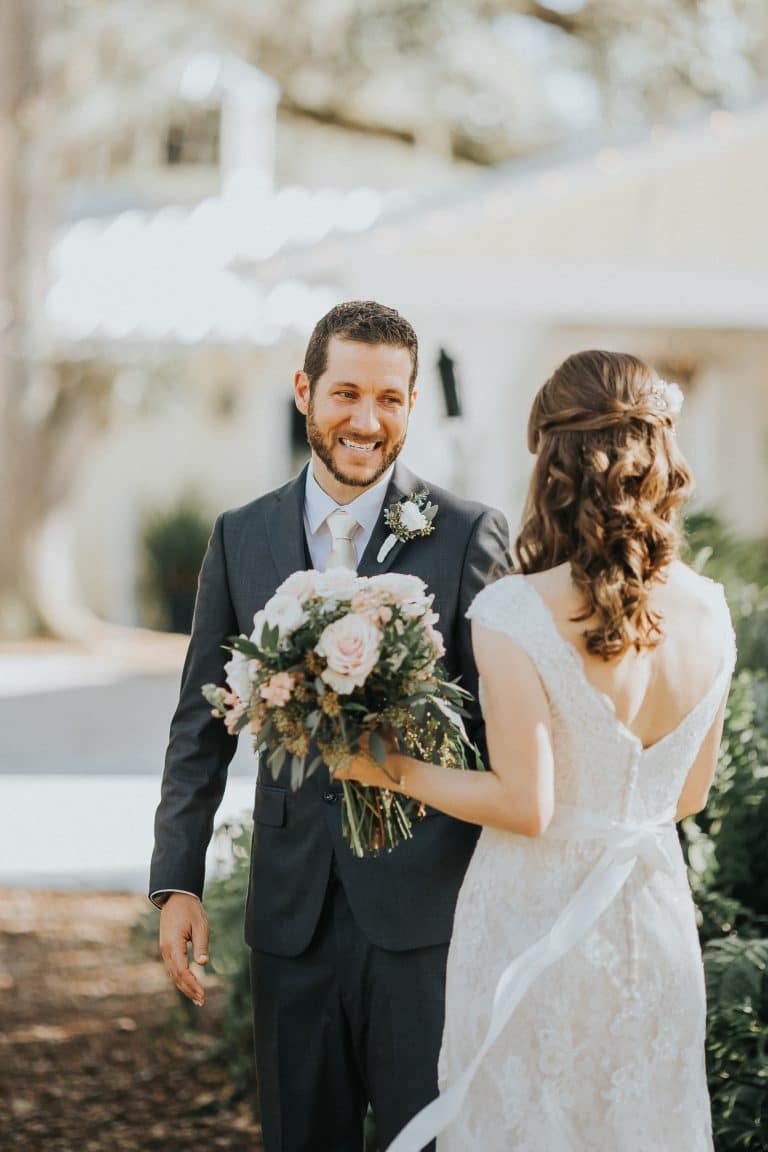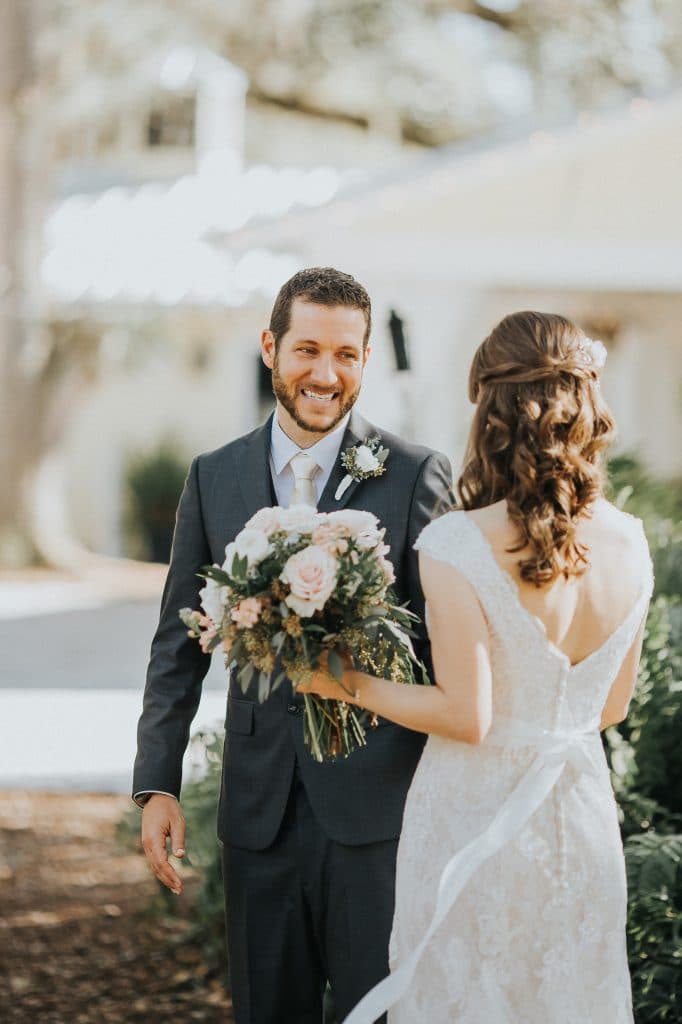 I loved that we could talk to each other, hug and kiss and just be in the moment. We asked each other how we were feeling and if we were okay or not. You can hear Travis ask me if I was okay in our video. He knew how nervous I was but I said I was okay and I meant it! I really felt so much better once we were together.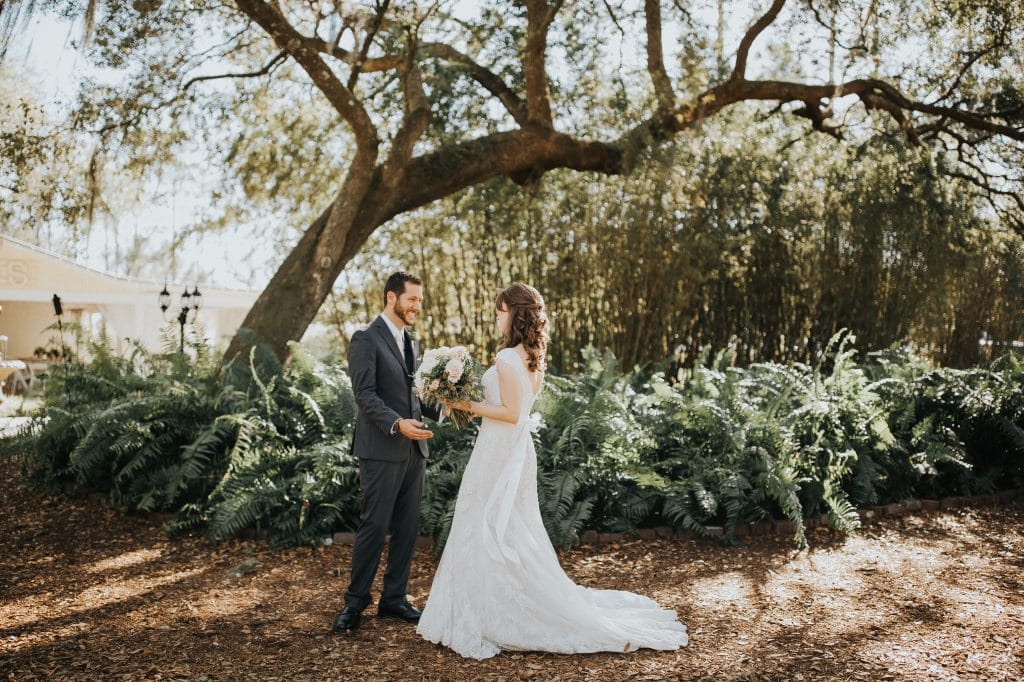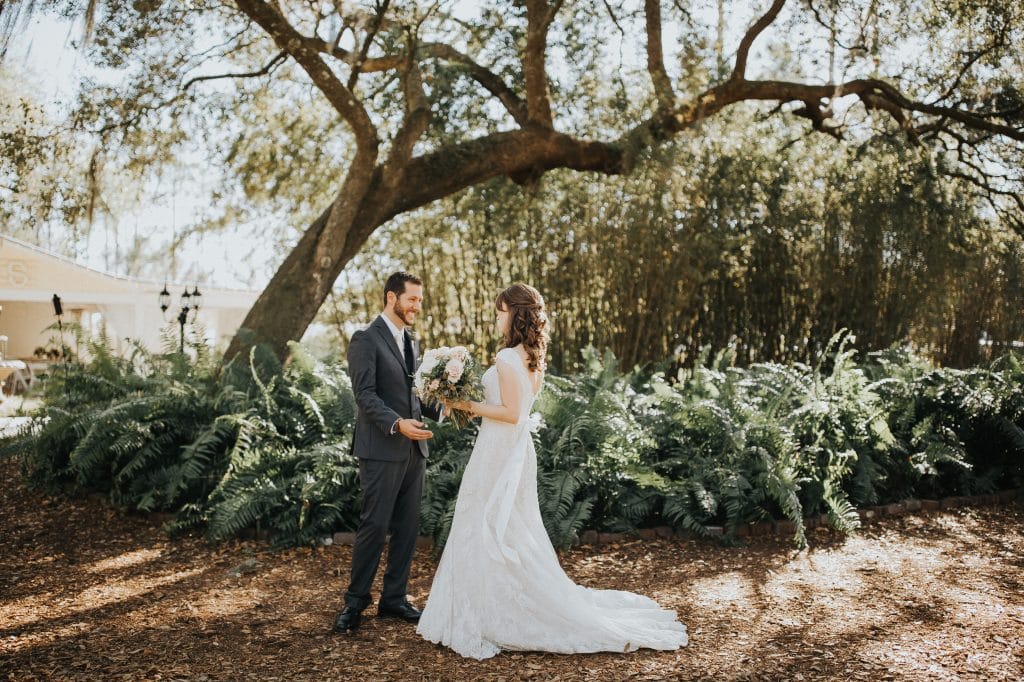 5 Reasons Why You Should Do a First Look on Your Wedding Day
1 – It Will Help to Reduce Your Anxiety and Nerves
I'm an extremely anxious, nervous person, so needless to say I was very worried about our wedding day. I wanted everything to go perfectly and I had extreme anxiety about walking down the aisle and having to stand up there and speak in front of everyone.
I woke up on our wedding morning in tears. I'm not joking, I wish I was because there was no reason for it! I was so nervous that I just couldn't keep it together. Luckily, my mom was there to give me a pep talk (she's great at giving pep talks!) and remind me that all the people who would be there were only there because they love and support us.
I was 100% sure that I was going to puke or pass out while I was standing up there, maybe both. Neither of those things happened, thank goodness, but those are the thoughts that were running through my head while I was getting ready that morning.
Once Travis and I locked eyes during the First Look, I felt so much better and all of those nerves just flew right out the window! I finally felt excited to walk down the aisle. It's a hard feeling to explain. It's a mix of excitement, nerves, butterflies, love and extreme emotion all at once. You will feel like crying, laughing, and smiling all at the same moment.
That feeling was new and strange but seriously amazing and I'm so lucky that I got to experience that once in a lifetime feeling.
Having a First Look with my soon-to-be husband really helped to calm my nerves and feel calm and excited about what was to come!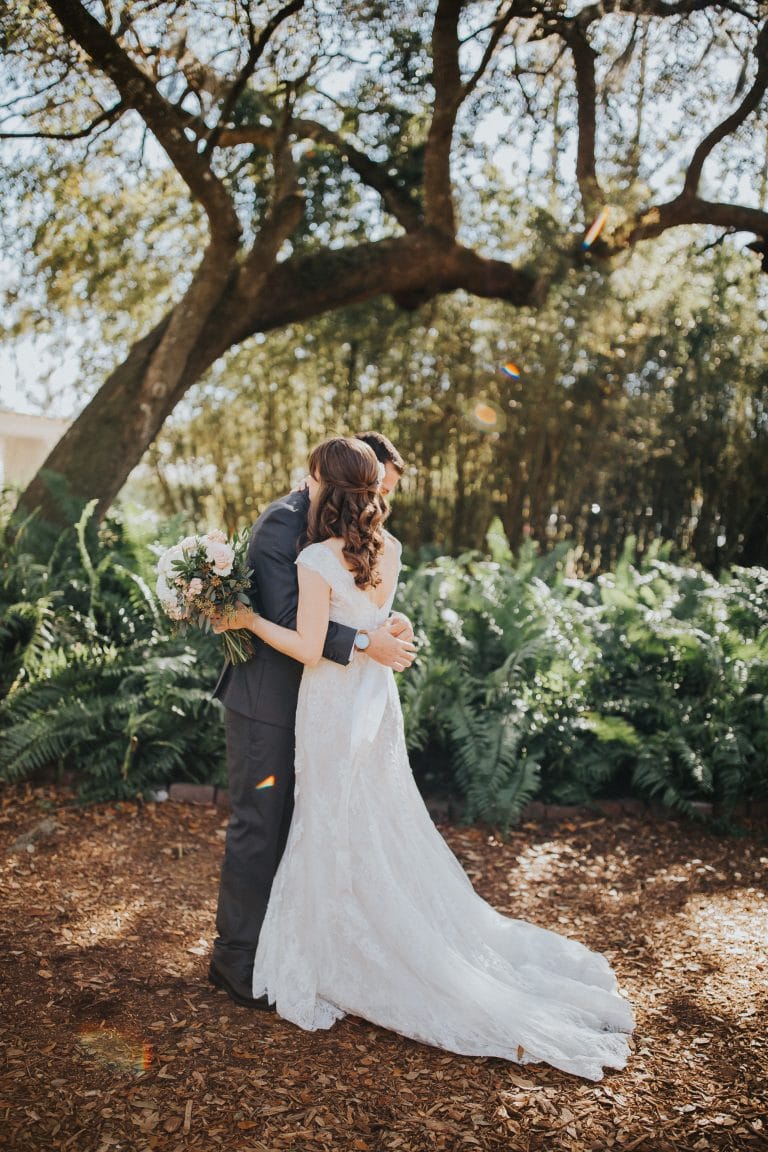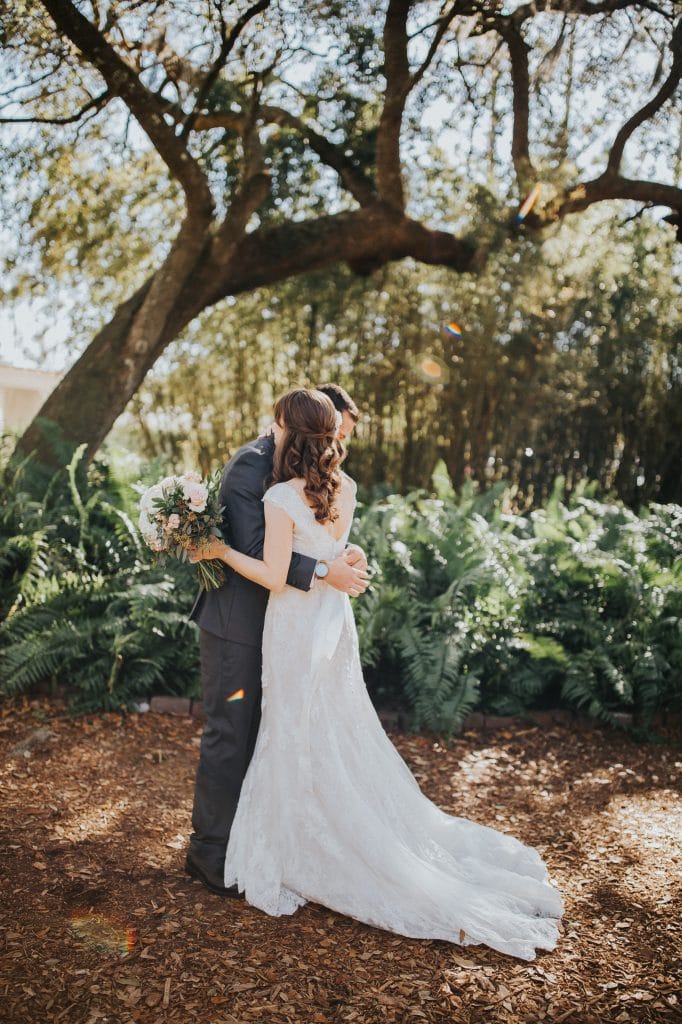 2 – You Get More Professional Pictures
If you know me, you know that I love pictures. Picking our wedding photographer was such an important part of this process and I wanted to get as many pictures as possible! Once the wedding is over, all you have left is the pictures and video.
Normally, you will take sweetheart + bridal party + family pictures after the ceremony while everyone else is at the cocktail hour. However, if you have a First Look, you get to do the sweetheart pictures + bridal party pictures before the ceremony and only family pictures + extra sweetheart pictures (during the golden hour) after the ceremony.
We wanted as many pictures as possible, so we did sweetheart pictures before and after the ceremony to get different locations with different lighting. I love both pictures equally but they're so different– the lighting really makes a huge difference!
If we didn't do the first look then we wouldn't have gotten two beautiful sets of sweetheart pictures!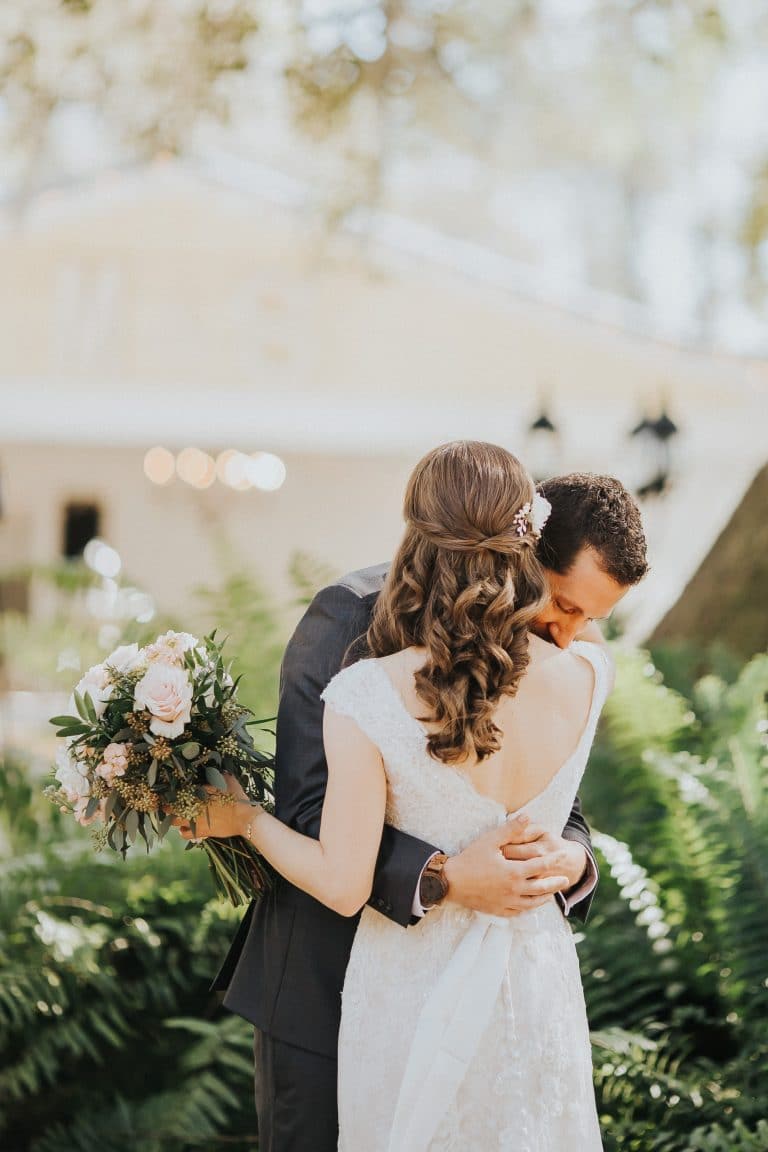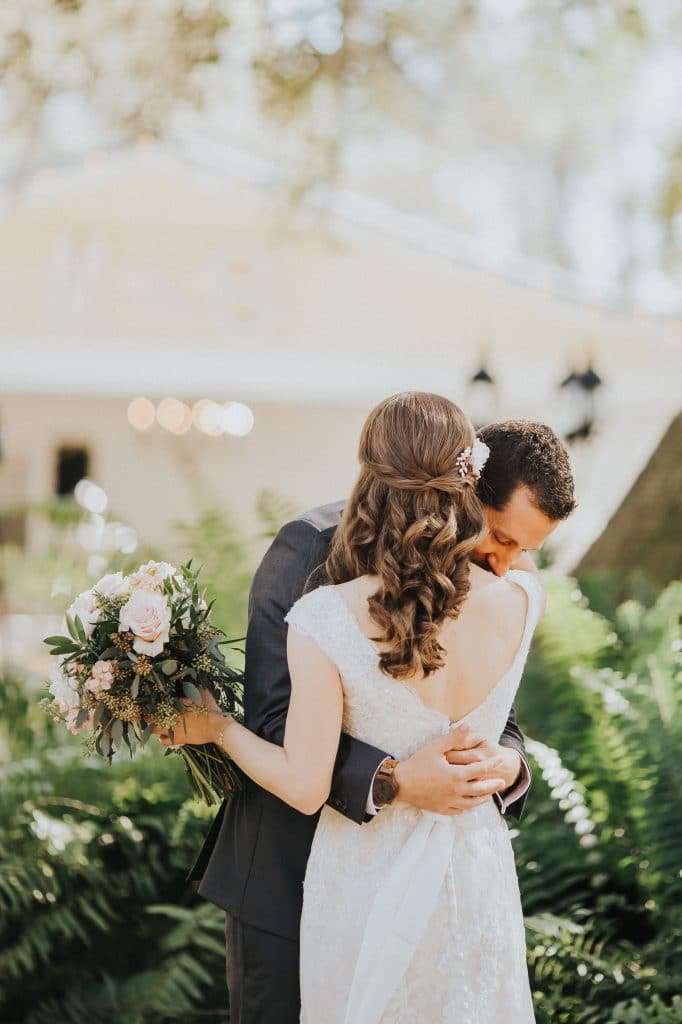 The lighting changes as the day goes on, so pictures taken during the afternoon will have a different feel then pictures taken in the early evening. The pictures that were taken during the First look are super bright, light and airy and the pictures taken after the ceremony have the beautiful golden glow from the sun setting and dappling through the tree branches.
Can you see the difference?
This picture was taken around 3 pm –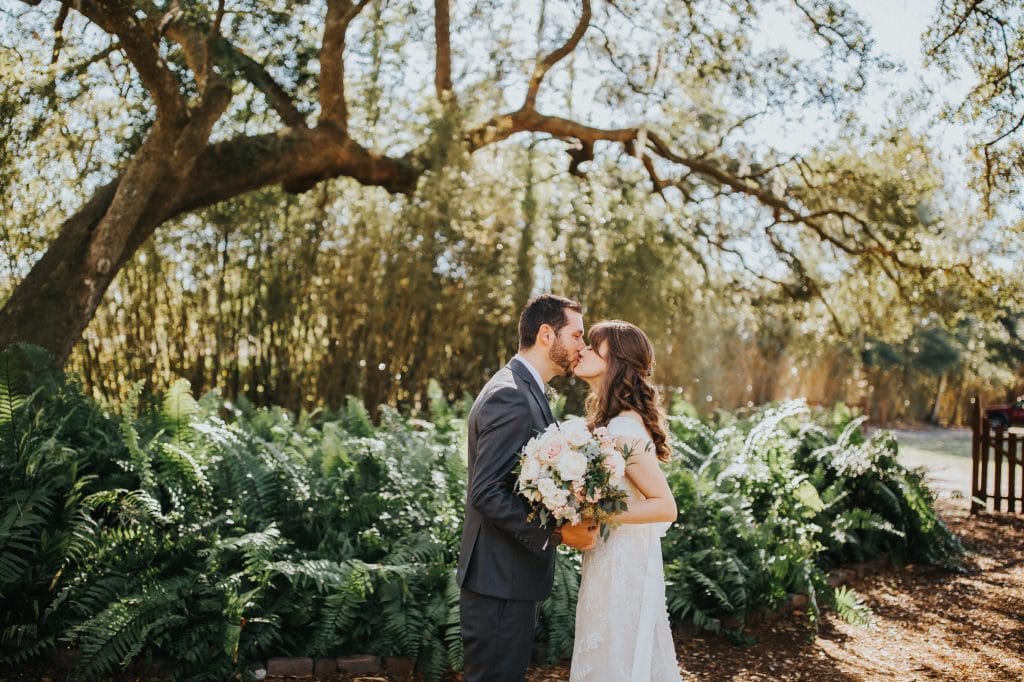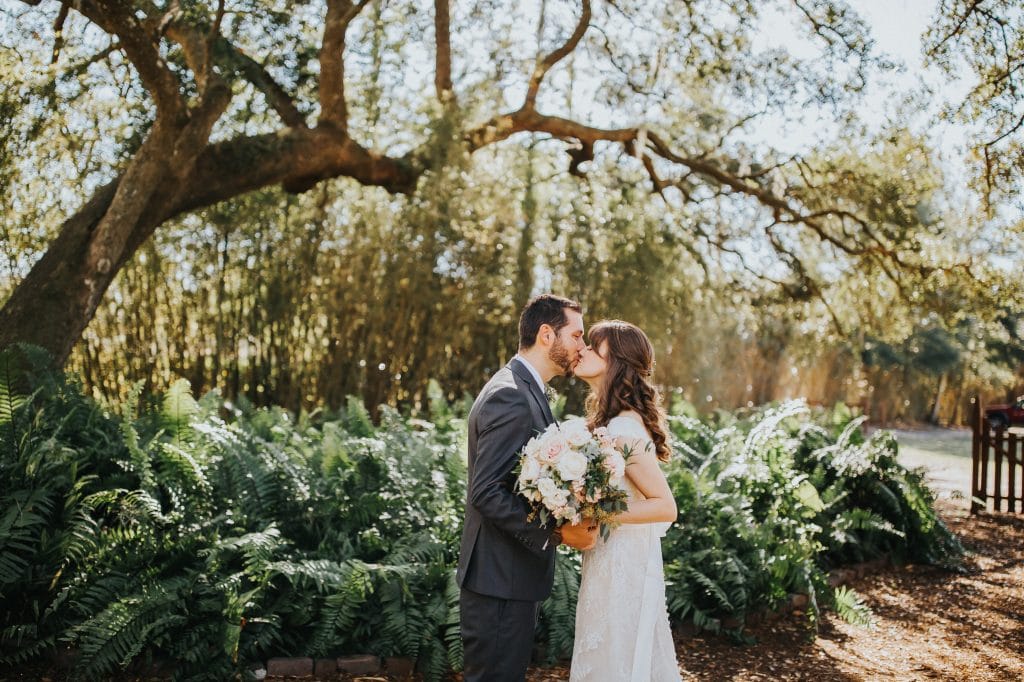 This picture was taken around 5 pm –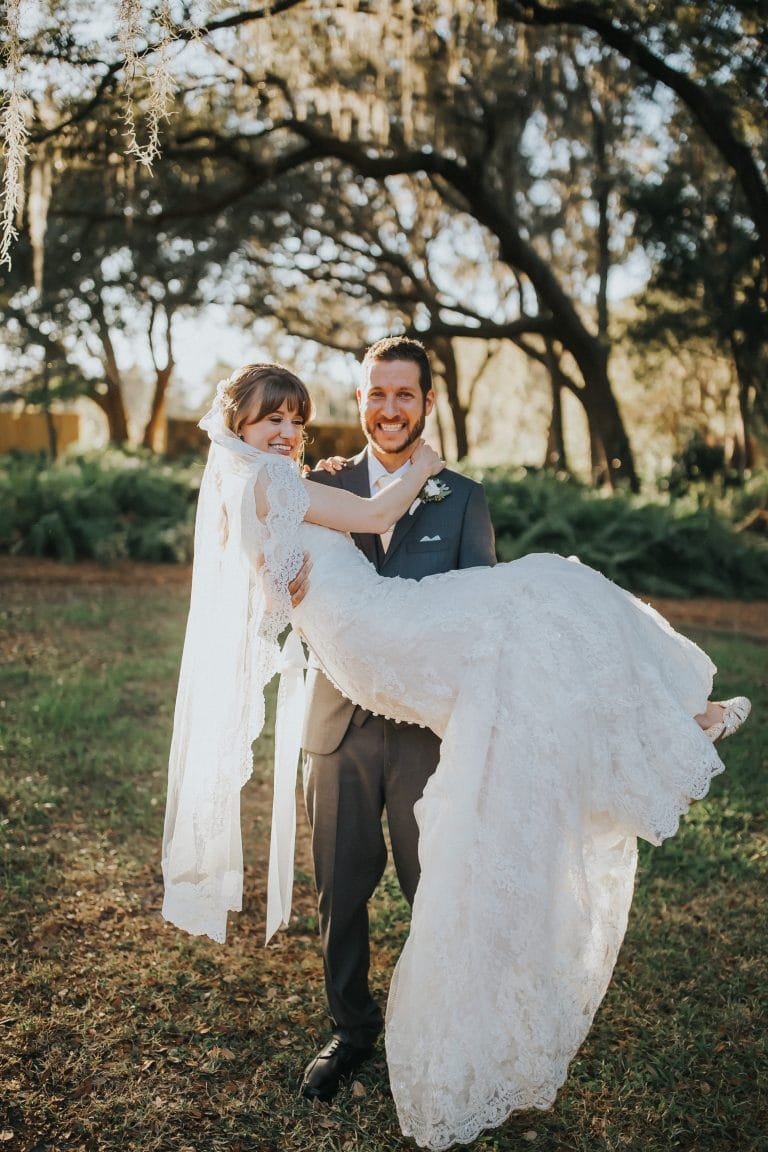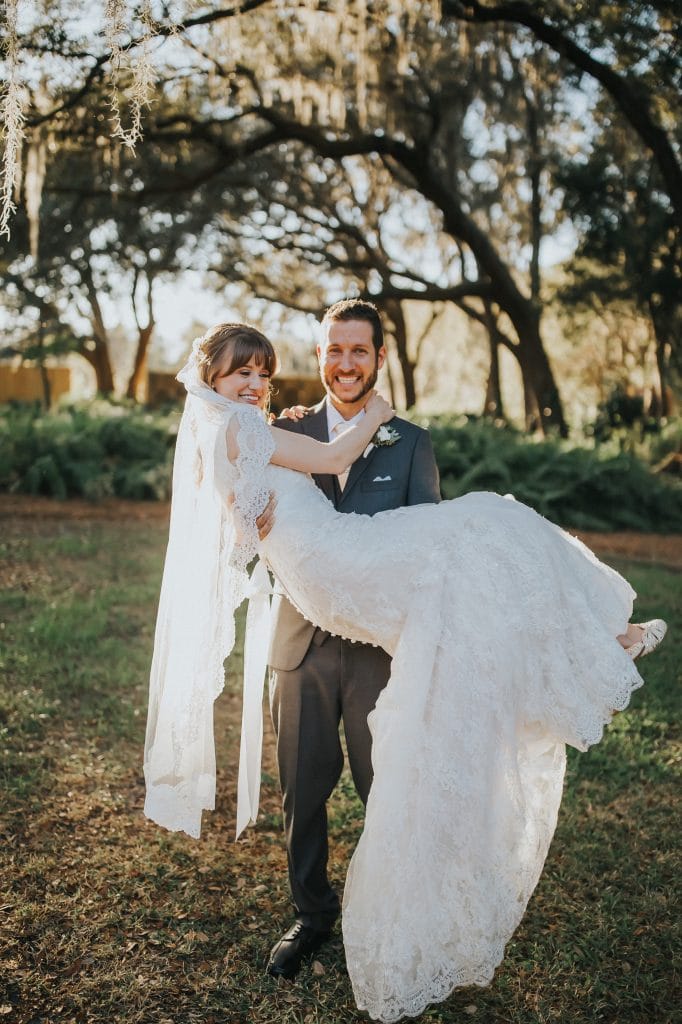 The lighting is gorgeous in both pictures but it's very different. The light in the first picture is coming from above and the light in the second picture is coming through the tree branches on the left side.
I absolutely love both pictures and I'm very happy that we got to experience two different times for our sweetheart pictures. I would highly recommend doing a First Look just to get more pictures + different types of pictures.
3 – You Get TWO Special moments
When you do a First Look, you get to look forward to the moment when you see your husband or wife by yourself for the first time. I was extremely excited and my stomach was doing backflips while I was walking up to Travis. He had his back to me but once I tapped him on the shoulder and he turned around, we both started crying out of sheer excitement and happiness.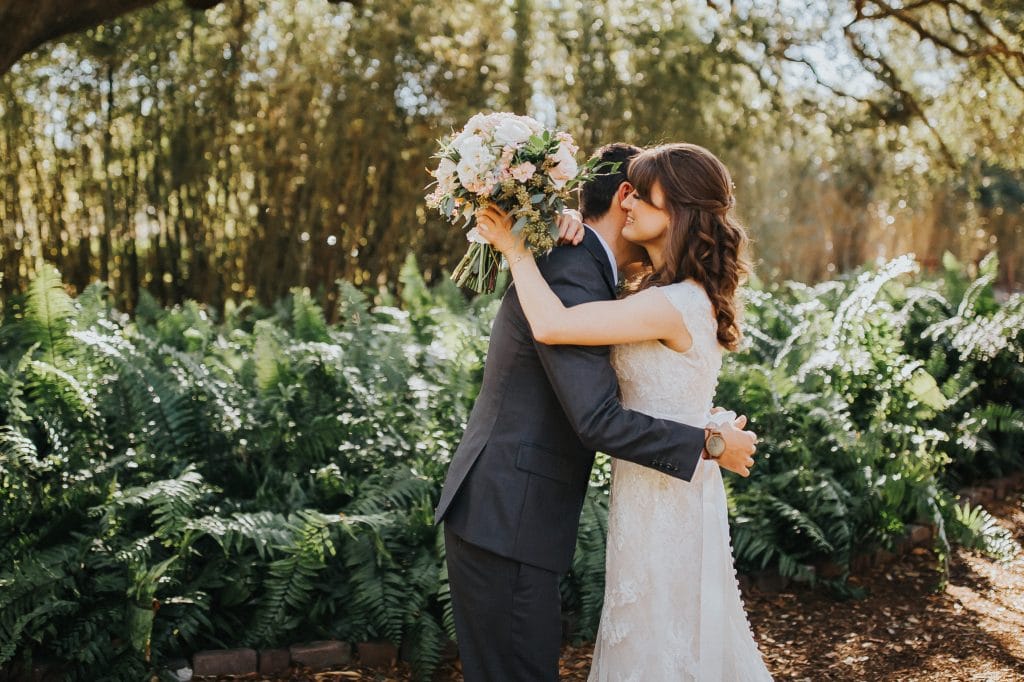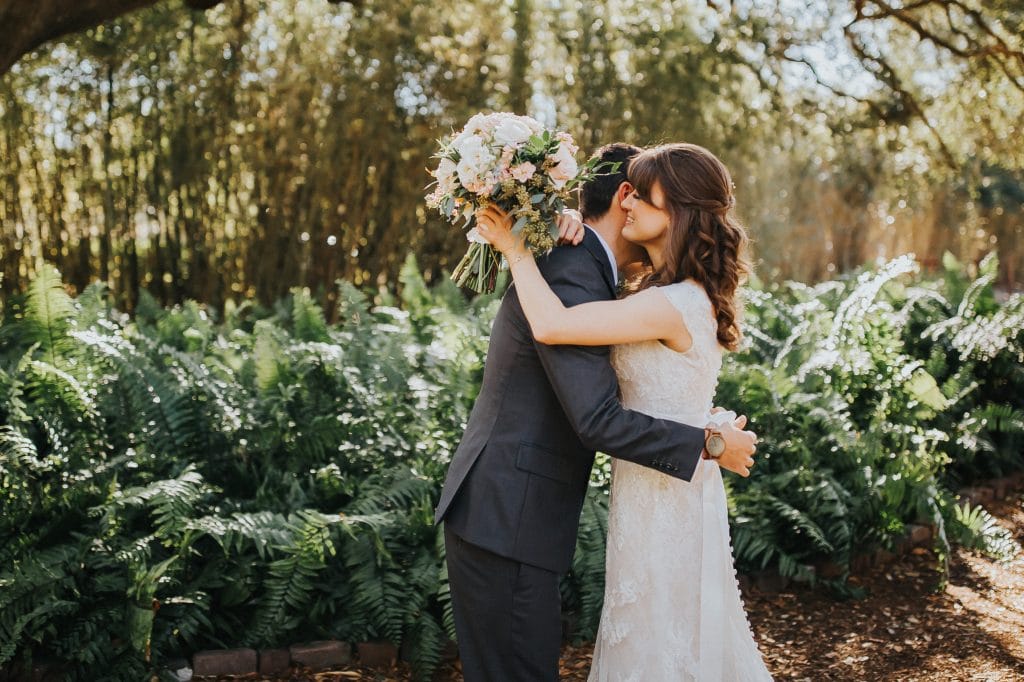 One might think that after you have the First Look experience that you won't feel anything when you walk down the aisle and see each other for the second time. I disagree!
I intentionally didn't wear my veil during the First Look because wearing it was what really made me feel like a bride. Even though Travis saw my dress during the First Look, walking down the aisle wearing my mom's veil and walking with my dad is what made the experience completely new and different from when we saw each other earlier.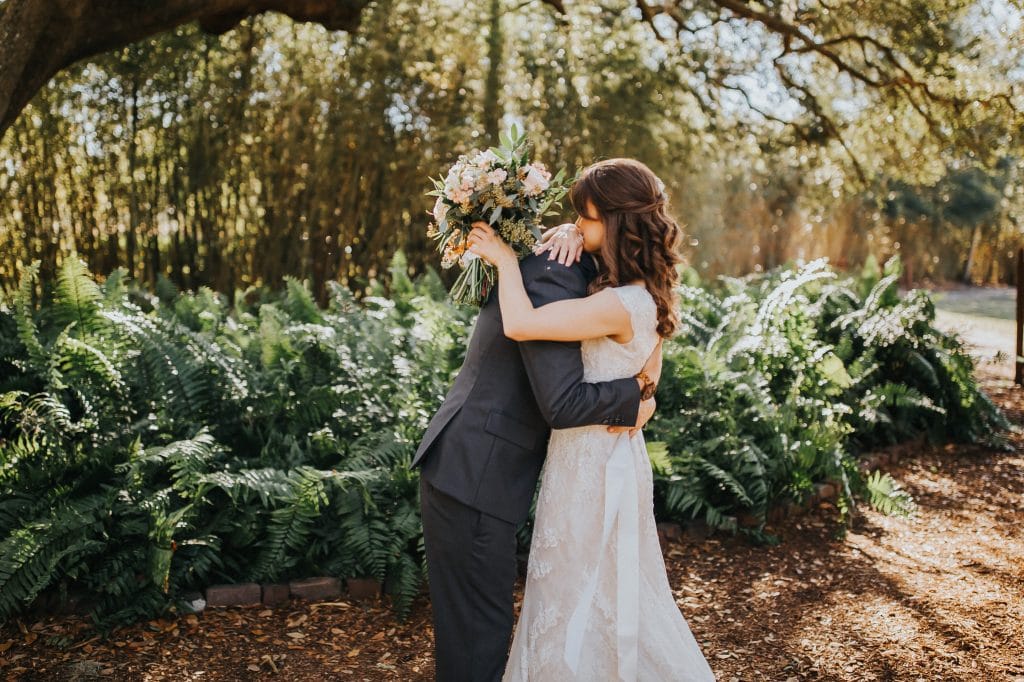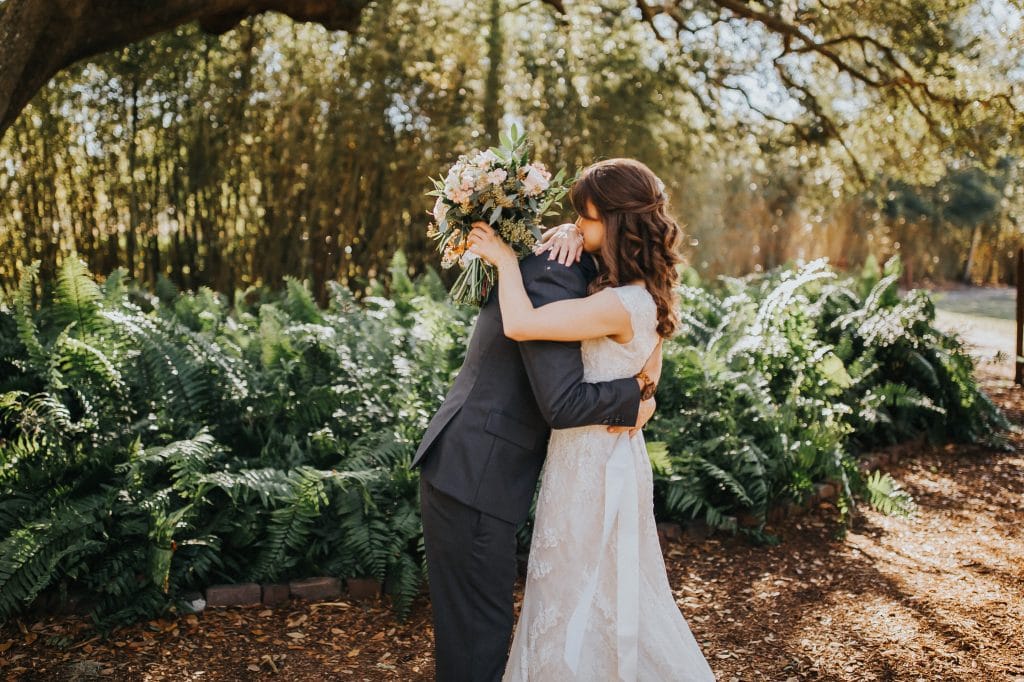 It was emotional and special for reasons I didn't even expect! We were lucky enough to get two special moments instead of just one because we did a First Look.
4 – It's a Private Moment Just Between the Two of You
Just like I imagined, the first time we saw each other was very emotional! I'm glad that our tears weren't on display for everyone in the chapel to witness. It was private and personal, just between the two of us. It's not that I didn't want to share the special moment with all of our guests but we both felt that it was personal and should only be between us.
Travis isn't a big crier, so I think knowing that we were having the First Look alone made him feel comfortable enough to open up and let the emotions flow. If our First Look had been in front of everyone, he might have tried to hold it in.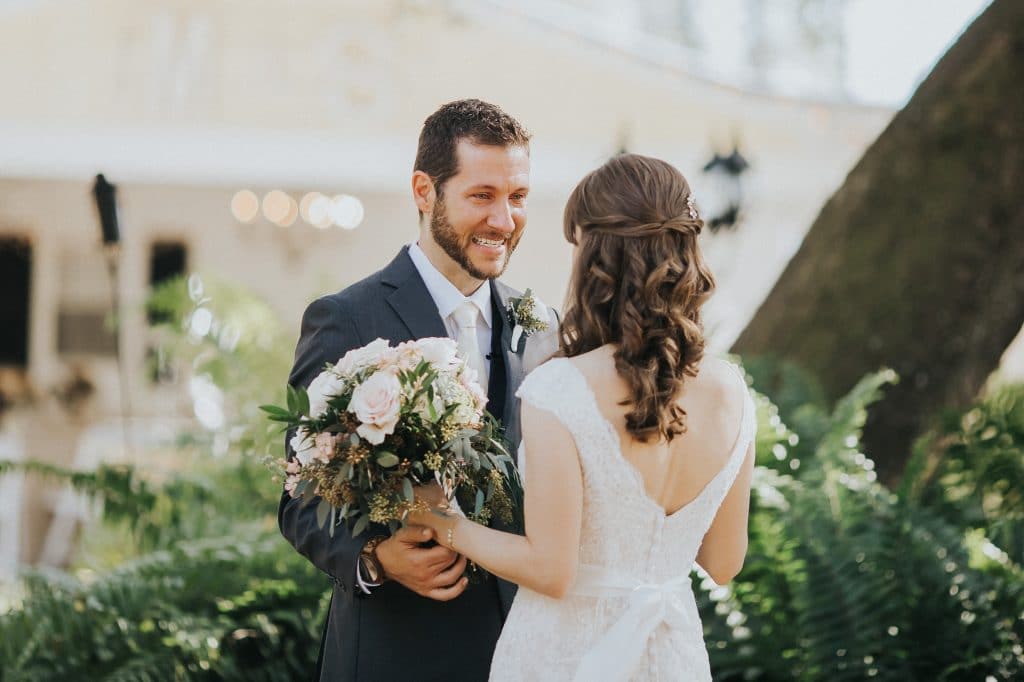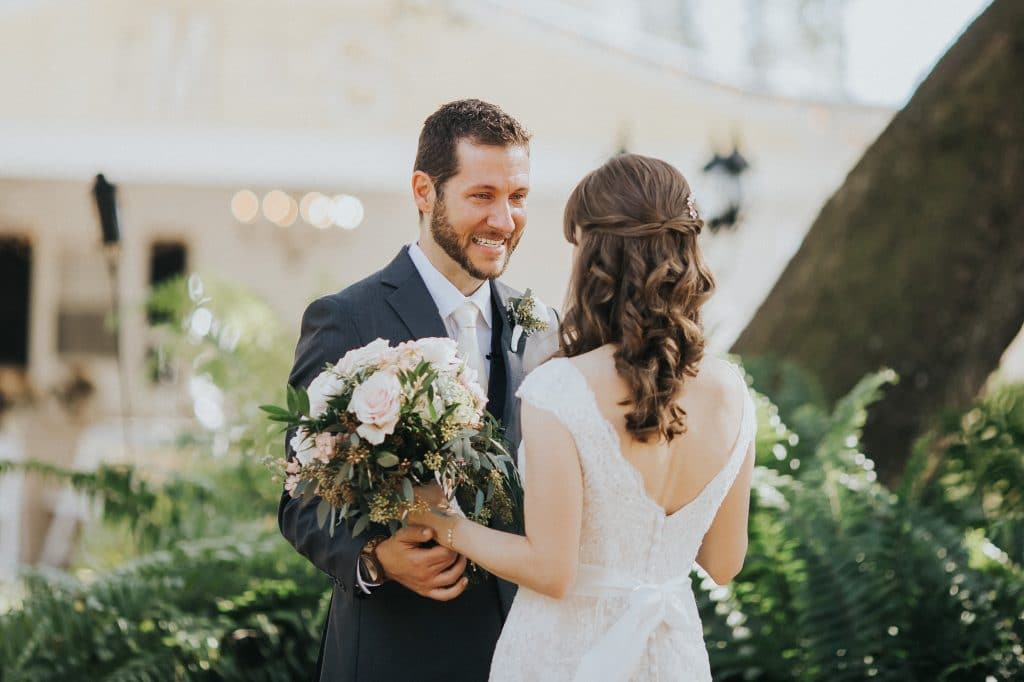 Also, I don't know about you but I'm not exactly a pretty crier. I'm glad that I wasn't a hot mess during the ceremony for all of our guests to see and remember. Surprisingly, I actually kept it together for the ceremony because I got the emotions out during the First Look.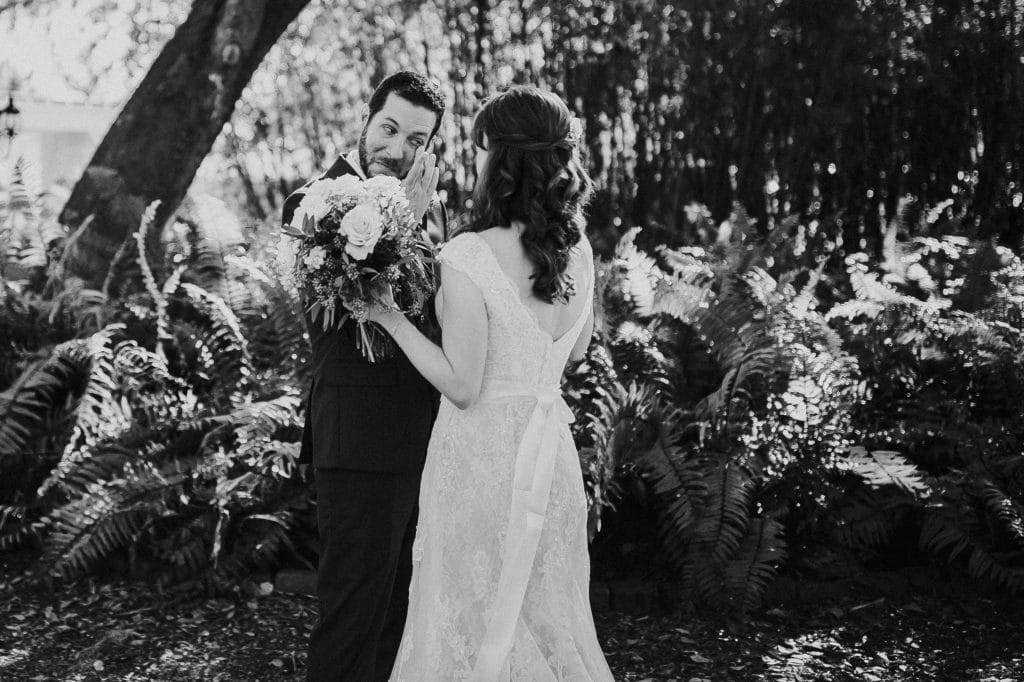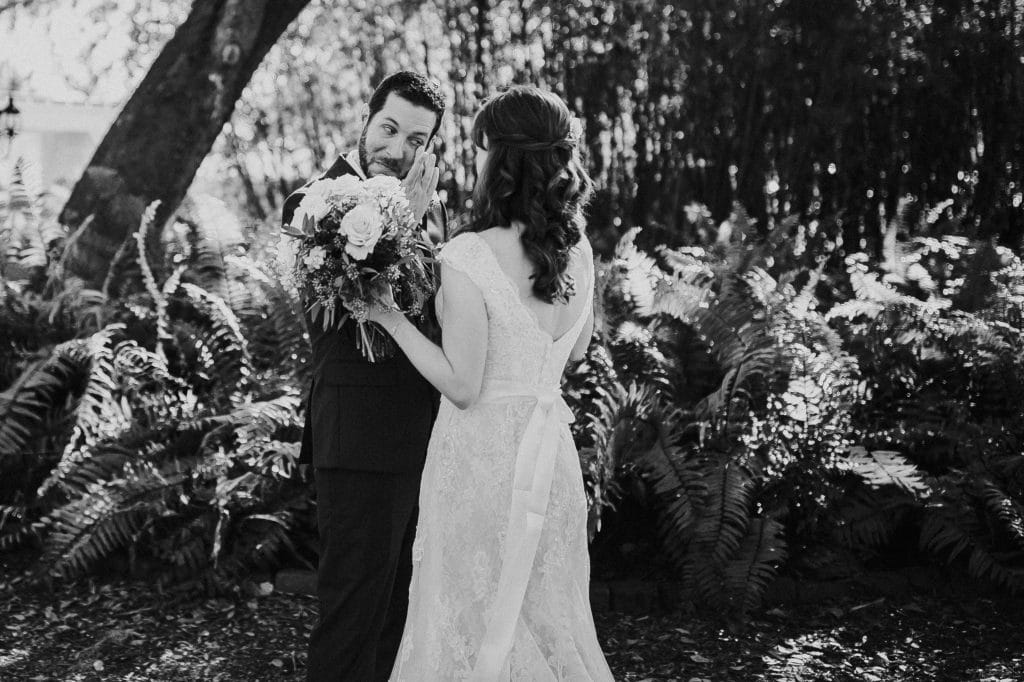 When you do a First Look, you get to see each other for the first time and really express how you're feeling, you can console each other and hug and kiss as much as you want. You don't have to rush right into the ceremony and try to hold all your feelings in so you don't lose it in front of your guests.
5 – It's a weird and outdated tradition
Many couples follow the rule that you shouldn't see each other before the ceremony but don't even know why they're doing it. Do you know where that tradition came from? I do!
In the past, arranged marriages were a normal thing. The bride and groom were kept apart until they said "I do" at the ceremony and the bride's veil was not lifted until the first kiss because the family didn't want the groom to back out if the bride was less than pretty. Horrible, right?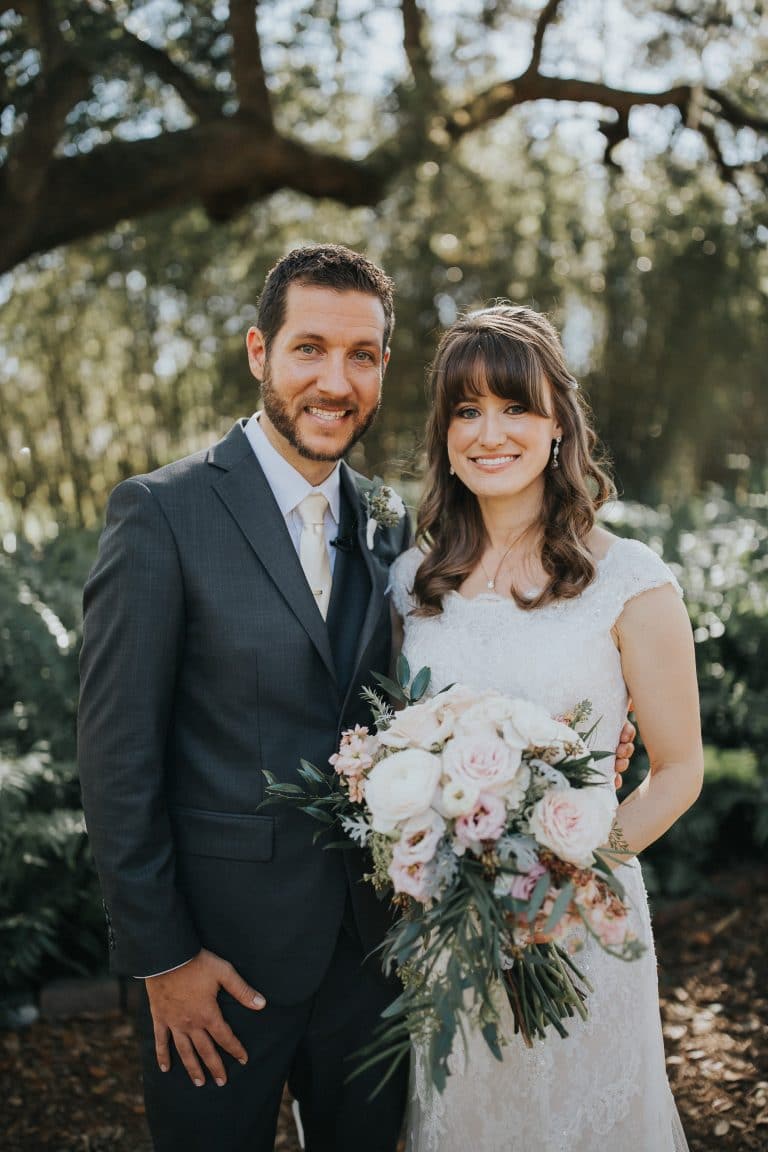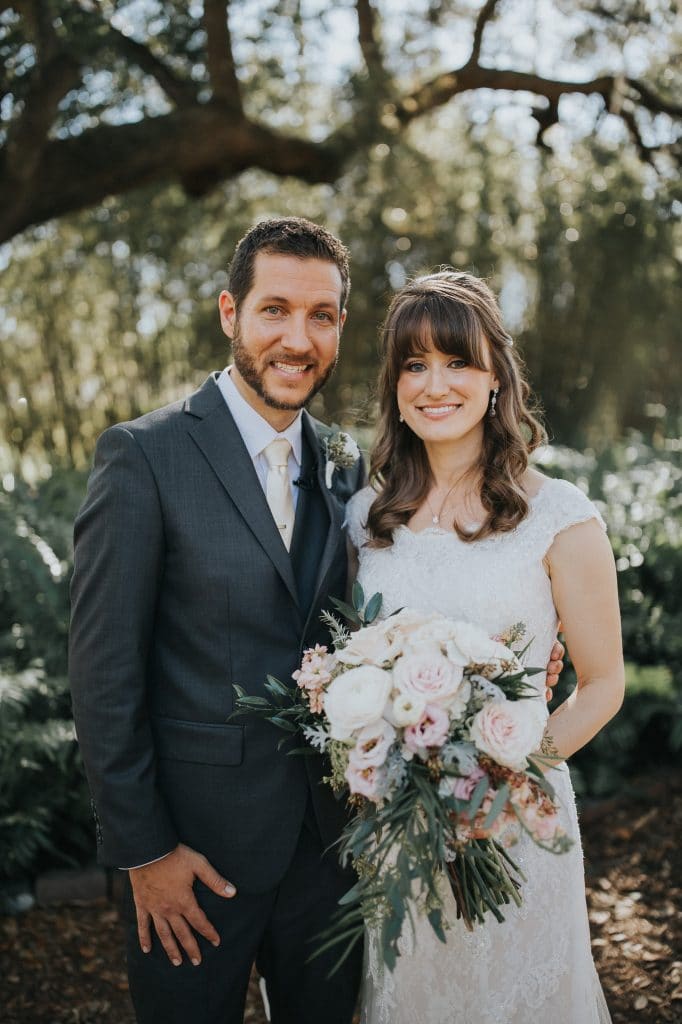 Travis and I have been together for 10 years, we've seen each other at out worst and we're not going anywhere. There was no reason for us to follow this outdated tradition just because other people do it and think it's right.
We chose to skip a few traditions that many couples do at their weddings. I didn't walk down the aisle to the traditional bridal march, I didn't wear a garter, I didn't cover my face with my veil and we did a First Look.
If it's important to you to follow a tradition then you should do it but I would encourage you to research it before you do it just because you think you should.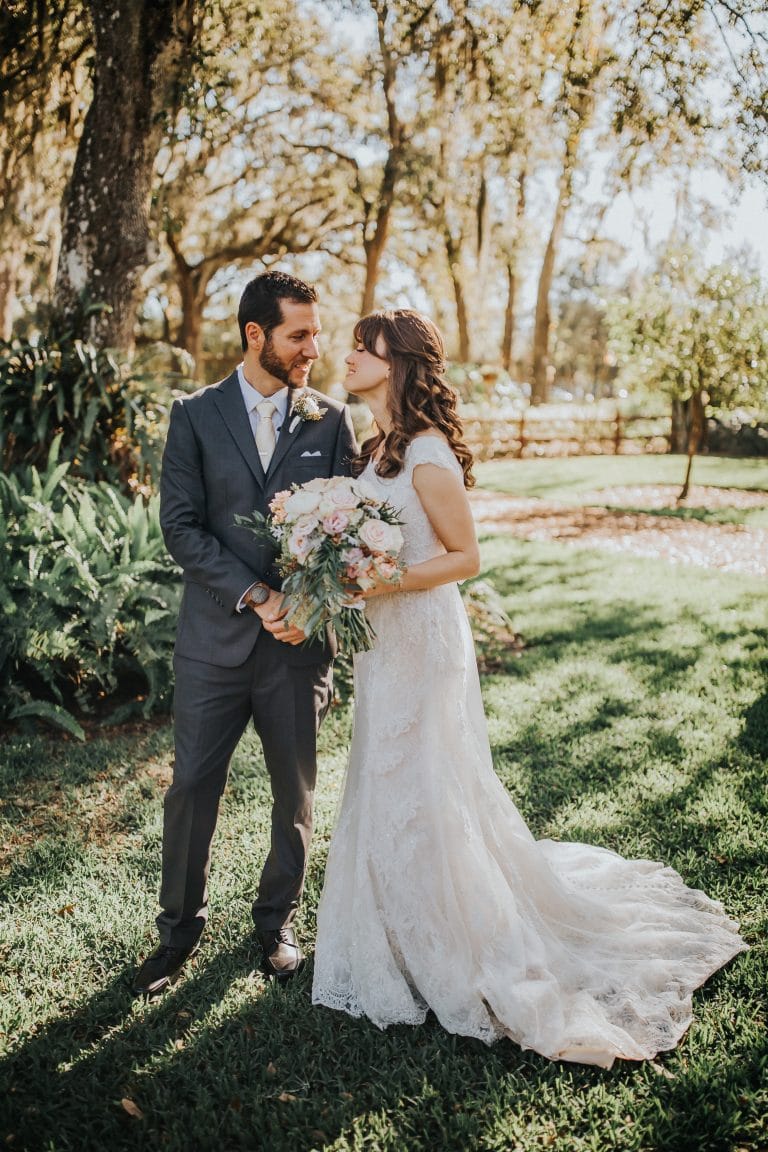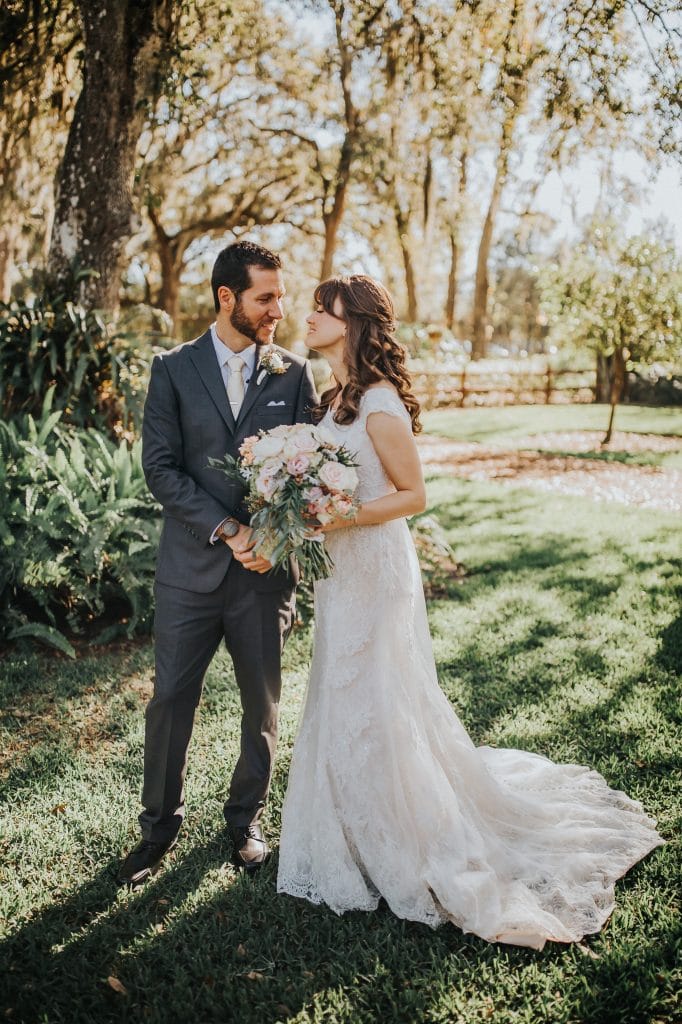 Our Wedding Video
Press play if you would like to watch our First look on our wedding day!
We were nervous about doing the First Look on our wedding day but we're both so happy that we did it because it turned out so special. If we could go back in time and re-live our wedding day over again, we would do it exactly the same way.
We highly recommend it for other couples to do a First Look on their wedding day too but ultimately, you need to make the decision for yourself and decide what's best for you both as a couple.
How do you feel about doing a First Look on your wedding day? Let me know in the comments!