This post may contain affiliate links.
Please read my disclosure.
I'm sharing all of our favorite tastes, drinks, and activities from the brand new Epcot International Festival of the Arts at Epcot in Walt Disney World.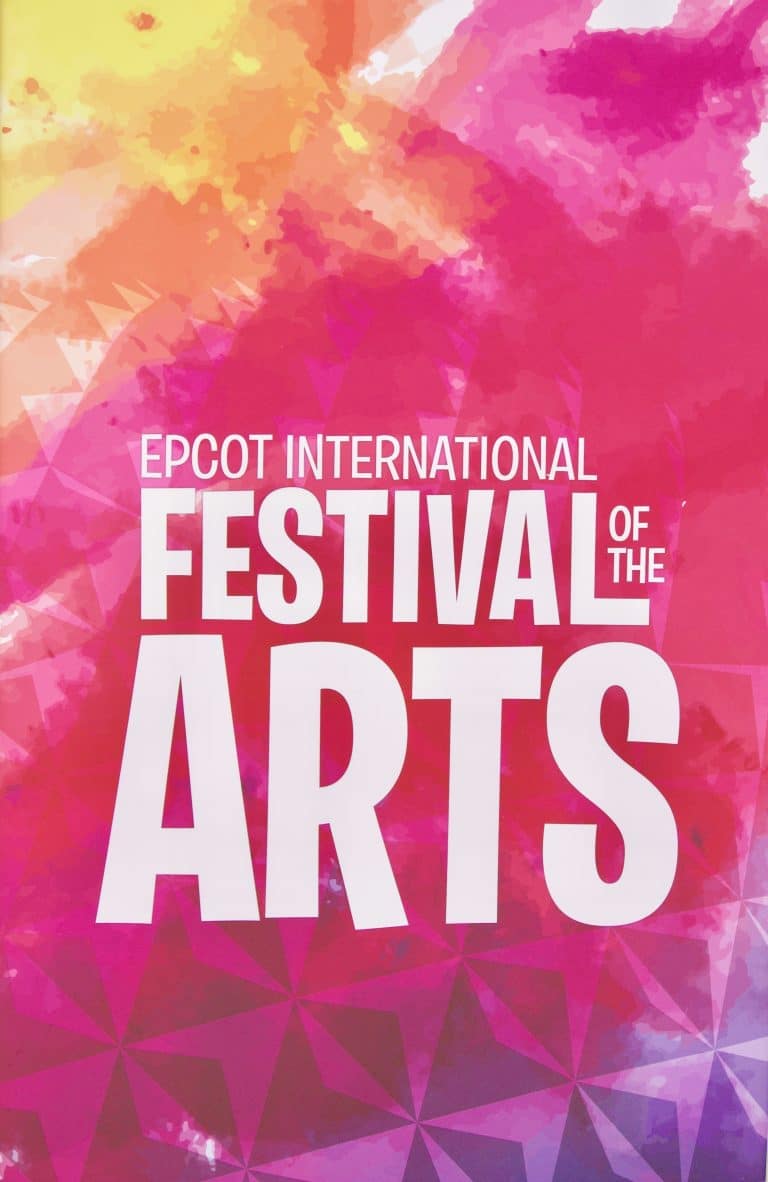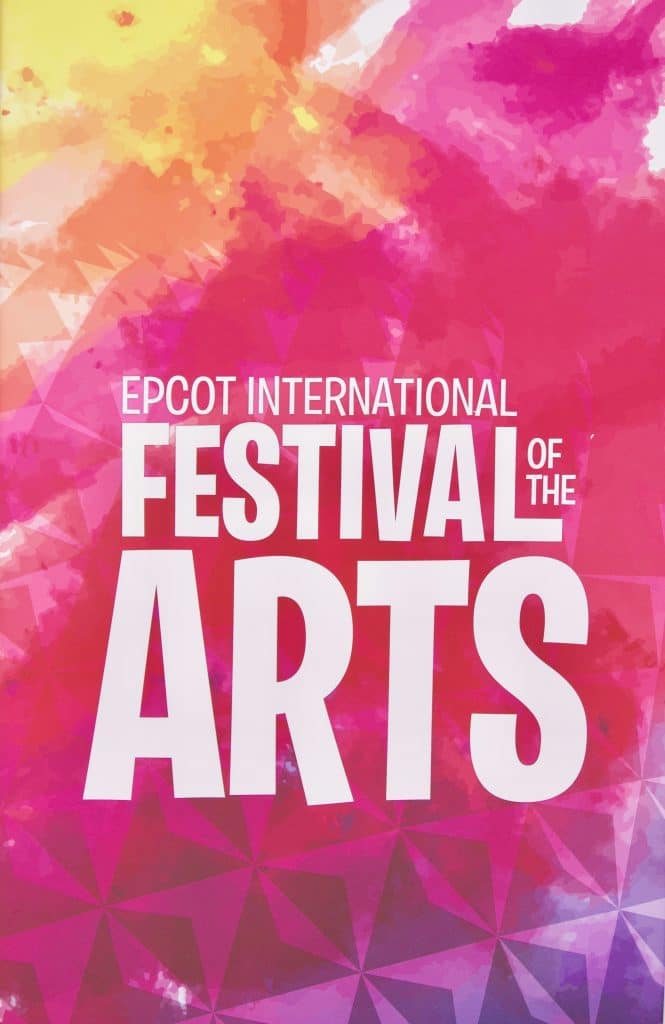 Over the weekend we drove up to Epcot to experience the brand new International Festival of the Arts. Travis and I were so excited because the festivals at Epcot are the best! We always visit for the food & wine festival (our favorite event + all the special foodie events!) in the fall and the flower & garden festival in the spring.
We didn't know what to expect but we went in with an open mind and we had a blast!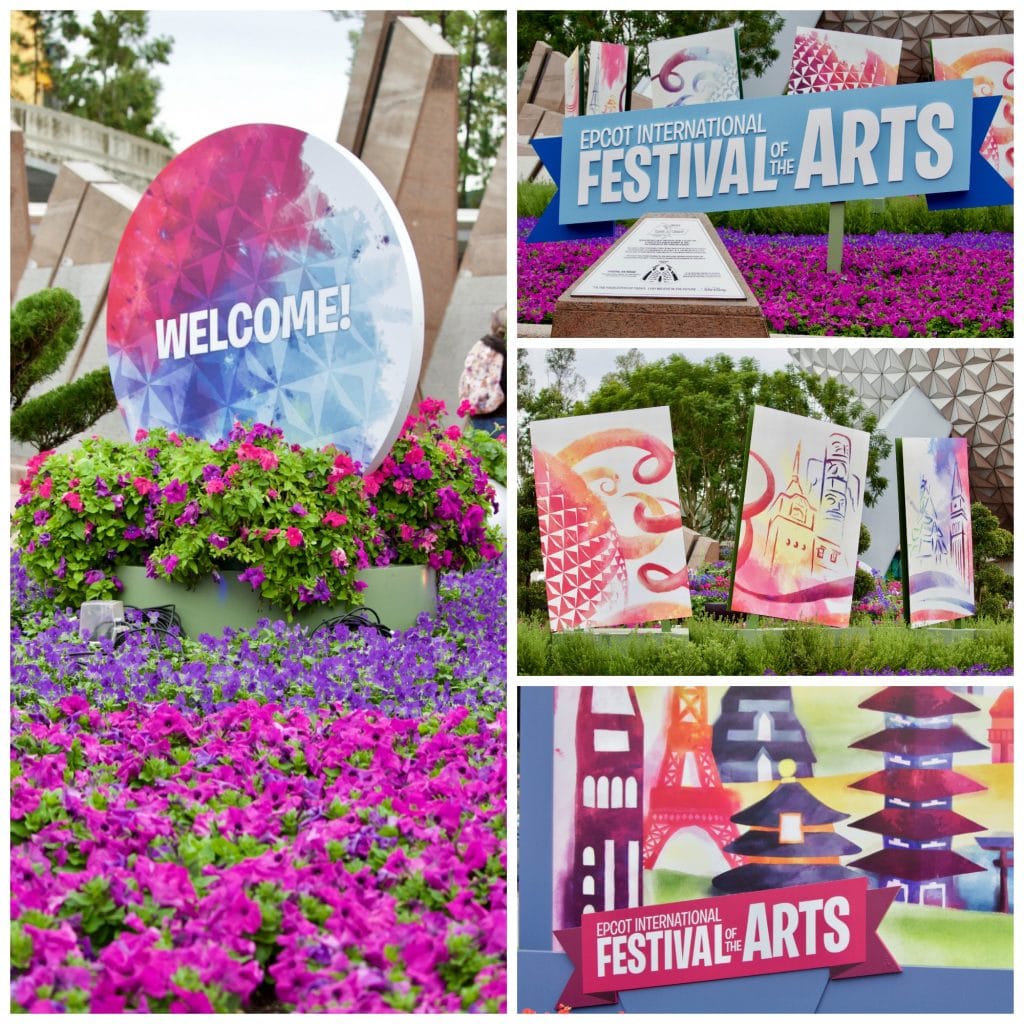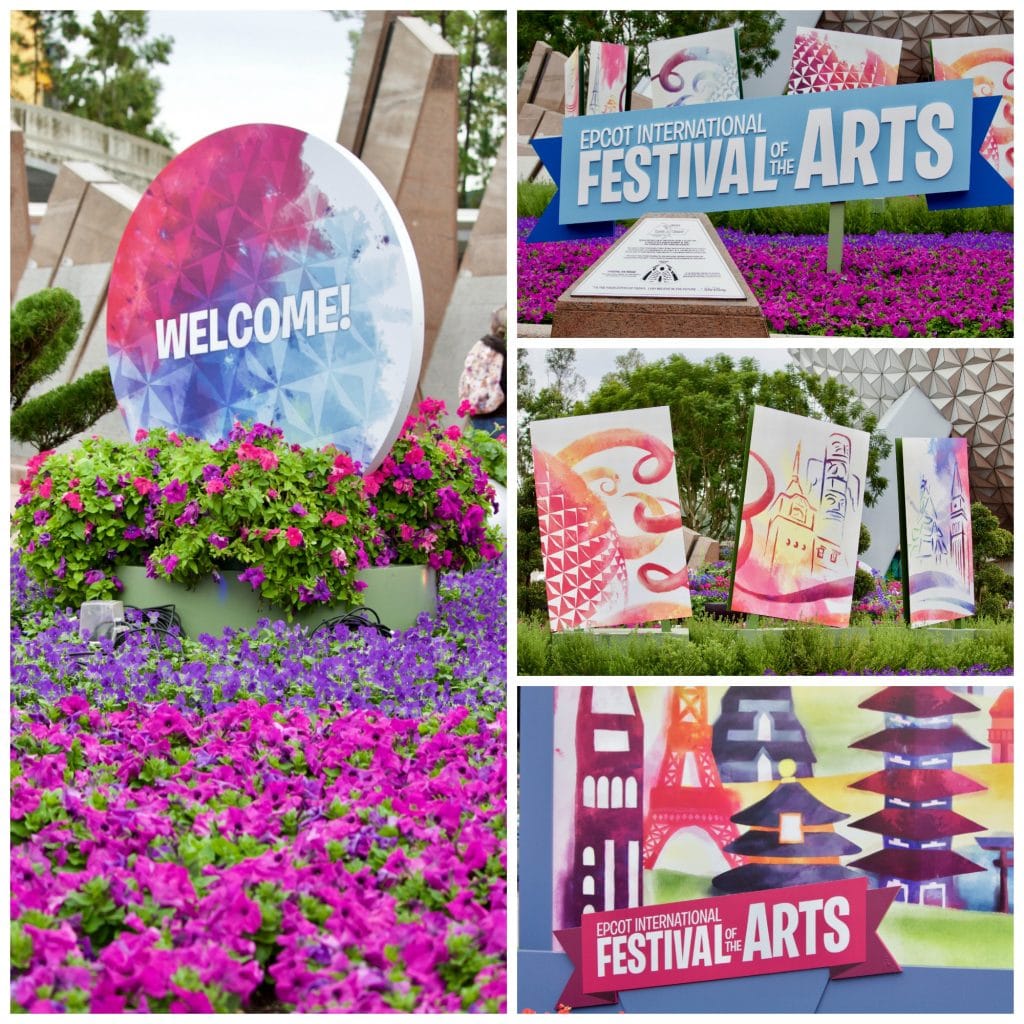 It's called the festival of the arts, and rightfully so!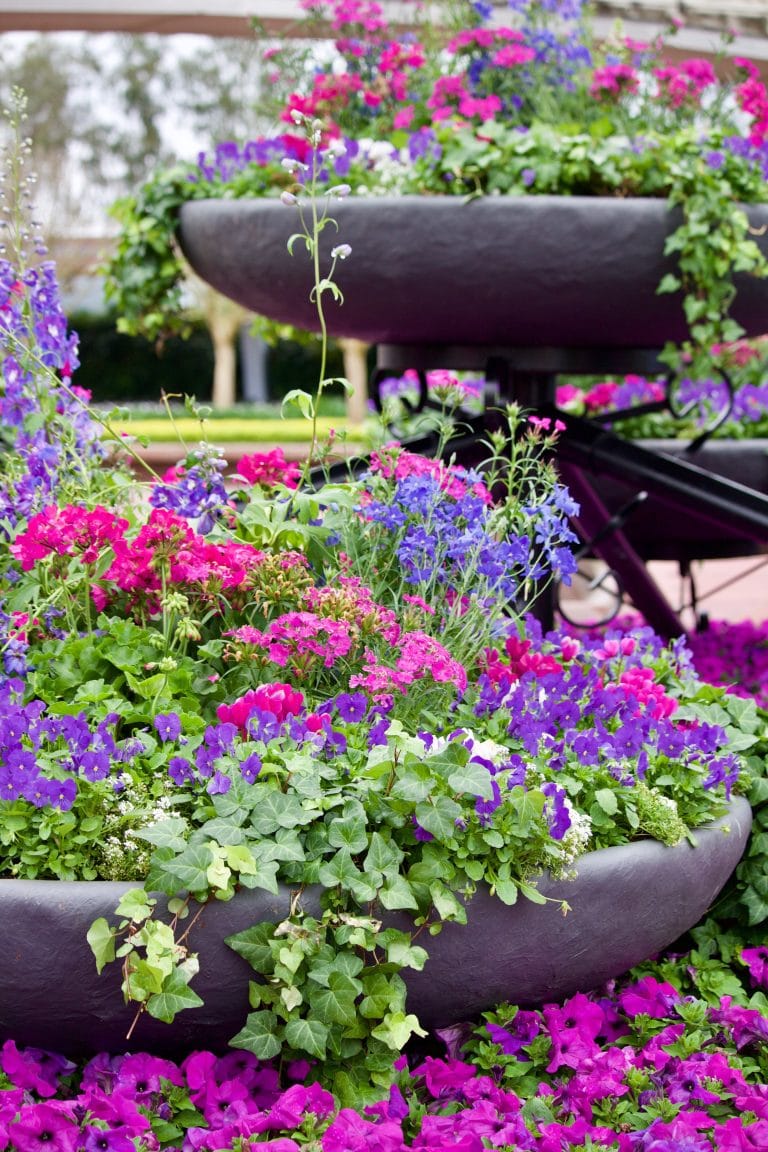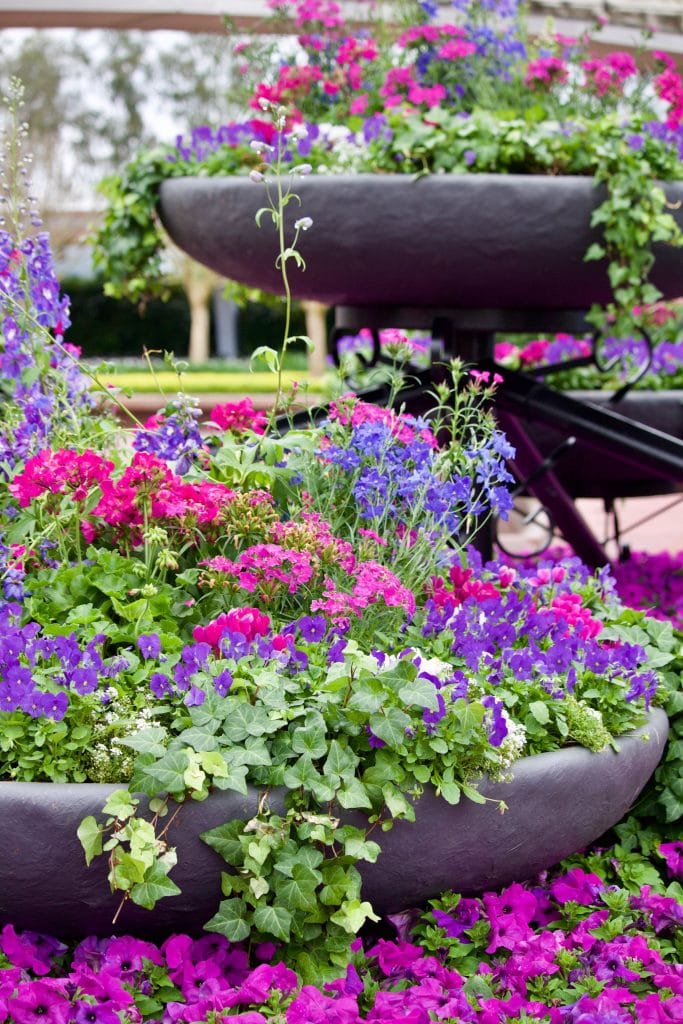 They covered all aspects of the arts; from artists painting and drawing in the street, awesome interactive portraits, broadways performers singing classic Disney songs on stage, plus a figment topiary and beautiful flowers! Everything was so artistic and creative!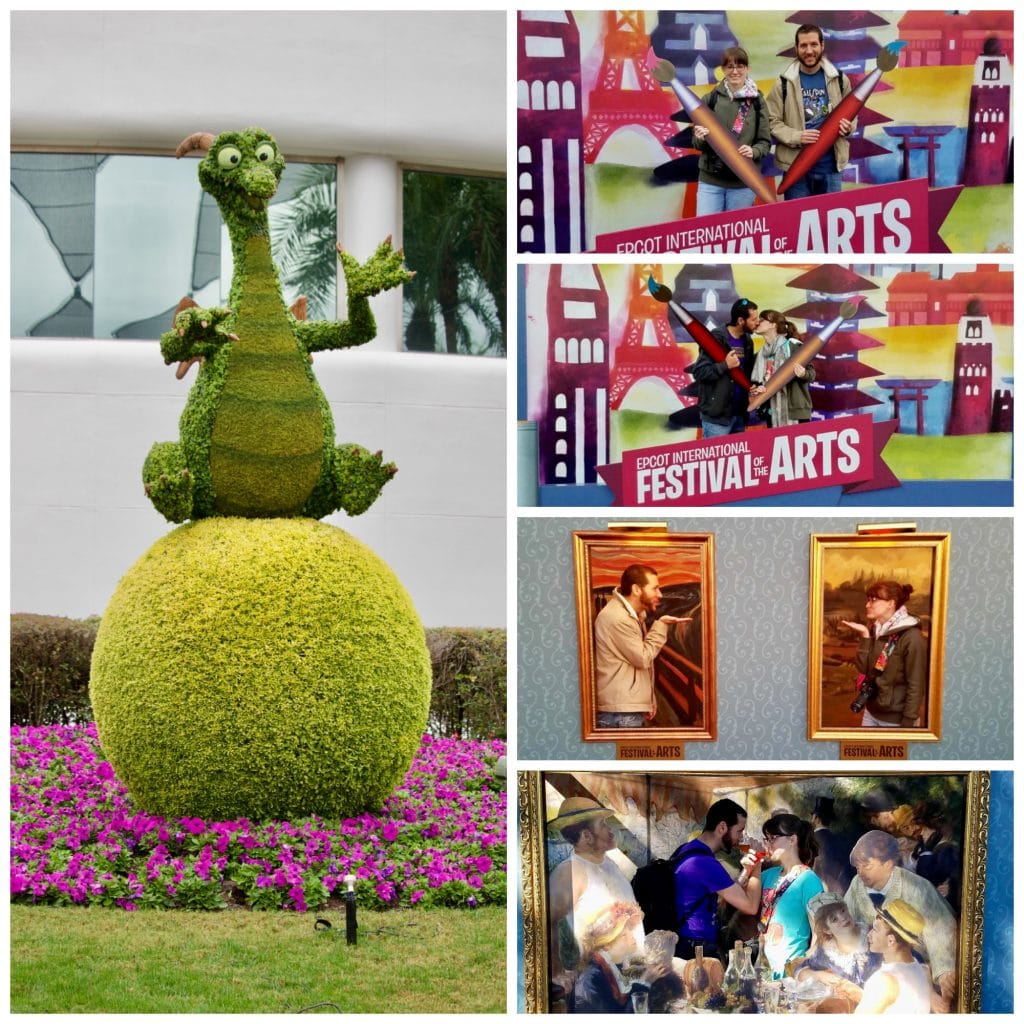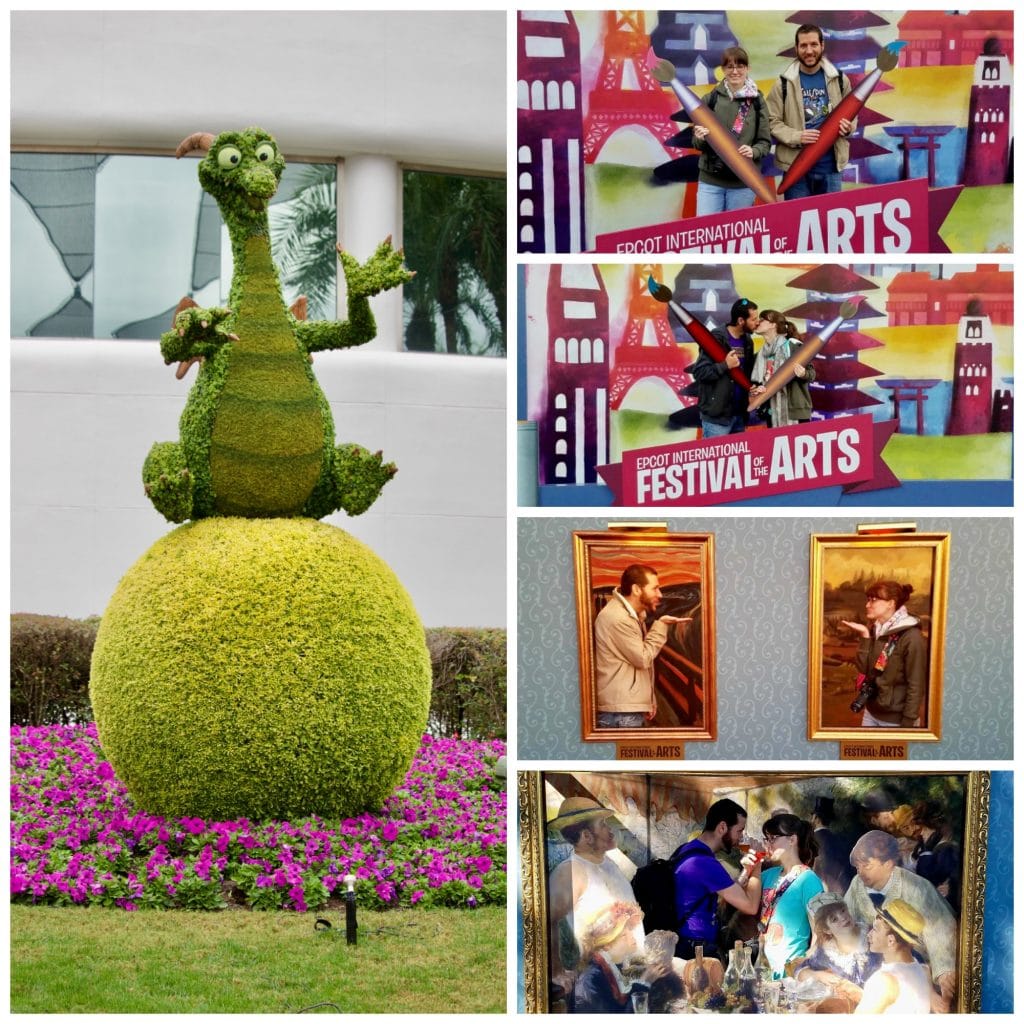 Especially the food! You all know that's what I'm really going for!
I read though the menu before we planned on going and was a little worried about the prices, most items were $1-2 more than the tastes you get at the other festivals. However, most of the dishes were huge portions and well worth the extra cost!
We always start the day at Epcot by going to the Margarita stand in Mexico for a frozen margarita. The stand isn't there anymore now that the Norway/Frozen area has expanded but have no fear, the margarita machine has been moved to the Mexico quick service!
Then we walk back to the other side and start at the beginning, it's our tradition!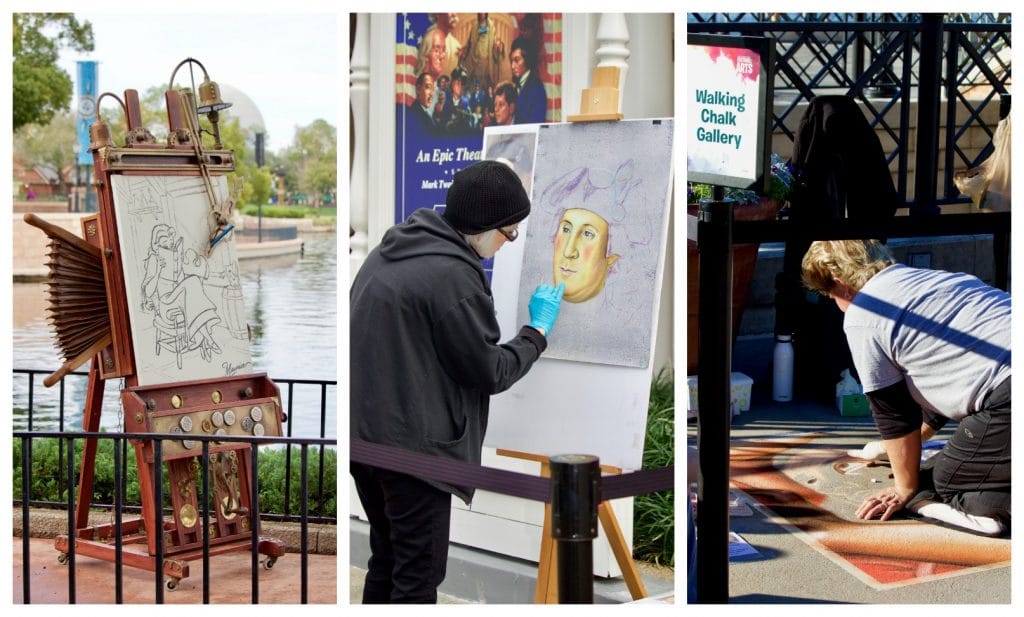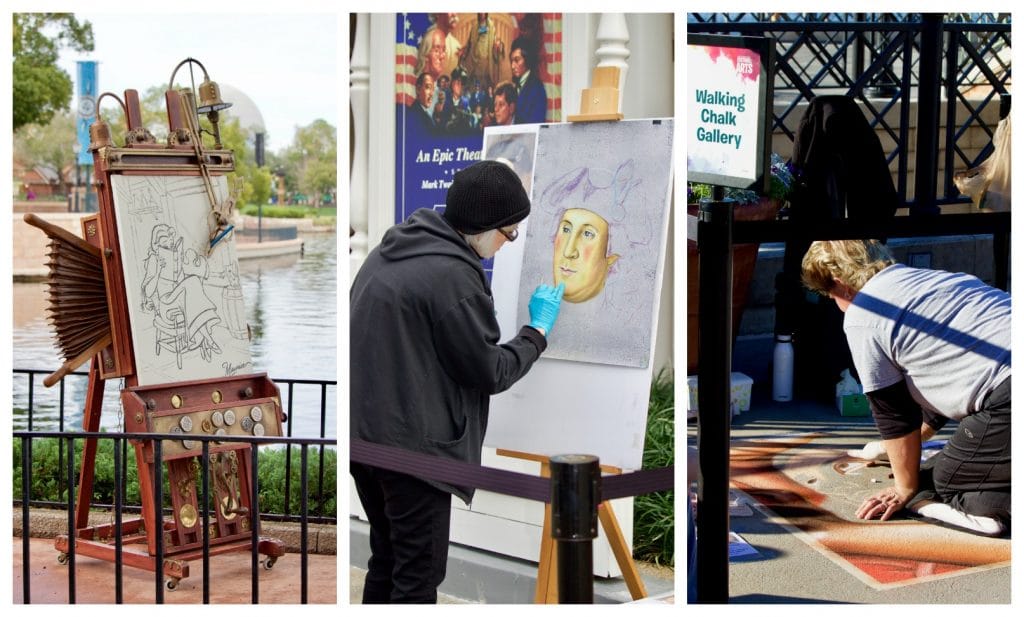 Pop Eats Booth
We started at the Pop Eats booth on the right side of the entrance to the world showcase.
Popping Bubbles Cocktail – $9.50
Travis already had his margarita in hand so I picked the popping bubbles cocktail, it was delightful! It was bubbly champagne poured over pomegranate flavored bubbles, similar to the bubbles in bubble tea. You get a thick straw with the drink so you can suck up the bubbles! It was absolutely delicious, I loved it!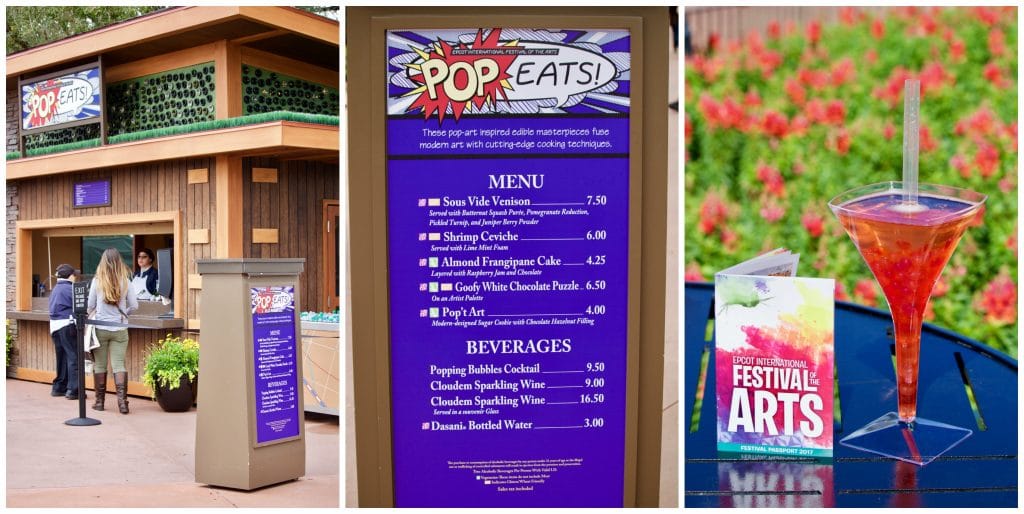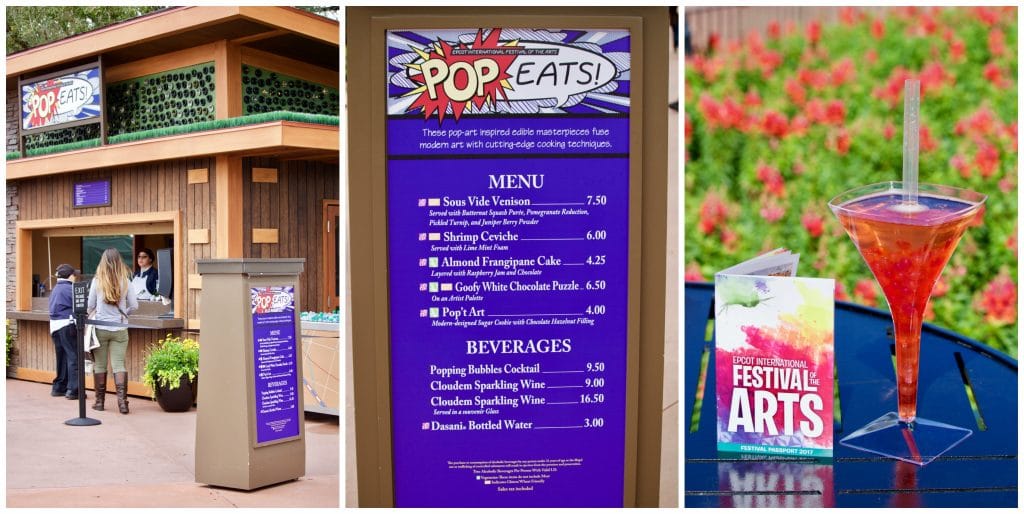 Paint By Numbers Group Mural
Right after the Pop Eats booth, they had a paint by numbers booth setup where you could grab a small cup of paint and a brush to help paint a few squares of a huge mural they had setup on the wall.
You paint the squares of the number on top of the paint cup. I got pink aka "air kiss" and Travis got white aka "Minnie's glove!"
Once completed, you could step back and all the squares magically blend together to create a large mural of the Epcot ball, the monorail and the park. It was so fun to participate!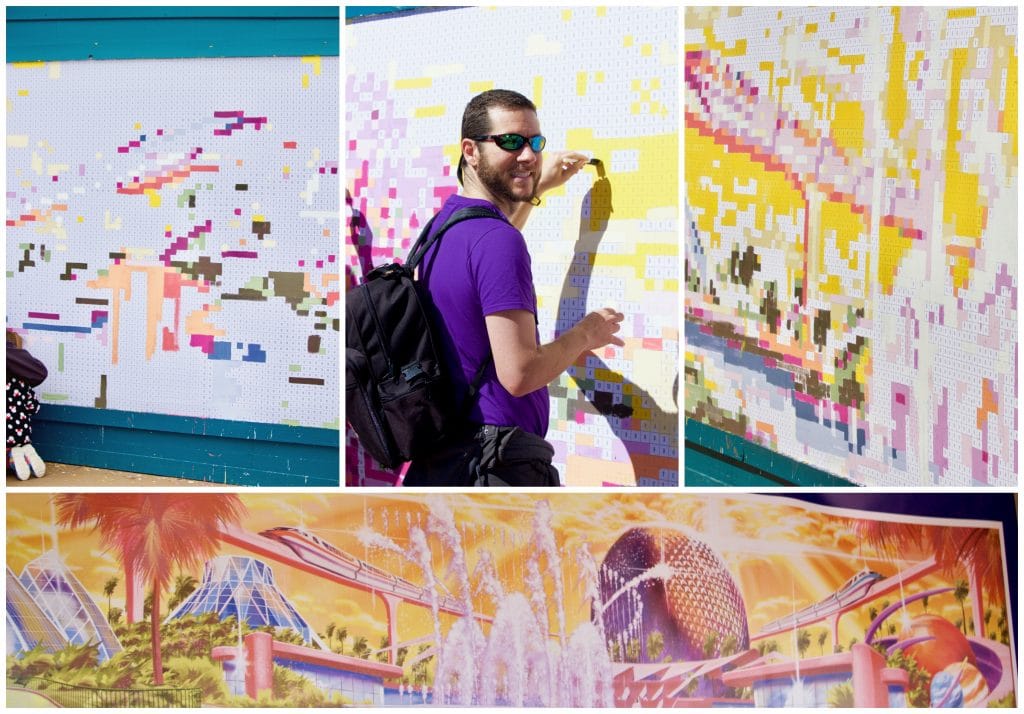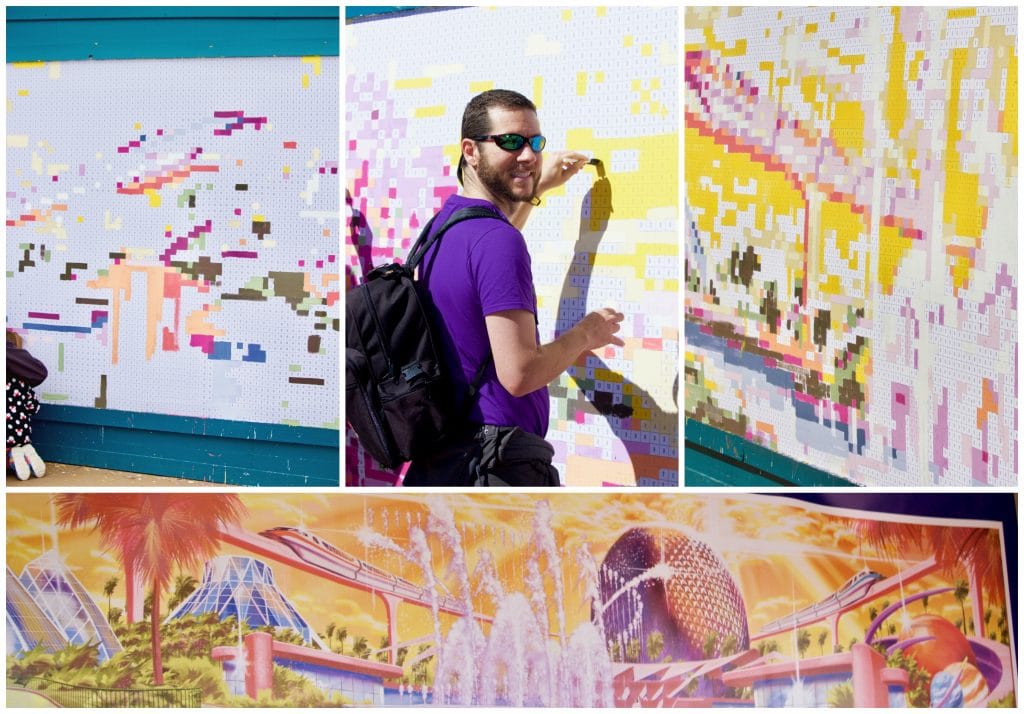 The Masterpiece Kitchen Booth
Wild Mushroom Risotto, Aged Parmesan, Truffle Shavings and Zinfandel Reduction — $9.00
Charcuterie Palette with Artisan Cured Meats, Nueske's Smoked Duck Breast and Cheese — $14.00
I was most excited for this booth because I love mushrooms and risotto but I was shocked to see the teeny tiny portion that you get for the hefty price tag. Was it delicious? Yes, it was, but not worth the price. Plus, the rice could've been cooked a little bit longer, it was still a little hard.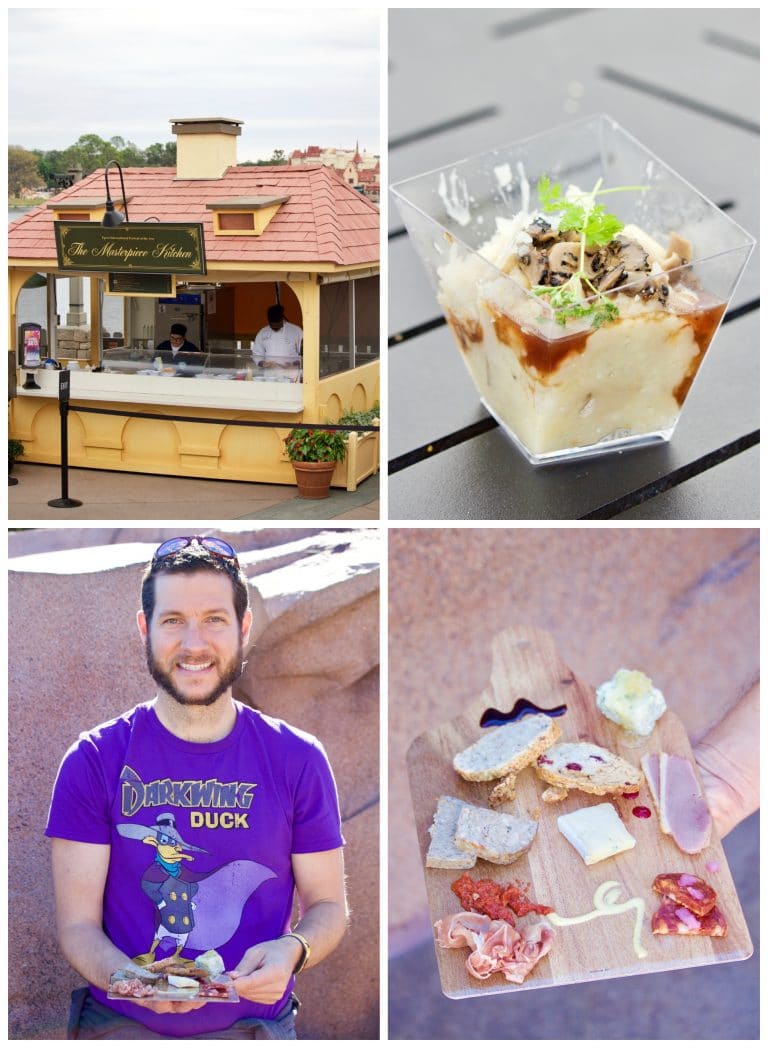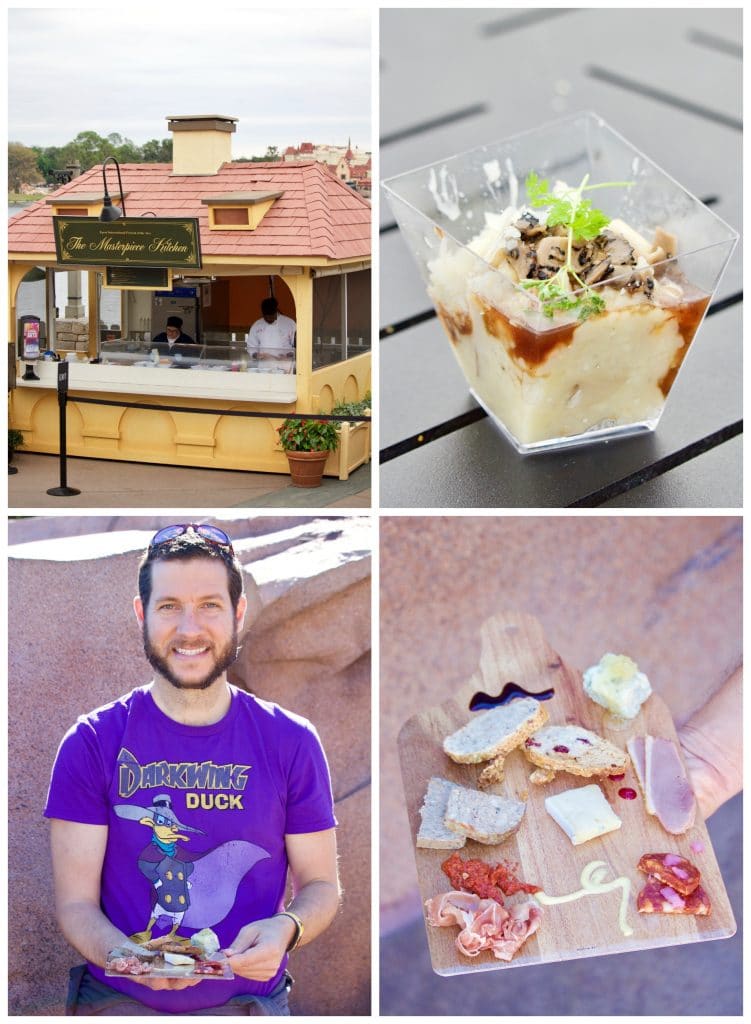 BTW, don't you love Travis' Darkwing Duck shirt? He loves all those old school cartoons and he's so excited that Disney is finally bringing them back to life with pins and events.
The charcuterie palette was a delicious assortment of meats, cheeses, and sauce. Travis loved the blue cheese with the honey drizzle on top, and I loved the creamy brie. The price for the assortment is higher than any other tastes at the festival but we thought it was worth it to have choices. It's enough to share, I just wish I'd had a glass of wine to enjoy with it.


As you walk through the park, make sure you stop and smell the roses. Literally. There are so many beautiful flower displays that it felt like the Flower & Garden Festival!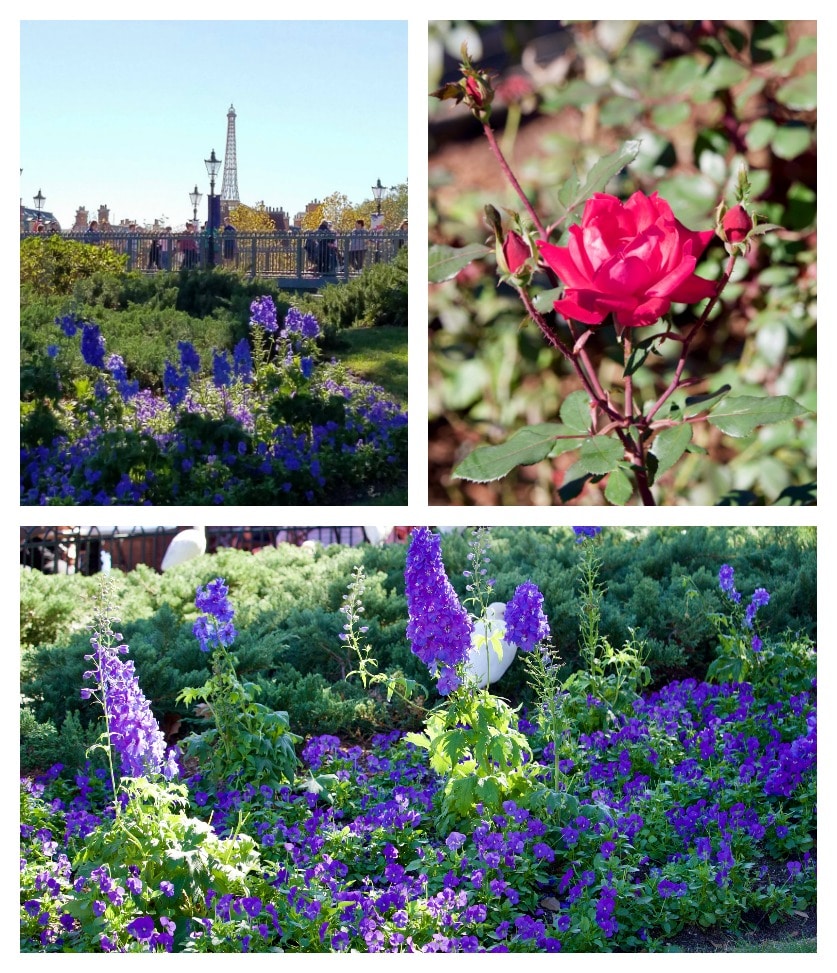 Tangerine Cafe
Falafel with Pickled Beets and Turnip, Tomato Salad and Tahini Sauce – $4.99
I thought it was odd that one of the quick service restaurants had a festival item, but I really like falafel so I wanted to give it a try. Bad choice!
The falafel was dry, hard, cold, and had no texture. It was all brown in the middle with not a hint of veggie in sight. Bummer, I was really hoping for it to better! This was our least favorite taste of the whole festival, definitely skip this bite.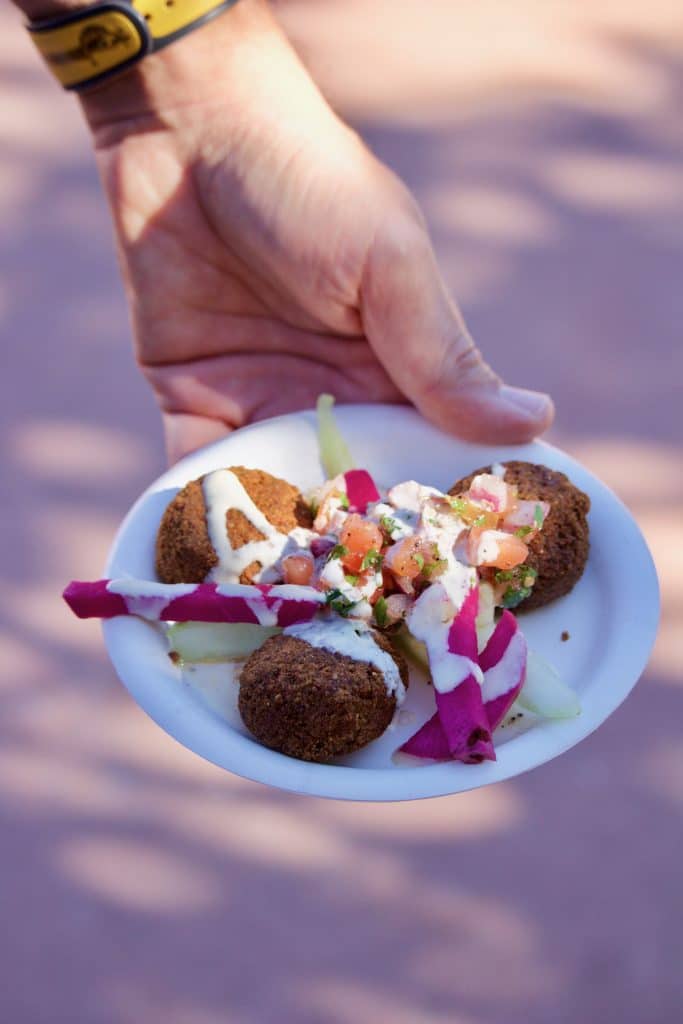 The Artist's Table Booth
Pan-Seared Scallop with Chorizo, Roasted Red Pepper Coulis and a Parmesan Crisp (GF) — $6.25
Roasted Pork Roulade with Marble Potatoes, Baby Carrots and Red Wine Sauce featuring Melissa's Produce — $6.50
This booth was one of our favorites! We loved both the scallop and the pork roulade, each dish was so artfully prepared! The pork had a drizzle of delicious red wine sauce and a sprig of micro greens on top. The mini potatoes, mushrooms, and carrots were cooked just enough to be super tender and melt in your mouth but not mushy.
The scallop was cooked perfectly. Usually seafood isn't served with red sauce, so I was surprised to see that it was served with a red pepper coulis but I loved it! The parmesan crisp topper was a fun addition to the scallop but I especially liked the edible flower. So pretty!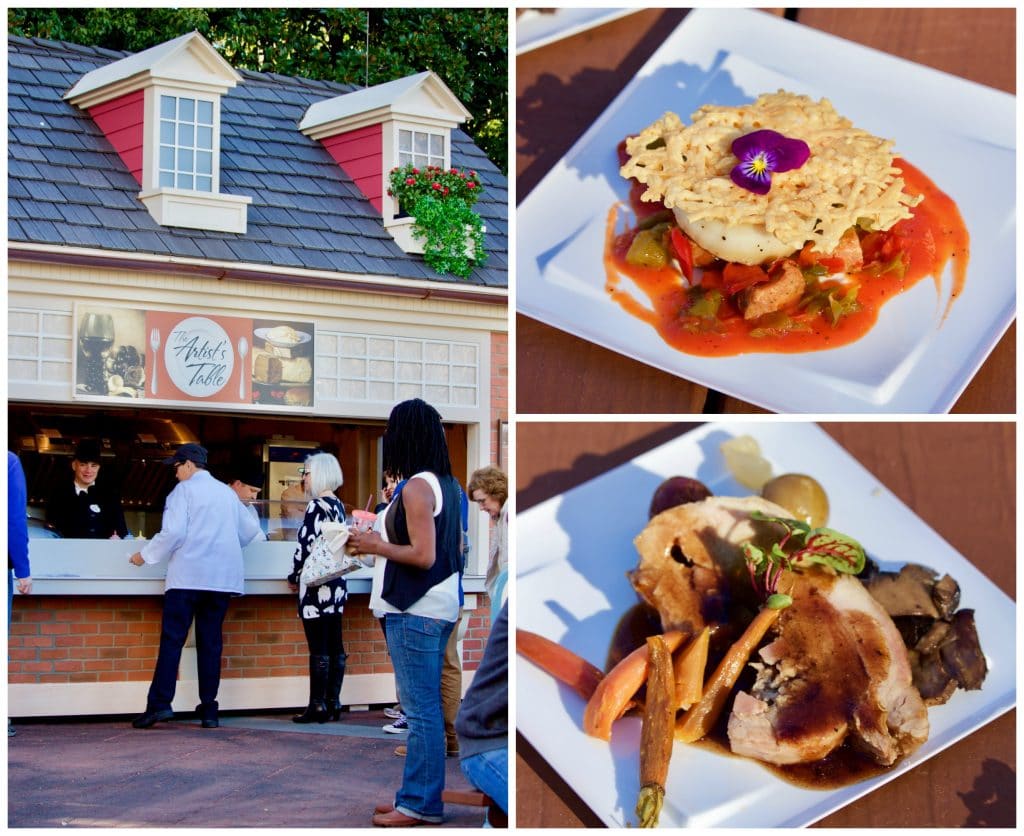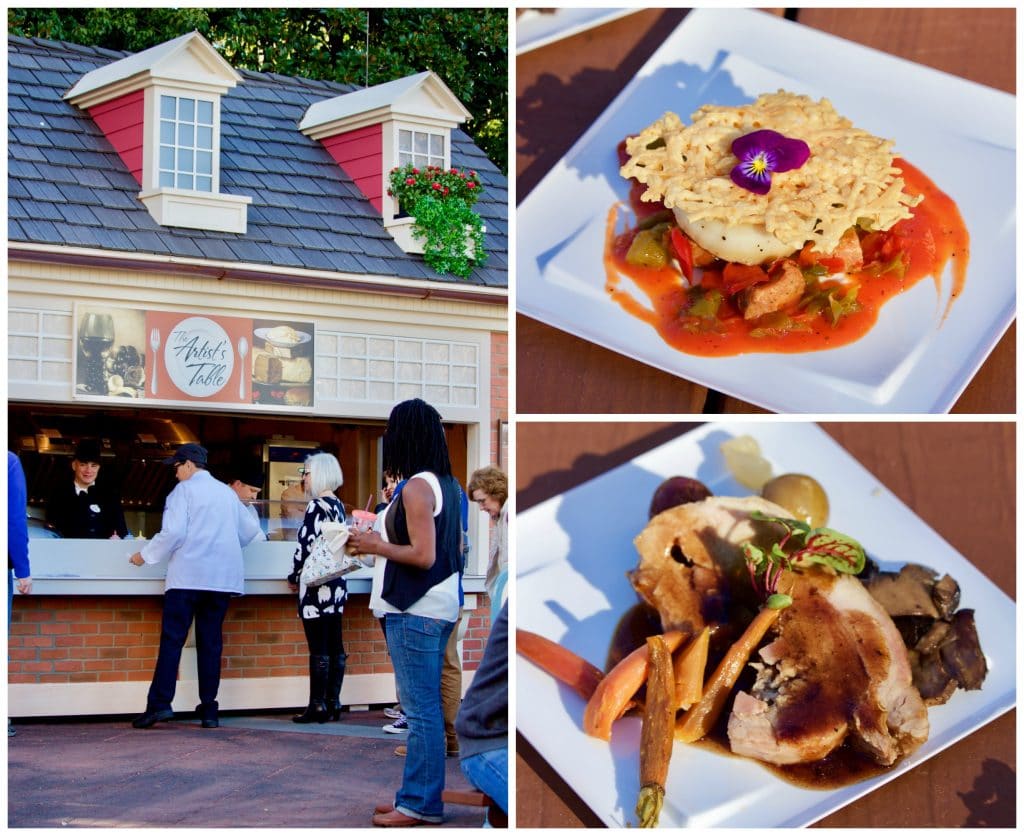 Block & Hans Booth
Festival Cabernet Sauvignon, CA – $4.50
Festival Chardonnay, CA – $4.50
This booth is always here but had the addition of special festival wines (4 oz pours) for the event. This is definitely the best value for wine that we found in the park. I only got to try the chardonnay because they were out of the cabernet but it was very good.
This is the perfect spot to grab a drink from before getting in line to watch the broadway singers sing classic Disney tunes, which we loved by the way!
Cuisine Classique Booth
Braised Beef Short Rib with Parsnip Purée, Broccolini, Baby Tomatoes and Aged Balsamic — $7.50
Seared Red Snapper with braised Ratatouille and Lemon-Thyme Beurre Blanc (GF) — $7.50
Port Wine Poached Pear, Vanilla Panna Cotta and Pistachio Crumbs (GF) — $6.00
This way by far our favorite booth!
The braised beef short rib was our #1 favorite taste of the festival. The braised beef was so tender I could cut it with a plastic fork! That's a real good sign. The broccolini was cooked perfectly, the parsnip puree was unique and flavorful, and the baby tomatoes added a touch of acidity to balance the sweetness of the puree. Plus, the portion was very generous! I could've eaten just this for lunch and been stuffed! Good this we shared everything.
The red snapper was a decent sized portion and it was cooked just how I like it, and it was light, buttery and flaky. The ratatouille wasn't my favorite but the lemon-thyme beurre blanc sauce made up for it, it was lip smacking good. Next time, I would request extra sauce!
The port wine poached pear was our favorite dessert of the festival too. For some reason, half of the pear was a bit hard but the other half was perfectly ripe and oh so delicious. I loved the flavor of the wine that is soaked up, and the vanilla pan cotta it was resting on was potentially addicting. I would ask for more of that too, I could have eaten a bowl full of it!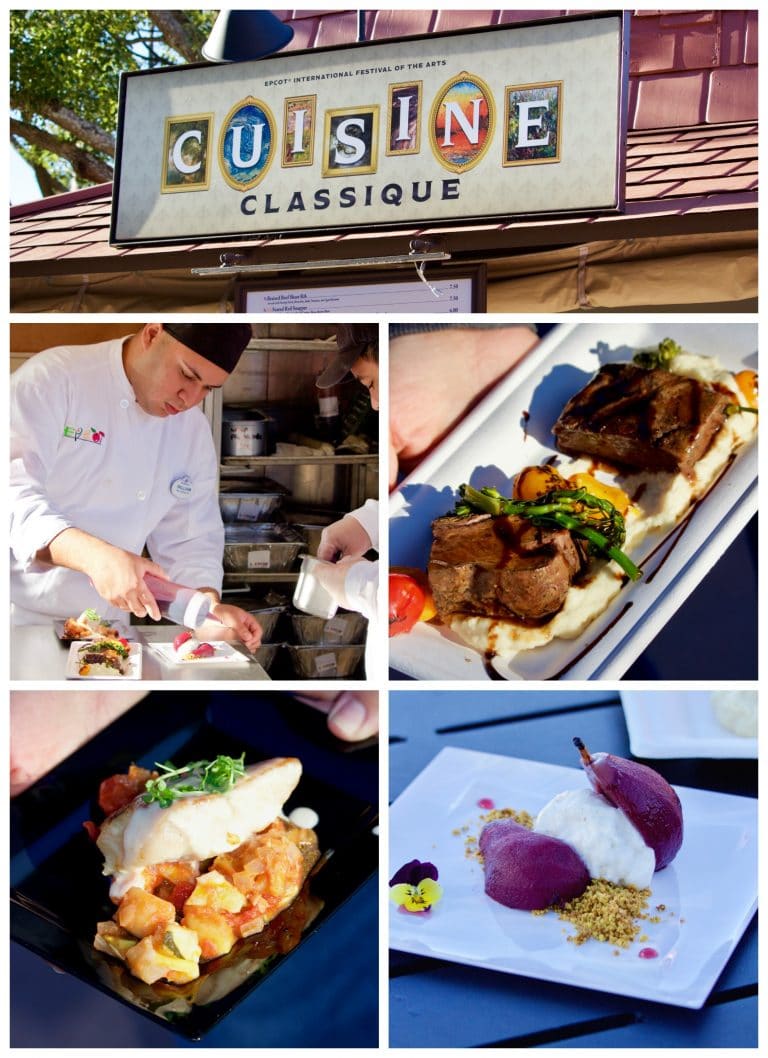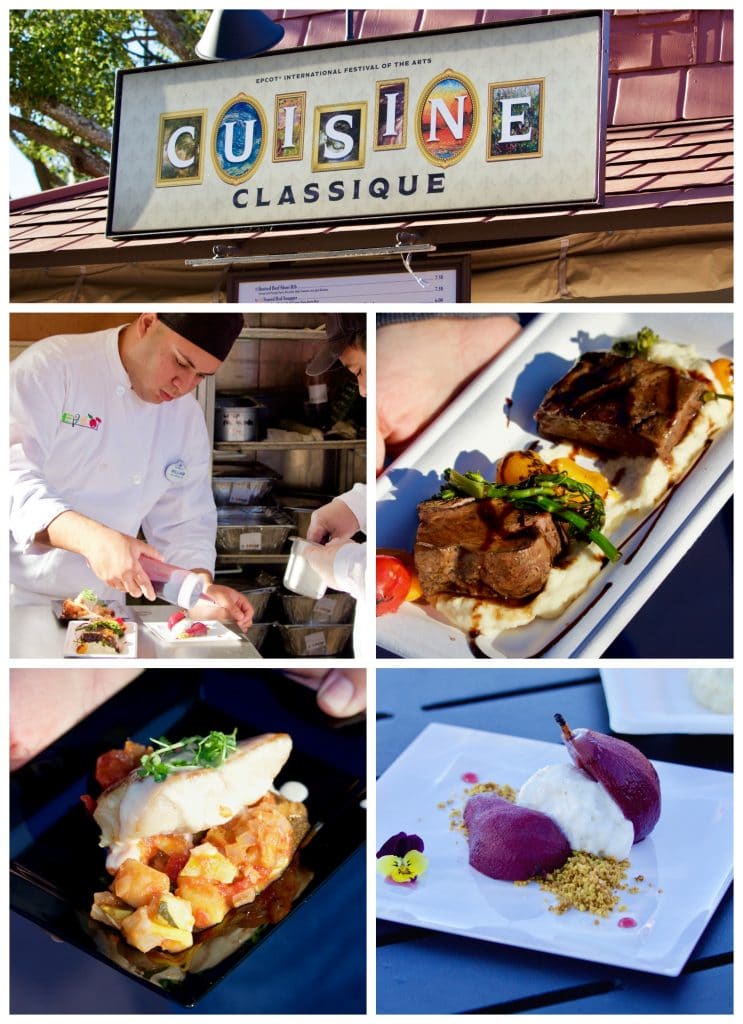 El Arista Hambriento Booth
Huarache: Grilled Corn Dough topped with Flank Steak, Black Beans, Salsa de Chile de Arbol, Frisee Lettuce, Queso Fresco, Red Cabbage, Shredded Carrots and Chipotle Mayo — $8.50
By the time we got to this booth, we were pretty full. I wanted to try both offerings but I just couldn't do it. We picked well though! We chose the huarache through our never fail process. We stood at the front of the line until someone ordered one of each of the tastes and we decided by how delicious it looked. The huarache won by a landslide!
The Choriqueso corn tortillas looked a bit oily but the huarache corn dough was grilled, which was much more up my alley, so that helped to sway my decision too.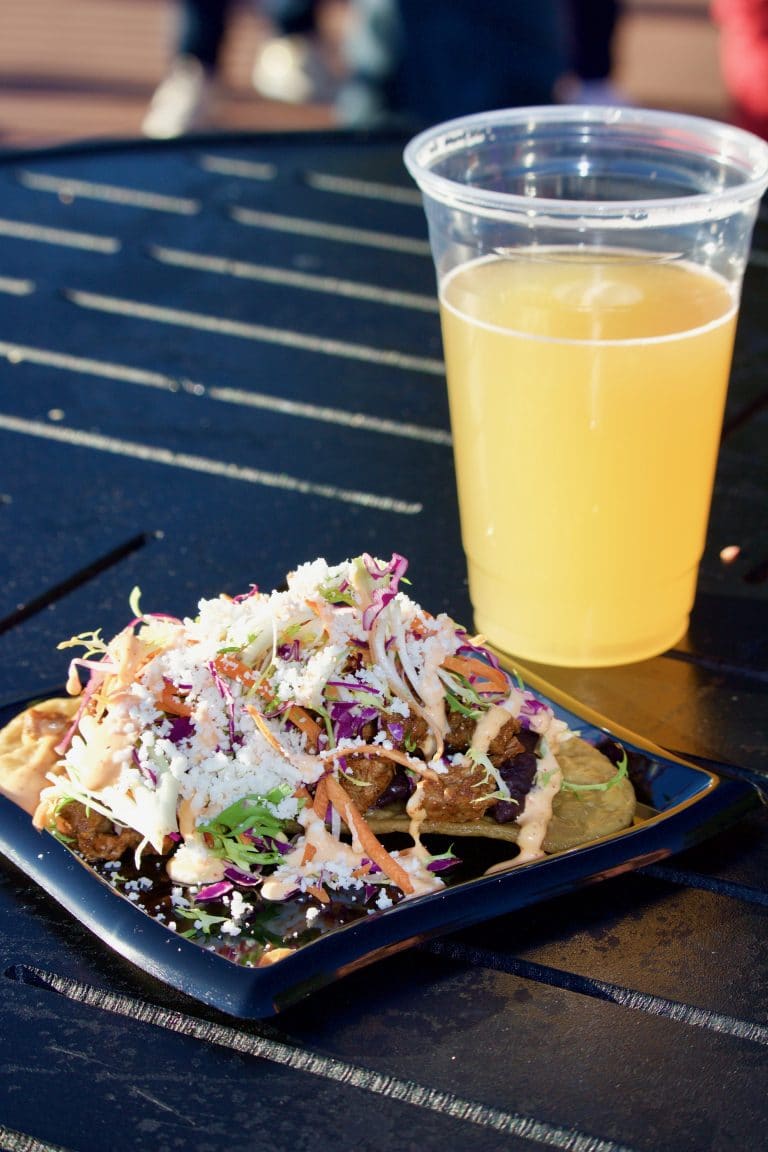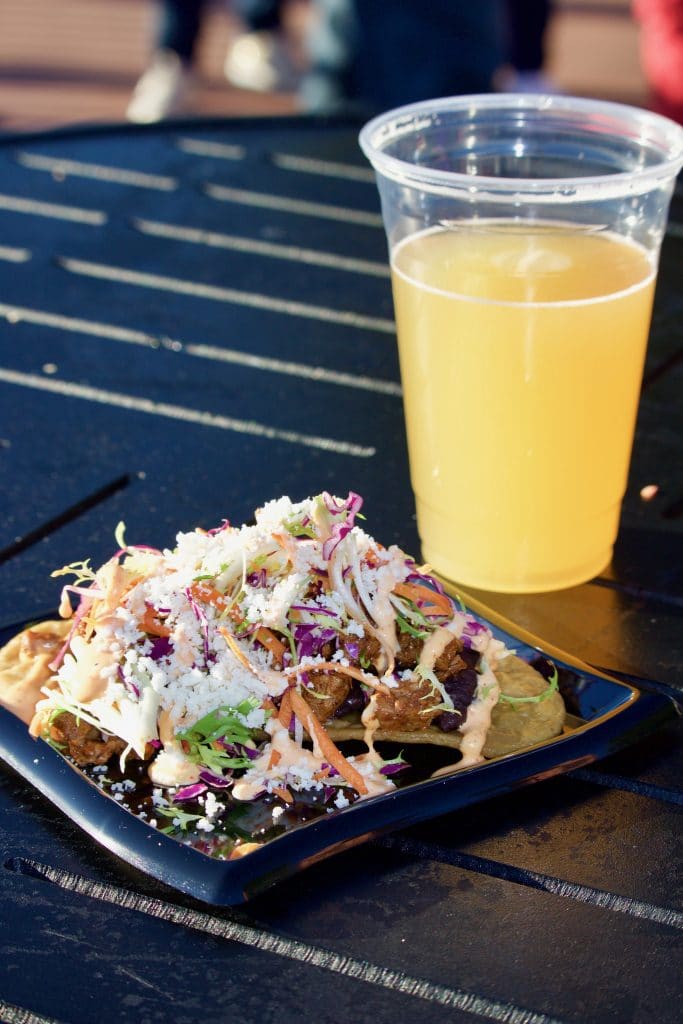 First off, it was a giant portion! Second, it was delicious and very flavorful. The grilled corn dough had a nice chew to it, it was loaded with the flank steak and fresh toppings but I especially loves the queso fresco cheese and the chipotle mayo sauce. Each bite was a delight!
Painter's Palette Booth
Trio of Savory Croissant Doughnuts — $9.50
If you love cream cheese then you'll love this trip of croissant doughnuts! Cream cheese isn't my favorite so I wouldn't get it again but the flavor was good. I will say that the croissant doughnuts were very small and more crisp rather than flakey like I would've hoped.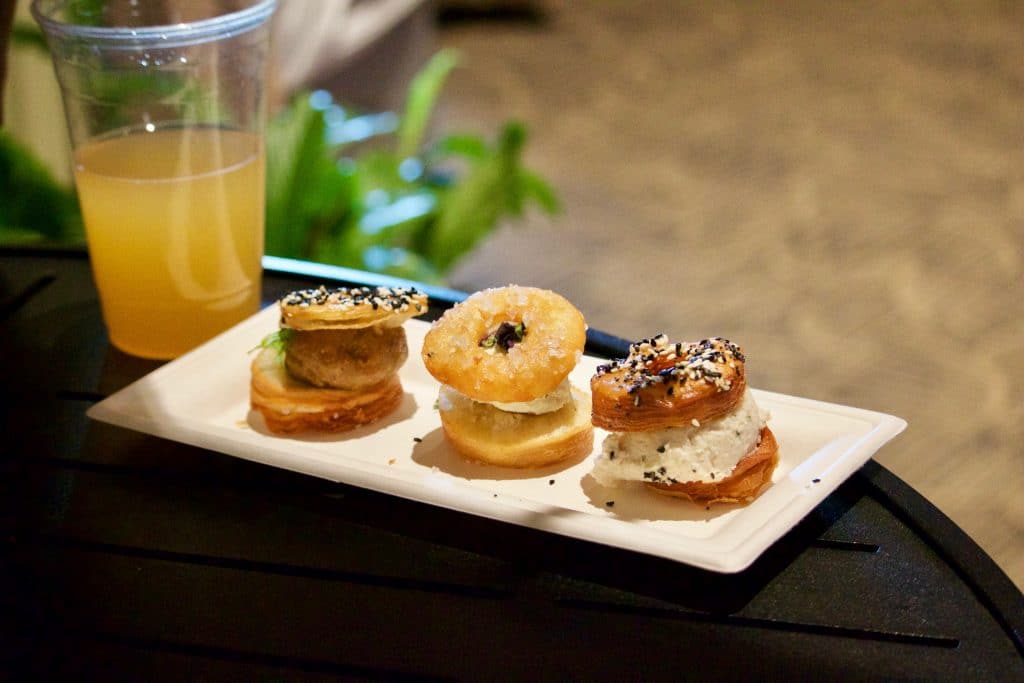 Decadent Delights Booth
Deconstructed Purple Sweet Potato Pie, Salted Caramel, Bourbon-soaked Cake and Marshmallow Whipped Cream — $6.50
I reallyyyy wanted to love this purple sweet potato pie because I thought it would be similar to the dessert that was served at the Epcot Party for the Senses last year, but it wasn't. It tasted like sweet potato pie with the addition of something that made it too firm and gelatin-like. I ate it but wasn't in love with it, so I probably wouldn't get it again. However, I did love the salted caramel sauce that was smeared on the plate!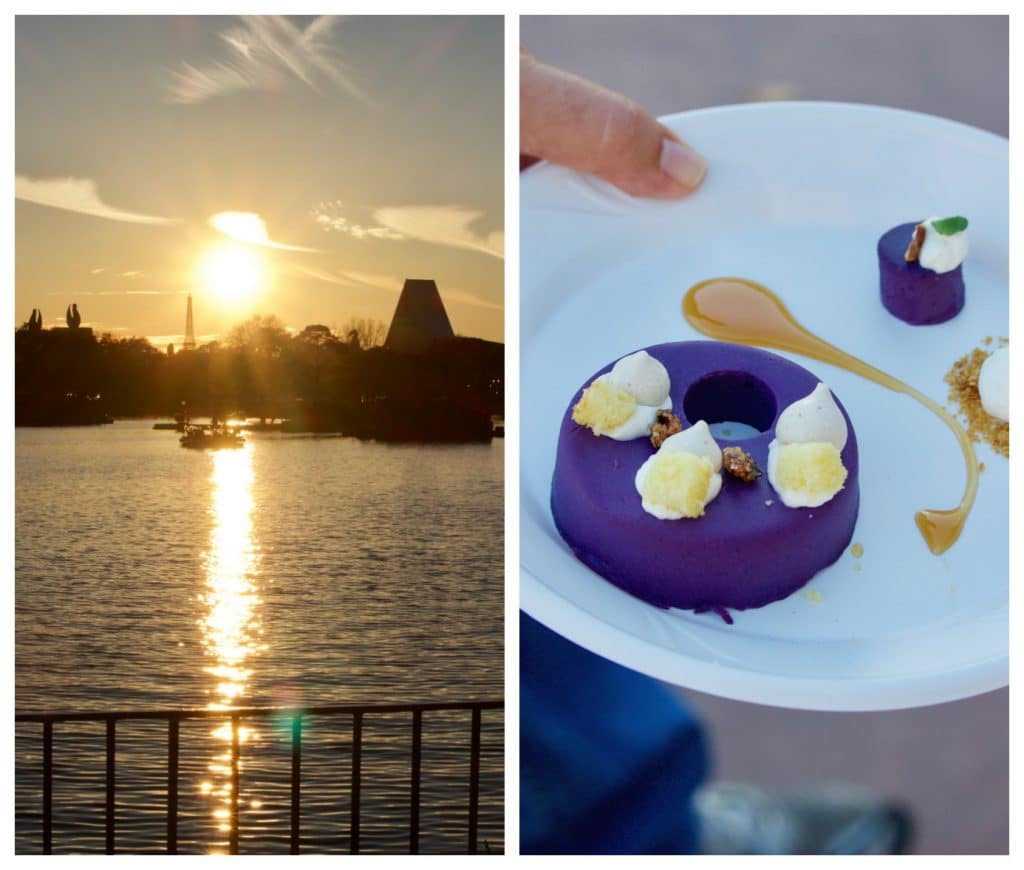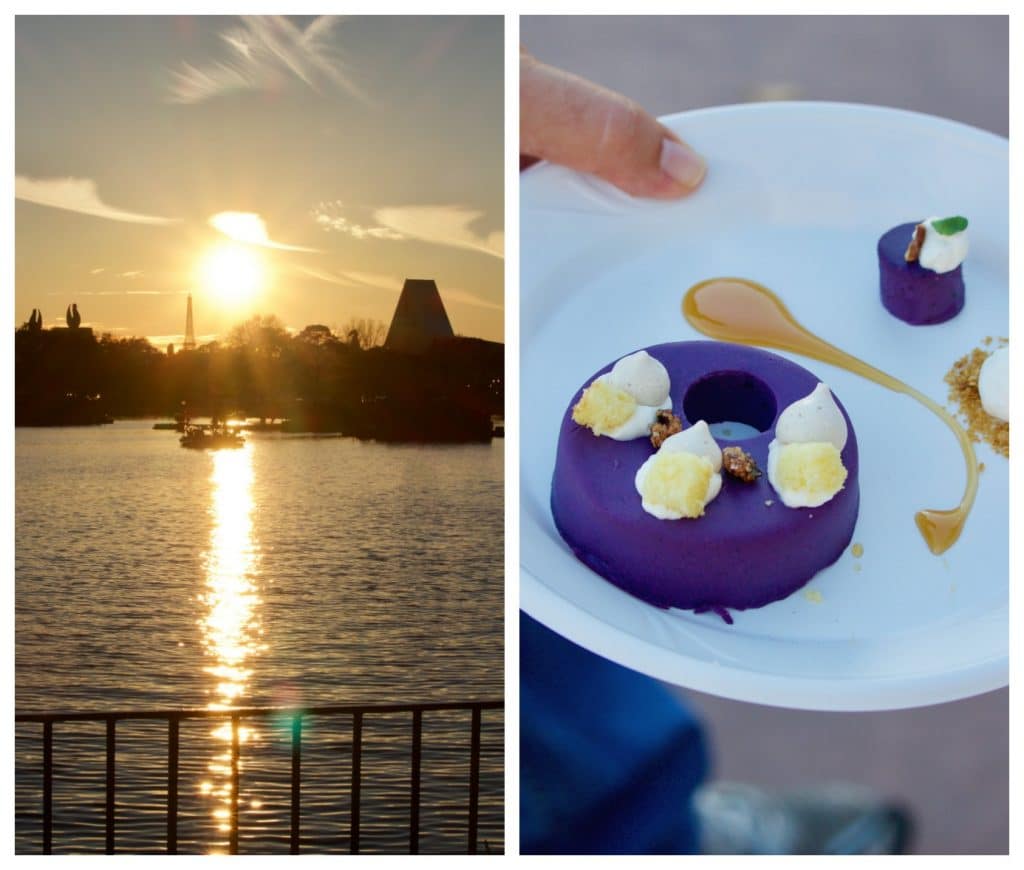 Best Wine of the Festival
Sogno de Italia Chianti – $6
Best of the Festival Chardonnay or Cabernet (Block & Hans booth) – $4.50 <—

Best Value!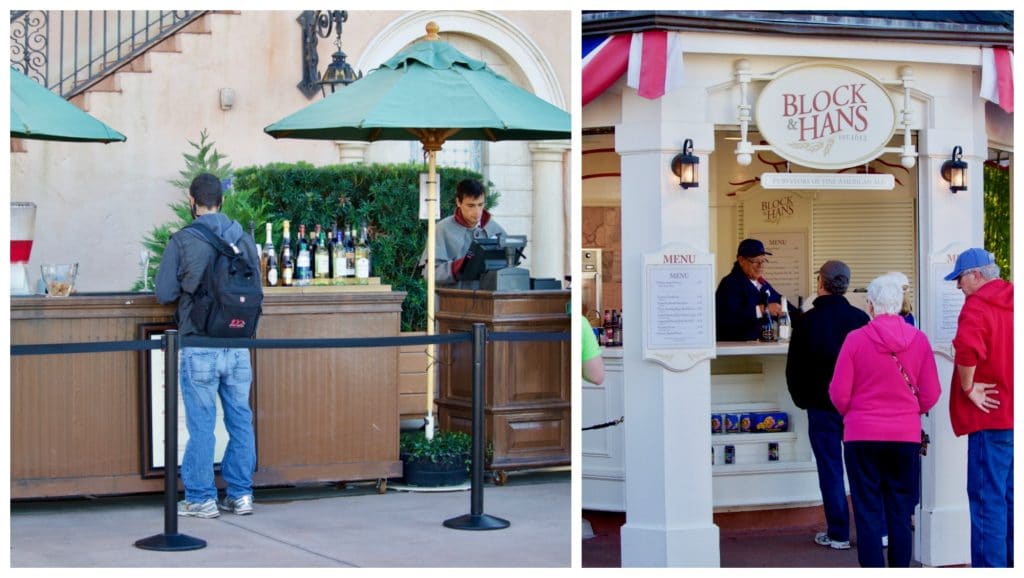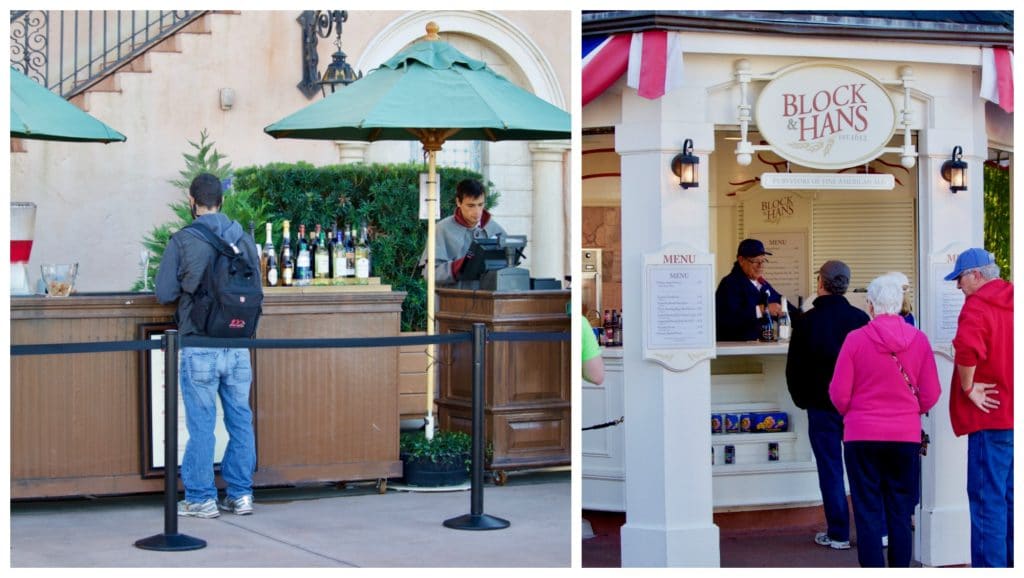 There's a small wine cart right in front of the gift shop that serves my favorite Disney brand wine. I love nothing more than getting a glass of wine, sitting in the Italy courtyard and people watching during the golden hour. It's the best!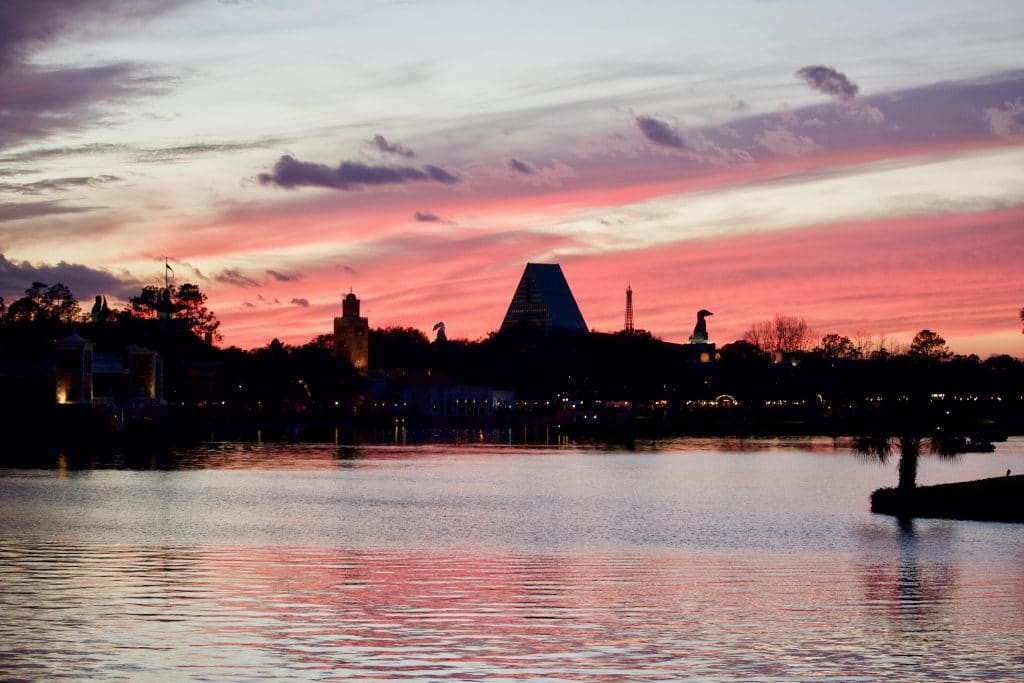 Best Beers of the Festival
Leinenkugel's Grapefruit Shandy

Samuel Adams Hopscape
Innis & Gunn Original Oak Aged Scottish Beer
The first two beers we found on tap at a little cart that was also selling hot dogs to the left of the entrance of the world showcase. The third beer, Travis found at the drink stand to the left go the pub in England. It had a very unique flavor from being brewed in whiskey barrels that we both liked.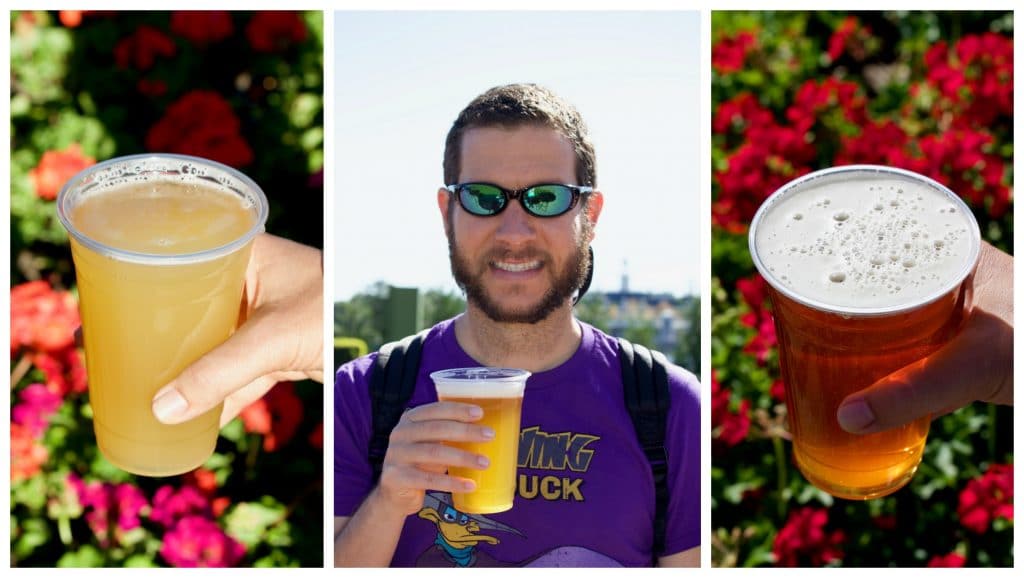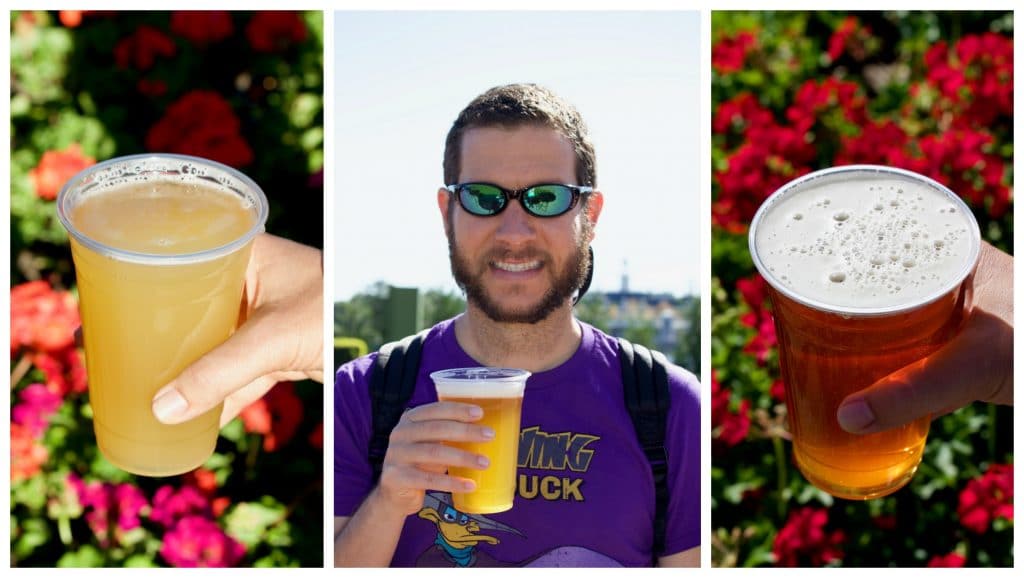 Overall, we had a great time and I really hope that they bring this festival back next year! Travis and I always say that there isn't enough to do at Epcot when there aren't any festivals going on. Now, all they need is a summer festival to run from June-August.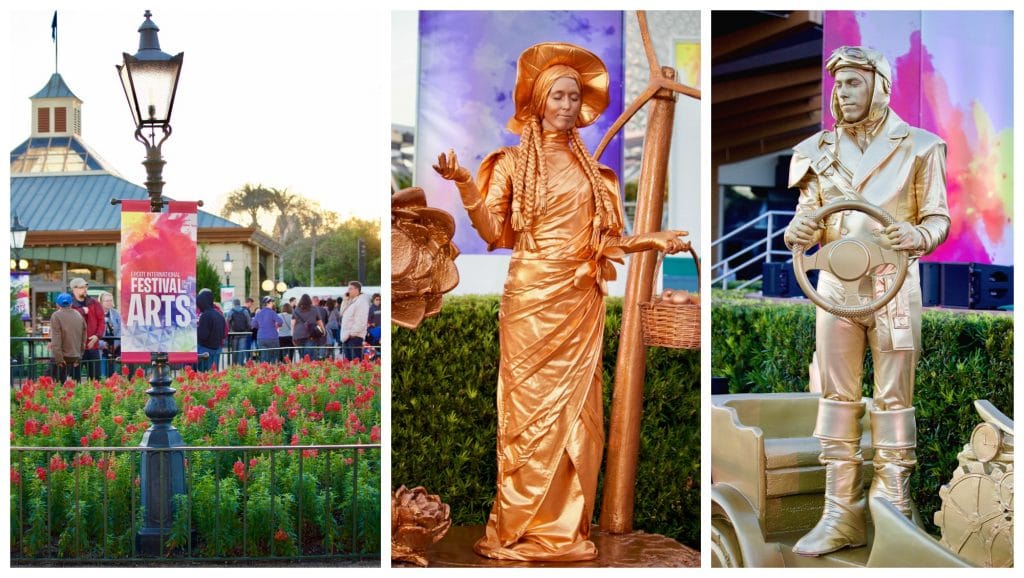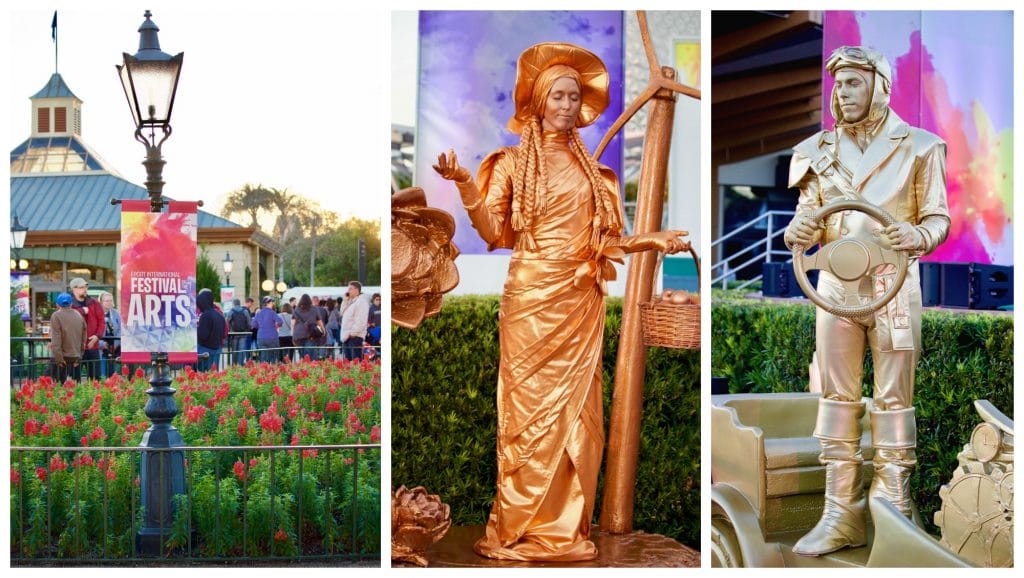 This Festival of the Arts runs Fridays through Mondays, January 13 to February 20. I hope you get to visit the festival while it's running, I promise you'll enjoy yourself!
More Disney World Posts to Help You Plan Your Next Trip!
Guide to Eating Vegan on a Disney Cruise
Epcot Party for the Senses Review
5 Activities You Don't Want to Miss at MVMCP!
159 Disney Cruise Tips I Wish I Would've Known Before My First Cruise
How to Ride Avatar Without the Wait or a Fastpass!