This shop has been compensated by Collective Bias, Inc. and its advertiser. All opinions are mine alone. #SweeterEaster #CollectiveBias
Not ready for Easter? Follow my easy tutorial to make your own Easter egg gift card holder! Super simple, and it only takes 5 minutes to create.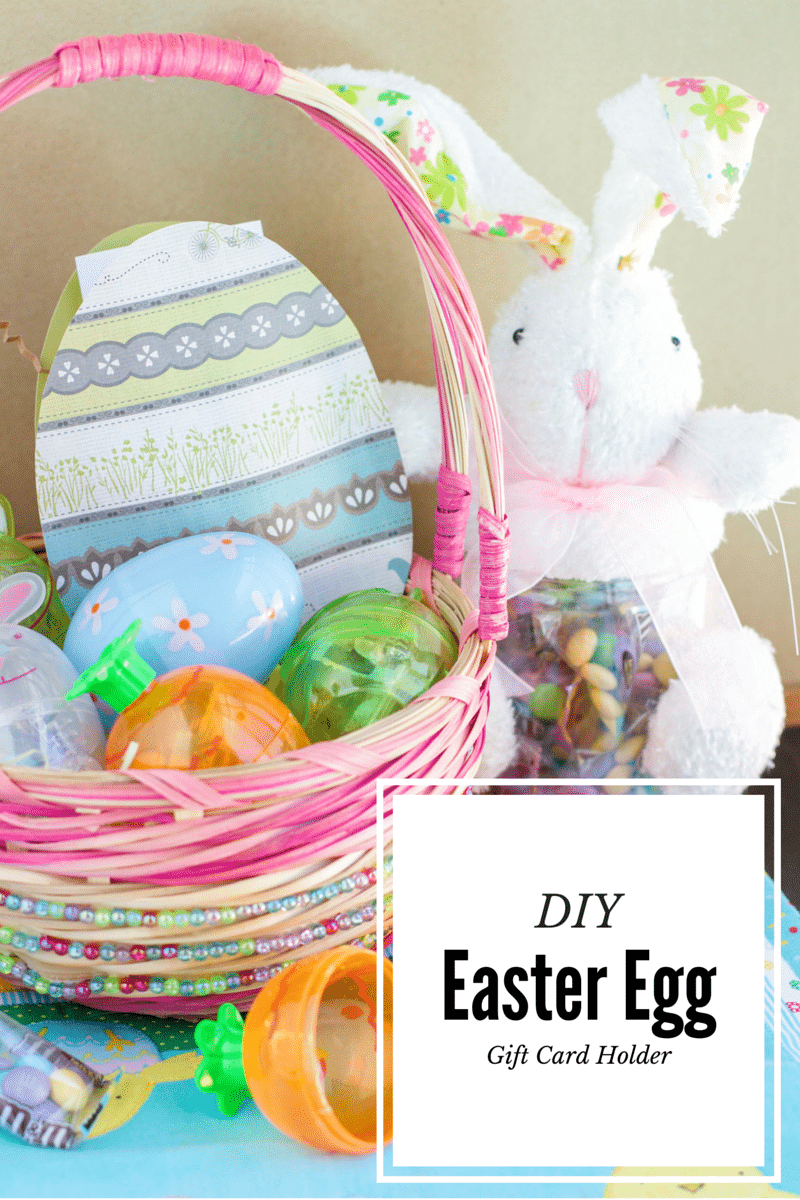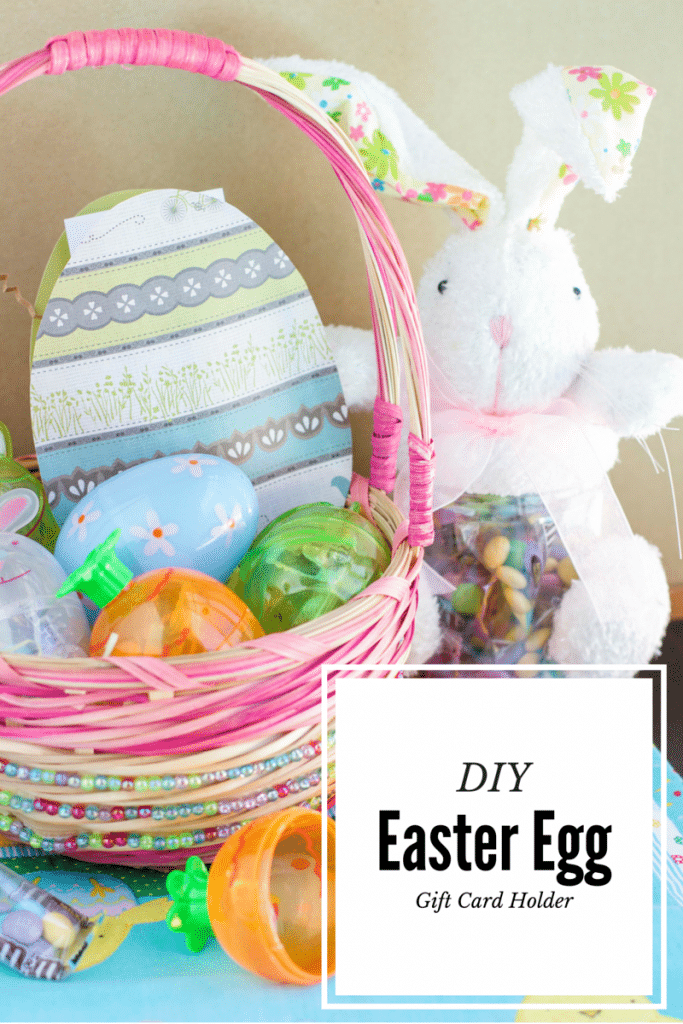 Easter is in 5 days!
How did it creep up on us so fast?
I actually like it better when Easter is in April, rather than March. I mean, St. Patrick's day was just a few days ago, why do they have to be so close together? We just finished our leftover corned beast (yes, I call it corned beast, not corned beef) last night, and we still have shamrock decorations out for goodness sake! ?
So, for everyone who might also be running a bit behind– like me. I bring you this easy DIY Easter gift card holder craft. All you really need is construction paper, scissors, and a glue gun. If you want to step it up and be a little fancy, then you can use card stock with a cute pattern on it to make the gift card holder. I went to the craft store, and got some individual sheets of patterned card stock that I thought looked spring-like to make my eggs with.
If you don't have time to make an Easter basket, or have some older teenagers that you want to give an easy Easter gift to, this is perfect! Who doesn't like gift cards? With this handmade gift card holder, it looks like you still put a lot of effort into making it for them. But not really, because they are really simple to make! Pinky promise!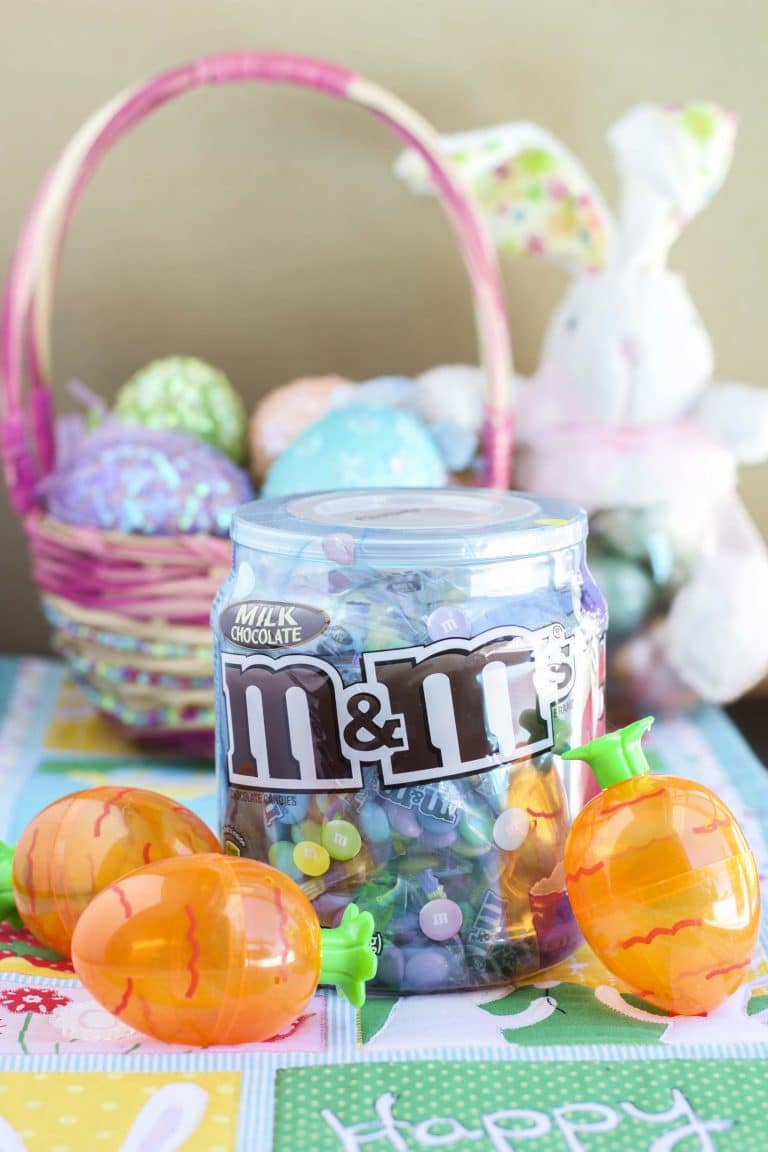 To make it even easier for you, when you stop at Walmart to pick up a gift card, make sure you grab a canister of M&M's® Easter Tri Pack! The M&M's® are individually packaged to fit perfectly in a plastic Easter egg. You'll have eggs packed in no time, and be ready for the big egg hunt on Sunday!
DIY Easter Egg Gift Card Holder Instructions
Supplies –
(2) different colored or patterned pieces of card stock
Scissors
Glue gun
Easter grass for stuffing
Gift card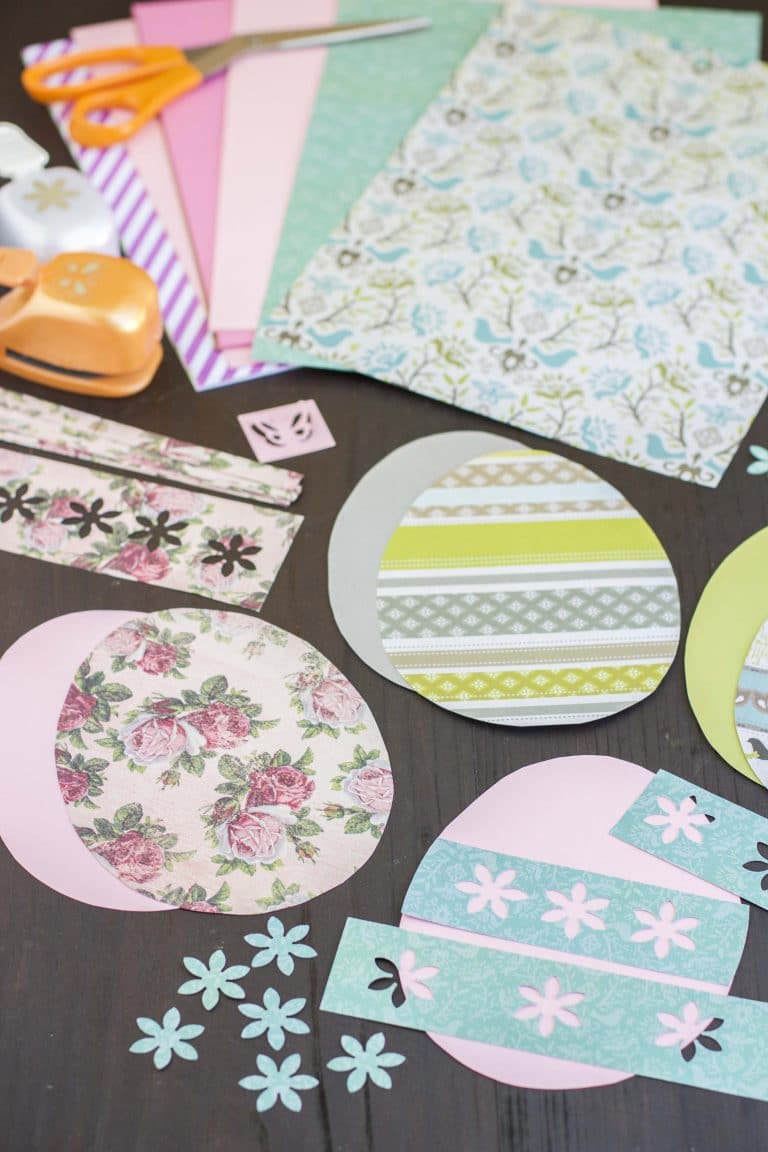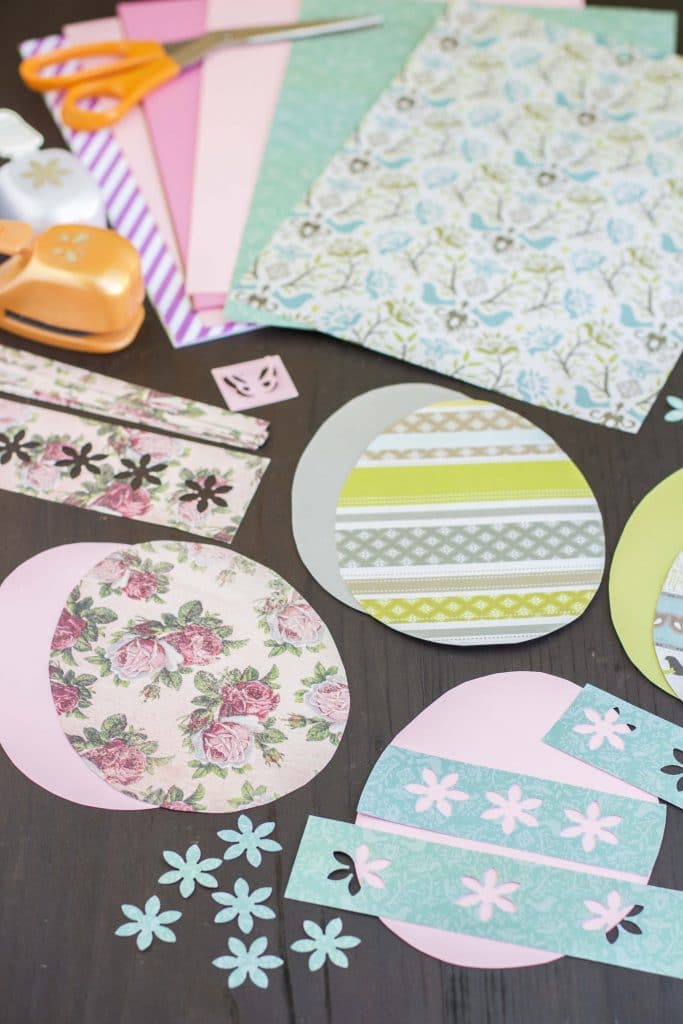 Step 1 – Depending on how big the gift card is, trace an egg shape on one piece of the card stock. Put two pieces of the the card stock together, then cut both eggs out at the same time. That way, they're the same size and shape. Try to use two colors that go together for the front and back of your egg.
Step 2 – Decorate the top egg cutout with stripes, shapes, sparkles, stickers, or anything you feel like bedazzling it with.
Tip – I like to use the different shaped paper punches to decorate with. For my eggs, I used flower and butterfly cut outs.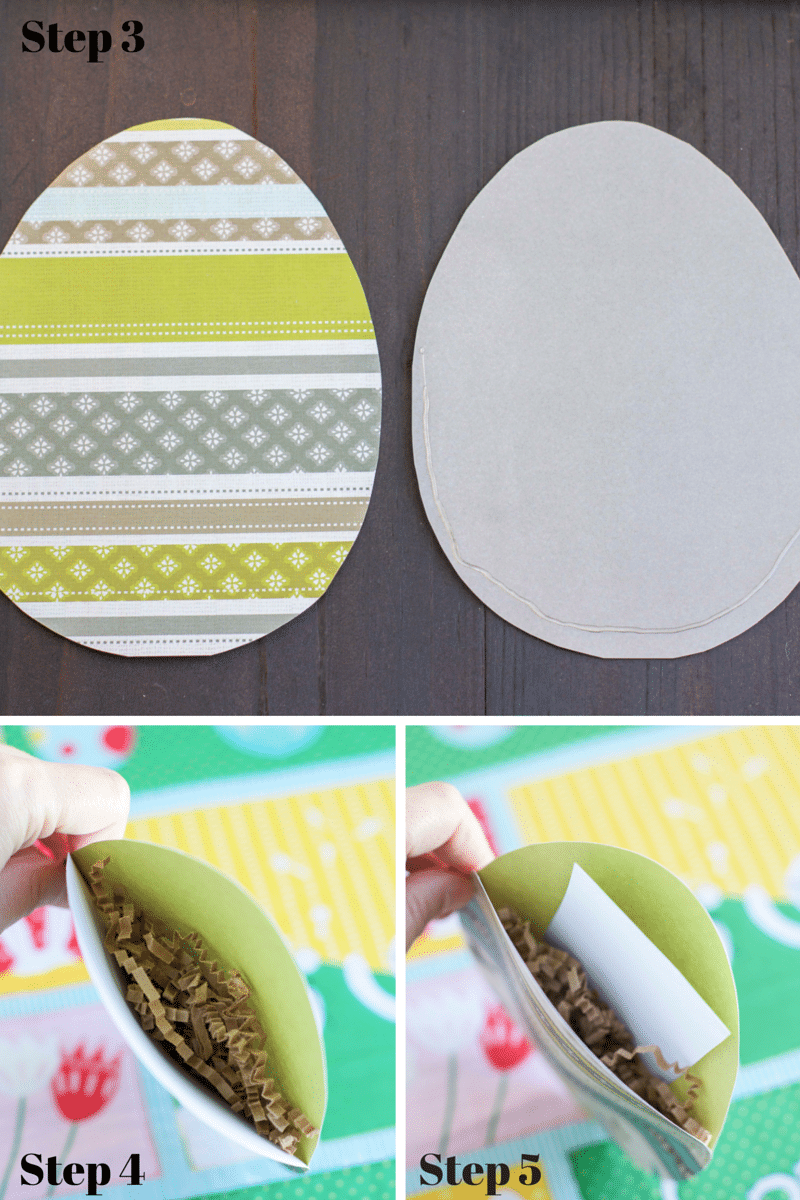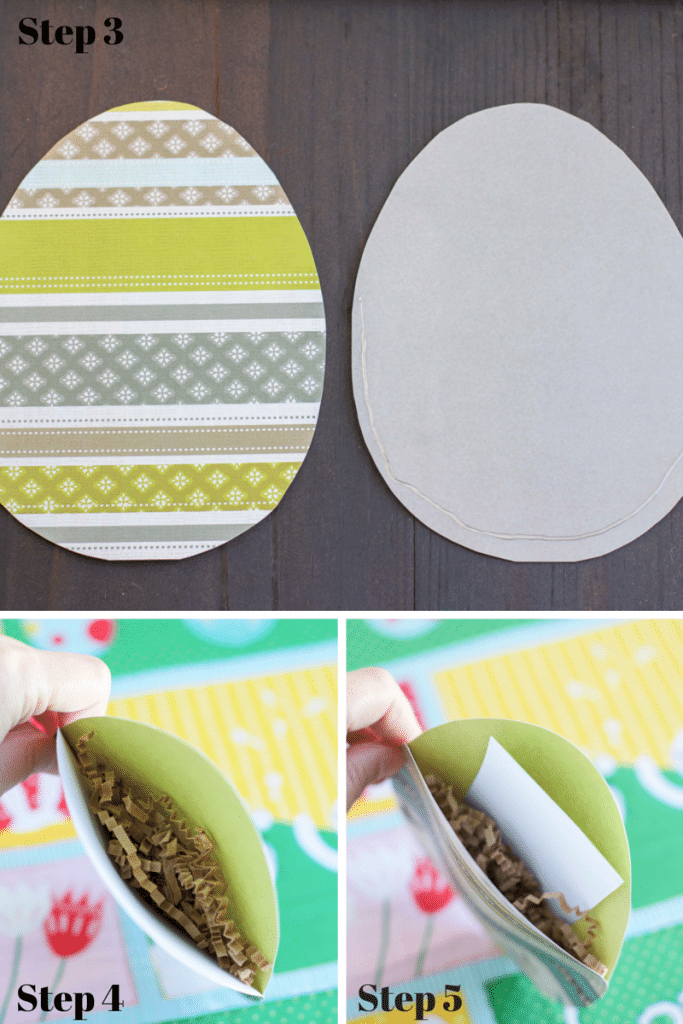 Step 3 – Using the glue gun, glue halfway around the edge of one of the eggs. Only go halfway, so the top will be left open, and you can slip the gift card in. If you want, you can glue the open end closed after you put the gift card in, so the person receiving it has to rip it open, but I left mine open. Line up, and place the other egg cut out on top of the glue. Press down until the blue is dry.
Step 4 – Stuff some Easter grass into the bottom of the Easter egg gift card holder, so it puffs out a little bit. You want it to have a little bit of a shape, but not too much or it might rip.
Step 5 – Slide the gift card into the Easter egg gift card holder, and tuck it into a card or an Easter basket.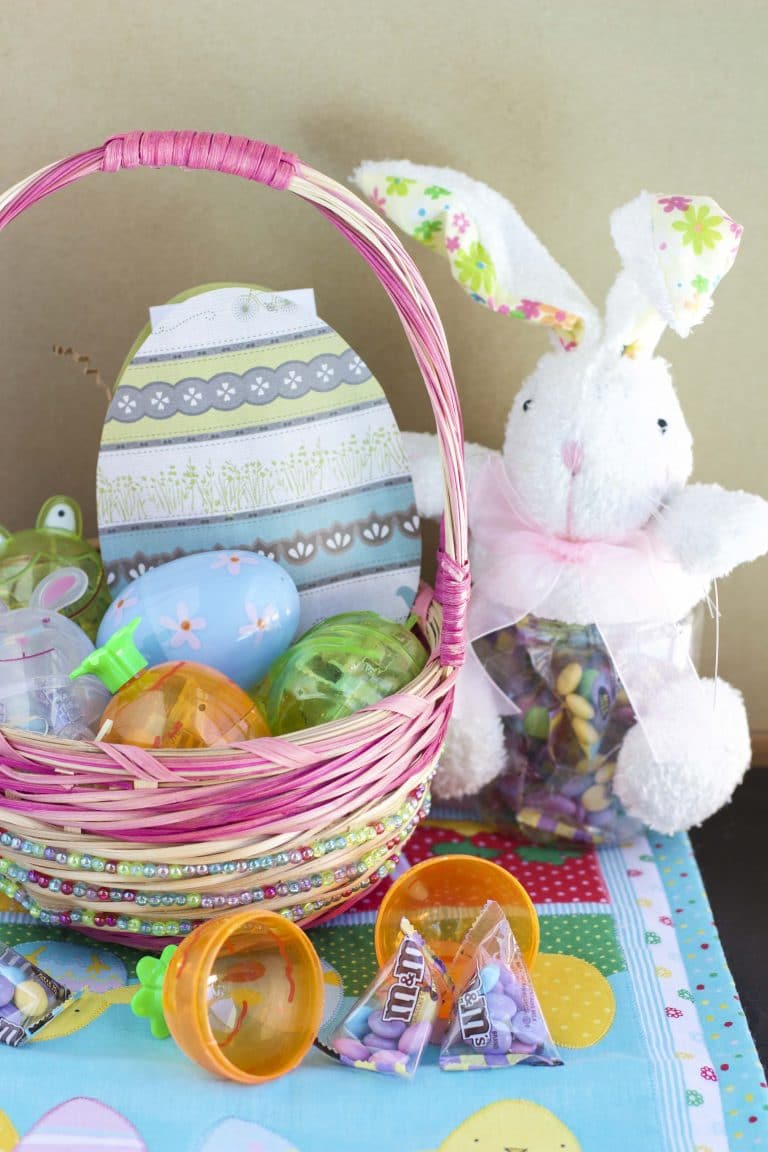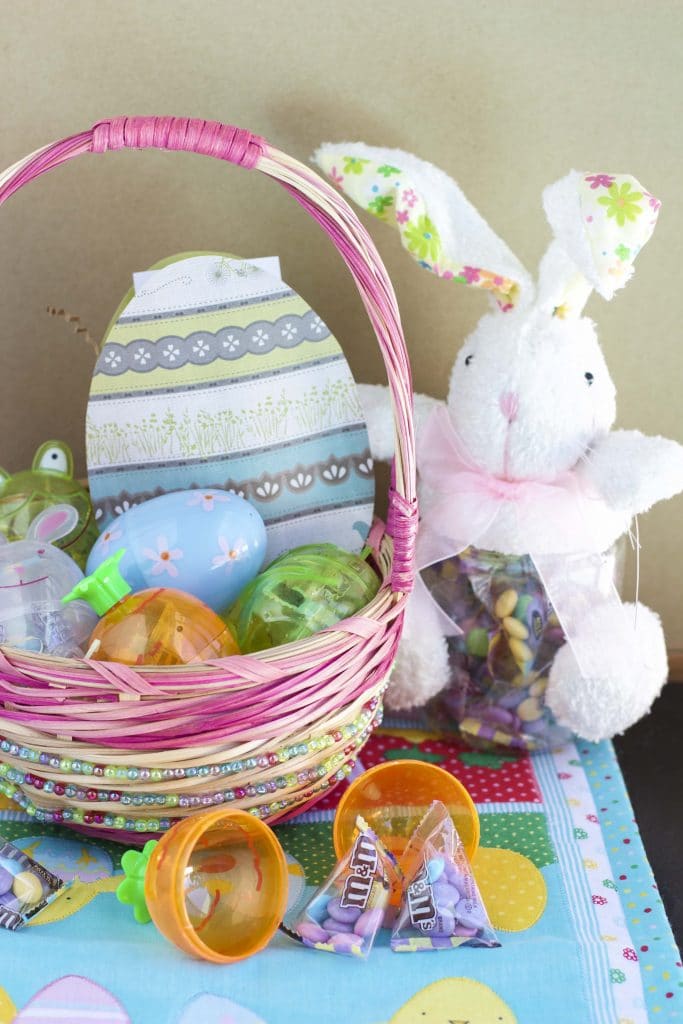 Voila! How easy was that, it only took me about 5 minutes to assemble, and I'm ready for Easter on Sunday! Well, almost ready. I still have to make a dessert to bring for our family brunch on Sunday. I'm thinking either my granola bird nests, or the BEST EVER chocolate chip cookies, I haven't decided quite yet.
What are your plans for Easter this Sunday? Any Easter treats? Let me know in the comments!

NEVER MISS A STACEY HOMEMAKER CREATION!
FACEBOOK / INSTAGRAM / PINTEREST / TWITTER
You might also like…
Granola Bird Nests with Easter Eggs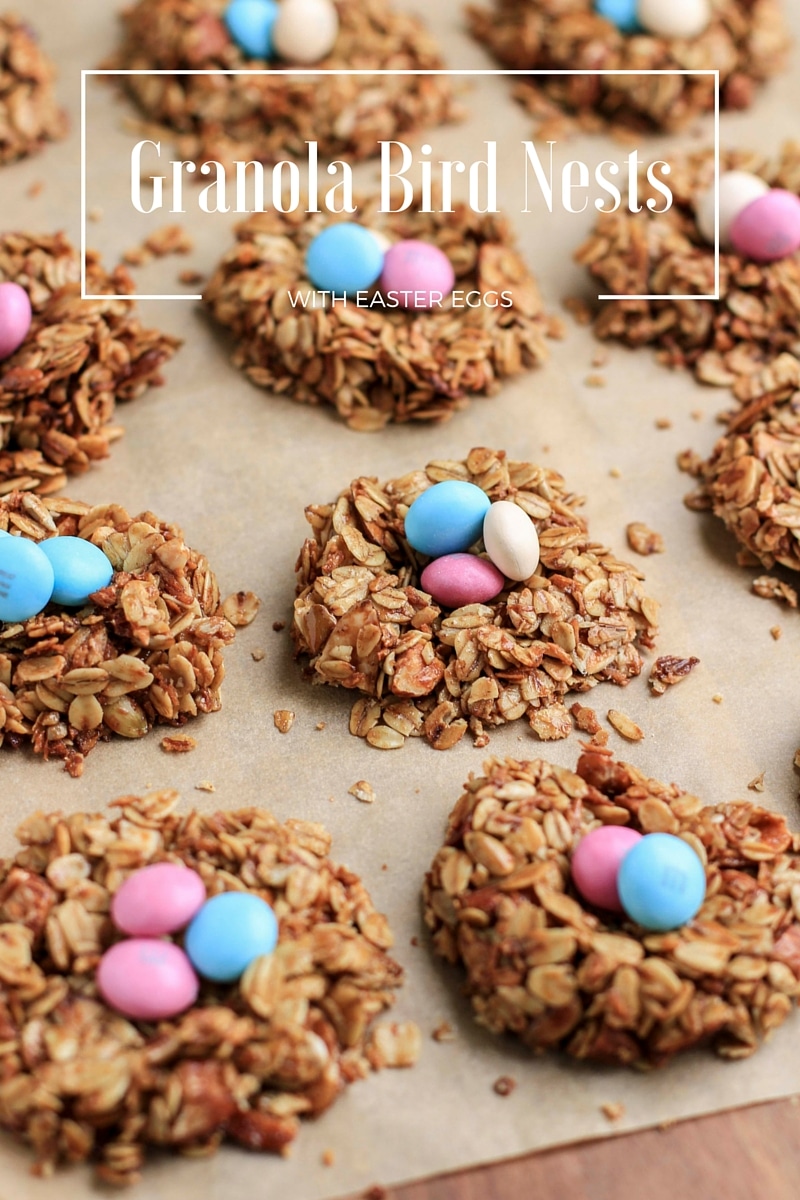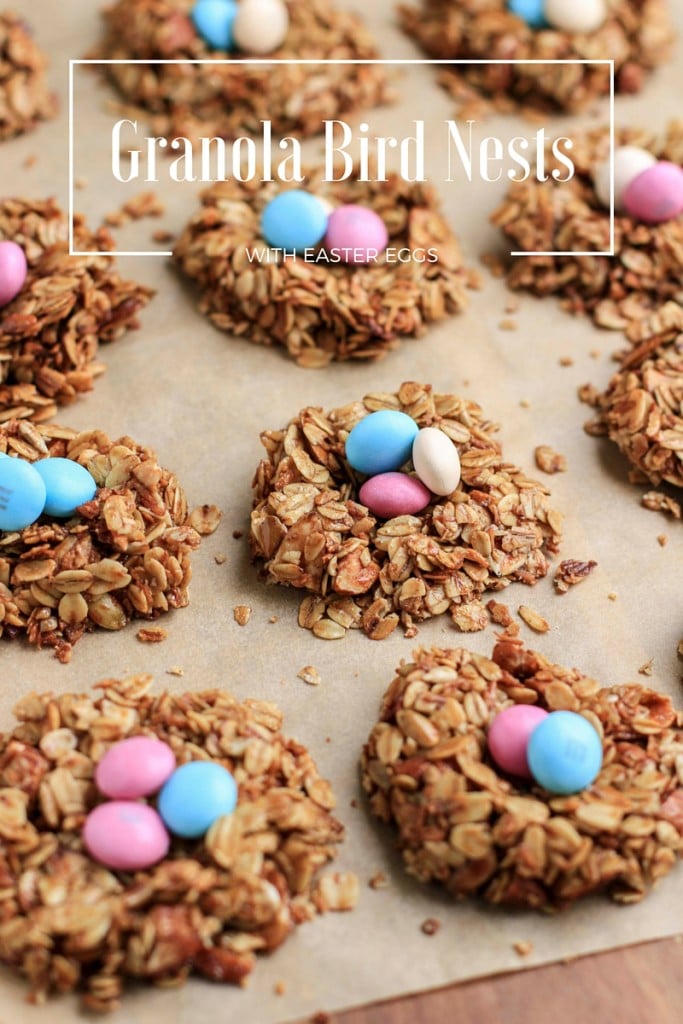 The BEST EVER Chocolate Chip Cookies