If you think that Disney cruises are just for kids, this list will change your mind! There are so many FUNTASTIC Disney cruise activities just for adults!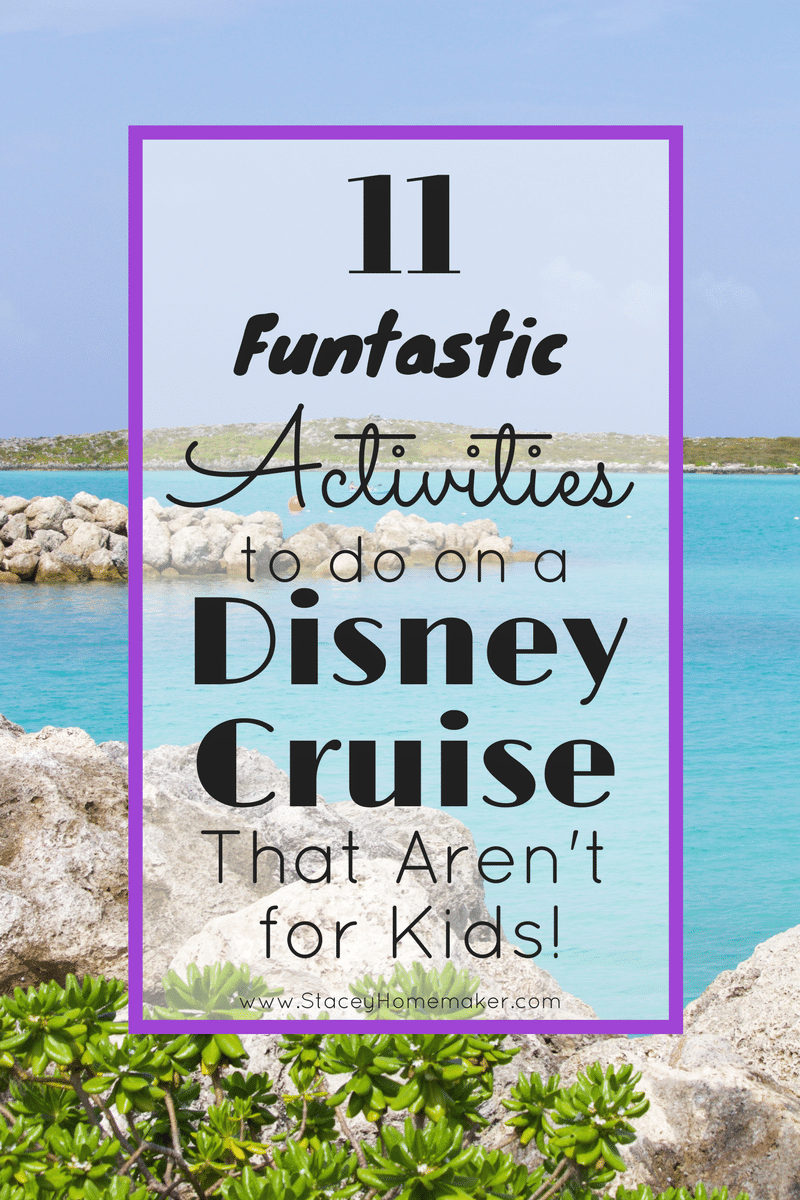 Travis and I just celebrated our 1st wedding anniversary! I can't believe how fast the year went. I also can't believe that we went on our Disney cruise honeymoon almost a year ago too! We had such a blast on that cruise that we booked a placeholder so we could get a discount on our next Disney cruise.
My big 3-0 birthday is coming up, so we decided that it would be the perfect time to book our second cruise!
Want my personal packing list of 35 travel essentials that you NEED for your next Disney cruise? Read this post!
Most of our friends don't understand our love for all things Disney, they think of it as a brand-- not an experience or a feeling that you get when you're immersed in the magic. They just don't get it because they haven't experienced it as we have. They also seem to think that everything Disney related is geared towards kids and that's just not true!
Have you gone to any of the food & wine festivals or special foodie events at Epcot in WDW? We go every year, they're so much fun!
There are so many exciting adult activities to do on a Disney Fantasy cruise! Sure, there are kids activities too but Disney cruises are for people of all ages.
11 Disney Cruise Activities for Adults!

1 - Go to the Night Clubs
On the Disney Fantasy, there is a special section of the ship called Europa that has themed bars, lounges, and night clubs for adults only!
We especially loved going to The Tube to see comedy acts, game shows, and to dance! Europa stays open late and it's kid-free.
2 - Play Bingo
There were so many people playing bingo on the cruise. Not just for fun bingo either, there were huge jackpots! We didn't play because we didn't want to pay to play, but if you're big into bingo then you could win some big money!
3 - Swim in the Adult Pools
There are two adults-only pool areas (18yrs+) on the Disney Fantasy: Satellite Falls and Quiet Cove Pool.
We checked out both adult pools but mainly stayed at the Quiet Cove Pool (Deck 11, Forward) because they have a swim up bar connected to the pool.
Satellite Falls was nice too but it was really quiet. If you want to take a nap in the sun or read a book in peace, Satellite Falls is perfect for that.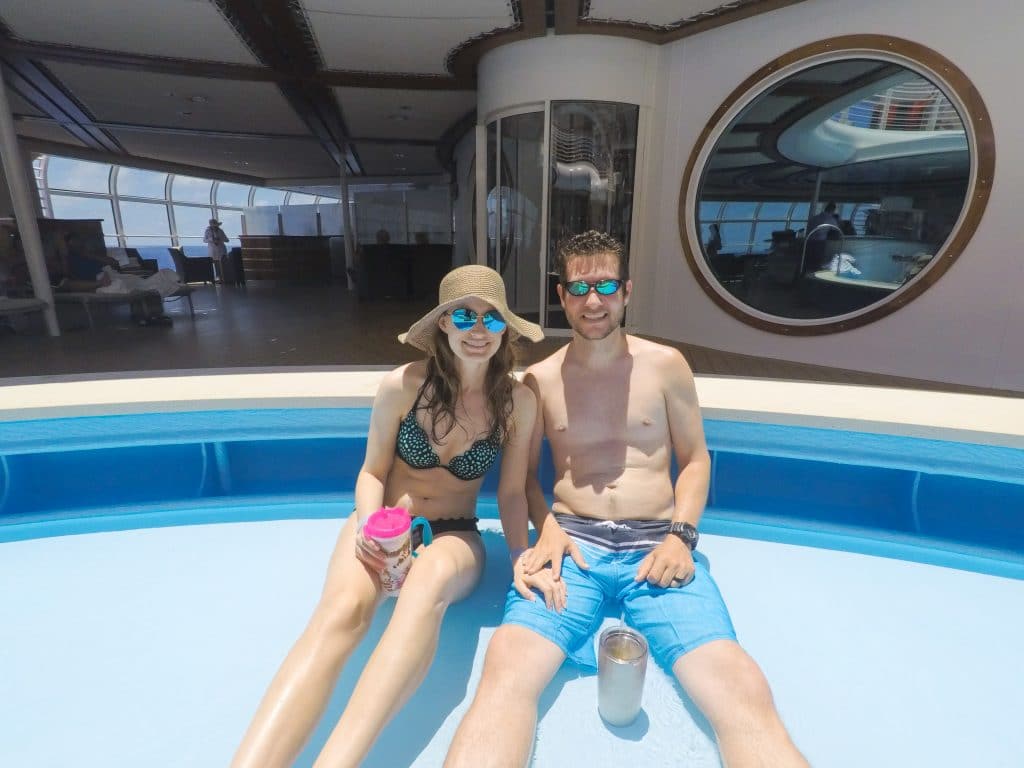 Tip - There is a specialty coffee shop right next to Quiet Cove Pool that would be perfect for grabbing a fancy coffee and lounging by the pool if you don't drink alcohol.
4 - Relax at Serenity Bay
Every Carribean cruise stops at Castaway Cay, Disney's private island. Once you're on the island, you can hop a tram to beautiful Serenity Bay, the adult-only (18yrs+) beach!
Don't miss this list of 13 fun activities you need to do at Castaway Cay!
There's a bar (the frozen banana drink is delish!), live music, and a gorgeous tropical beach with plenty of chairs for everyone! When we went, there was a sandbar you could walk out to and look for starfish, it was so cool!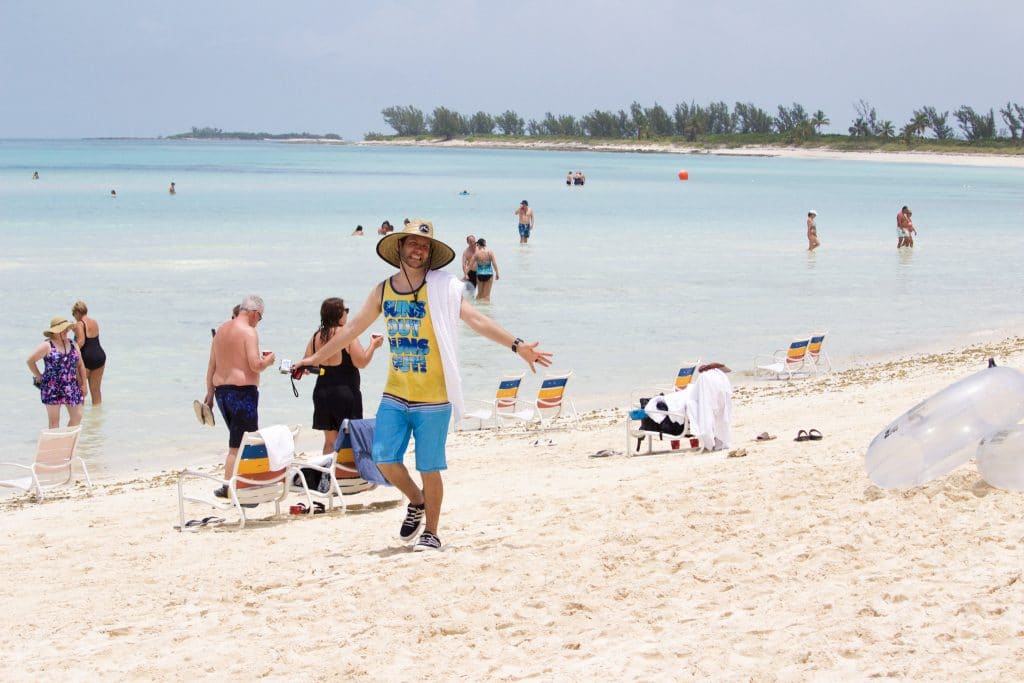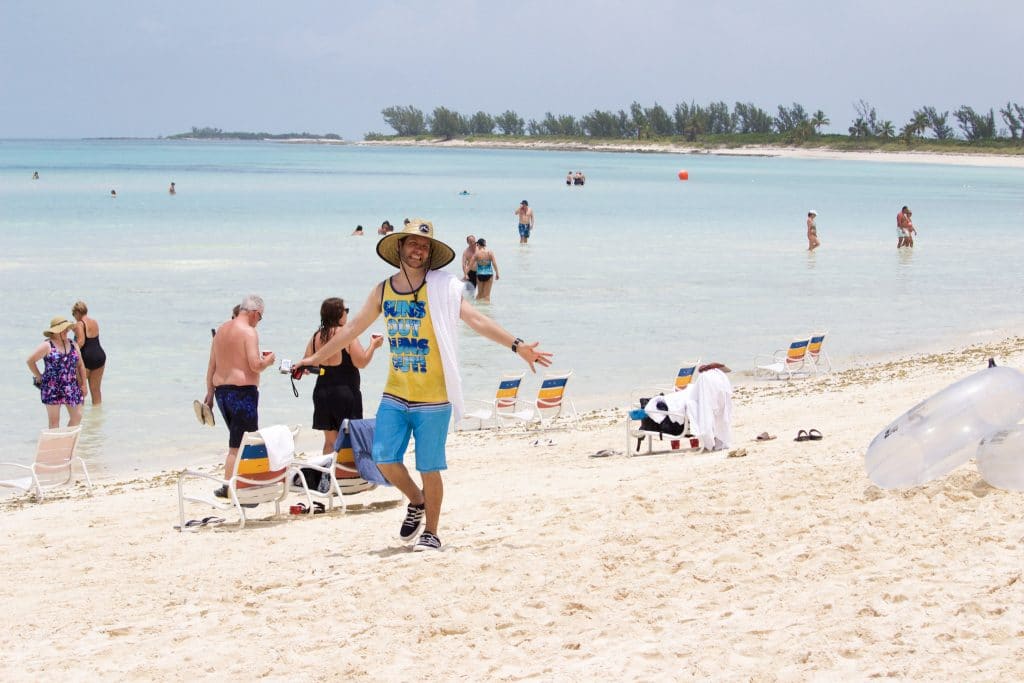 You don't have to go back to the ship for lunch, they have two restaurants right on the island. One is located on the family side of the beach and the second, Cookie's BBQ, is on the Serenity Bay side of the island.
Read this post to see what food is offered at Cookie's BBQ for lunch on the island!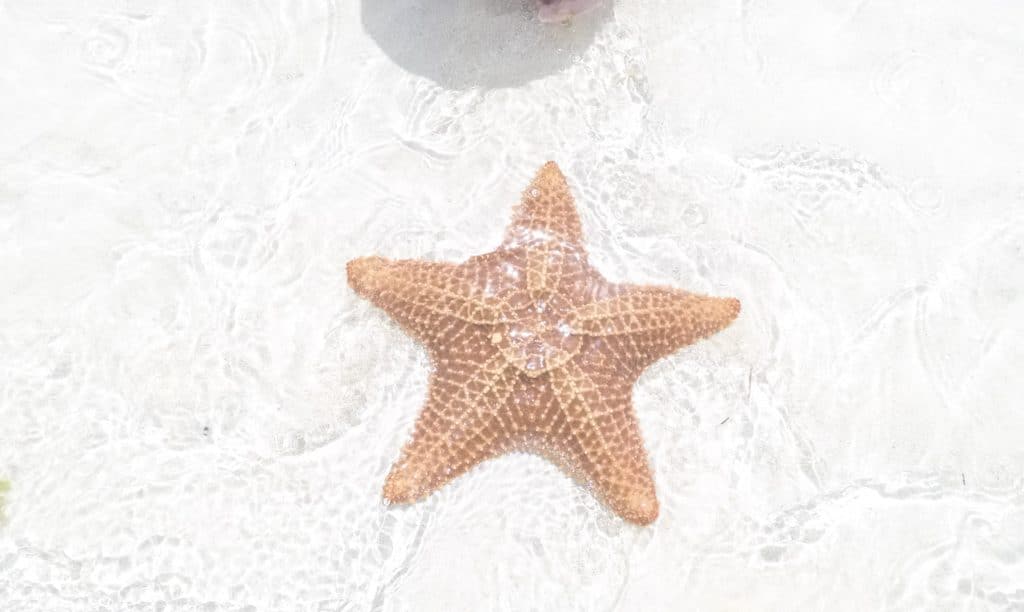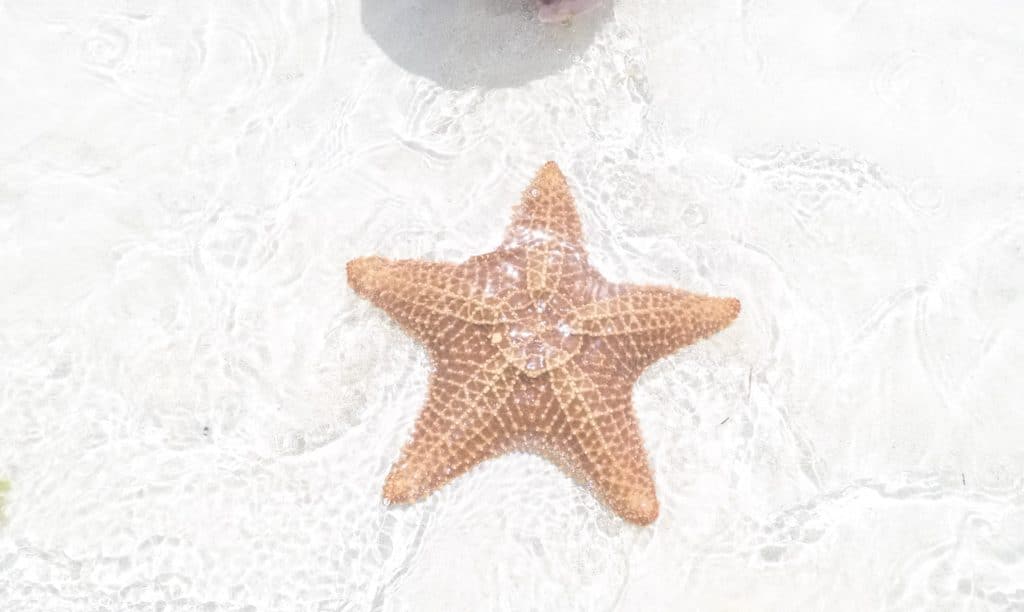 We snorkeled a little bit in the morning, went down the slides on the family side and then spent the rest of the day relaxing, looking for starfish, and enjoying frozen drinks in the crystal clear water of Serenity Bay. It was heaven!
5 - Eat Brunch or Dinner at Palo or Remy
There are two adult-only restaurants onboard the Disney Fantasy: Palo and Remy.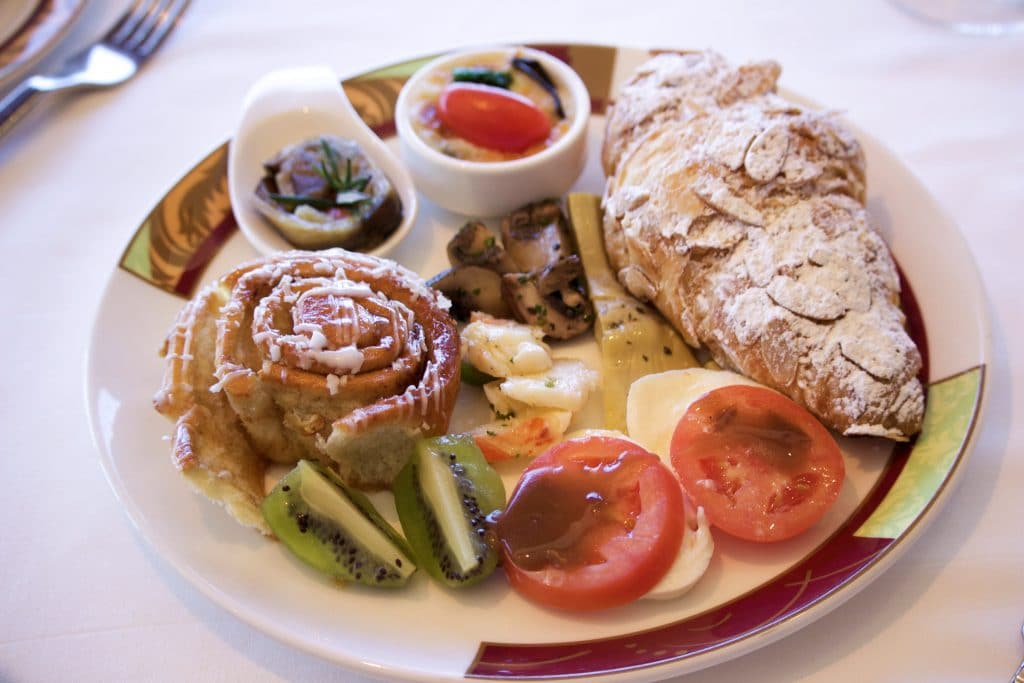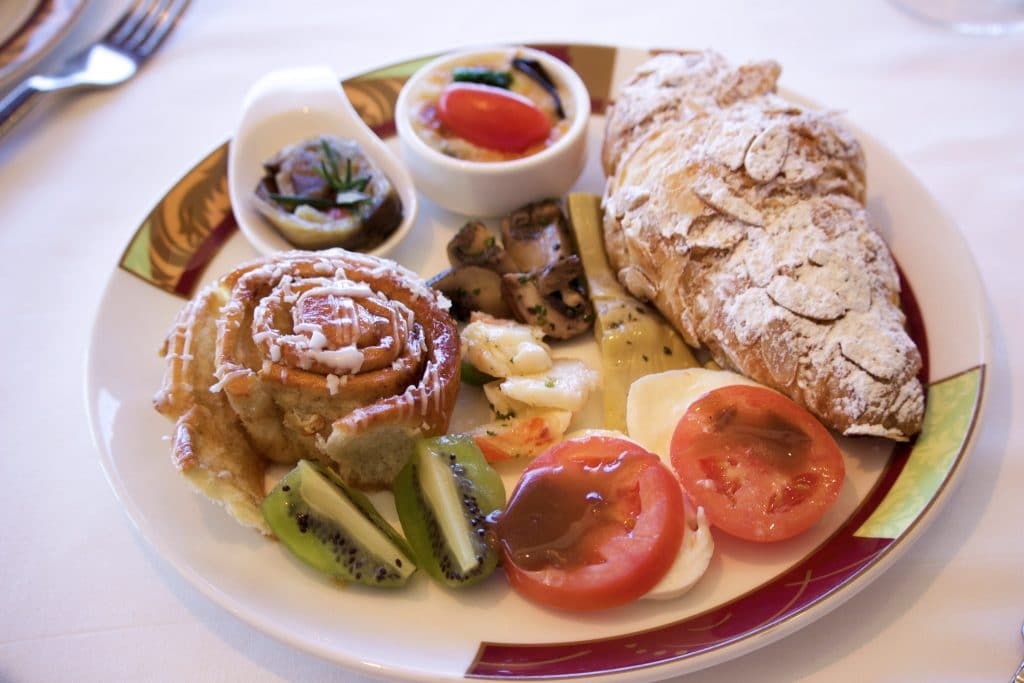 We were lucky enough to get reservations for brunch and dinner at Palo on our last cruise. Hopefully, we'll get reservations for Remy on our next cruise. Make sure you book as soon as your window opens up so you don't miss out-- these reservations are hard to get and this was one of our favorite adult Disney cruise activities!
Wanna see all the food offered at Palo brunch? Watch this video!
Then watch this video of our decadent dinner at Palo!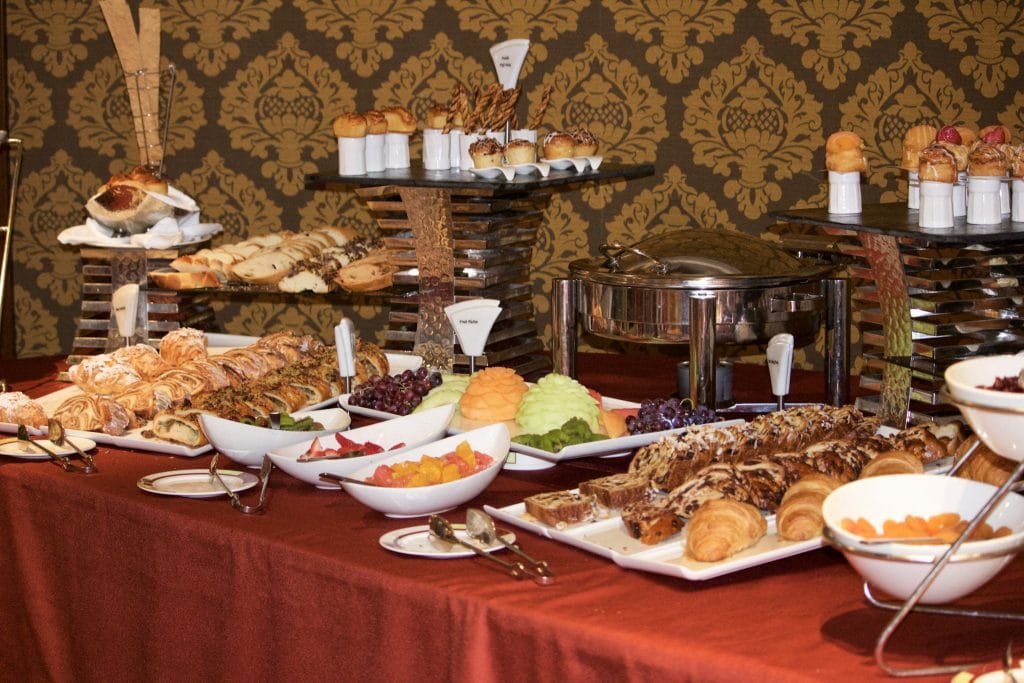 Read this post to find out which was better: Palo brunch or Palo dinner?
6 - Go to the Movie Theatre
Make it a date night, go have a romantic dinner at Palo and catch a flick after!
There are two movie theaters on the Disney Fantasy; the Walt Disney Theatre and the Buena Vista Theatre. All of the Broadway-style shows are shown at the Walt Disney Theatre while movies are shown all day at the Buena Vista Theatre.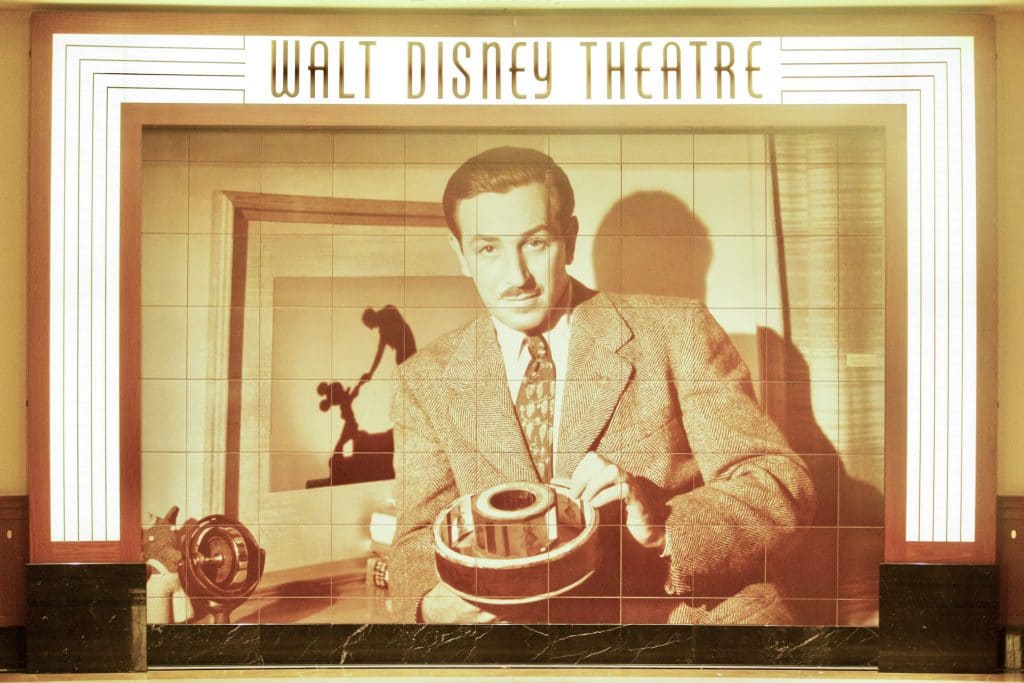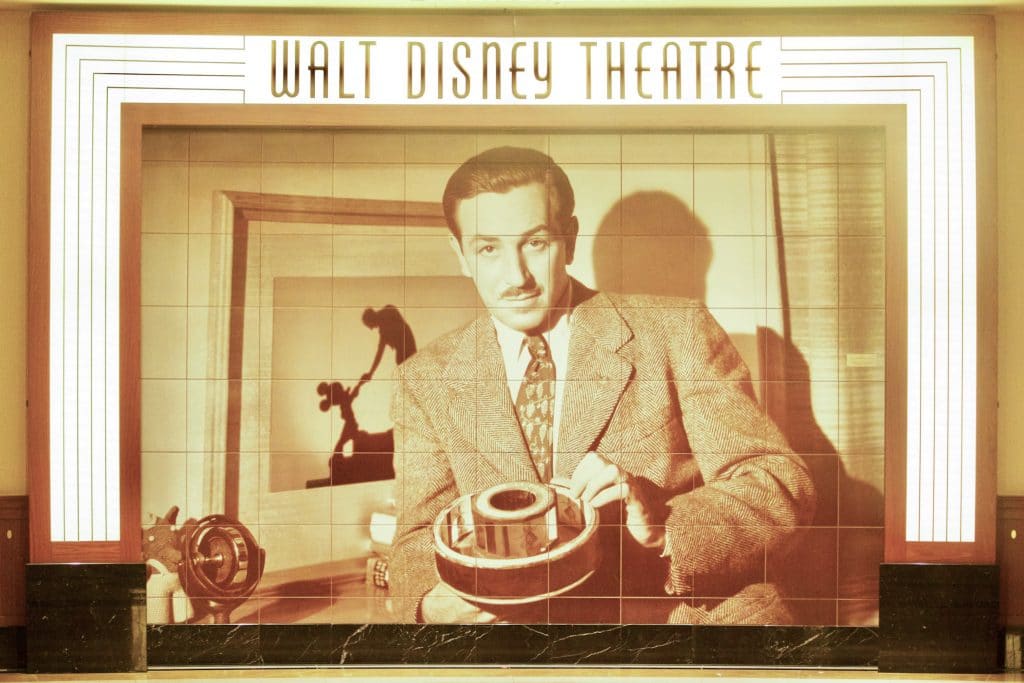 If there is a big movie release (on our cruise we got to see the new Pirates of the Caribbean movie the night before it was released) it will be shown in both theatres to accommodate all guests.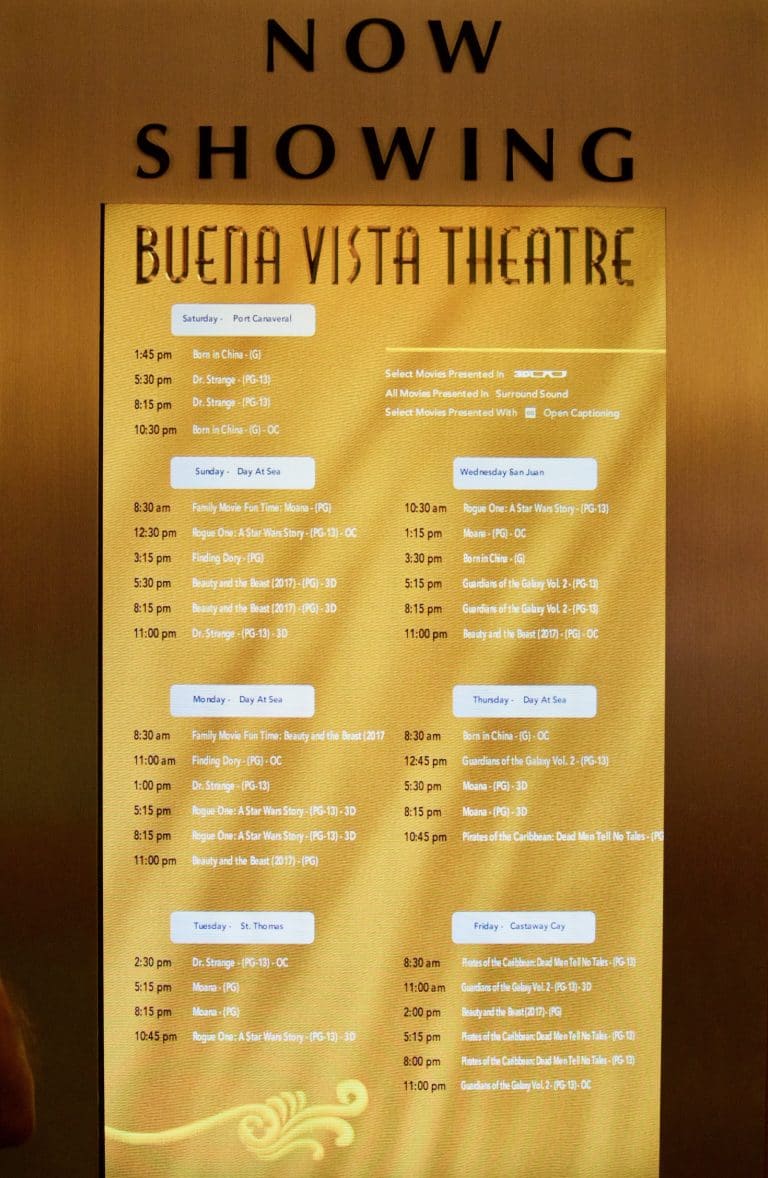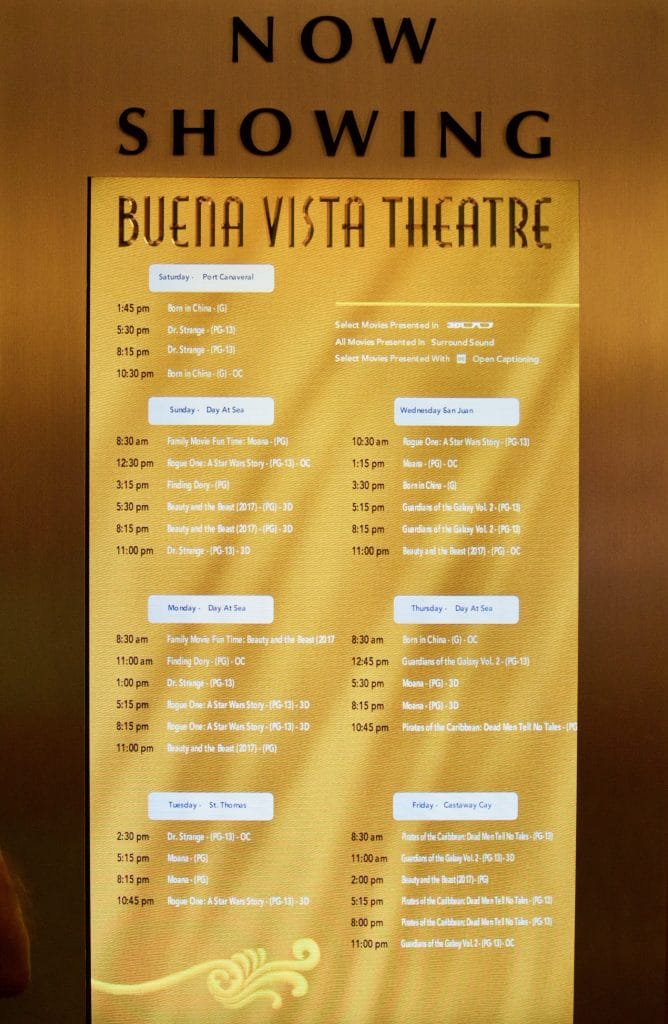 7 - Watch the Sunset
I wish we had done this every night on our Disney cruise!
On the last night, we went to the bow on the top deck and watched the most beautiful sunset we've ever seen. Up until then, I thought the sunsets from our verandah were the best. Nope.
Watching the sun dip below the vast, endless ocean, was breathtaking-- and windy!
Seriously, don't miss it. I'll never forget it!
8 - Experience an Exciting Excursion at Each Port
There are plenty of adult-only excursions to do at each port!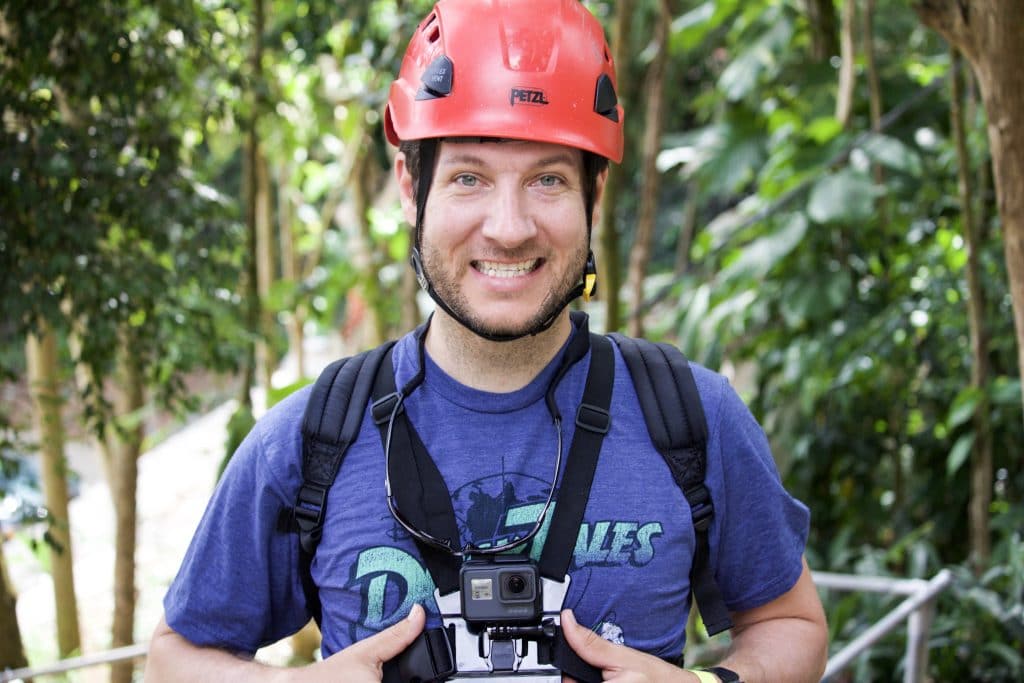 While at St. Thomas, we went zip lining at Tree Limin' Extreme Ziplining and loved every second of it! Kids can also go ziplining there but we didn't have any kids in our group and I didn't see any in the other groups around us.
Watch this video to see more of our exciting zip lining adventure!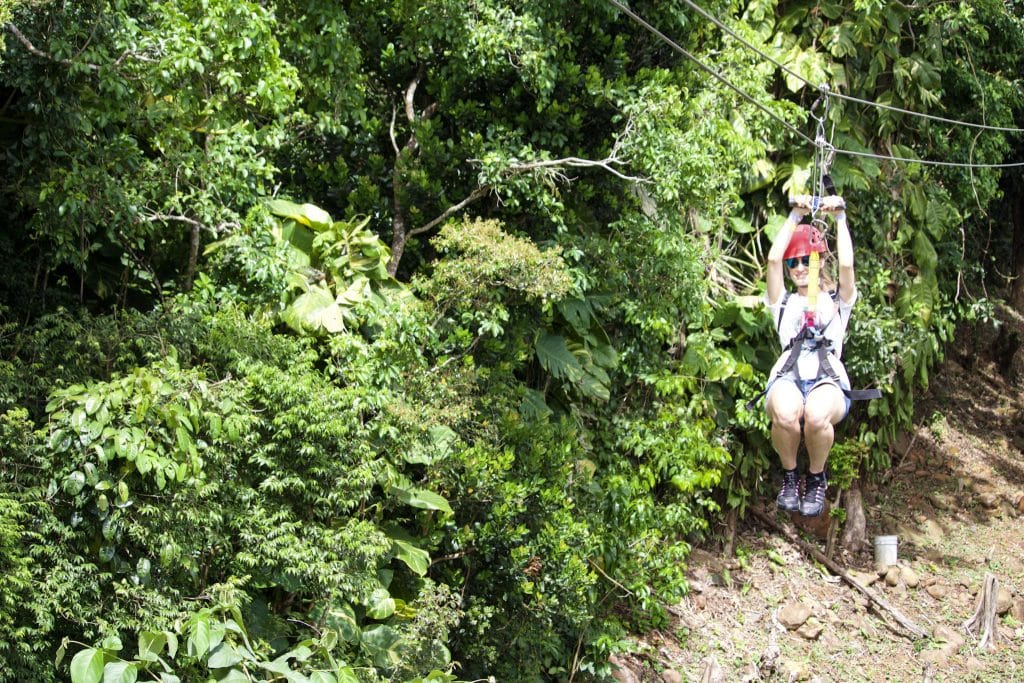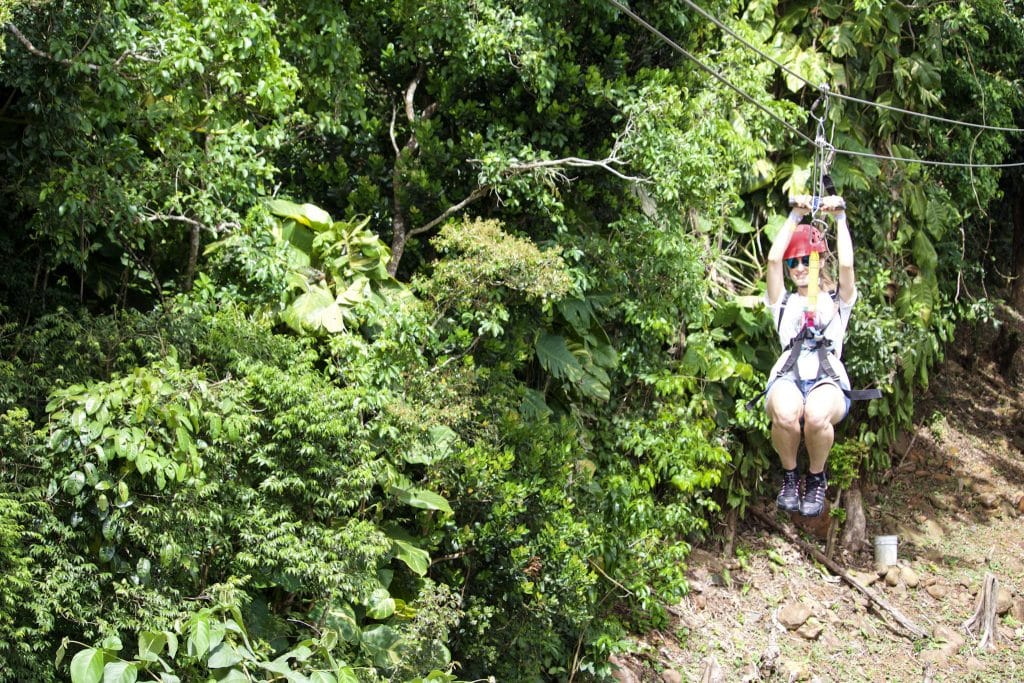 9 - Visit the Senses Spa & Salon
If you're not an adrenaline junkie then the spa will be the perfect kid-free place for you to relax and unwind in peace.
Visiting the spa was one of the only adult-only Disney cruise activities that we didn't get to do, we just ran out of time! I think...
Travis isn't really a lay down and relax kind of person, he always wants to go-go-go. So, maybe he made sure that our days were action-packed so we wouldn't have time for the spa. I'm not sure but I'm definitely going to schedule time for it on our next Disney cruise.
10 - Attend Mixology Classes and Beverage Tasting Seminars
We attended a few of the beverage seminars and one of the mixology classes...they were so much fun!
The beverage tasting seminars are each based on a different type of liquor, wine, or beer. For example, at the tequila tasting, they had three different types of tequila for us to sample, plus a dessert tequila and a margarita. While you're sampling the tequila there is a tequila specialist giving you a little background about each tequila.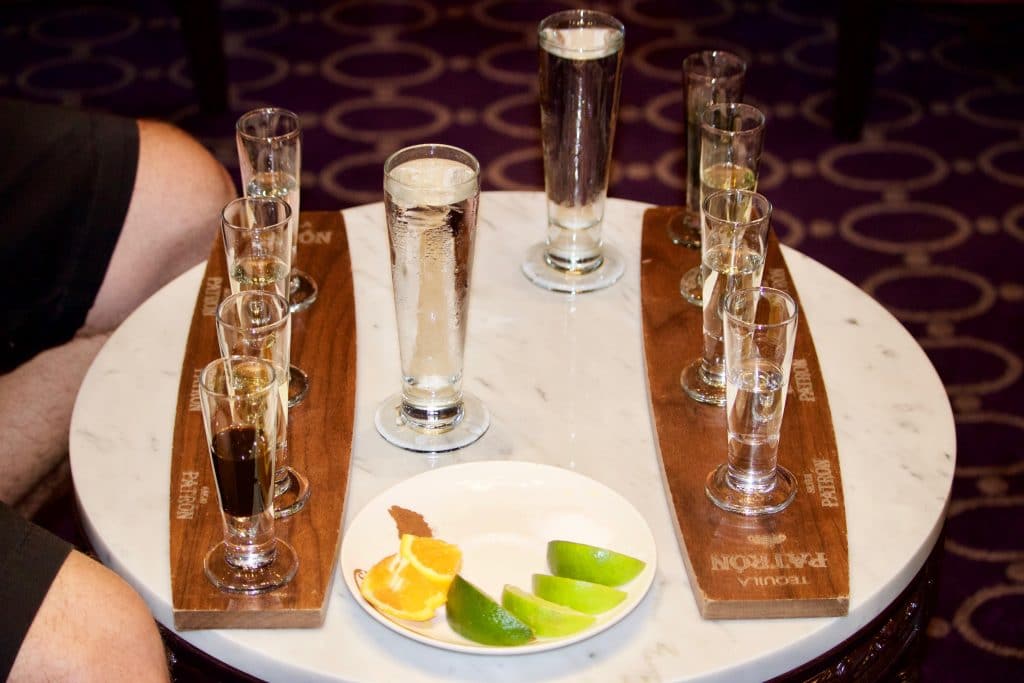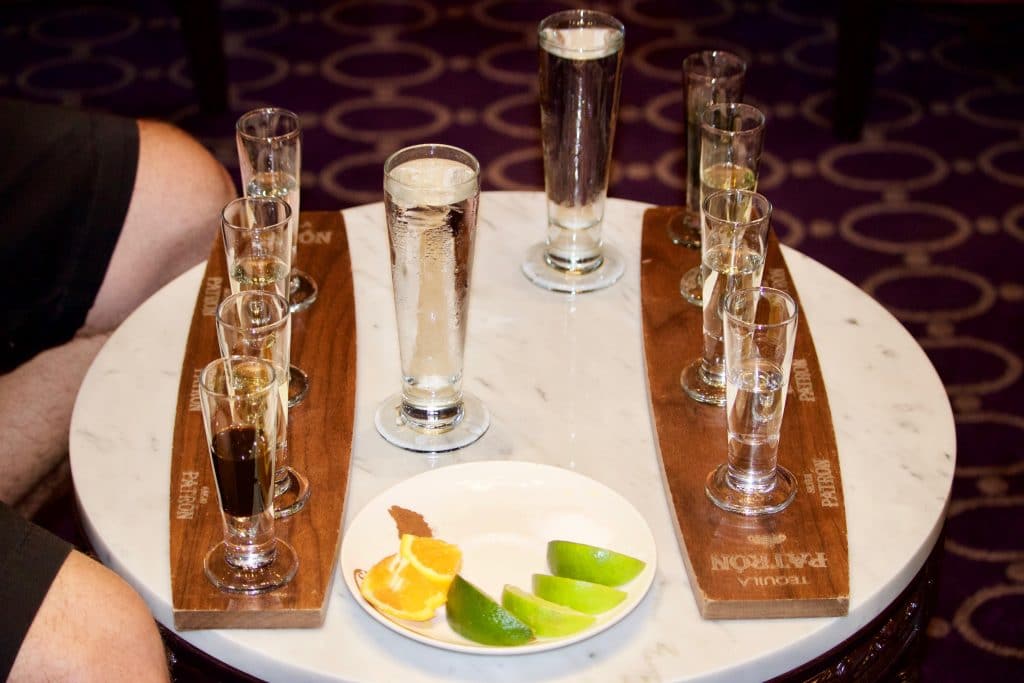 At the mixology class, you get to try 4-5 different cocktails and they show you step-by-step how to make each one. It's more hands-on, you can volunteer to go up to the bar and make the drinks for the people in the class. Travis really liked doing that.
You can now book these classes online once your window opens!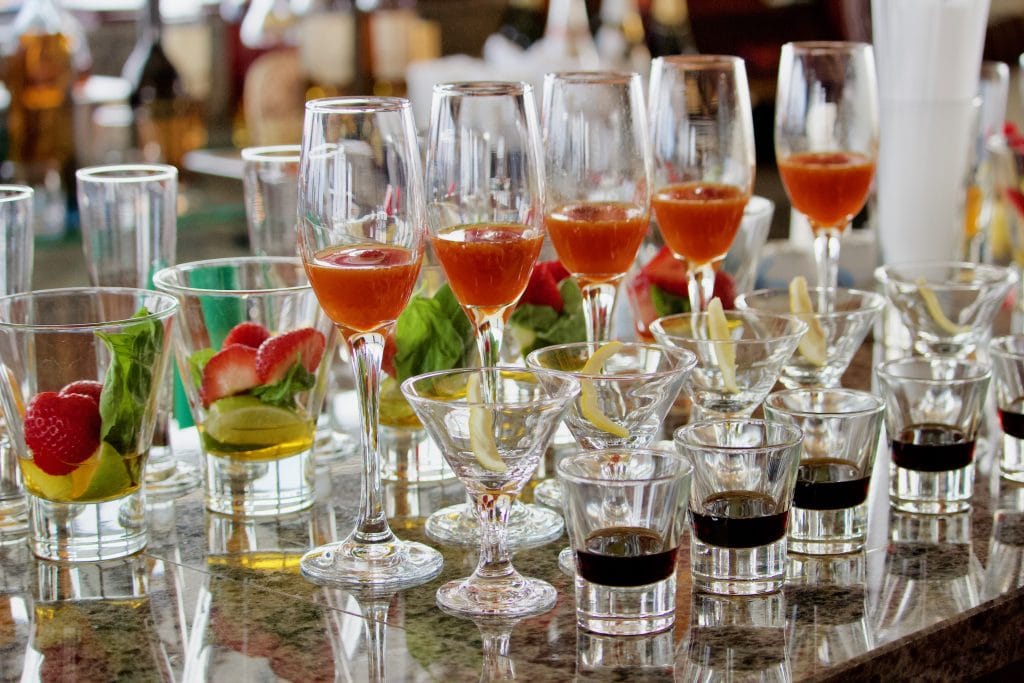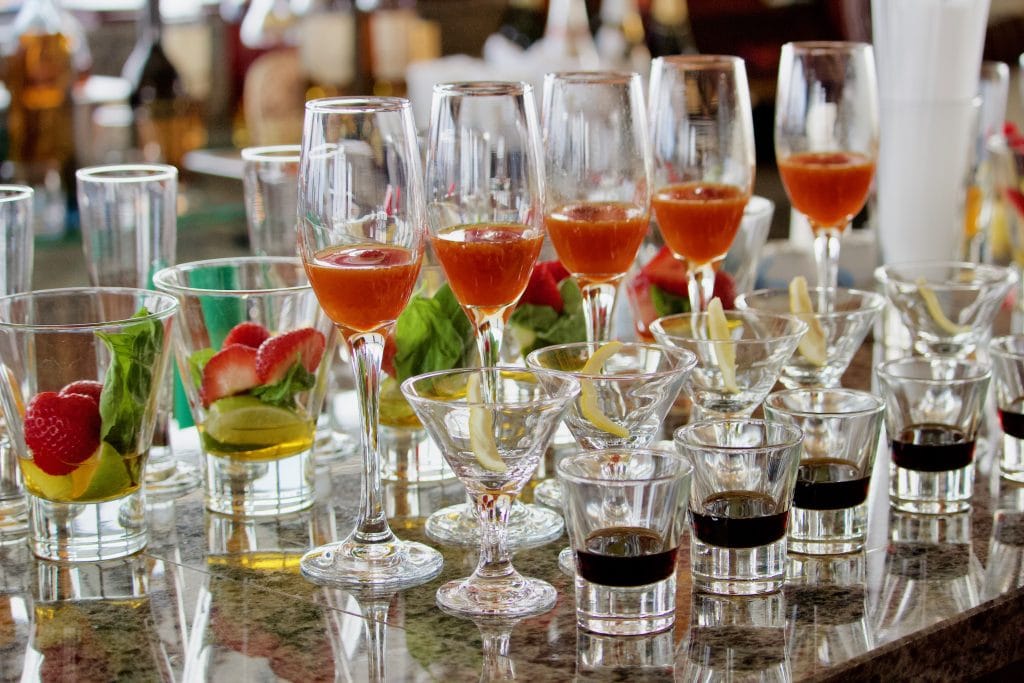 11 - Enjoy the Stage Shows
Every night on the cruise, we went to the Walt Disney Theatre to watch the show after dinner. It's relaxing and a fun little nightcap before heading up to your room for the night.
All of the shows are family-friendly but they're not geared towards kids. We especially loved the Broadway-style Aladdin show, magic show, and the comedy acts.
After the show, head up to the gelato shop and grab a scoop!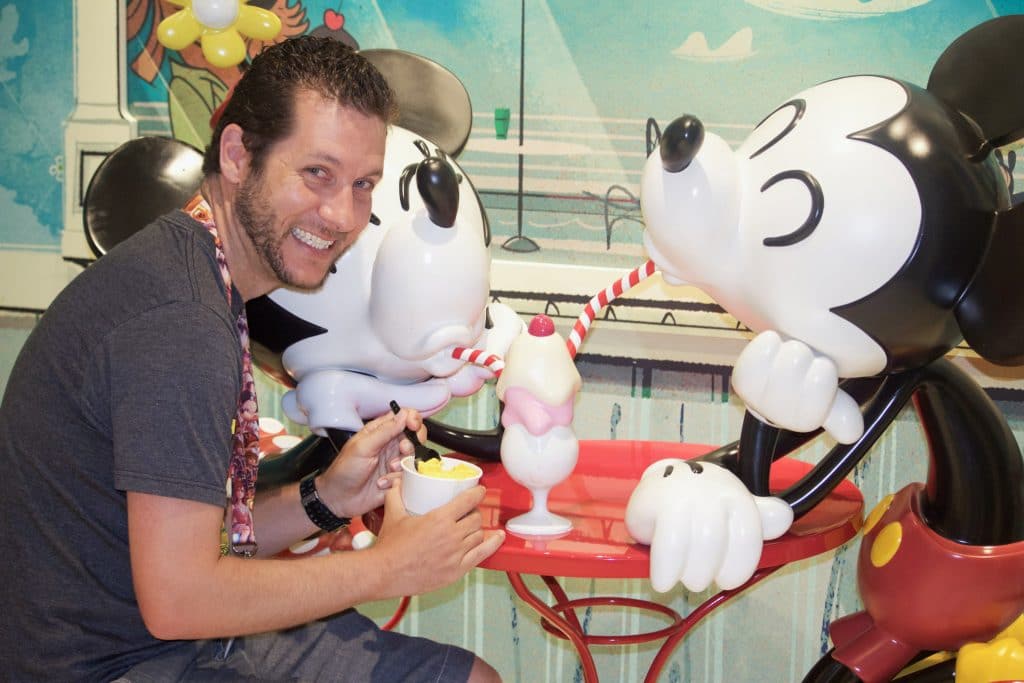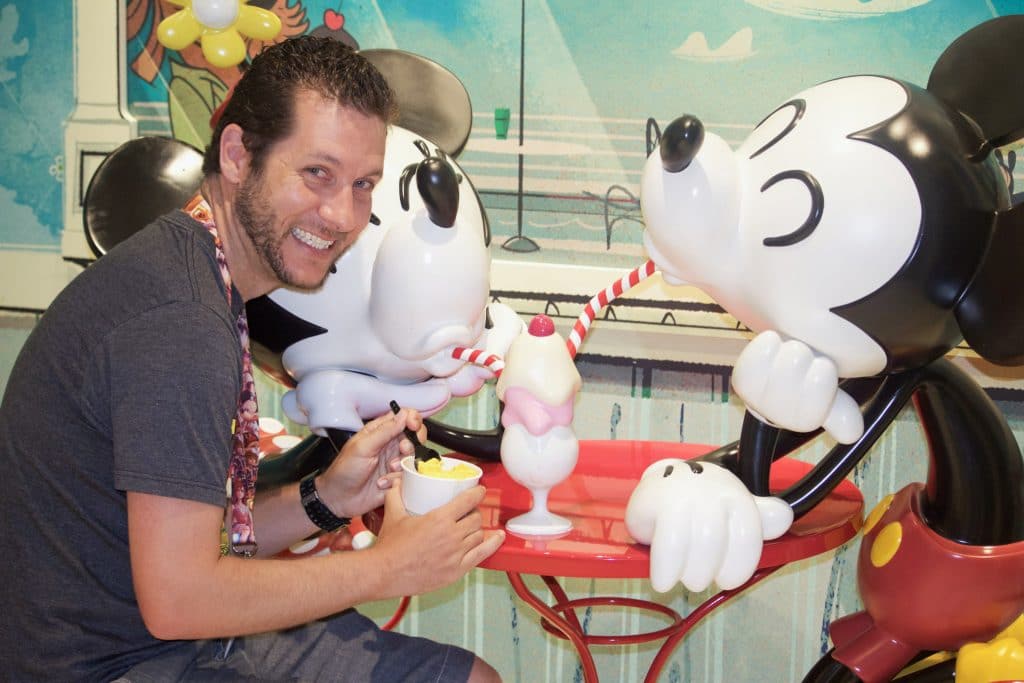 I hope this list helps you to see that there are so many fun Disney cruise activities for adults too! Ignore anyone who tells you that Disney cruises are just for kids because they're wrong, there's something for everyone! We had the best time and can't wait for our next Disney cruise!
More Disney World Posts to Help You Plan Your Next Trip!
Guide to Eating Vegan on a Disney Cruise
Epcot Party for the Senses Review
5 Activities You Don't Want to Miss at MVMCP!
159 Disney Cruise Tips I Wish I Would've Known Before My First Cruise
How to Ride Avatar Without the Wait or a Fastpass!