You can make this super quick and delicious turmeric coconut milk chia seed pudding the night before so you have an easy breakfast in the morning or a healthy afternoon snack! Vegan and gluten-free.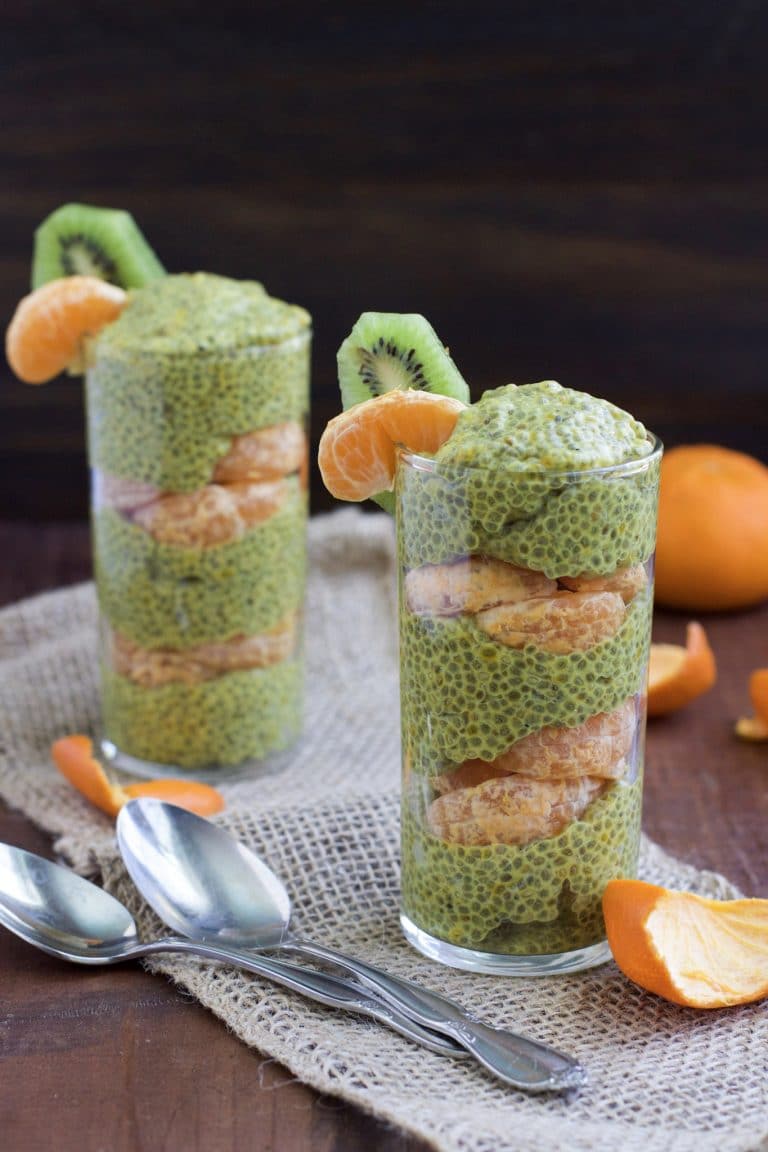 Turmeric Coconut Milk Chia Seed Pudding
I used to only eat chia seed pudding for breakfast but I started doubling my recipe so I would have enough for an afternoon snack too. It's easy, tasty, convenient and filling because of the protein in the chia seeds. Did you know that you get almost 5 grams of protein per ounce of chia seeds?!
I like to layer the turmeric coconut milk chia seed pudding with whatever fruit I have on hand to change up the consistency. I don't mind the seedy texture but when it's mixed with the fruit it tastes like a parfait. I used my favorite satsuma orange slices (because they're in season) but any fruit would be delicious!
If you don't like the soaked seed texture, you can blend all the ingredients together before you let the pudding soak and it will turn out much smoother, like real pudding. It's just an extra step, so I usually skip it because I always seem to be short on time.
What's So Great About Turmeric?
People put it in their milk (golden milk, anyone?), smoothies, soup, salad dressing, curry dishes and they even take Curcumin as a supplement because it's so good for you. It's an anti-inflammatory, it boosts brain function and helps to fight off a myriad of diseases that attack your body.
I added turmeric to my coconut milk chia seed pudding mainly for the health benefits but it also gave it a beautiful color and a delicious earthy flavor that ended up being really tasty.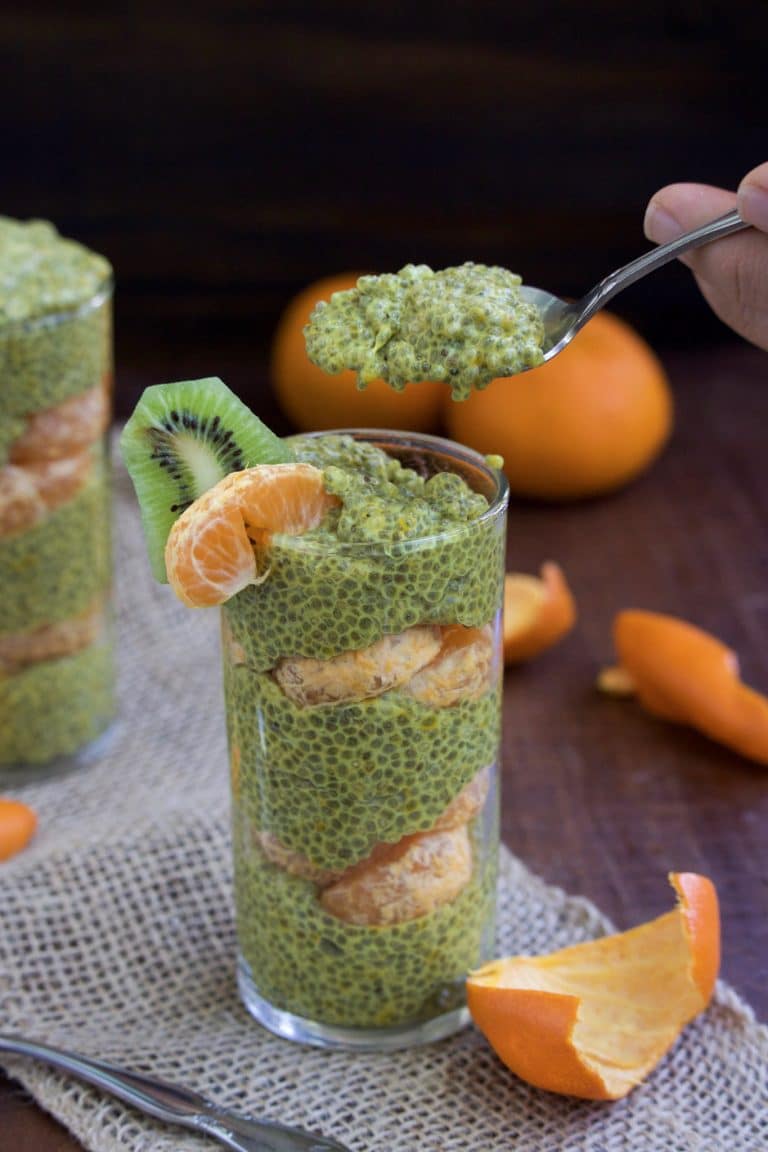 I added kiwi slices too because they're loaded with vitamin C, even more than a whole orange, but that's optional too!
Healthy Snacks On The Go
Turmeric coconut milk chia seed pudding makes a great healthy snack on the go. You can pack it in a mason jar and take it with you! If you're one of those people who dislike mason jars then any glass container will do. Try to stick with glass if possible to avoid the plastic containers that might leach into your food. I recently went through all of our kitchen stuff and got rid of all the plastic and switched to glass Snapware. There really is no excuse to not eat healthy when you're out and about.
I also stopped using the plastic produce bags at the grocery store by bringing my own reusable cotton bags and my own shopping bags. I love them!
If you make this coconut milk chia seed pudding please share it on Instagram using the hashtag #StaceyHomemaker so I can see your delicious creation!
More Vegan Breakfast Recipes You'll Love!
Acai Chia Seed Pudding Parfait
Crockpot Peanut Butter Chocolate Protein Oatmeal
Kiwi Mango Cherry Chia Seed Pudding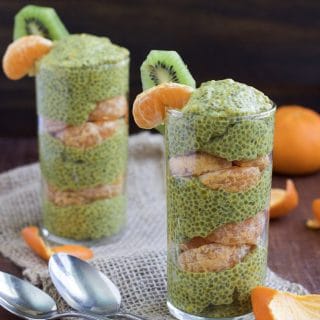 Turmeric Coconut Milk Chia Seed Pudding
Print
Pin
Rate
Total Time:
4
hours
2
minutes
Instructions
Add chia seeds, coconut milk, turmeric, and maple syrup into a bowl and mix it well to combine.

Cover it and then put it in the fridge and let it sit for at least 4 hours or overnight.

Spoon the chia pudding into a tall glass and alternate layers with fruit.