Everything you might find in a graveyard has made its way into this devilishly spooky pizza! Use a frozen pizza for the base but scare it up with eyeballs, spiders, tongues, vampire fangs, and worms for your kids before you go out trick or treating on Halloween! Vegetarian.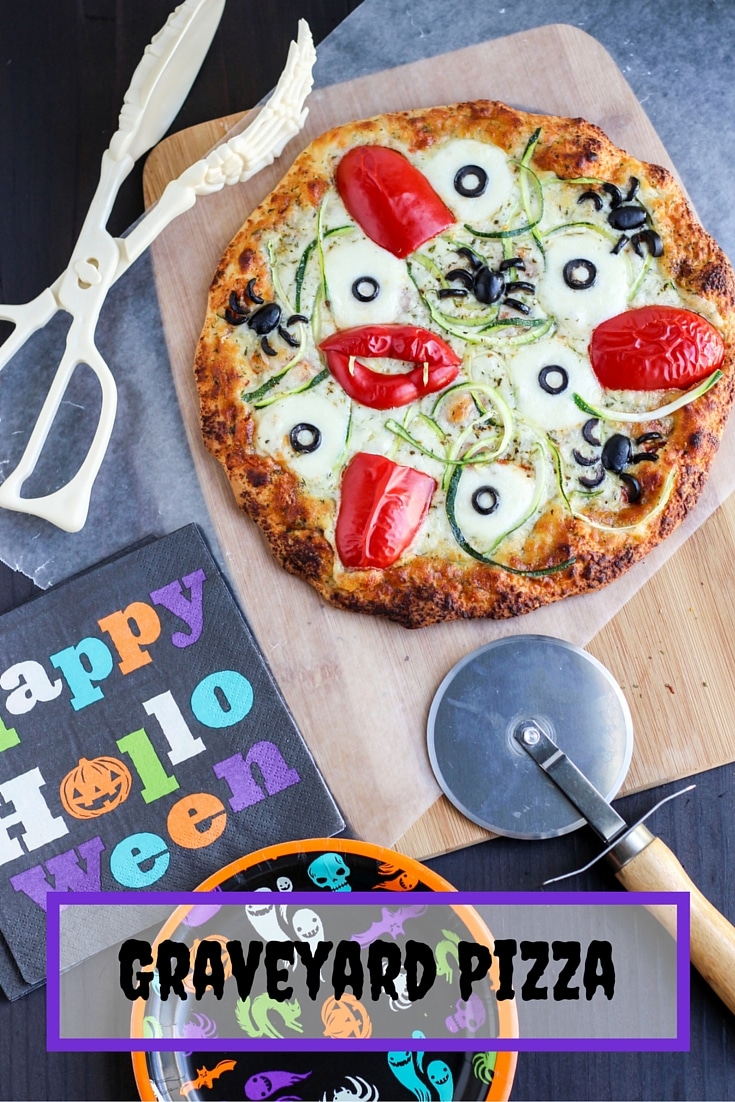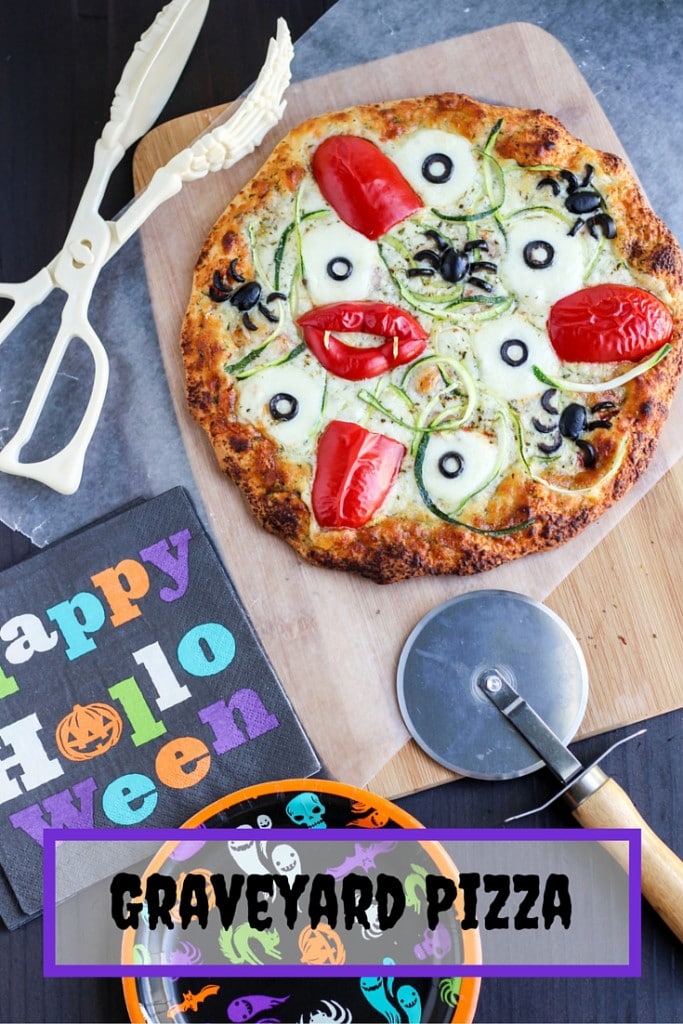 What could be better to have for dinner on Halloween than a graveyard pizza? Nothing!
It's the only night of the year that it's acceptable to eat spiders, tongues, worms, and eyeballs! I'm telling you, the kids will love this. The best part is that it's super easy to assemble, and if you use a frozen pizza for the base, all you have to do is make your spooky toppings.
Of course, you can make your own pizza dough, but I'm looking for a quick dinner to whip up before going out for the night! I don't want to worry about clean up or being in the kitchen for hours. Kids love pizza, and they won't even know they're eating a bunch of veggies. My mom used to make food like this for us when we were little, we loved it, the holidays were always magical at our house!
…