Mix this flavorful vegan basil pesto sauce made with pumpkin seeds with your favorite pasta for a quick & healthy dinner! Dairy-free & vegan.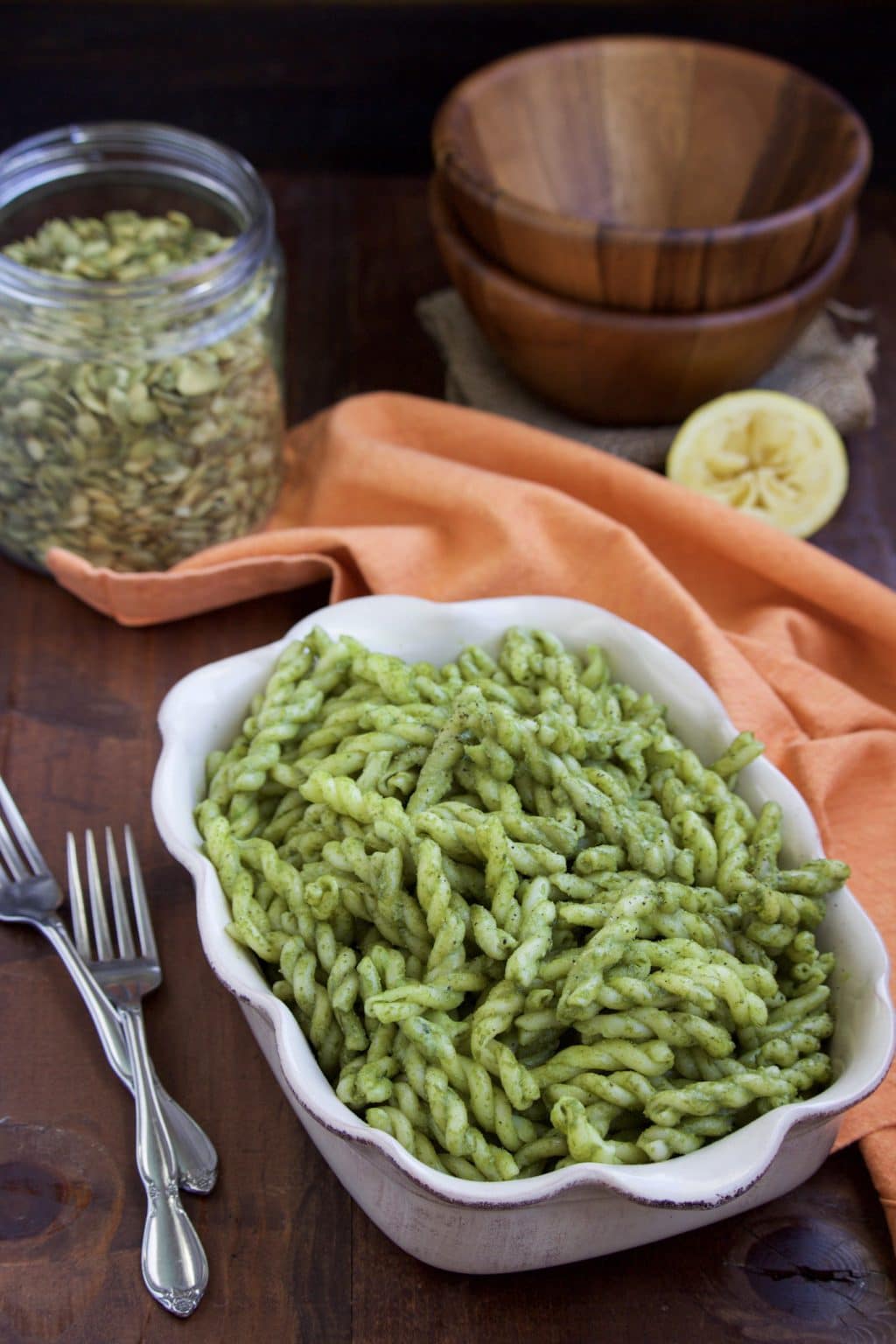 I try to eat healthy veggie-loaded meals 90% of the time, but sometimes I just need a cheat day!
On those cheat days, I usually crave some type of pasta, pizza or chocolate (black bean brownies, anyone?). Doesn't everyone?!
Mac and cheese is one of my all time favorite foods but since I've been dairy-free, I can't make my favorite butternut squash macaroni and cheese anymore. Make sure you check back next week for my new macaroni recipe that doesn't have any dairy or butternut squash in it!
My trusty vegan basil pesto sauce recipe is one that I make often and it always hits the spot when I'm craving pasta! This recipe has no parmesan cheese, no nutritional yeast, and no expensive pine nuts. It's 100% delicious with simple, inexpensive ingredients that you probably have in your pantry right now!
…