Cauliflower florets are tossed in a creamy oat flour batter, coated in panko breadcrumbs, and tossed in vegan buffalo sauce before being twice-baked to make perfectly crispy vegan buffalo cauliflower nuggets! Tuck these tasty morsels into warm tortillas for a taco dinner that everyone will love!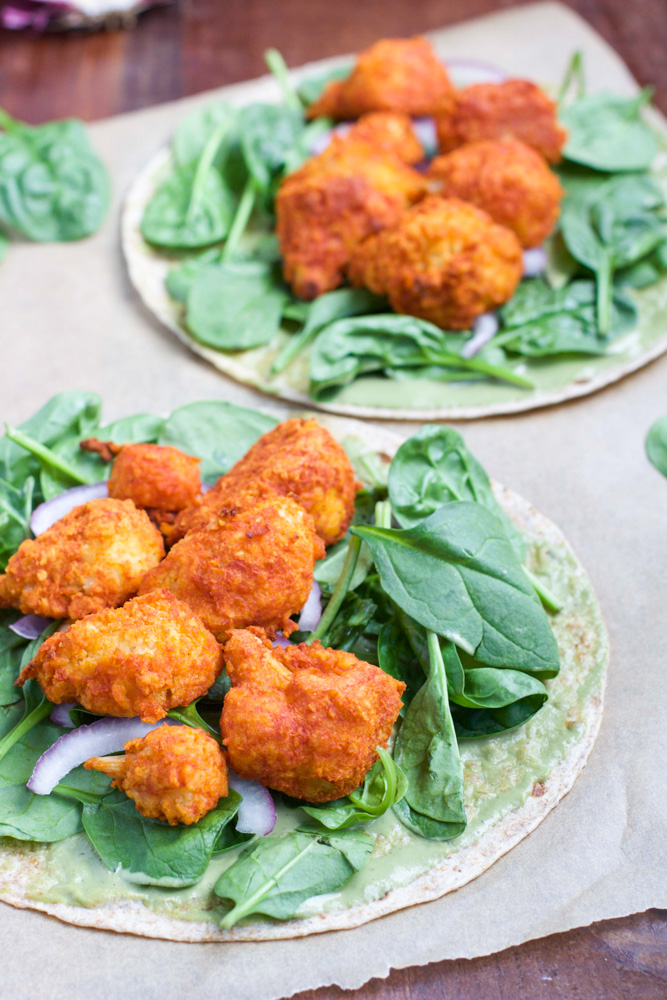 The day after I made this recipe for the first time, my husband asked if we were having those "bomb ass tacos" again for dinner that night because he really liked them. I thought that sounded like a great name to call these vegan buffalo cauliflower tacos because they really are bomb ass! They're crispy on the outside and melt in your mouth, tender on the inside!
This dish is not complicated to make and it only requires a few simple steps to make something truly delicious! You can enjoy these zesty buffalo cauliflower nuggets in tacos, as vegan "wings" with dipping sauces, or as a spicy salad topping. Plus, it's ready in less than one hour!
…