Up your morning smoothie game with these 29 delicious healthy fruit smoothie recipes. Each recipe is loaded with fruit and nutrition to jumpstart your day! Vegan, dairy-free, gluten-free.
***This post contains affiliate links.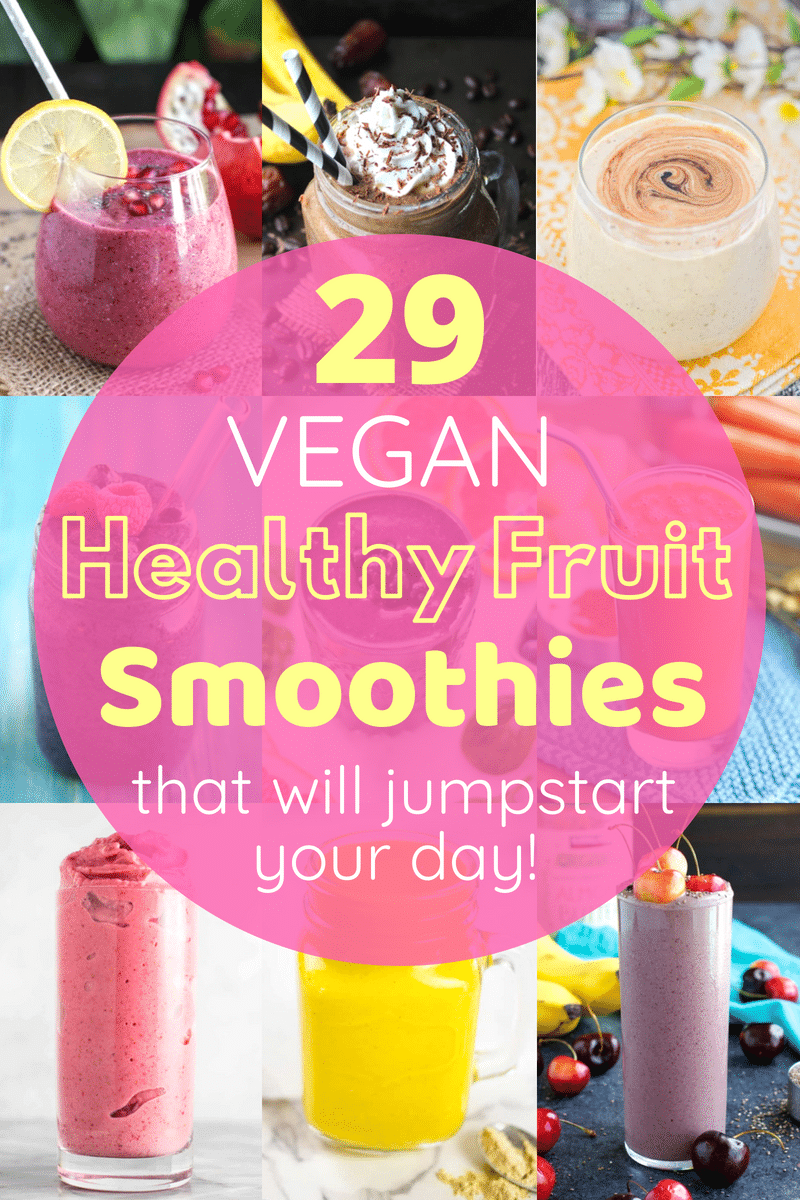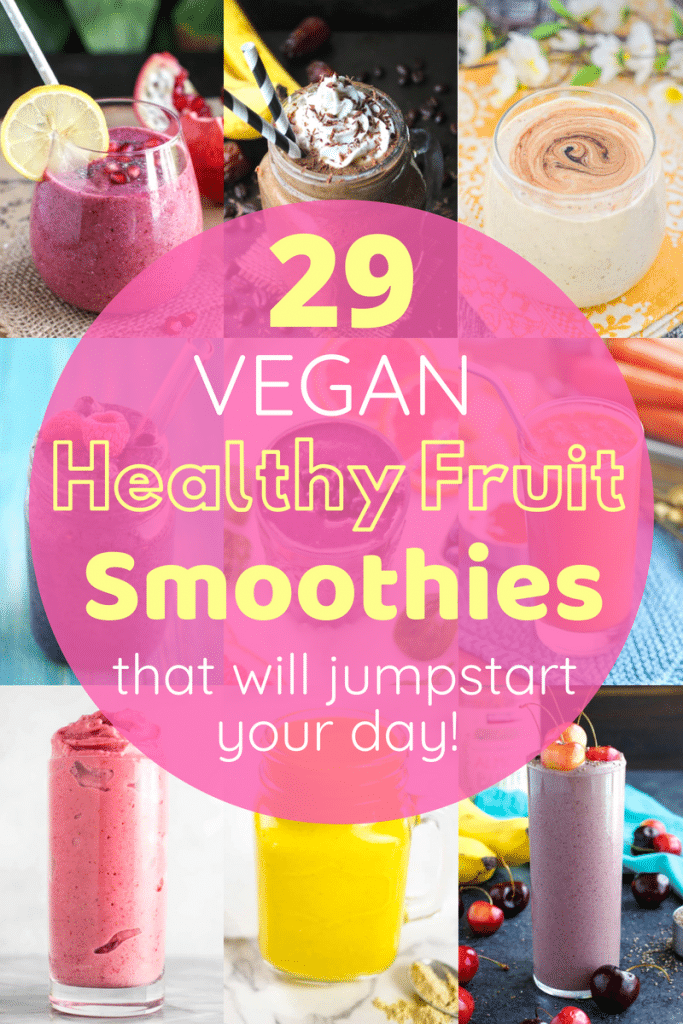 Ya know, I never used to really like smoothies.
Why? Because I was doing it wrong!
I bet you're thinking, "you can't mess up a smoothie recipe, it's too easy!"
Well, let me tell you. 
I was blending a handful of greens with a handful of fruit and using water as a mixer and no frozen fruit! What was I thinking?
My smoothies turned out room temperature, watered down, and they were usually gray. I didn't understand what people liked about them!?
Easy Smoothie Recipe Tips
I kept playing around with different variations and I started to notice that the smoothies that I really liked and enjoyed drinking were creamy smoothies that followed a flavor profile: fruity, green, chocolate, vanilla, etc. Not just a bunch of random ingredients thrown together with water as a mixer. It doesn't work when you just put in a little bit of everything, hit the blend button, and cross your fingers.
If you use fruits that taste good together + follow the tips below, your smoothie will turn out delicious!
Make it easy on yourself, buy bulk bags of frozen organic fruit (Costco is my go-to place to get a good deal on organic frozen fruit– my

vegan Costco shopping list

has all the fruit prices) to use for your smoothies.
Don't use water as the liquid component, creamy nut or plant milk makes it taste so much better! Trust!
If you come across a smoothie recipe that calls for orange juice, substitute plant milk. Orange juice is loaded with sugar and you're already getting plenty of natural sugar from the fruit.
Smoothies need a creamy ingredient, I prefer bananas, or almond butter…sometimes both!
Don't add ice to make it cold, it just waters the smoothie down. Use frozen fruit instead.
Use a high-powered blender to make super smooth and creamy smoothies. You don't want a gritty smoothie, it's just wrong! (Read the next section to see which blender that I think is the best smoothie maker.)
…