This smoky vegan salsa features seasoned roasted sweet potatoes, black beans, grilled corn, tomatoes, and fresh cilantro! It's extremely easy to make, protein-packed, and it's ready in 30 minutes! Enjoy it with chips, or you can add it to salad, tacos, or burritos!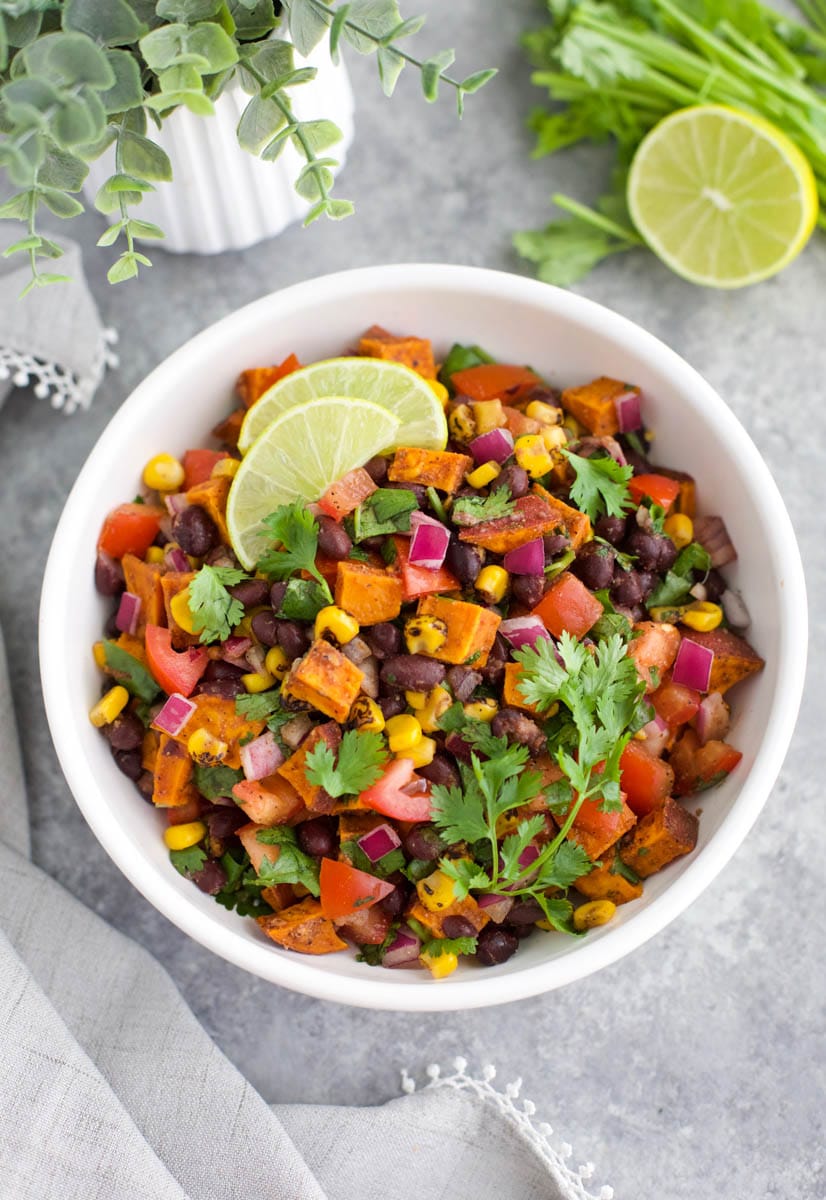 My husband is a salsa fanatic, so it feels like I'm constantly (more like weekly) making a batch of cilantro lime salsa, rainbow salsa, or watermelon mango salsa to keep in the refrigerator so he can put it on allll the things! He's not really a fan of sweet potatoes, but we had an extra one that needed to be used up so I used it to make this chunky vegan salsa and he loved it!
Who would have guessed that roasted sweet potatoes are delicious in salsa!? Combined with black beans, grilled corn, juicy tomatoes, fresh cilantro, and smoky seasonings, this salsa in an incredibly tasty snack or flavorful topping for tacos, wraps, or burritos! Bonus, it's easy to make and ready in 30 minutes.
…