Say goodbye to plain old hummus and give this savory roasted acorn squash hummus recipe without tahini a try instead! It's super creamy, flavorful, and it's the perfect fall-inspired snack to enjoy during the holidays. Vegan and gluten-free.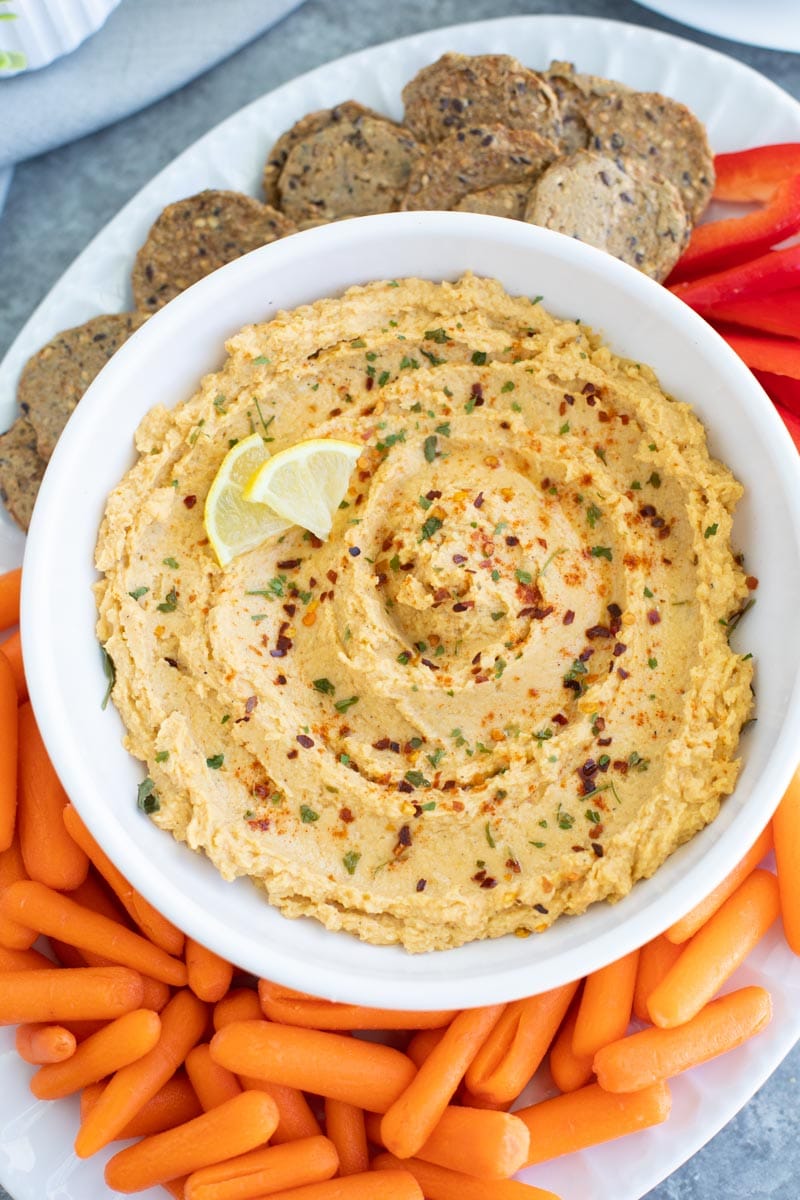 Want more easy vegan recipes? Join our vegan Facebook community below!
Are you sick and tired of eating the same old plain traditional chickpea hummus? If so, this roasted acorn squash hummus recipe is exactly what you've been craving! The acorn squash gives hummus so much flavor and it adds so much creaminess.
Also, if you're looking for a way to make homemade hummus without tahini, adding roasted acorn squash is the perfect substitution! The roasted squash adds flavor and makes the hummus extra smooth and creamy (that's exactly what tahini does).
You can make this roasted acorn squash hummus all year round (like I do!) but it's especially delicious and seasonal to make it during the fall. You're going to love this easy to make, protein-packed, and super tasty snack or appetizer!
…