Vegan broccoli salad is super creamy, crunchy, and delicious! It's loaded with crisp broccoli florets, sweet grapes, red onions, crunchy pumpkin seeds, and tangy dried cherries that are tossed in cashew cream sauce. Complete your summer cookouts or party with this easy to make gluten-free and vegan side dish!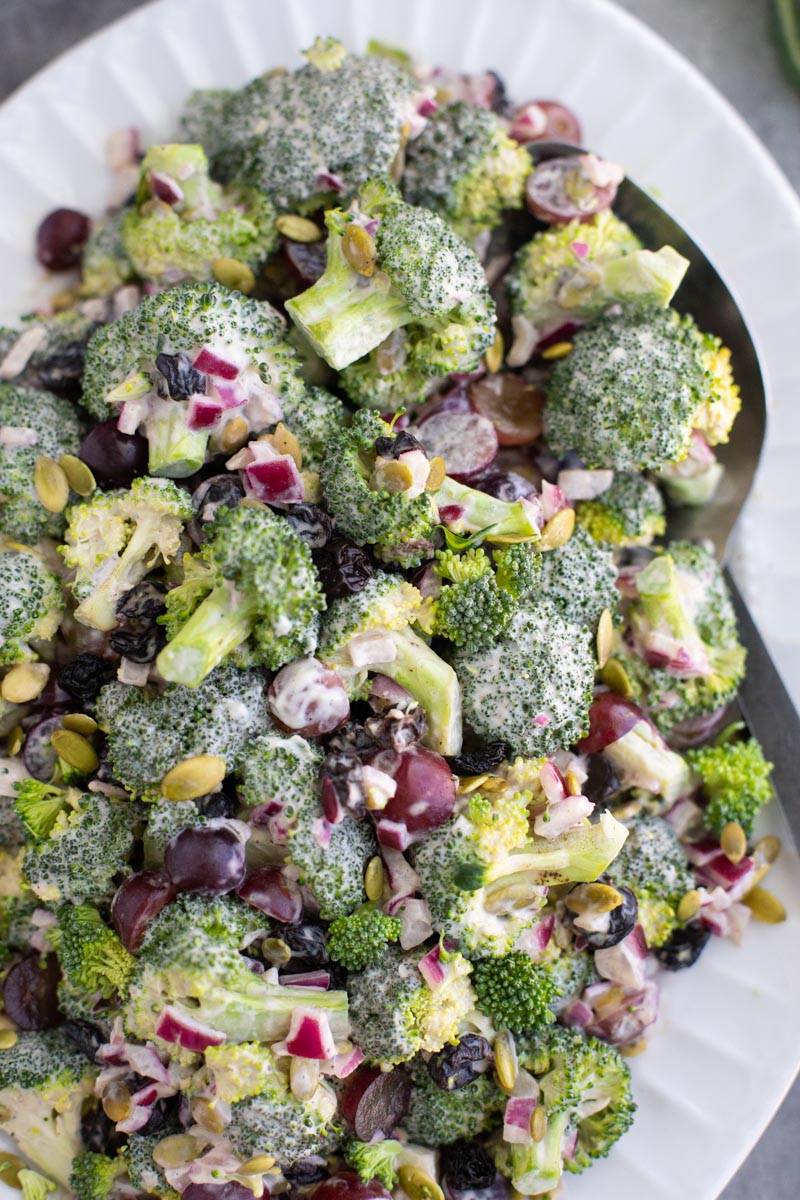 Have you tried the classic broccoli salad at Sweet Tomatoes? I used to love it before I went vegan, so I made a vegan version without mayo that tastes just as delicious! This version is so much better for you too, because it's free of refined sugar, oil, and bacon!
This raw vegan broccoli recipe is crunchy, creamy, and loaded with flavor! The refreshing salad features crisp broccoli florets, red onion, tangy dried cherries, sweet red grapes, crunchy pumpkin seeds, and it's all tossed in the creamiest cashew-based sauce. Believe me, this is the best vegan broccoli salad and it always gets rave reviews from everyone who tastes it! It's also the perfect cold vegan side dish to bring to a summer picnic, potluck, or BBQ!
…