Try these easy clock bagels for a simple New Year's day breakfast! Kid-friendly and they can quickly be customized for adults to enjoy too. Vegan and dairy-free.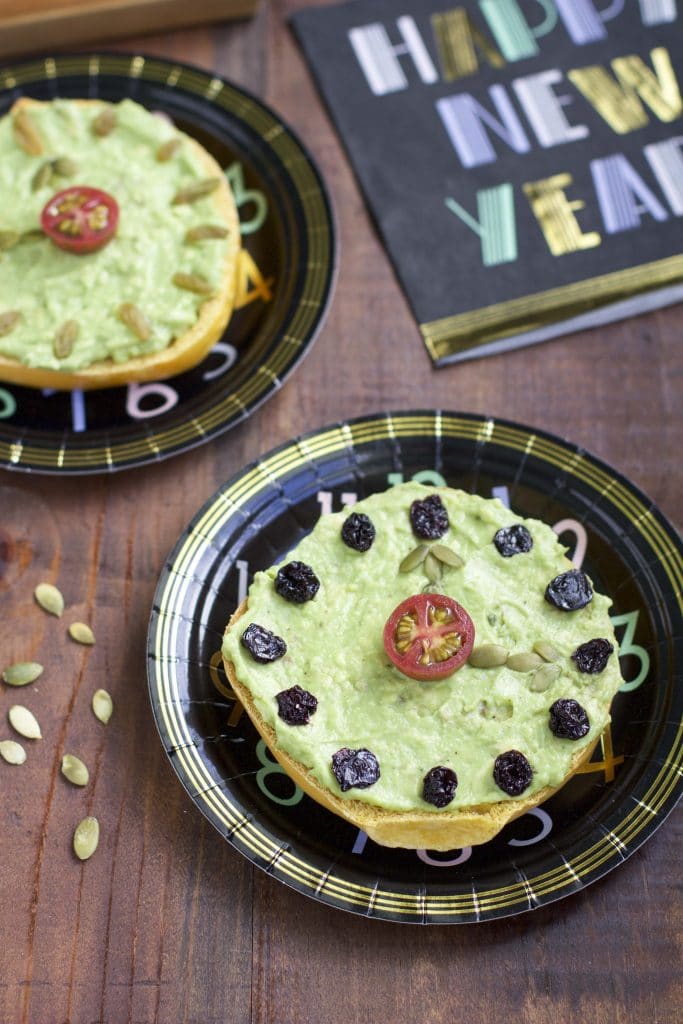 Happy New Year, friends!
I hope you all had a wonderful holiday break full of love, family time and delicious food!
We had a fabulous holiday. We celebrated Christmas for the first time at our house this year! Usually, we go to my parent's house but since we're getting married soon, we decided it was time to host!
Everything ran smoothly except that I burnt the cinnamon rolls I made on Christmas morning. My dad loves burnt food (weird, I know!) so he said they were perfect! Oh, thanks, dad!
Next year I won't burn the cinnamon rolls, I'm going to watch them like a hawk!
New Year's Eve Festivities
On New Year's Eve, we went to my parent's house for dessert, and then back to our house to ring in the New Year all warm and cozy on the couch while sipping our favorite pink bubbly. It was pretty low key…just how I like it!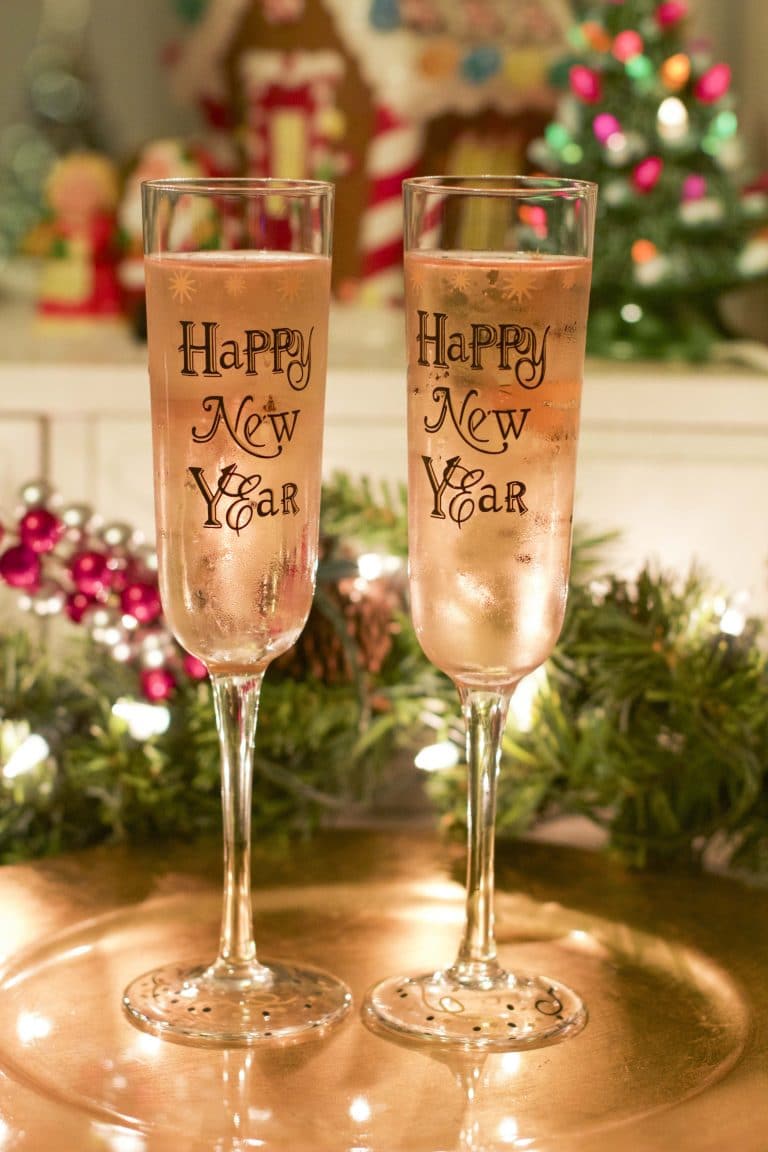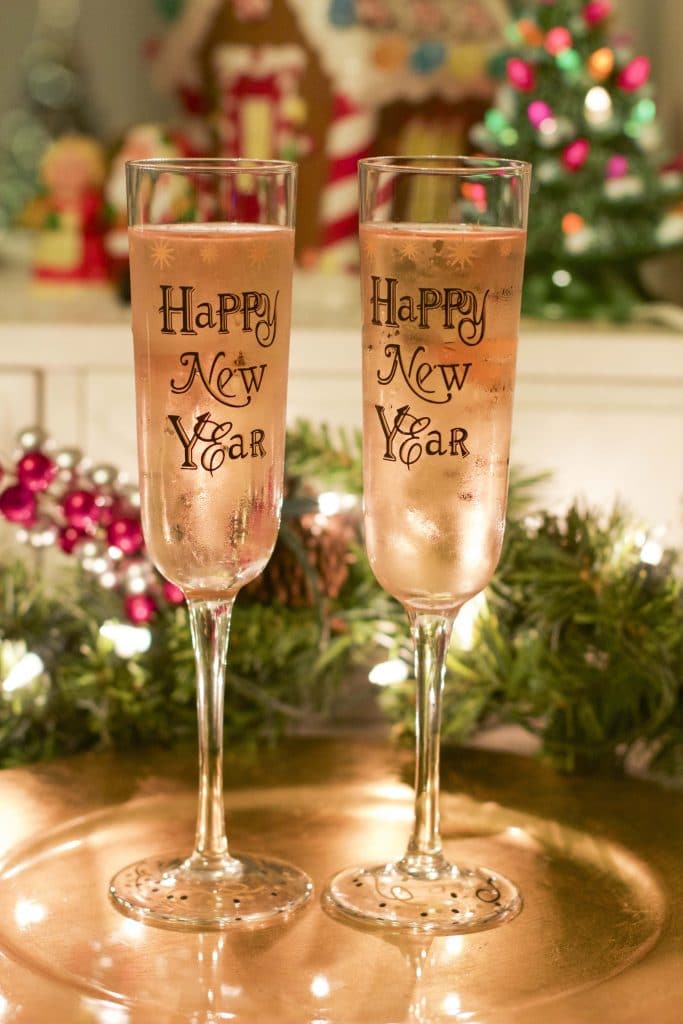 Rose Parade
I know today is January 2nd but I'm celebrating New Year's today too because we always watch the rose parade on New Year's day and it wasn't on yesterday.
Apparently, they have a "never on Sunday" rule, so if it happens to fall on a Sunday they move it to Monday. This has only happened 15 times in the 128 years that the rose parade has been happening, but I'm totally okay with extending the holiday for an extra day!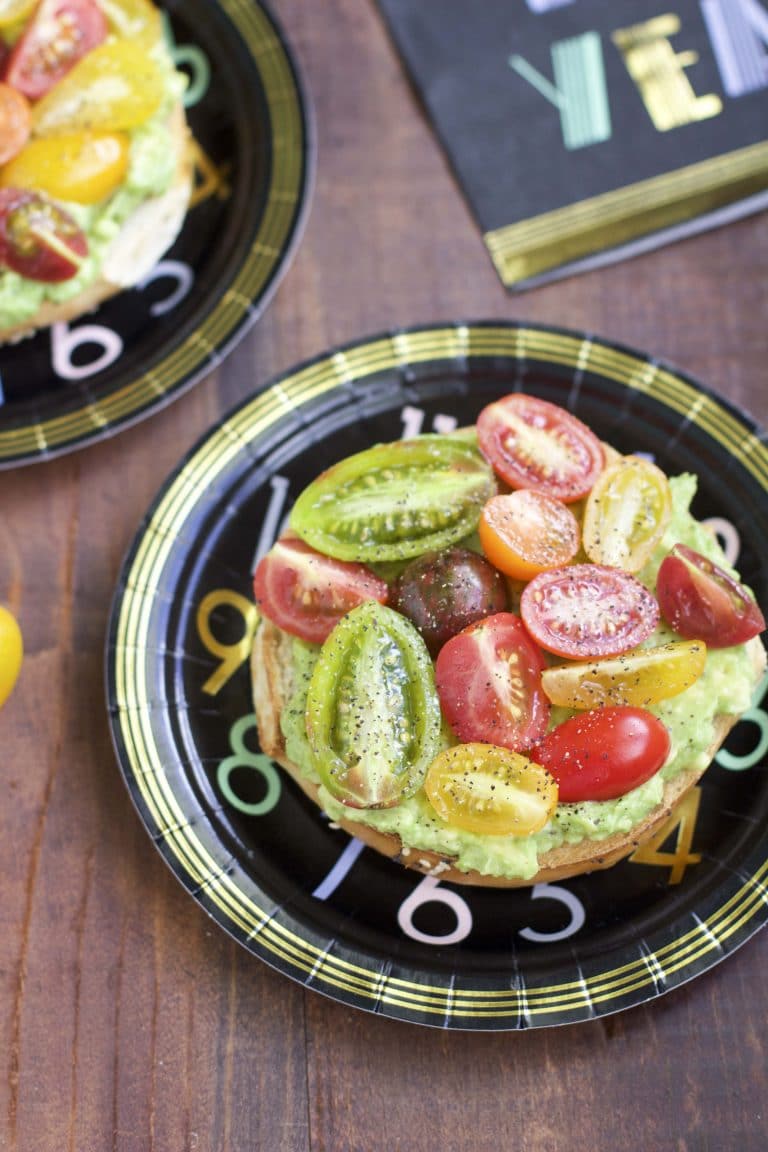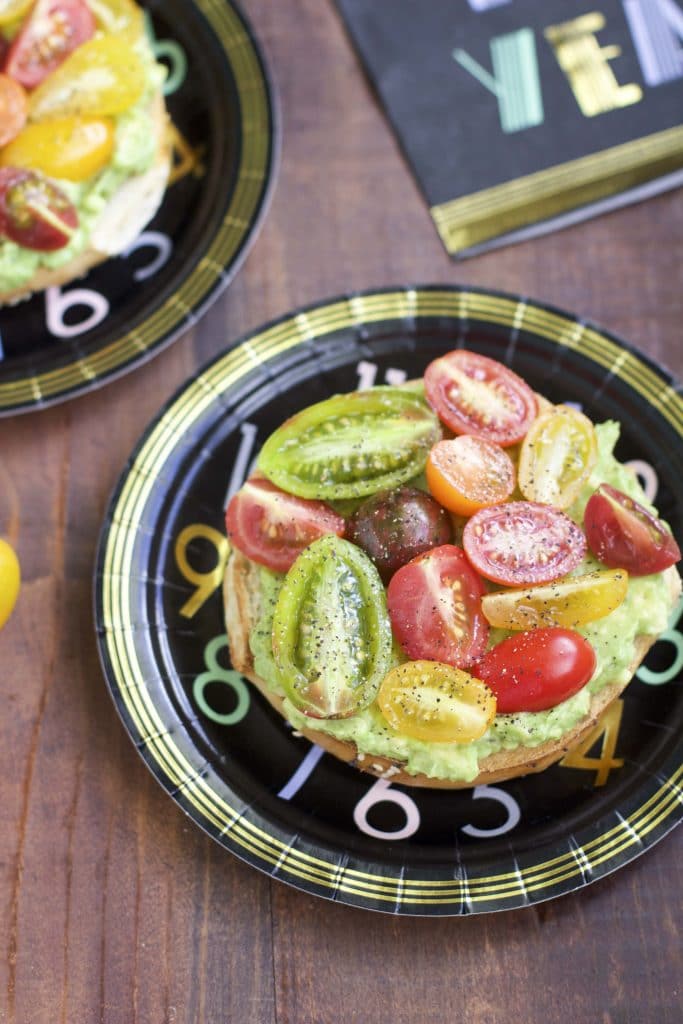 New Year's Breakfast
This morning for breakfast we made avocado toast (using bagels instead of my usual sprouted bread) and I piled them high with the most beautiful rainbow cherry tomatoes. My mom picked the carton of tomatoes out, so of course, they were perfect!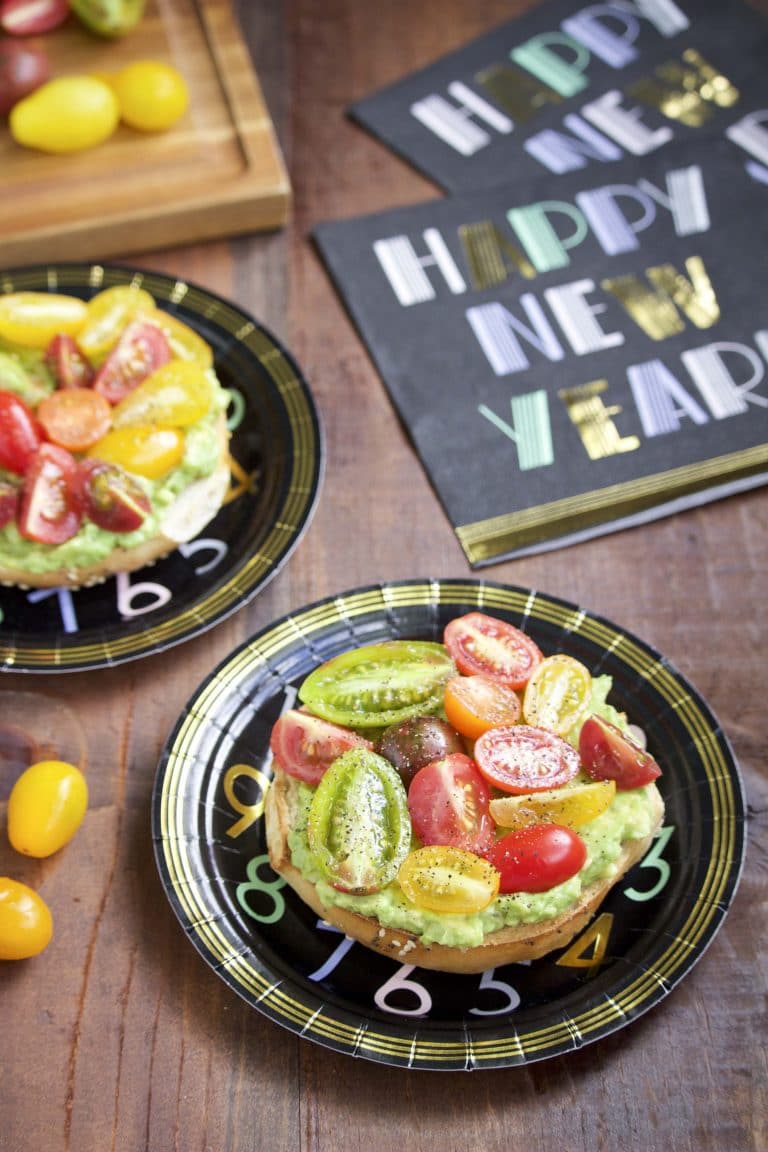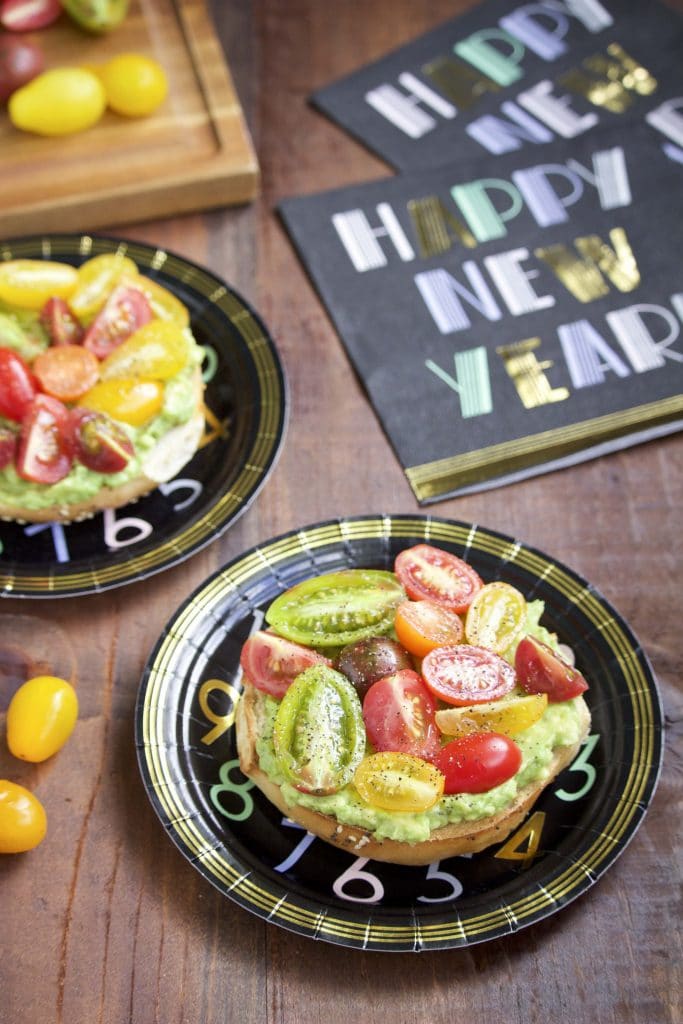 Tip – You just have to serve breakfast on holiday plates too! Aren't these clock plates too cute?
Clock Bagels for New Year's Breakfast
I was looking at the avocado bagel and thought back to my mom's dessert bar from New Year's eve. She cut out clock faces that she printed out from the internet and put a clear small dessert plate over the top to look like the dome on the front of a clock. She made a few of these DIY clock faces as decoration for her DIY dessert bar! Genius!
I then pictured the clock face on the avocado bagel. It's round, smooth, clock-sized, and the perfect edible clock!
Holiday-inspired meals are the best, they just add to the excitement of the day! My mom always used to make them for us when we were little. My favorite was Valentine's day breakfast. She would make heart shaped pancakes with a big glass of pink strawberry milk!
I used dried cherries, golden raisins, cherry tomatoes, and pumpkin seeds to turn avocado bagels into clock bagels for a themed New Year's day breakfast! Aren't they so festive?
You can customize the bagel clocks any way you like with whatever seeds, nuts, fruits or edible goodies you have on hand. Be creative!
More Avocado Toast Recipes You'll Love!
Cherry Tomato Balsamic Avocado Toast
High Protein (26 Grams) Three Seed Avocado Toast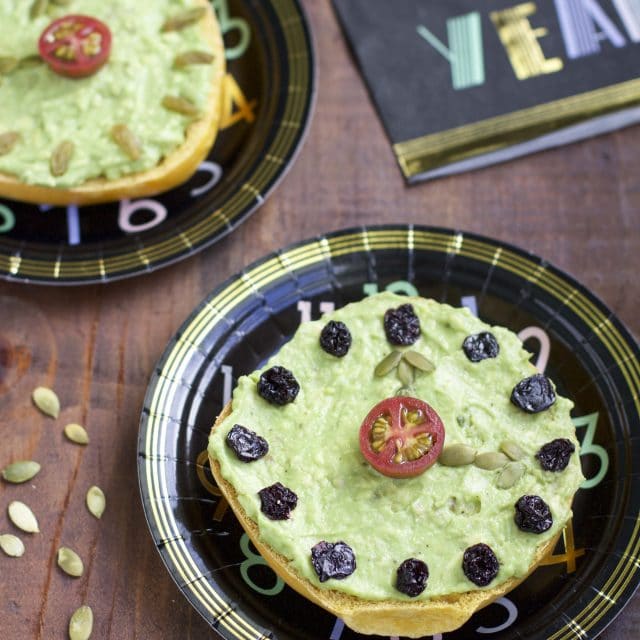 New Year's Breakfast: Clock Bagels
Try these easy clock bagels for a simple New Year's day breakfast! Kid-friendly and they can quickly be customized for adults to enjoy too.
Print
Pin
Rate
Ingredients
1

bagel,

cut in half and toasted

1

avocado,

mashed

1

cherry tomato,

cut in half

8

pumpkin seeds
Instructions
Cut the bagel in half and toast it.

Mash the avocado in a small bowl and season with salt and pepper. Spread on both bagel slices.

Place half of the cherry tomato in the center of each bagel.

Arrange 12 raisins on each bagel half where each number would go on a clock.

Carefully place the pumpkin seeds to look like the hands on a clock.