This shop has been compensated by Collective Bias, Inc. and its advertiser. All opinions are mine alone. #AvengersUnite #CollectiveBias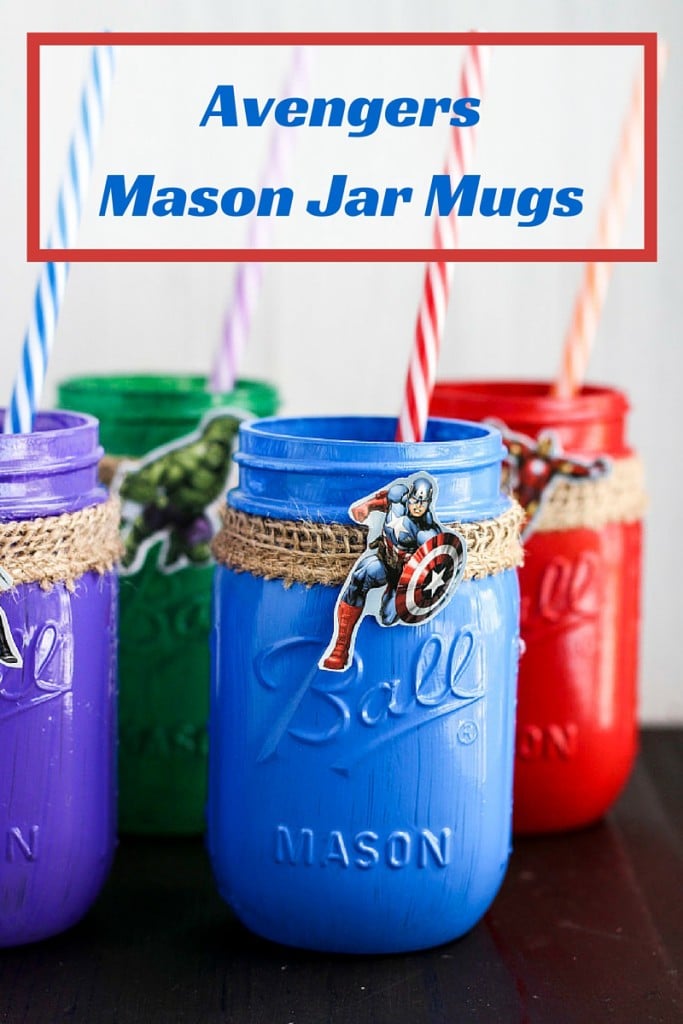 By now, everyone knows that my fiancé is a huge Avengers fan. Last month, I shared our super hero date night, and now we're super excited about MARVEL's The Avengers: Age of Ultron that was released on Blu-Ray/DVD on 10/2.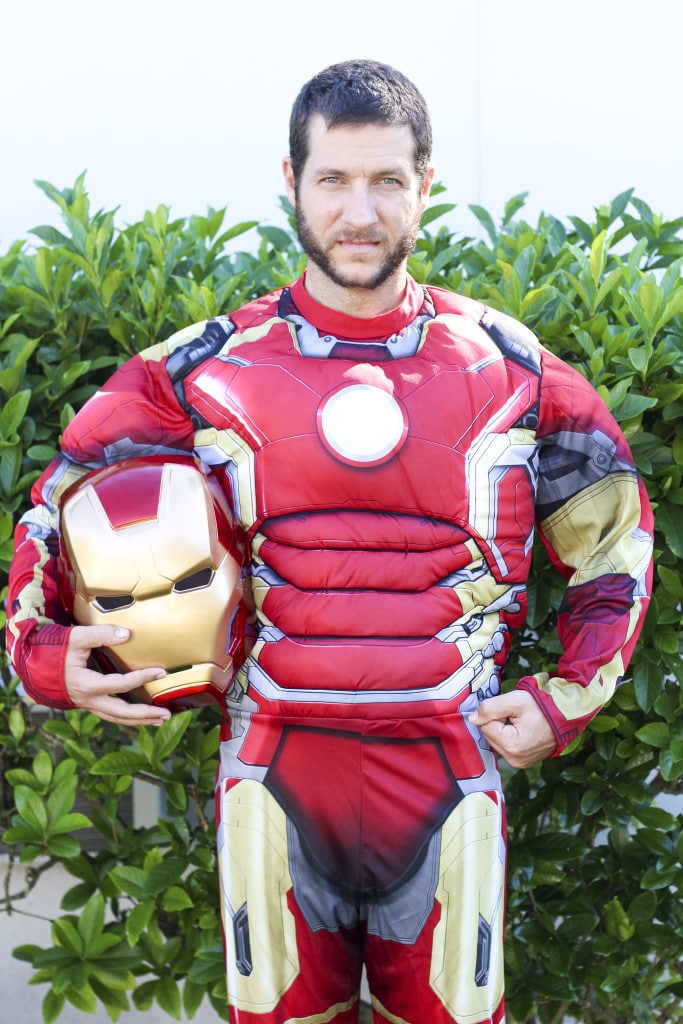 Obviously, we stopped at Walmart and picked up a copy as soon as it was released! While we were there, we had to take a gander at the adult superhero costumes. Who says superhero costumes are just for kids?  They're not! Walmart has a huge selection of costumes to choose from, and they're very affordable. Travis tried on a Thor, Hulk, Captain America, and Iron Man costume. We bought the Iron Man costume, he loves it and can't wait to wear it for our friend's Halloween party!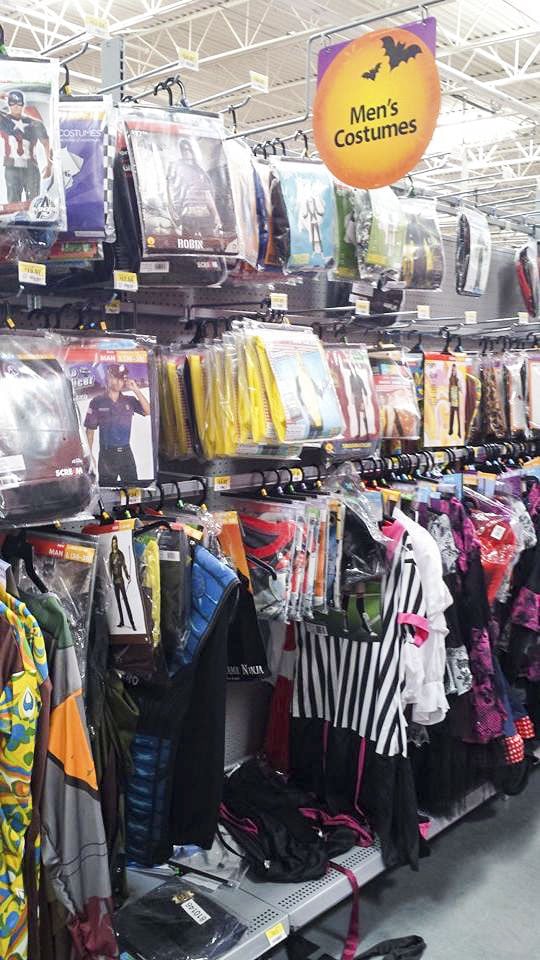 We've had our Halloween decorations out since the last week of September, we're definitely ready to celebrate the holiday! So, what could I say when Travis wanted to try on his Iron Man costume when we got home? Nothing, nada, zip.  I love that he's such a kid at heart, and can make anything fun! Of course, this turned into watching the movie in his new costume too.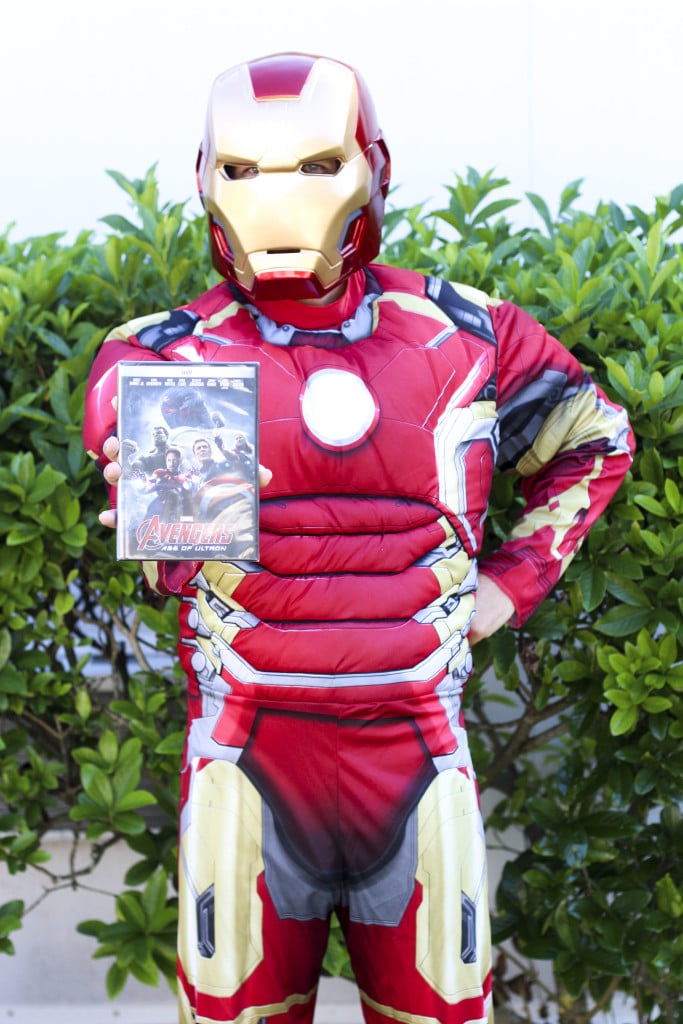 I made these really fun Avengers mason jar mugs for us to use while we watched the movie. They would also be perfect for a Halloween party or a viewing party with friends to watch MARVEL's The Avengers: Age of Ultron movie. Or, just to drink out of on an everyday basis, which is what's happened at our house. Travis loves them, he picks a new Avenger mug each day!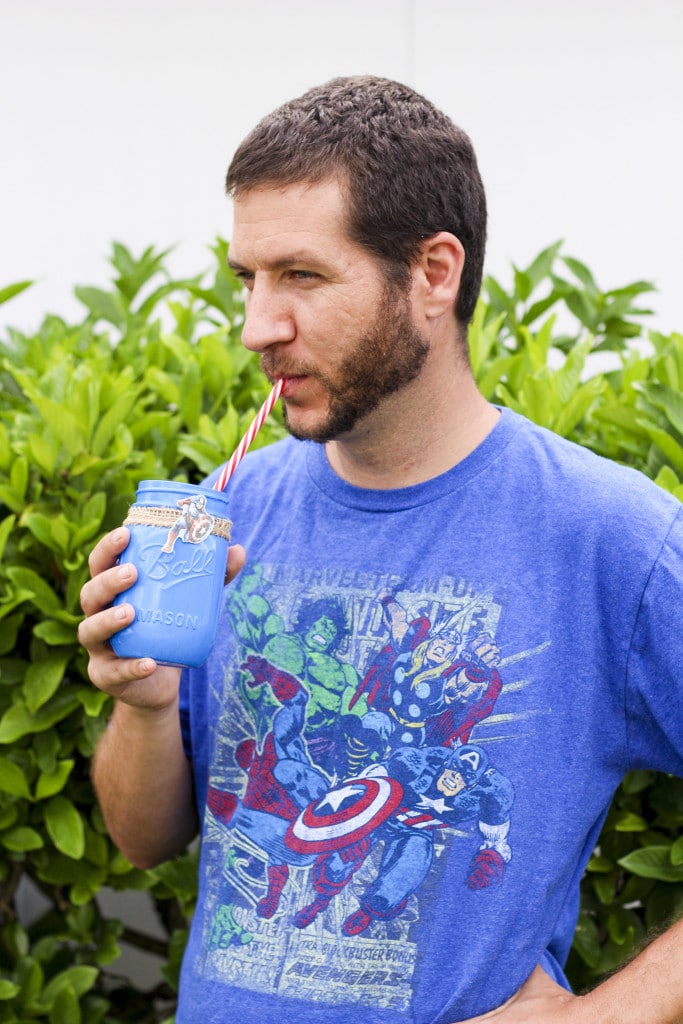 This is how I found Travis today. He said he was going outside to mow the lawn, but when I checked on him, he was staring at the pool and drinking out of his Captain America mug. By the way, note the Avengers t-shirt, someone's really pumped about the movie!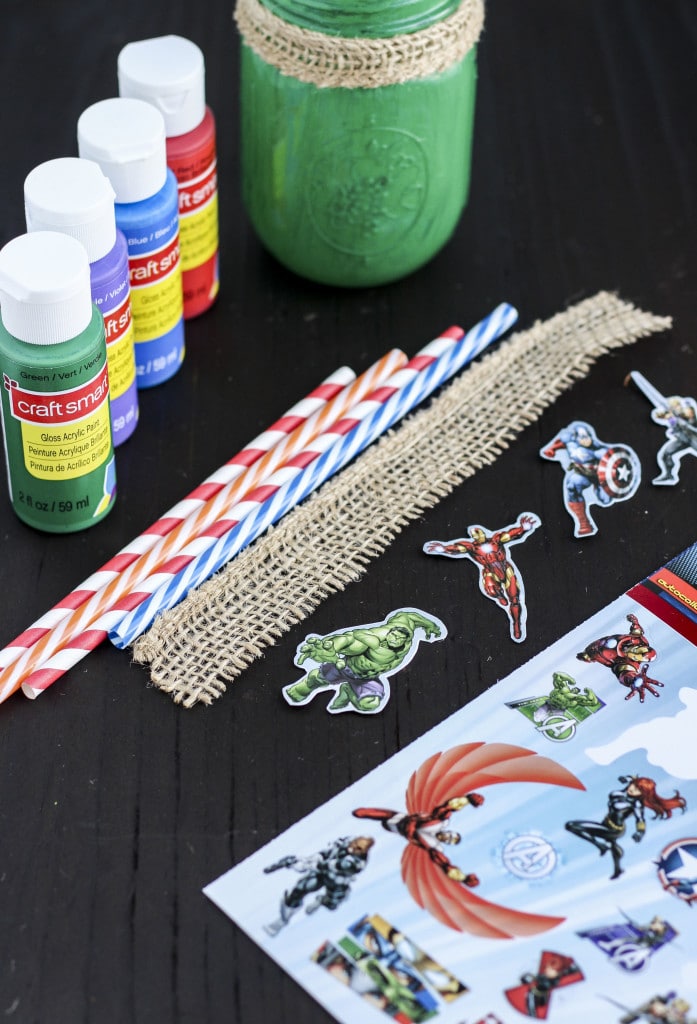 Supplies – 
(4) Medium mason jars
(4) 10 inch x 1 inch burlap ribbon strips
(4) Striped straws
(4) Paint colors – I used Craft Smart Gloss Acrylic Paint
(1) Avengers sticker sheet
(1) Piece of white card stock
Paint brush or foam stick to paint with
Scissors
Glue Gun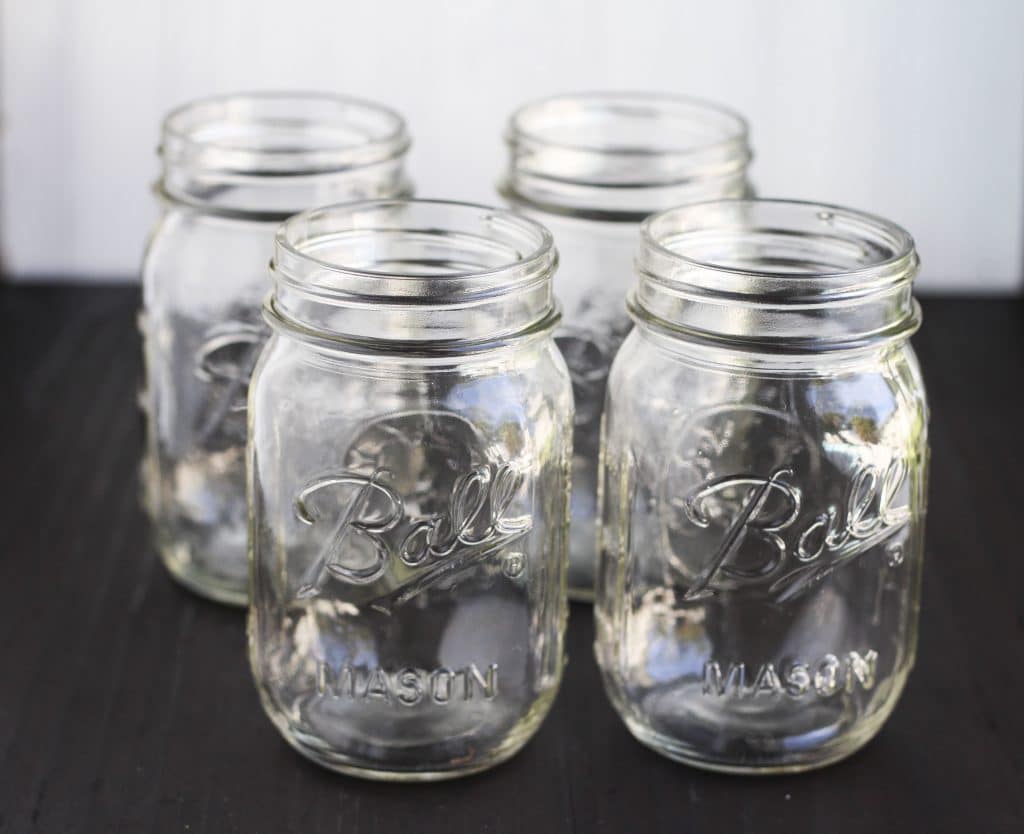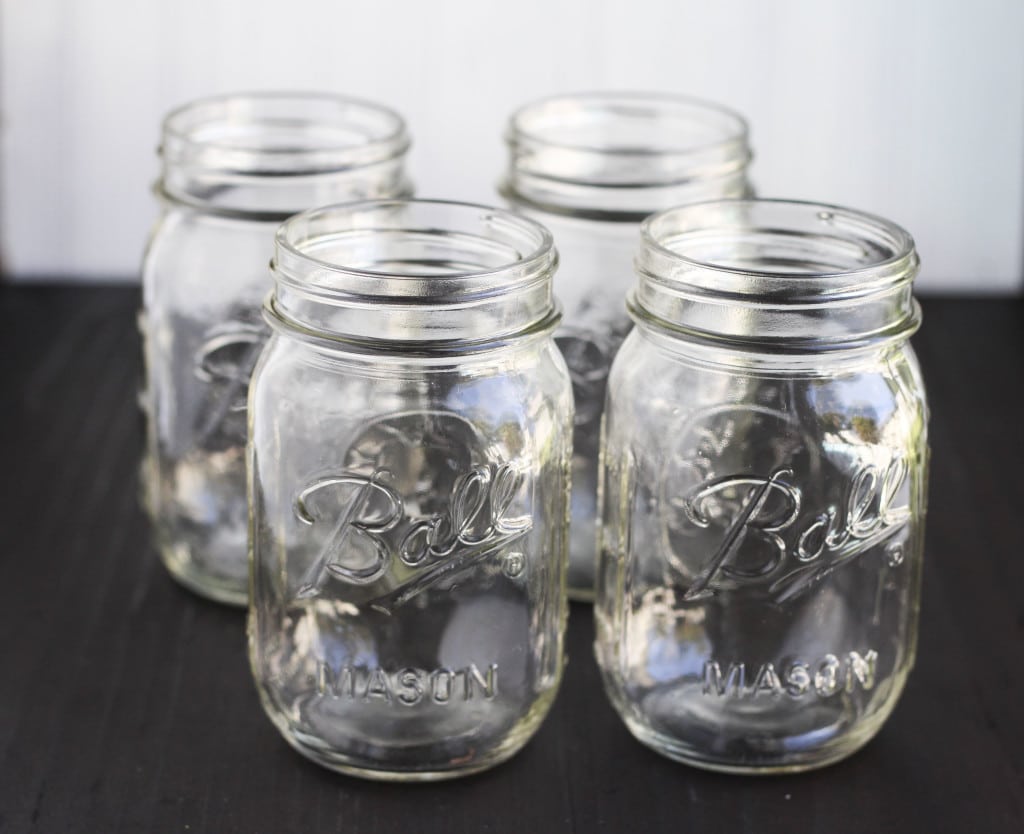 Step 1 – Wash and dry your mason jars, remove the lids and set aside. They need to be completely clean and dry before you start painting. Lay out newspaper or paint outside so you don't make a mess! Use washable paint if possible.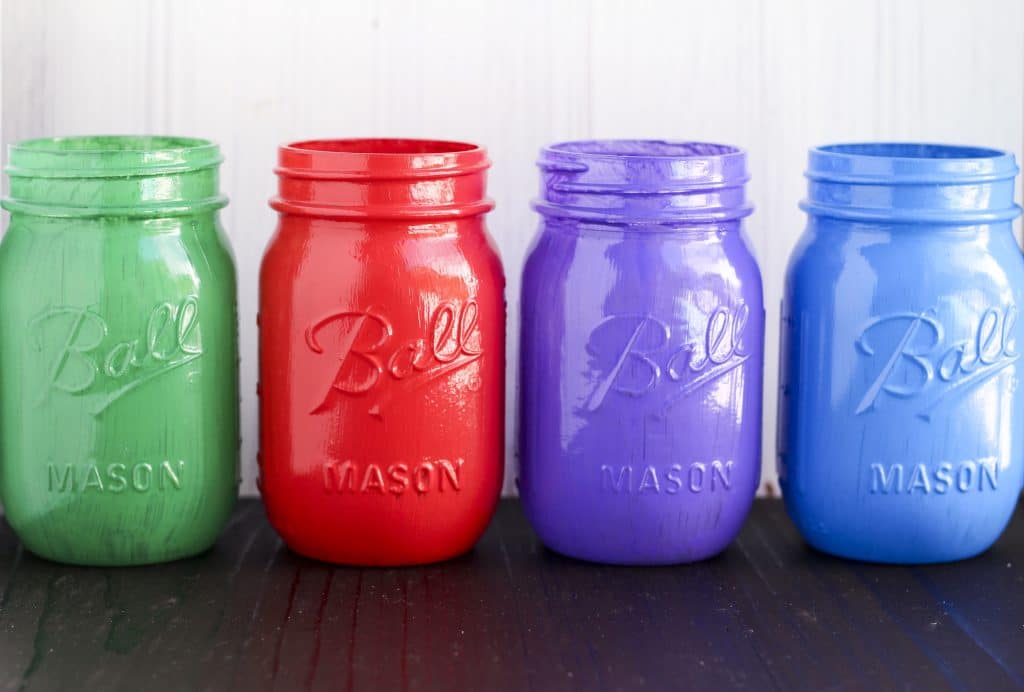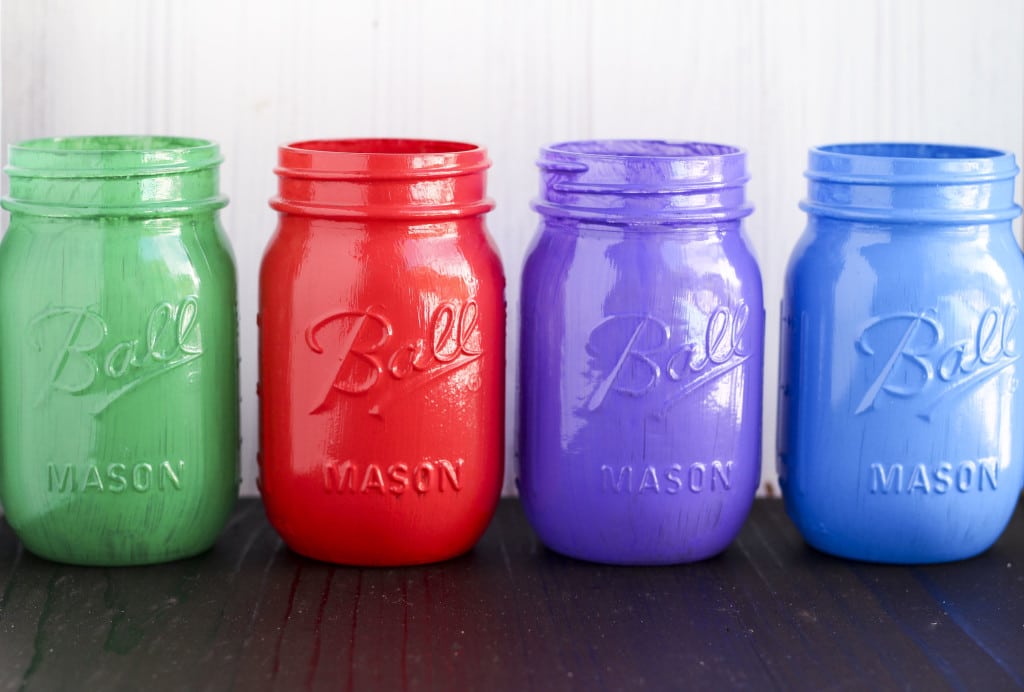 Step 2 – Put your hand in the jar and turn it upside down, it's really easy to paint this way! Go with gravity! Paint the outside of each jar a different Avenger color. Don't paint the inside, bottom, or top lip of the jar. I only did one coat, but you can do two if you want a more intense color. Let air dry for 30 minutes to one hour.
Step 3 – Take your burlap ribbon, fold it in half so it's 1/2 inch wide, and wrap it around the jar. Put a dot of glue and press both ends onto the glue. Hold until dry.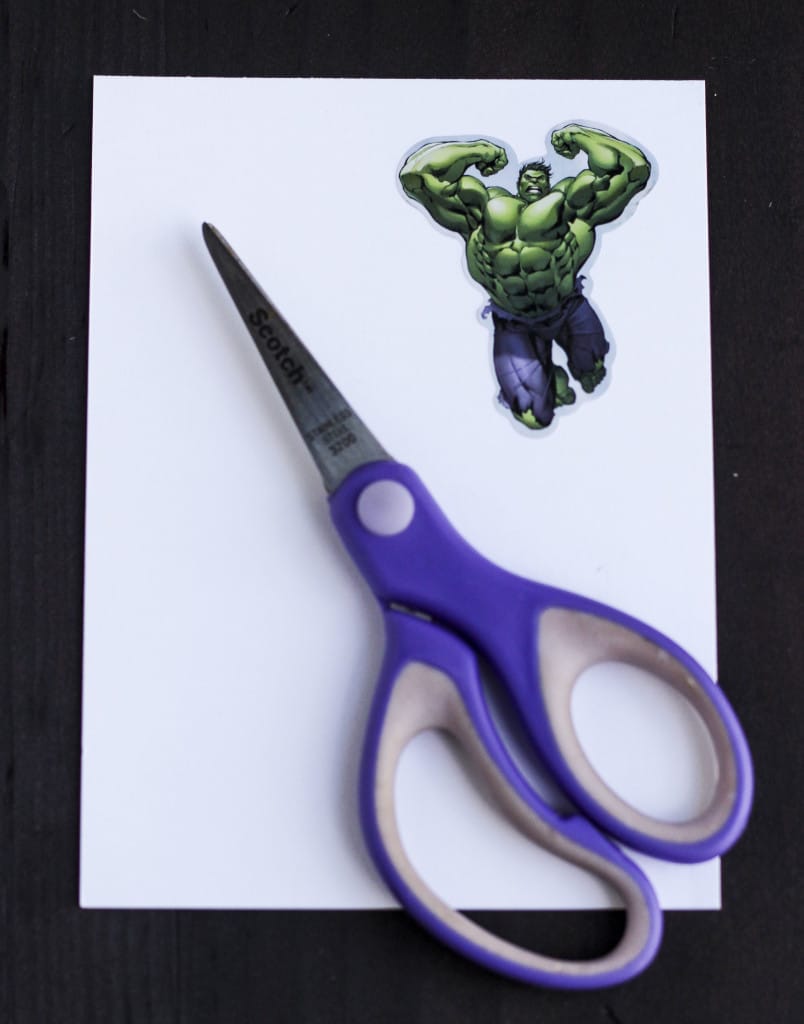 Step 4 – Peel the sticker off, and place it on the card stock. Closely cut around the border of the sticker. By putting the sticker on the card stock, it gives it an extra layer of sturdy support. If you just put the sticker on the ribbon, it will crumple and fall off the cup. Put a dot of glue in the center of the ribbon, on the front of the mug. Gently, place the sticker you just cut out onto the glue dot, hold until it's dry.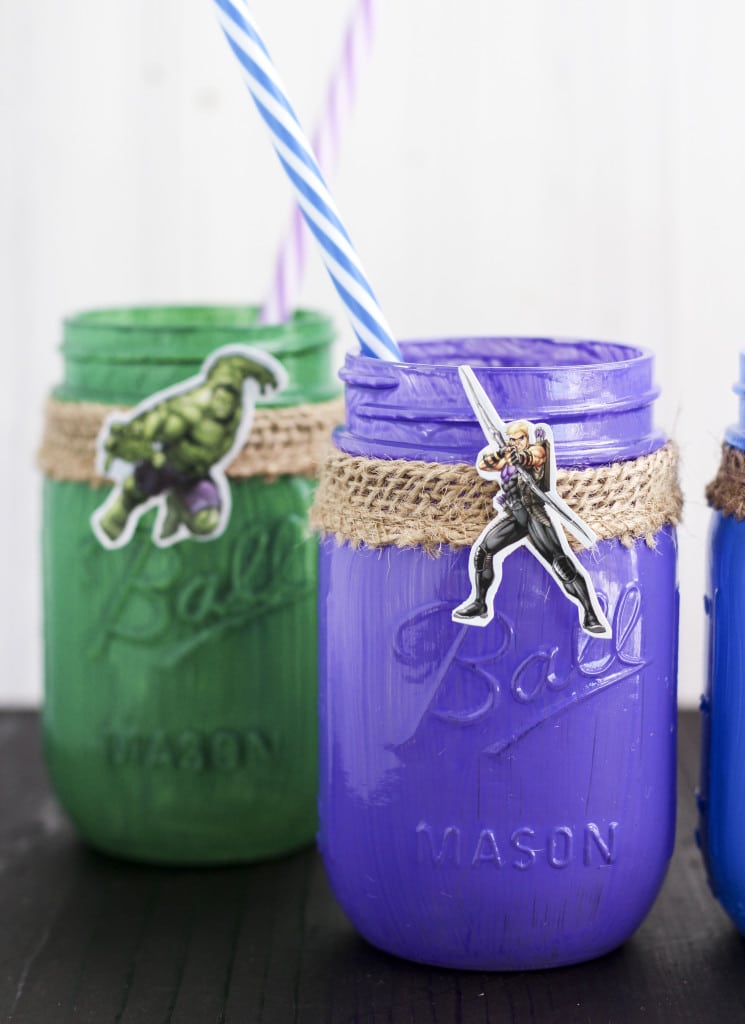 Step 5 – Pop a contrasting striped straw into the mug, and lay out on the table, so everyone can pick their favorite Avenger styled cup to drink from, while you watch the movie!
Aren't these so cute? Everyone will love being able to pick their favorite Avenger mug to drink from, while they watch the movie! Pick up some pizza or snacks, and you have everything you need for an action packed, MARVEL's The Avengers: Age of Ultron viewing party!
Are you planning on dressing up as an Avenger for Halloween this year? Let me know in the comments!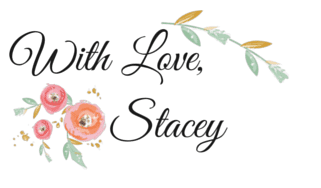 Never miss a Stacey Homemaker creation!
FACEBOOK / INSTAGRAM / PINTEREST / TWITTER